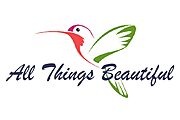 Doerun, GA
Beautiful Handcrafted Organic Precious Metal Jewelry & Vintage Home Decor
Favorite Links
Serving the Online Community Since 1998

Shop . Sell . Relax
Antiques & Art . Vintage Collectibles . Jewelry

Ruby Lane Forum


My Pinterest Boards


Join me on Pinterest - Great finds and lovely photos.


Artisan supplies for your handcrafted home, garden, craft, and jewelry projects!


Antique & Estate diamond & gemstone jewelry: Rings, Necklaces, Bracelets. Cartier, VCA, Tiffany ...


Divine Finds CLEARANCE Center Fine Estate & vintage Designer Costume Jewelry at CLEARANCE prices. Every day is SALE DAY!


In addition to our Free Community and all it's Resources, we offer a wildly inexpensive Premium Membership to any seller of Vintage items, looking to promote their goods. Please visit the Member Info Center for details on how to sign up. We recently had 12,000 views from over 120 countries in just one month. Why not let the WORLD see what You are selling!


Jewelry of the Amarna Period in Ancient Egypt is the spirit that drives Amarna Jewelry. A unique Australian Designed Jewelry Collection - And Beautiful Antique and Collectible Book Pieces!!!!!


Indie Collective is a showcase of independent artists, artisans, & designers


Vintage Collectibles & Unique Silver Creations by Jewelry Artist Jeanne M. Bellone


PMC Connection is an importer and distributor of Precious Metal Clay supplies and related tools and materials. Our emphasis is on the newest forms of Precious Metal Clay, Plus and PMC3. ~ Level 1 through 4 Certification Classes, Cross-Over Certification Classes, & Specialty Classes ~ Class Calendar ~ Metal Clay Connections Quarterly Newsletter


Fabulous Collection of Handmade Scarves, Handbags, Purses and Unique Kimono Bags - Nappa Studio is your resource for unique, one-of-a-kind purses and handbags, with a distinctive and unforgettable Asiatic flair.


Find Bead Links for Bead Stores Around the World.


What ever happened to those old dolls that "YOU and I" loved so much when we were little girls? Maybe they are right here, in Darna's shop, waiting for you to take her home!!!


Beaded jewelry in natural stone, glass, and precious metals. See our Save the Tigers necklace!


Silver jewelry, jewelry listings, jewelry store, find jewelry, discount jewelry, diamond jewelry, gold jewelry, wedding jewelry, wholesale jewelry, gemstone jewelry, and much more!


Exquisite-Contemporary-Funky ~ Offering handcrafted jewelry from fine silver and gold PMC plus costume jewelry, vintage fabric crafts, antique textiles, art, pottery, antique buttons and decorative collectibles.


Collectibles such as Art Deco, Antiques, Graphics, Memorabilia, Postcards, Postal History, Paper, Photos and more


Original Art by Contemporary Artists


Designer Vintage Clothing, Shoes, and Accessories - Fabulously Edgy and Unique for Hip Chicks!


Lady of the Lake Jewelry and Glass Studio. Exotic handcrafted sterling, 14k gold and gemstone jewelry, charm bracelets, necklaces and earrings and handmade lampwork glass beads by Lee Archer.


Craftsmen Watchmakers and Jewelers


Exquisite Handcrafted Wearable Art for the Jewelry Connoisseur featuring charm bracelets handmade with Vintage charms and components.


Specializing in antique and vintage textiles, including tablecloths and other linens, hankies, scarves, lace, and fabric. Also, antique and vintage jewelry and holiday items. And, mid-century modern dinnerware, glassware, metal, and kitchen items, including aprons.


Handmade soap for that sensitive someone. Over 40 fragrances of handcrafted goat's milk soaps, natural moisturizers and other natural bath & beauty products. Perfect for sensitive skin.


Buttermilk Lane - Delightfully unique jewelry handcrafted from REAL flowers!


Hand-crafted decorative pillows, vintage tablecloth pillows and pillowcase dolls.


Provence Gifts Ideas for Home Decor - Arts and Crafts by ... En Franšais. Provence Gifts Ideas for Home Decor - French Arts and Crafts Shopping. ...


LisaJewelry.com - Handmade from vintage glass beads & antique components.


Lochthyme Antiques Designer Original Costume Jewelry by Andrea One of a Kind Jewels for a One of a Kind You!


ArtistsOnline.biz, a guide to art and artist information on the Web, is designed to bring together those who love art with those who create it and to provide an affordable means for artists to promote their work.


BMarie custom fine art jewelry designer.


Home of vintage jewelry, collectible costume jewelry, antique jewelry and original jewelry Designs by Dorothea; including Christmas Tree pins and Renaissance Jewelry. Since March 1997.


If you are looking for vintage jewelry, vintage sewing patterns, original jewelry designs, rhinestones, findings, or beads you must visit JAN'S JEWELS AND MORE!


At Autumn Gallery, we offer fine quality handcrafted jewelry not available anywhere else in the world. Our jewelry selection includes, contemporary designer styles in sterling silver and gold...


Baby hats, caps, bonnets, and mittens. All handmade for quality and comfort. Your tots will flip their lids over our hats!


Handmade Style for the Creative Spirit. Cool Patterns!


Printable artwork and products for sewing, needlework, wearable arts, paper crafts and scrap booking.


California Diners & Coffee Shops of the 1950s & 60s Limited edition reproductions from the archives of Armet & Davis


New Arrivals Inc. specializes in creating the most unique children's products in the world. One stop shopping for crib bedding, room decor and gifts.


Arte Designs Handcrafted Jewelry - Unique handcrafted jewelry and pendant watches with gemstones.


Fine custom tailored Christening gowns, Communion gowns, page boy oufits, flower girls dresses for weddings and special occasions. Shopping on line!


Glamorgan Antiques, Specilaist Antique Dealers based in Wales, UK - Worldwide Shipping


Custom, Handmade Braided Rugs of 100% Wool- One-of-a-Kind


Great collectibles, friendly service, careful packing and quick shipping. Purrfect!!


Your Source for Vintage Jewelry, Collectibles & Accessories


Your Source for Vintage Jewelry, Collectibles & Accessories


Charmed Living at its finest!


Charmed Living at its Best!


Offering vintage and older jewelry and small collectibles.


Selling vintage framed prints, bookends, postcards and more.


Quality vintage clothes, hats, purses, dolls and other unique items of the mid 20th century.


One-of-a-kind, unique jewelry by Holly Thompson. Sometimes bizaar - sometimes beautiful, but always extraordinary.


Decorative Arts, Glass, Ceramics, Metalware, Vintage Vanity, Accessories, Costume Jewelry, Fashion


Specializing in Antique Haviland Limoges China and Early English White Ironstone and Transferware


Vintage Jewelry Handpicked for You


All things Ruby Plaza


Theresa's art and design background inspires her to create unusual and one of a kind pieces composed of precious and semi-precious faceted gemstones in a stunning mixture of colors and shapes. Her creations are designed for customers who appreciate high quality pieces that transcend time.


Powers the internet...best search engine.


Anything and everything you could possibly want to know about working with metal clay - Margaret Schindel, Lensmaster


Artists pick Blick. The best brands, the best prices.


Terrific resource for individuals working with Precious Metal Clay. Studio PMC magazine.


The gem and jewelry world's foremost information resource on the Internet. Open to the public, Free of charge - a substantial library of articles, publications, reports, and technical data on gem and jewelry related topics; as well as a sizable collection of art and jewelry galleries, for both the casual visitor and the professional.


Make perfect metal clay rings with the Ring Maker.


PMC Studio Art Jewelry in American Style Magazine


Author, Designer, Metal Clay - Sherri Haab writes and illustrates best selling, award winning how-to books and magazine articles. Several books have sold over a million copies each, including the best selling book The Incredible Clay Book, Klutz 1994. She also teaches craft and jewelry making classes. She is a certified metal clay instructor and has been working with metal clay since it was first introduced in the US.


Introducing the Beryl Peters Collection(BPC) of Victorian imagery, a magnificent archive of decorative antique paper ephemera, comprising of over 50,000 items.


Lang Antiques specializes in antique diamond rings and estate diamond rings.


BetterPhoto teaches picture-takers how to take better pictures. The site features online photography courses, Web sites for photographers, a free monthly photo contest, and great tips on photographic technique. A useful Q&A, photo discussions, and free email newsletters also provide expert help with all areas of photography.


An eclectic array of unique Vintage Costume Jewelry, Antique and Fine Jewelry, Native American & Mexican Vintage Jewellery.


A consumer's guide to buying and caring for sterling silver treasures.


PMC Connection is an importer and distributor of Precious Metal Clay supplies and related tools and materials. The PMC Connection website offers tools and supplies for sale, hints and tips for working with PMC, certification and regular class information, calendar of events and the latest PMC news.


Artisan Jewelry - Contemporary Handcrafted Necklaces, Earrings and Bracelets - Featuring PMC Silver Original Designs by Martha Clower


Precious Metal Clay Supplies, Tools and Accessories for the PMC Artist


ArtistsOnline.biz, a guide to art and artist information on the Web, is designed to bring together those who love art with those who create it ArtistsOnline.biz also provides a comprehensive guide to art related sites on the Internet.


Beautiful Handmade Dichroic Glass: Jewelry - Beads - Custom Glass Tiles - Drawer Pulls - Feng Shui Adjustment Crystals - Buttons - Wall art by Patricia Tyser Carberry


Mosaic Mercantile stocks over 700 mosaic art supply items - all in stock and ready to ship. You will also find our new Gallery of Mosaic Art. Mosaic art supplies are our business... our only business.


abeadstore.com by Beaded Impressions is the designer's source for beads and beading supplies specializing in gemstone beads, glass beads and mixes, and precious and base metal jewelry findings.


The Open Directory Project is the largest, most comprehensive human-edited directory of the Web. It is constructed and maintained by a vast, global community of volunteer editors.


Netherlands Internet Search Engine


SRAJD - Self-Representing Artist Jewelry Designer Roster


...dedicated to creating hand-made, beautifully woven baby hats!


JewelryList.com - Online Guide to Fine Jewelry


Illustrated Dictionary of Jewelry


Comprehensive listing of bead stores and bead related links.


An eclectic collection of unique handmade artisan jewelry with Hard to Find Gemstones


Web Links Directory


The place for crafting enthusiasts. - All sorts of links to crafty "stuff"!!


An Expert Guide to Making & Selling Jewelry


Upscale designer jewelry shop. Bold fashion jewelry collection of unconventional design. Hand-craft....Israel


Designer boutique of magnetic bracelets, necklaces, lariats and jewelry. Enjoy the health benefits and pain relieving properties of therapeutic fashion accessories.


Victorian & Edwardian Hats Designed by Darna for your Millinery Enchantment! ....ohhh, la, la....What fun!!!

Add a link to me!