Certified PMC Rio Grande & PMC Connection - Metal Clay Classes - Offering artisan jewelry & vintage home decor Inquire
All Things Beautiful - PMC Artisan Jewelry
Beautiful - Unusual - Organic Handcrafted Artisan Jewelry
Today's Featured Items
---
About All Things Beautiful - PMC Artisan Jewelry
Our Service Pledge To You:
My jewelry designs are unique; I individually handcraft each piece and thoroughly enjoy the process. To be true to myself, the creative process and my customers, I search for the best stones, materials and the right ideas; and I continually study and practice to improve my craftsmanship. My goal is to create jewelry you will love to wear and to give.

I will do my best to respond to all orders within 24 hours. If you have any questions or if you would like to discuss a special design idea please contact me. I look forward to hearing from you. Warmest regards, Carol Augustine
About Us

Featuring handcrafted jewelry made from Bronze, Copper and Fine Silver Precious Metal Clay - PMC. Enhanced with sterling silver, 14 kt gold, pearls, semi-precious gemstones, lamp work beads, dichroic glass, ceramic beads, enamels and sometimes found objects for mixed media creations.
Carol creates one of a kind studio jewelry inspired by nature. She is best known for her floral and plant themed handcrafted bangle and cuff bracelets.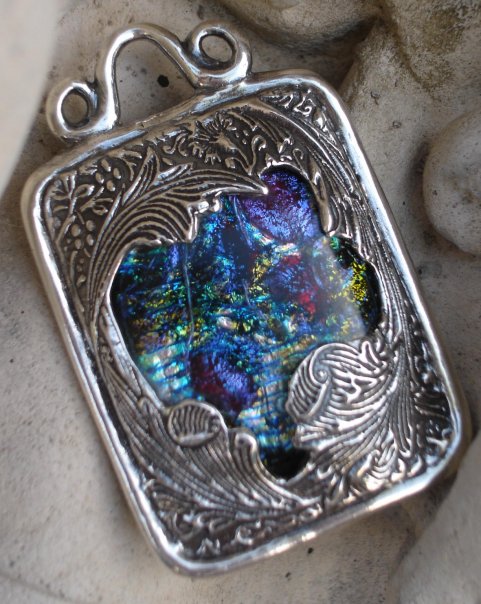 INVITES
Follow me on Facebook - Carol Augustine

Follow me on Pinterest - All Things Beautiful - vintageartisan to
Follow Ruby Lane on Pinterest - Ruby Lane Vintage - URL rubylanecom

Follow the Ruby Lane group online at The Vintage Village

Chat with me via Skype - Chat Link is on my shop home page and each item page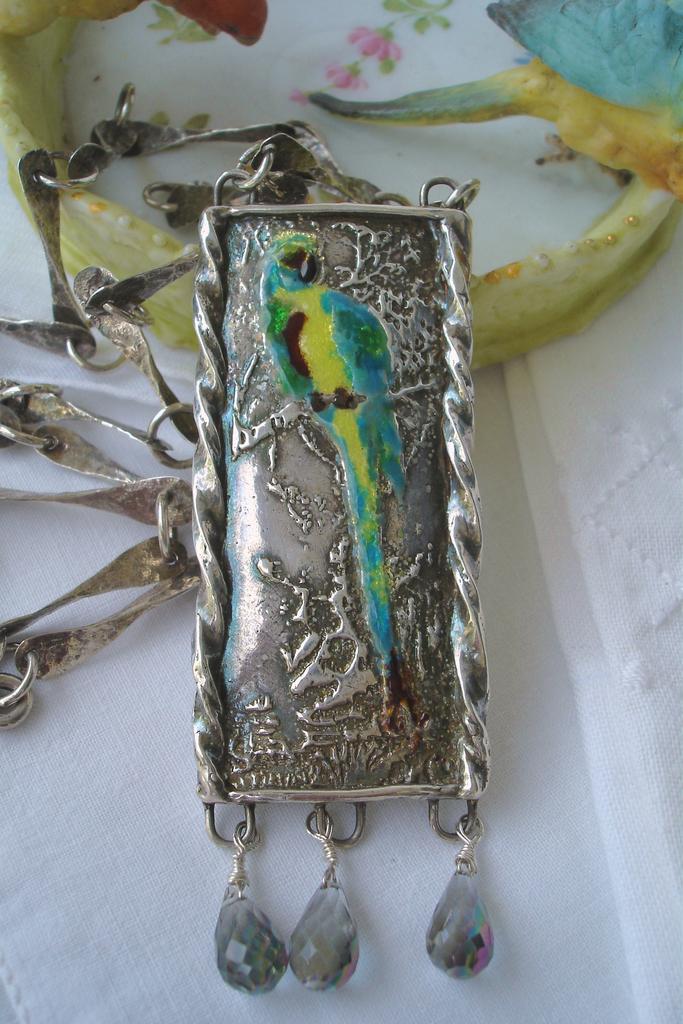 BACKGROUND
Fine Art - UNLV

Rio Rewards Certified- Rio Grande

PMC Connection Certified

Metal Clay Instructor – Miami Dade College

Visiting Instructor – Studios of Key West

Ruby Lane, Inc. - Marketing & Site Administrator

Are you interested in attending a Metal Clay Class at my studio in Georgia? Please inquire.

I have been an artisan all of my life. From sewing to painting – to sculpting to jewelry making – if I can see it, touch it, manipulate it, take it apart, put it together, 'feel it', or just think about it, I am driven to create something from it, with it, or about it. Working with my hands is almost a requirement for living, like breathing, I can't seem to not do it.
TESTIMONIALS
Just letting you know that the Koi necklace arrived with today's mail. I love it! I love it! Your photos of the piece, which were very nice, didn't do it justice. It is even more gorgeous in the hand. I've always been a fan of tourmalated quartz and the gradation of the quartz is so sharp looking. Even the silver pendant of the Koi is much more vibrant than the photos suggested. And I also want you to know that I did notice and very much appreciated how well packaged the necklace was. Thank you so much for such a beautiful work of art. A. from New Jersey

It (beaded dichroic pendant necklace) is gorgeous. What are my chances of getting earrings to match?... L. from Florida

My gorgeous pin arrived yesterday, I am really thrilled with it. C. from New York

The earrings are lovely and I am so happy with them. I love the way that they move and are not stiff and formal. Thank you so much!! K. from Kentucky

Hi: I am watching your work with interest. You seem to love the pmc craft and you are good at it. I love the little bird and the bee earrings. Also I hope you will do some work with stars. I watch Ruby Lane all the time like tv. People love the cosmic gifts, moon and stars. I hope you will do something in those I love your dangle star earrings. I have purchased a few items from you and they are really nice. I gave the long silver shell earrings last year to my daughter for Christmas. I kept what I call my radical earrings (the hoops) Modern style. Thanks, and keep loving your talent. God Bless, from B. in Oklahoma

I just got it (Hummingbird Pendant) today, when I got home from a trip - I LOVE it! I'm gonna wear it tomorrow.... hugs from H. from Texas A fellow artisan.

I must tell you that it is absolutely gorgeous!!!!

Got the ring yesterday and absolutely love it to death. You are so talented.

It's absolutely BEAUTIFUL. AMAZING! The silk strand necklace is so right for the pendant. Thank you so much. I hope you have a very lovely day. D. from Washington

The earrings came today. They are just beautiful and well worth the wait. Thanks again and I'm sure we will do business again with all your wonderful jewelry.

The ring arrived and it is beautiful.

Boy was it worth the wait! I can't thank you enough! The bracelets are amazing, I love them!...I hope you took pictures of the moon and stars because you should make more of that - I think it would sell, sell, sell - it's awesome - all three are awesome!!(Peyote Stitch Bracelets)

Again thank you so much ...You're work is really fantastic!! I'm sure I'll be back again as a customer.

It (cross necklace) is beautiful and exactly what I hoped it would be! I'll be wearing it at my wedding this coming spring. I have enjoyed doing business with you, you have been so friendly, polite, and helpful. Thank you!

I've got to tell you, the set (necklace and earrings) are really gorgeous. The pictures did not do it justice. Thanks.

Stunning, absolutely stunning. (Victorian shell earrings) Thank you so much.

Just wanted to let you know I received the cross necklace today. It is gorgeous. It is a gift for my Mother and I know she will love it. Thank you.

I was thrilled when I opened my package today. I just love my earrings. Thank you!

I received your bracelet. It is WONDERFUL. What color, originality and style. Thank you again!