Porcelain & Pottery Shops Directory Listed by Most New Items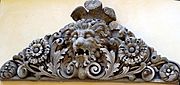 Surround yourself with amazing decorative arts that increase your joy and wonderment every day!
Member since 2006
Our goals: To give you deep and abiding investment value, optimal utility and pleasure
Linda May
6 Radnor Way
Radnor, PA

---

European Antiques, Fine Art, Collectibles. Incredible Sale Items!
Member since 2002
Specializing in the Rare & Exquisite, European Antique Furniture, Lighting, Accessories & More!
Pamela Farris
P.O. Box 1835
Allen, TX

---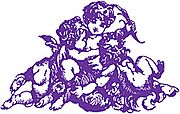 From fabulous to funky, and always affordable!
Exclusive Ruby Lane Member since 2007
Established Antiques Business Since 1990. Shop with Confidence!
Fran Wayne
Before Our Time Antiques
Lansdowne, PA

---

Rare Books Exquisite Jewelry and Affordable Prices
Member since 2008
Brady's collectibles specializes in collectible books, jewelry, and unique collectibles for the discerning collector
Cynthia Foss
17 Gregg Street
Wilton, NH

---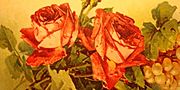 Quality Textiles, Linens and Beautiful Accessories to Enrich Your Home and Lifestyle
Exclusive Ruby Lane Member since 2009
Wonderful Items for Everyday Living, treat yourself, treat your family, treat your friends!
Kathryn A.M. Browne
Address provided to purchaser
Annapolis Valley, NS, Canada

---
Offering Hard-To-Find Glass, Pottery, and Porcelain
Exclusive Ruby Lane Member since 2005
All Reasonable Offers Considered!
David Wiens
11015 Fairview Drive
Gowanda, NY

---