Porcelain & Pottery Shops Directory Alphabetical Listing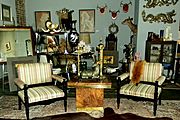 Super Summer Sale Plus No Shipping Charges on Most Items
Member since 2013
The Source for the Unusual, the Beautiful and the Exceptional
Kimberly Elias
307B Broadway
Hot Springs, AR

---

William Cook
1801 Friar Tuck Rd.
Atlanta, GA

---

Treasures From Vermont Antiques & Collectibles
Exclusive Ruby Lane Member since 2005
Welcome to items from Vermont - Relax and have a look - let us make a deal..
Paulette McNary
1906 RT 7
Ferrisburgh, VT

---

The best finds in Vermont - from Me to You
Member since 2012
Explore my shop for the very best treasures found in Vermont!
Barbara Porter
1740 Route 5 North
St. Johnsbury, VT

---
Offering a fine eclectic array of antiques, vintage jewelry and collectibles.
Exclusive Ruby Lane Member since 2012
Exciting new items arriving every week. Great value and great customer service.
Veronica
My address will be available after purchase.
North County, San Diego, CA

---

Curio - an object displayed for its attractiveness or interest
Exclusive Ruby Lane Member since 2007
Specializing in Antiques, Silver, Porcelain, Jewelry, and intriguing estate finds
Vicki Smith-Drysdale
520 County Line Road
Hamlin, NY

---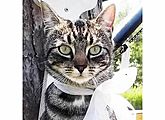 Too Much Of A Good Thing Can Be Wonderful ! We Add New Old Treasures Often Do Visit :)
Member since 2002
☺ Mz. Jingle Belle Welcomes You :) Flexible Layaway Options :) Interac Payment for Canada Available ☺
Victoria ~ Proprietress
P.O. Box 221 Canada
New Germany, NS, Canada

---

Antiques and whimsies from a gentler age.
Exclusive Ruby Lane Member since 2008
Susan Johannes
3213 Hemlock Farms
Lords Valley, PA

---

Quality Antiques & Collectables from all over the country and all over the world
Member since 2013
Offers Wide Variety of Quality Antiques & Collectables From Our Collection of Over 30 Years
Ted Whiting
PO Box 166
Gravois Mills, MO

---

A fine selection of vintage collectibles and antiques.
Exclusive Ruby Lane Member since 2013
My collection is for some, new things to discover, for others, old ones to remember.
Maria Fischer
P.O.Box 284
Madison, OH

---

Exclusive Ruby Lane Member since 2009
Vintage Goods
301 Main St.
Yarmouth, ME

---

Where Vintage Brings Pure Pleasure
Exclusive Ruby Lane Member since 2012
50-70% OFF During Our Summer Slash & Splash ~ Free USA Shipping On $200 Jewelry Orders ~ Extended Lay-Away Available
Rebekka Freeman
Swan Lake
Mid Coast, ME

---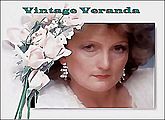 Please feel free to make offers on any item over $10. All reasonable offers will be accepted.
Exclusive Ruby Lane Member since 2005
Personally Selected Vintage Glassware, Pottery, Jewelry and Collectibles from Fine Southern Estates.
Sara Pepitone
5950 S. Sherwood Forest Blvd
Baton Rouge, LA

---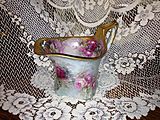 One of a kind handpainted Porcelain Art and Collectibles. Let me find that piece your looking for!
Member since 2013
Specializing in Porcelain Fine Art, Limoges German & English Pottery, Elegant Glassware
Diane Long
Given upon request
Maple Park, IL

---