Porcelain & Pottery Shops Directory Alphabetical Listing

Selling Fine Antiques and Collectibles
Exclusive Ruby Lane Member since 2010
Dave McClellan
15 Joseph Drive
Boiling Springs, PA

---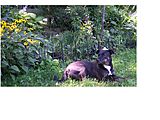 Exclusive Ruby Lane Member since 2009
April Promotion - Take 15% off all items now till April 30
Nancy Kasting
345 Constitution Blvd
Kutztown, PA

---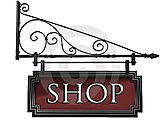 Uncovering the Treasures of Yesteryear!
Exclusive Ruby Lane Member since 2010
Lynn Burke
89 Rose Court
Albany, NY

---

Unique, High Quality Native Jewelry From the Southwest
Member since 2012
Our goal is your satisfaction! Quality, customer service, interest free layaway, frequent additions!
Lynn McNeil
Address supplied upon requested
Denver, CO

---

Neat & Interesting Antiques & Curiosities. An Active Online Shop with new Antiques added weekly.
Member since 2006
We are always happy to combine shipping on multiple purchases. Flexible Layaway is available. We do ship Internationally.
Neatcurios : ) Margaret
Please use email
New York State, NY

---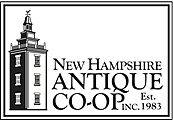 Featuring period furniture, fine art, quality porcelain, silver and decorative accessories.
Member since 2004
Celebrating 32 years of family business! New Hampshire's finest group shop. Family owned & operated. 200+ dealers.
The Hackler Family
323 Elm Street ~ Rte 101A PO Box 732
Milford, NH

---

Fine quality antiques at affordable prices
Member since 2012
Fred Nicholson
362 North Coast Highway
Laguna Beach, CA

---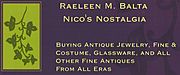 Welcome to Nico's Nostalgia! We feature an outstanding selection of Vintage and Antique Jewelry.
Member since 2011
Have fun shopping at Nico's Nostalgia. You will find wonderful Vintage & Antique Jewelry to add to your collection!
Raeleen Balta
3114 Clover Street
Pittsford, NY

---

Art & Antiques from Victorian through the 1950's and slightly beyond
Exclusive Ruby Lane Member since 2013
The retailer in me wants more dimension, color, texture and artistry. Beauty or whimsey are a must.
Karyn Shaudis
Available with purchase order
Rohnert Park, CA

---

Est.1996 Unique European Antique Furniture & Accessories for the Home+Garden. Priced to Sell!
Member since 2011
Swing into Spring with THE Big_BIGGER__BIGGEST SALE! Shop with confidence we guarantee the authenticity of all our items.
Leah Fuller
2892 Kelvin Ave
Irvine, CA

---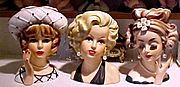 Head Vases, Vintage Purses, Jewelry, Unusual Finds
Exclusive Ruby Lane Member since 2003
Make a resonable offer to be accepted. Many more items to list
Mary Ensslin
120 So. Ela Road
Barrington, IL

---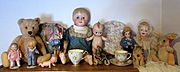 Gifts from Days Gone By
Member since 2013
Antique and vintage dolls, porcelain, pottery and more. Something for every Nook and Cranny. Ask about Layaway. Visit often!
M.J. Grant
In Vacation Mode
Kittredge, CO

---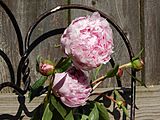 Exclusive Ruby Lane Member since 2012
Quality vintage and antique finds!
Monica DuttonHurt
451 Perry
Lawrence, KS

---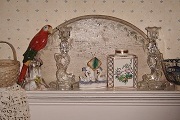 Classic Antiques & Collectibles
Member since 2012
Items for dealers, retail public and collectors who value quality at reasonable cost. Lay away available.
Camille Buda
Provided to buyers at time of purchase
Sandwich, MA

---