Porcelain & Pottery Shops Directory Alphabetical Listing

Fine and Distinctive Jewelry and Gift Items since 1896
Exclusive Ruby Lane Member since 2006
I. R. Grimm
P. O. Box 1204
Oil City, PA

---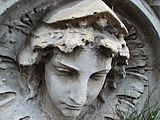 Beautiful Antiques, Paintings, and French Decor
Exclusive Ruby Lane Member since 2012
Always hunting for unique treasures for you! Summer sale is on.......
In Love With Antiques
PO Box 193
Centerport, NY

---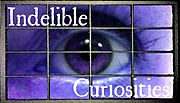 Antiques and Curiosities You Can't Live Without!
Member since 2014
Specializing in unique and beautiful antique and collectible accessories and furniture
Colleen Brolin
27 Reverend Houston Dr.
Bedford, NH

---

A fine, fun, and funky assortment for discerning collectors.
Member since 2008
SHIPPING always combined & LAYAWAYS always welcome on the fine, the fun, and the funky.
Industrial Blonde
We are located in
Houston, TX

---
The Rare and Unusual at Realistic Prices.
Member since 2015
Michael Watson
Sandy Hill
Lissarda Co.Cork, Ireland

---