Jewelry Shops Directory Alphabetical Listing

Fine Jewelry and Objects
Member since 2012
Enjoy your shopping experience beginning with a top selection of jewelry and objects from Art Nouveau to Mid-Century Modern.
John Risos
San Francisco Bay Area
Richmond, CA

---

Antique Victorian Jewelry, Art Deco Jewelry,Vintage Native American Jewelry,Sterling Silver,Dolls!
Member since 2002
Vintage Antique Jewelry SALE Combined and FREE Shipping Offers
Sharon and Michael
New York
NY, NY

---

Upscale designer jewelry shop, bold fashion jewelry, accessories of unconventional design, handcraft
Exclusive Ruby Lane Member since 2004
FREE SHIPPING on listed price over $179 * - Silver velvet leather rhinestones necklaces earrings bracelets pendants
Yifat Aharoni
119 Kedem Street
Tel Aviv-Jaffa, Israel

---

Warm Wishes for a Gem Filled Year
Exclusive Ruby Lane Member since 2009
All Offers are taken Seriously.
Roger Erickson
(full address upon request) Brooks Pond Rd
Leominster, MA

---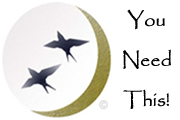 Happy Shopping! Thanks for visiting us!
Exclusive Ruby Lane Member since 2011
Why not do some Retail Therapy (shopping!) for yourself?!
Louise McCoy or Carolyn Carson
Will provide when order is placed
Lewisville/Austin, TX

---

Spring/Summer SALE! *** Up to 50% OFF!*** Thank you for Visiting! =)
Exclusive Ruby Lane Member since 2012
Visit me on facebook! Your Evening Star- Designs by Ren'ee 'LIKE' Our Page to be Entered for FREE Jewelry!
Ren'ee Linderoth
Address Provided Only to Purchasing Customers
Conroe, TX

---