Jewelry Shops Directory Alphabetical Listing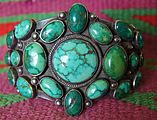 A Gallery of Original Oil Paintings, Antiques and Beautiful Jewelry.
Exclusive Ruby Lane Member since 2009
A combination of the beautiful, the unique and the unexpected!
Rachel Uchizono
Address given upon request.
Laguna Beach, CA

---

Summer Sale UNDER THE LILACS! Many items at Summer Sale Prices! Red Tag Sale Items as well !
Exclusive Ruby Lane Member since 2012
Patra Madden's UNDER THE LILACS for Antique Dolls, Antiques & Vintage Native American Jewelry, Fine & Folk Art .
Patricia Madden
Under The Lilacs, address upon request
Helotes, TX

---

An Ocean of Vintage Jewels ~ Rare and Designer-signed
Exclusive Ruby Lane Member since 2008
See my 1960's vintage jewelry on Mad Men, Season 7, Severance episode!
Gay Sherman Weintz
22 Summit Street
Ivoryton, CT

---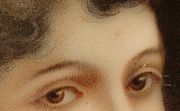 Reasonable Offers are Welcome
Exclusive Ruby Lane Member since 2007
Antique ~ Vintage ~ Estate . . . . . . . . . . . . . . . . . . . . . . . . . . . * Fine and Costume Jewelry *
Pamela Young
Complete address available with purchase order.
Historic Mt.Clemens Area, MI

---
Providing the finest quality items from around the world.
Member since 2009
We are a consignment and estate shop, and have a wide variety of sources for fine jewellery, antiques and collectables.
John Karbi
50 MARMION AVE.
TORONTO, ON, Canada

---

An Emporium of Unique Antiques
Member since 2013
Please feel free to make your best offer. Free US shipping & discounted International shipping. Layaway available.
Unique Antique Emporium
445 E 500 S Apt. B3
American Fork, UT

---

Offering UNIQUE and UNUSUAL antiques and collectibles
Exclusive Ruby Lane Member since 2005
D. Arsenault
Provided upon receipt of a purchase order
Newburyport, MA

---

Unsigned vintage jewelry.
Member since 2014
Great costume jewelry pieces without the designer names.
Manon Kavesky
1729 Dobson St
Evanston, IL

---

Collectibles,Custom Made Jewelry at Affordable Prices!
Member since 2012
Free Shipping Within The U.S On All Hand Made Jewelry.
Marco Peres
1621 15th. Avenue
San Francisco, CA

---