Jewelry Shops Directory Alphabetical Listing

Fine and Distinctive Jewelry and Gift Items since 1896
Exclusive Ruby Lane Member since 2006
I. R. Grimm
P. O. Box 1204
Oil City, PA

---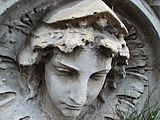 Beautiful Antiques, Paintings, and French Decor
Exclusive Ruby Lane Member since 2012
Proceeds go to cat and dog rescues.
In Love With Antiques
PO Box 193
Centerport, NY

---

An Eclectic Offering of Antiques, Collectibles and Signed and Unsigned Jewelry~Unique Period Pieces
Exclusive Ruby Lane Member since 2010
Deborah
In Vacation Mode
Ventura County, CA

---

A fine, fun, and funky assortment for discerning collectors.
Member since 2008
SHIPPING always combined & LAYAWAYS always welcome on the fine, the fun, and the funky.
Industrial Blonde
We are located in
Houston, TX

---

Lay-a-ways always accepted. Take up to six months to pay it off! Only 10% to get started!!
Exclusive Ruby Lane Member since 2006
~~~ I promised to consider all reasonable and fair offers ~~~
Lauri Ojanpera
3526 113th Pl. SE
Everett, WA

---

Old World Craftsmanship For the 21st Century!
Exclusive Ruby Lane Member since 2010
Ask me about my convenient layaway plan.
Pamela Lorence
Full address given on purchase.
Richmond, CA

---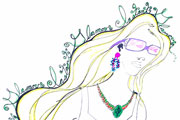 Great Vintage Jewelry and Accessories! Great Customer Service!
Exclusive Ruby Lane Member since 2007
Stop in and see what I have for you.
Stacy Valluzzo
253 Saw Pit Hill Road
Woodbury, CT

---

Vintage and Artisan Jewelry Created with Vintage Items, Collage, Assemblage, Found Objects and More!
Member since 2010
Layaways always welcome!
Kat Selvaggio
225 Levis Road
Portersville, PA

---
French Vintage Jewelry - Designers Fashion and Accessories like if you were shopping in PARIS
Member since 2012
All reasonable offers seriously considered, don't hesitate to ask !!
Veronique Cassel
Complete contact will be given at check-out
ATLANTA, GA

---

Jewelry Sale...25% OFF
Member since 2004
25% All Jewelry...Lay-away Available
Thomas & Marilyn Rose
If You Are Sending A Check Make It Payable To: Marilyn Rose PO Box 473
Deland, FL

---