Paper Weight, Bronze hand, Romantic era 1880
Elegant hand patinated bronze medal, fingers slightly apart. Bracelet simulating a snake emphasizes his wrist and a dress ring the forefinger. It is set on a plate onyx (which is not original in my opinion). These clipboard were very popular in the nineteenth century Romantic era It dates from this period, nice collector's item. Circa 1880 Hand: Length 3 ½" (9 cm) width 1 3/4 " (4.6 cm) Base: 3 ¾ X 3 1/4 (9,4 x 8,4 cm)
Item ID: A03-0004
Paper Weight, Bronze hand, Romantic era 1880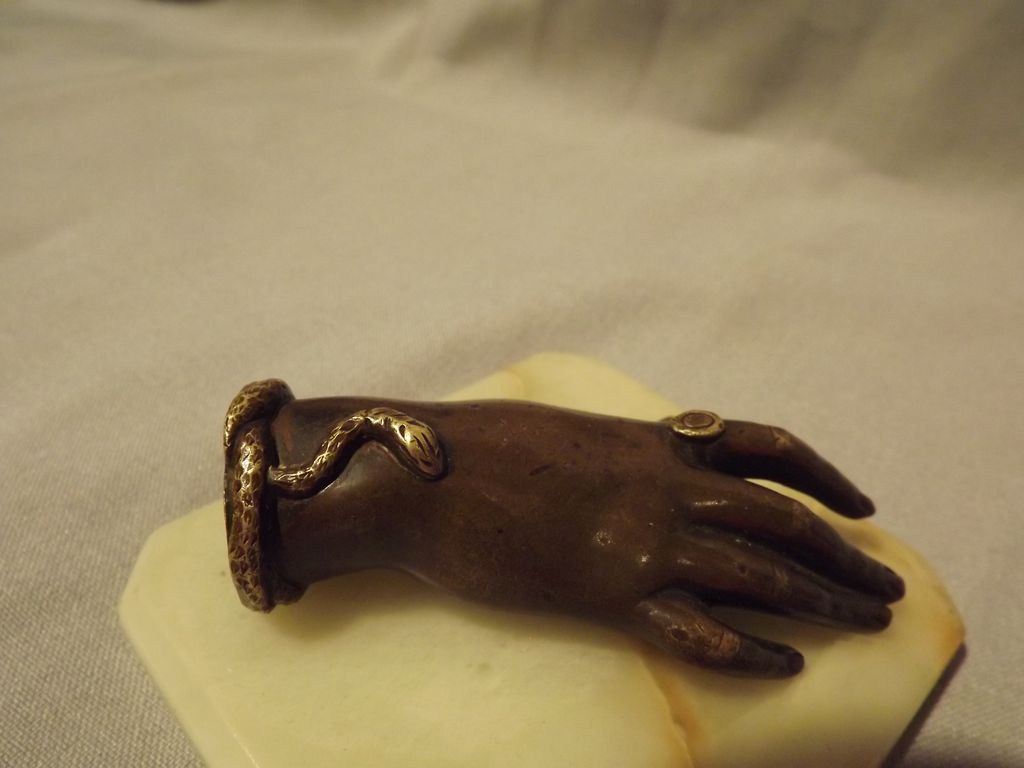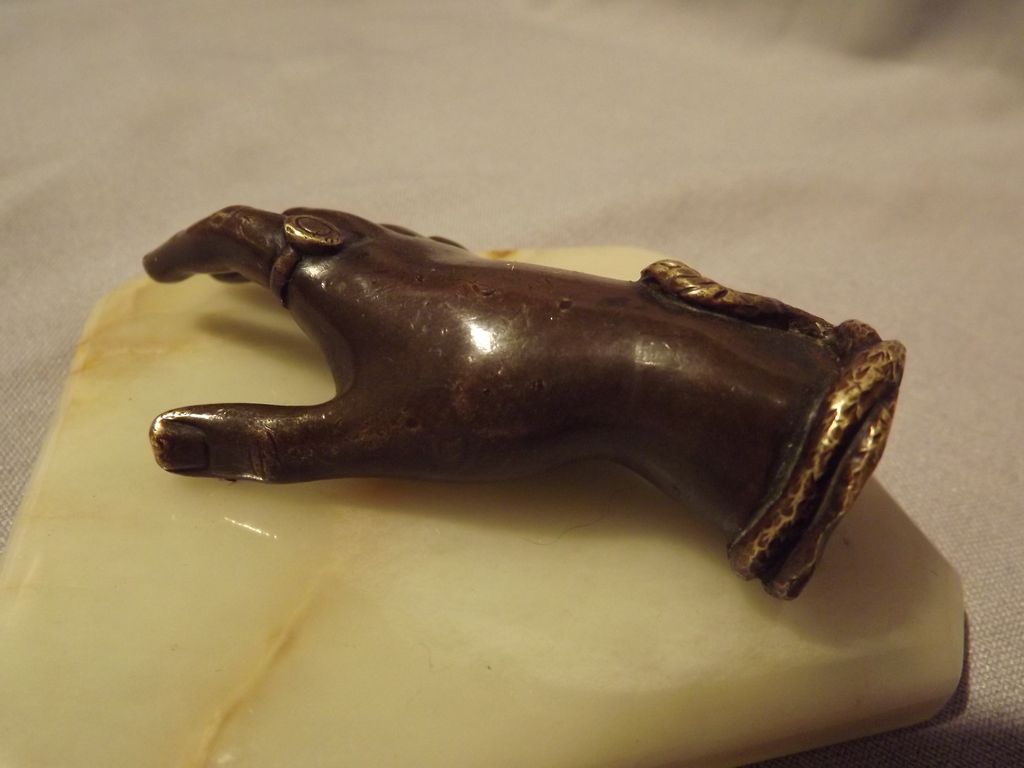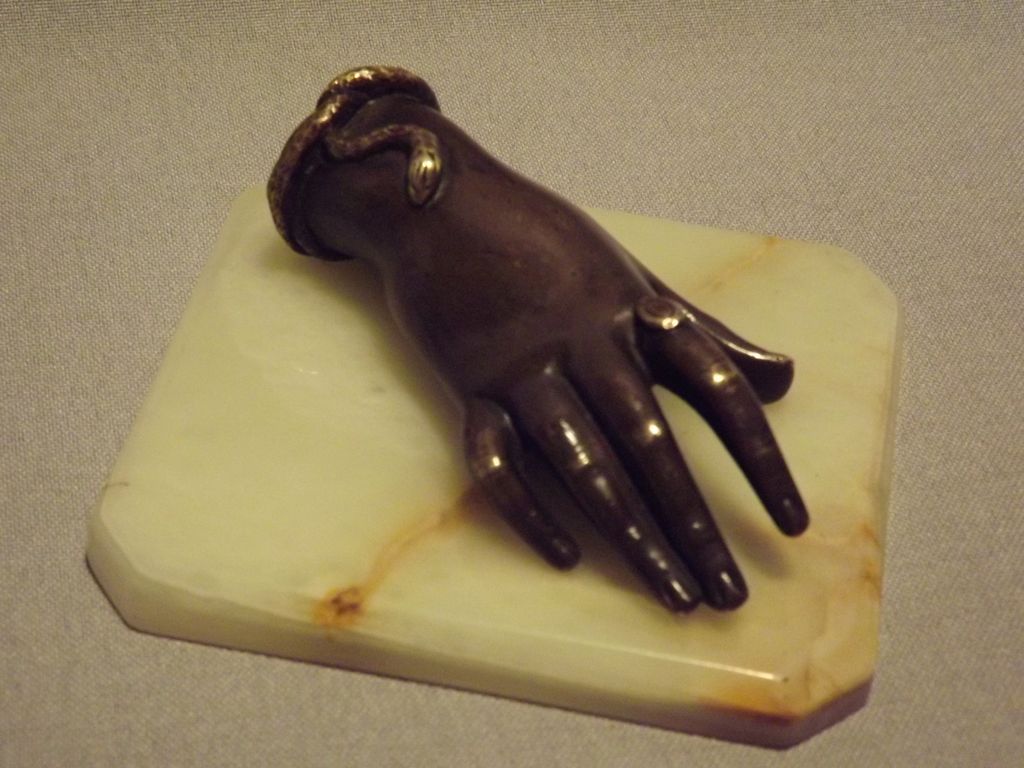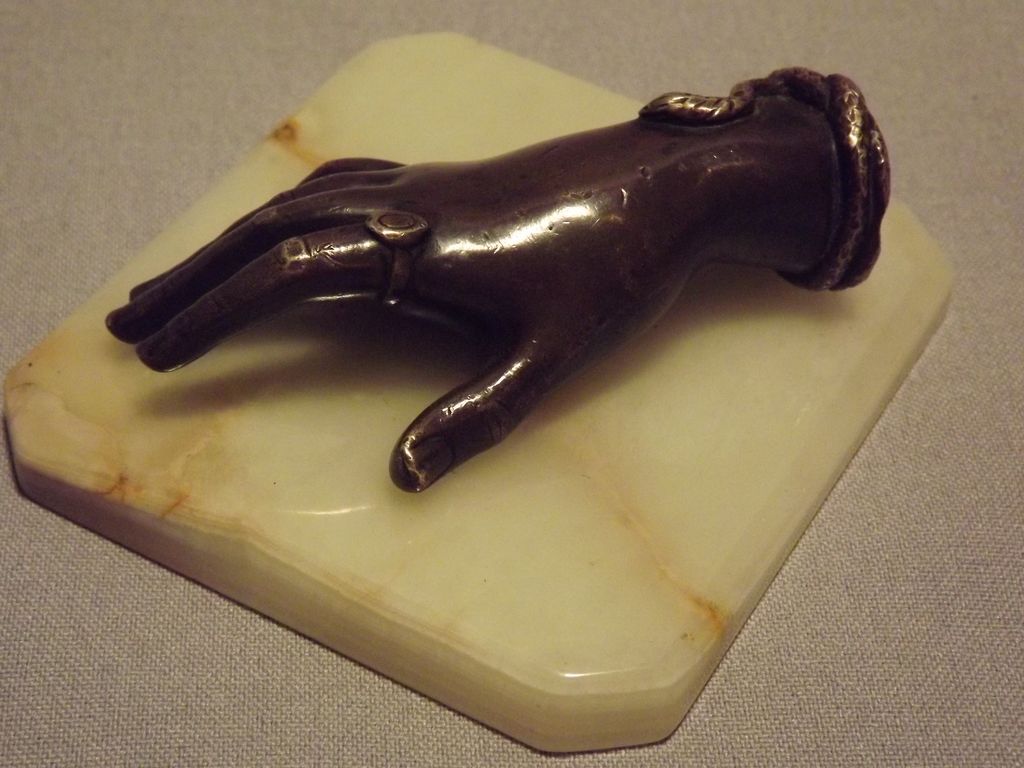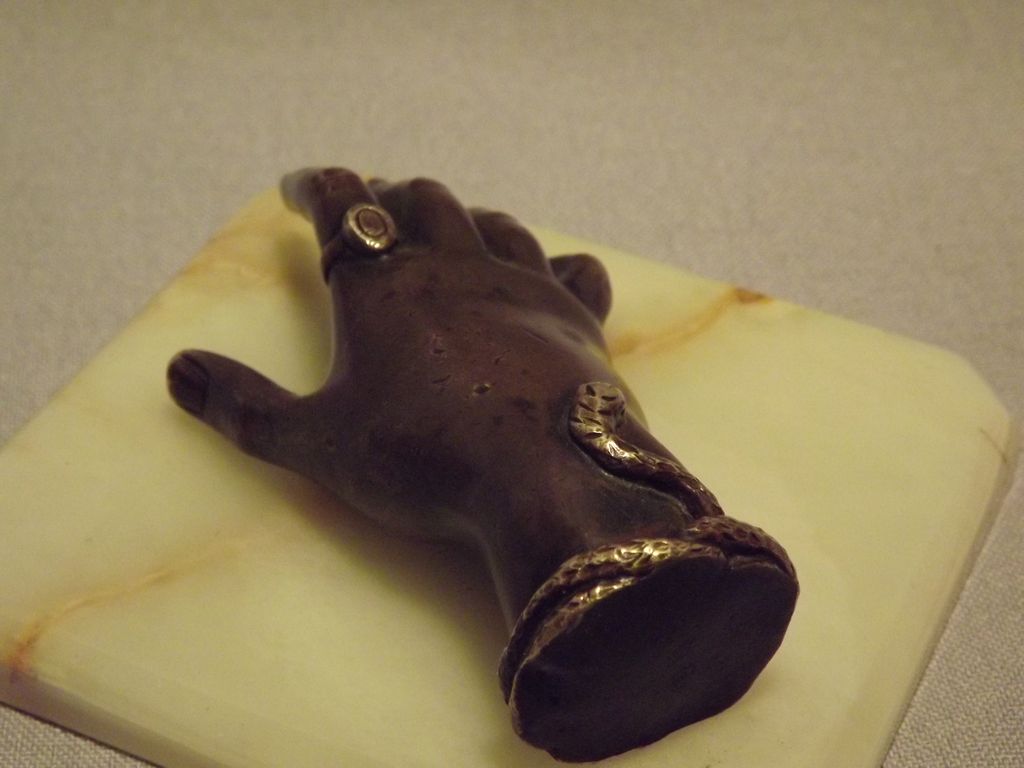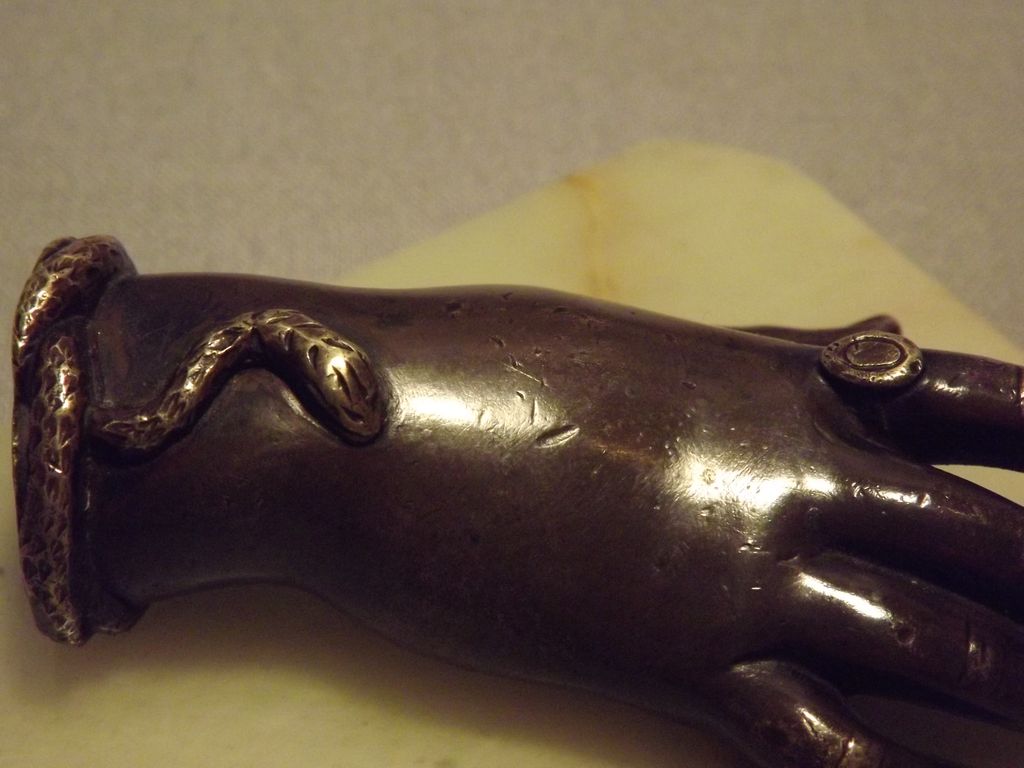 Elegant hand patinated bronze medal, fingers slightly apart. Bracelet simulating a snake emphasizes his wrist and a dress ring the forefinger. It is set on a plate onyx (which is not original in my opinion). These clipboard were very popular in the nineteenth century Romantic era It dates from this period, nice collector's item. Circa 1880 Hand: Length 3 ½" (9 cm) width 1 3/4 " (4.6 cm) Base: 3 ¾ X 3 1/4 (9,4 x 8,4 cm)
Item ID: A03-0004
$235
$200
USD
REDUCED
Make Offer
Add to Wish List
Another shopper has this item in their Cart or Wish List. Don't miss out!

Ecommoy, France
All of our items are original and authentic
Exclusive Ruby Lane Member since 2013
To celebrate my rating bronze I offer a discount on various items in my shop! Take this opportunity to give you pleasure!
Shipping/Handling

*

:
$26.00 USD
Insurance:
Included
Price for shipping to USA change location
*Standard Flat Rate Shipping Service
---
---
More from Heritage and lifestyle