Super Maid Cookware Aluminum Coffee Pot Percolator Stovetop
This coffee pot is heavy gauge aluminum with wooden handles. It is marked Super Maid Cook Ware on the base. The aluminum is in very good condition with some scratches and scuffs. The pot has a percolator basket assembly inside. Also inside is an original typed letter from the owner to the Advance Aluminum Corp. requesting new handles. Apparently, the wooden handles are home made replacements for bakelite handles that broke over the years. The letter is dated 1964 and says that the pot was manufactured in 1929. DT
Item ID: 11861
Super Maid Cookware Aluminum Coffee Pot Percolator Stovetop
This coffee pot is heavy gauge aluminum with wooden handles. It is marked Super Maid Cook Ware on the base. The aluminum is in very good condition with some scratches and scuffs. The pot has a percolator basket assembly inside. Also inside is an original typed letter from the owner to the Advance Aluminum Corp. requesting new handles. Apparently, the wooden handles are home made replacements for bakelite handles that broke over the years. The letter is dated 1964 and says that the pot was manufactured in 1929. DT
Item ID: 11861
If you were the pending buyer of this item, go to My Account to view, track and check payment for this item.
$56
USD
SOLD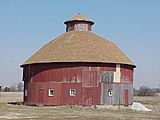 South Bend, IN
Fire-King, Hazel Atlas, Pyrex, Glass, China, Handbags, Jewelry, & Kitchenware.
Exclusive Ruby Lane Member since 2000
Hassle Free Holiday Shopping Here! No Crowds or Lines!