Silver Ring, Sterling Silver 925 Filigree ring size 7 with stones vintage jewellery purple blue green
Silver Ring, Sterling Silver 925 Filigree ring size 7 with stones vintage jewellery purple blue green This vintage ring is in very good condition with a natural patina. It is marked 925 and features prong set and faceted stones in amethyst purple, blue and green. I don't know if the stones are rhinestones or semi precious. This ring is a size 7 and measures just under an inch top to bottom along the face. item 1466
Item ID: 1466
---
Gender: Female, Age Group: Adult, Color: silver, Size: M
Silver Ring, Sterling Silver 925 Filigree ring size 7 with stones vintage jewellery purple blue green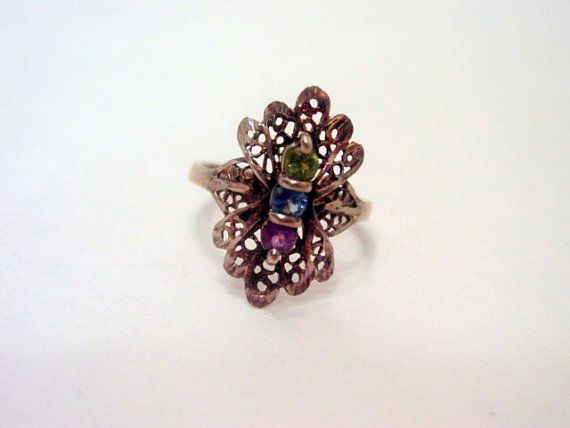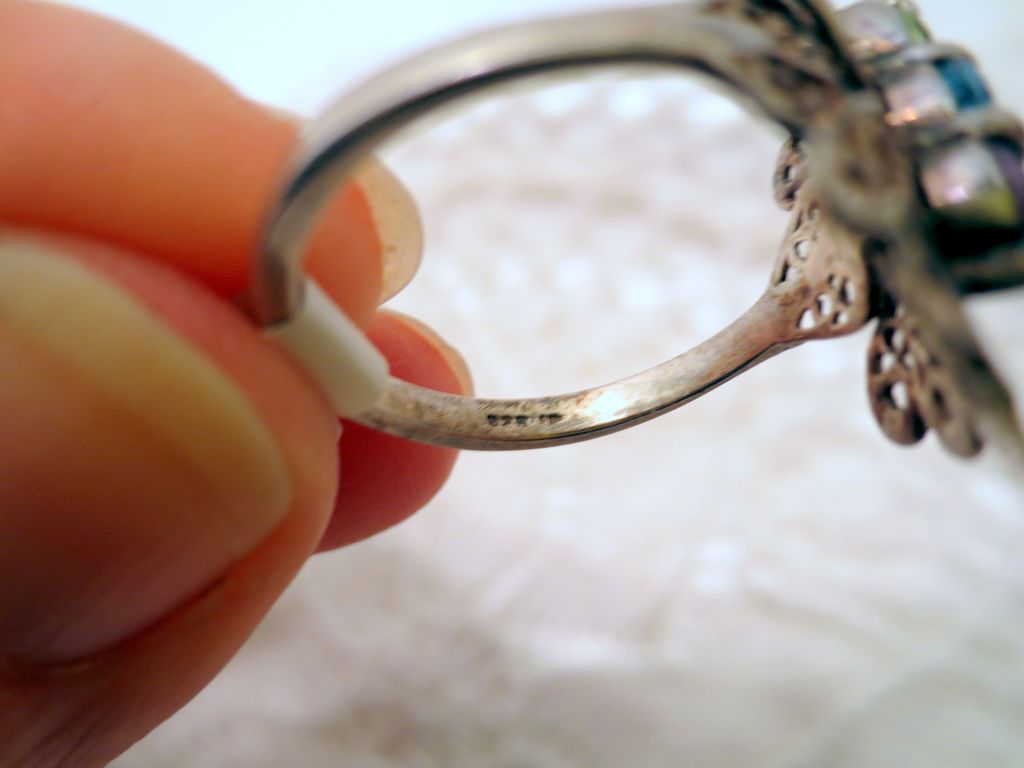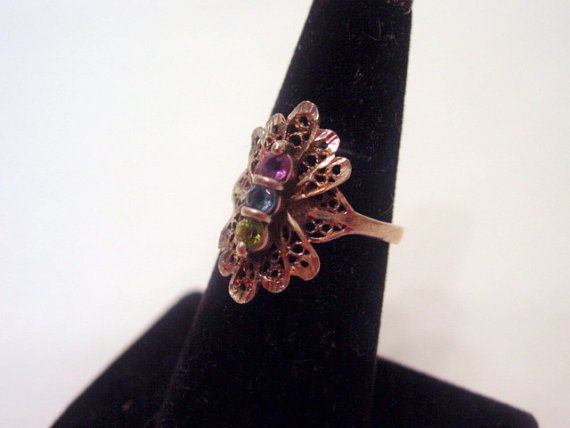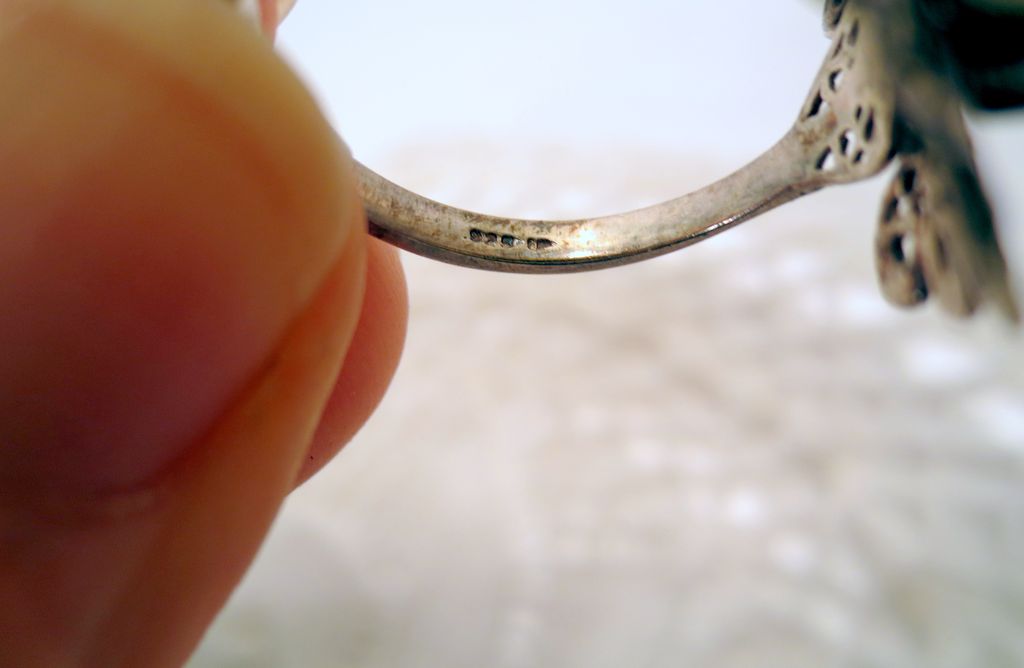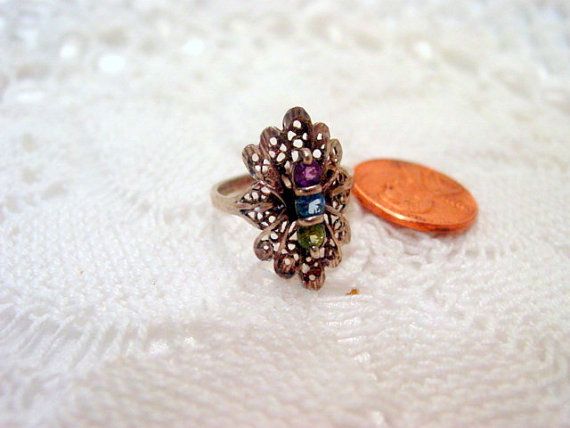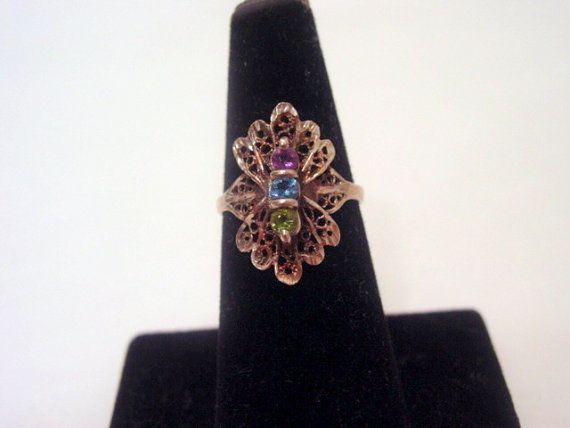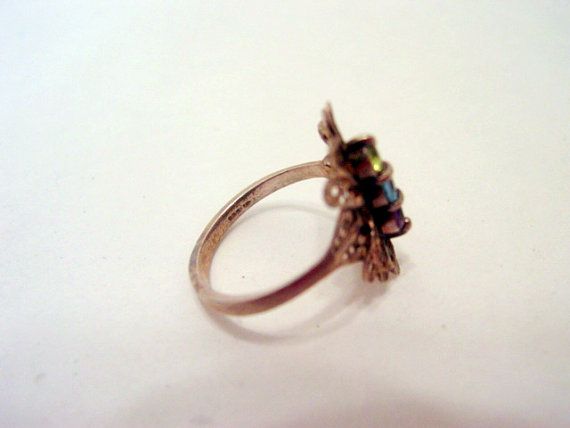 Silver Ring, Sterling Silver 925 Filigree ring size 7 with stones vintage jewellery purple blue green This vintage ring is in very good condition with a natural patina. It is marked 925 and features prong set and faceted stones in amethyst purple, blue and green. I don't know if the stones are rhinestones or semi precious. This ring is a size 7 and measures just under an inch top to bottom along the face. item 1466
Item ID: 1466
---
Gender: Female, Age Group: Adult, Color: silver, Size: M
If you are the pending buyer of this item, go to My Account to view, track and pay for this item.
$18
USD
SALE PENDING
This item is Pending a Sale so cannot be purchased at this time.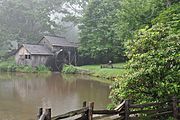 Barrie, ON, Canada
Vintage and Designer Jewelry, Prints & Art, Fashion, Accessories, Finds
Member since 2013
Welcome to MillpondVintage. Check back often as we add our vintage finds.
Shipping/Handling

*

:
$6.85 USD
Insurance:
Included
Price for shipping to USA change location | more services
*Standard Flat Rate Shipping Service
Available shipping to USA:
Standard Flat Rate Shipping Service: $6.85
USD
, insurance: Included
Expedited Flat Rate Shipping Service: $14
USD
, insurance: Included
---
---
More from MillPondVintage