Miniature preserving pan
This is the first miniature op this kind that I have ever found. Made exactly as the large ones. This is also called a jam pot. They were used to make preserves. The larger "grown up" jam pots came in several sizes, the smallest ones were used for taffy making. This baby one was made for a child. 3.75 " diameter on top, 3 " on the bottom. 4.25" to the top of the iron handle. The body is 1.75" deep. There are a couple of dents on the bottom, it was after all played with. They do not detract. All in all an unusual miniature. Circa 1890's
Item ID: # 9709
Miniature preserving pan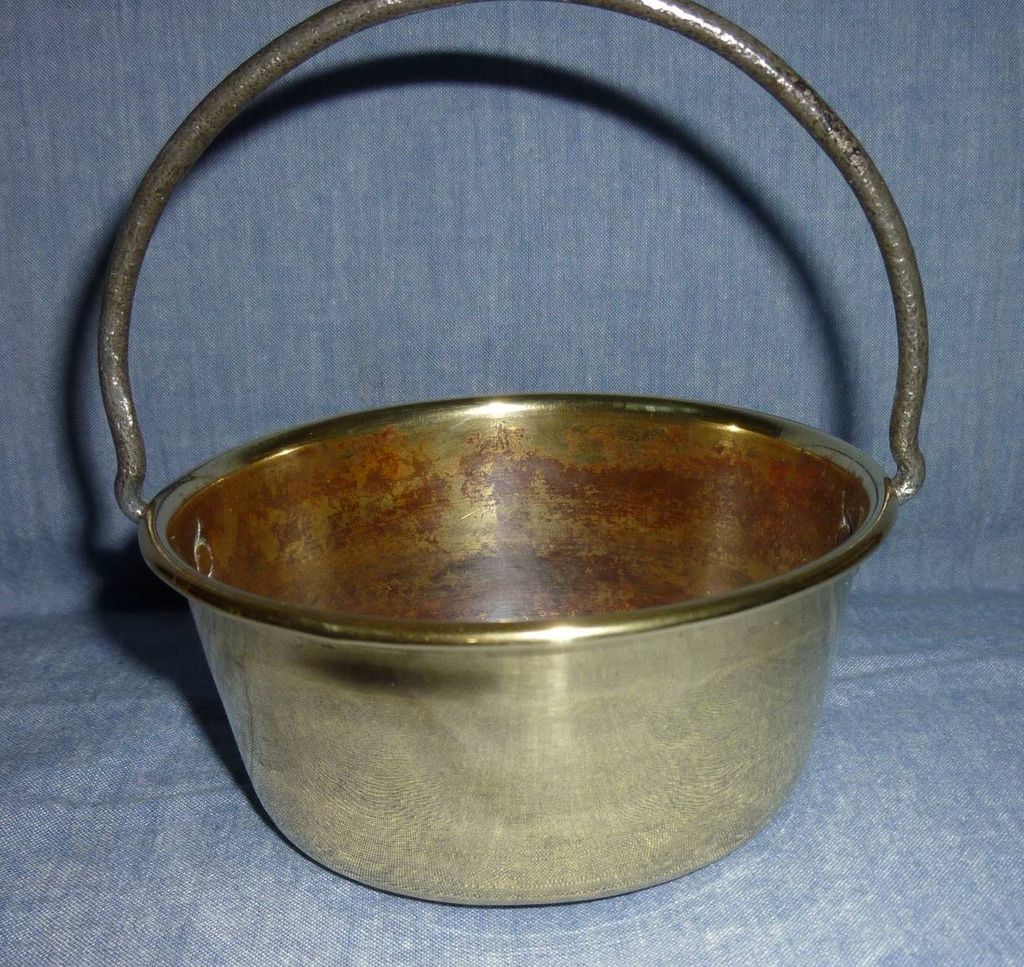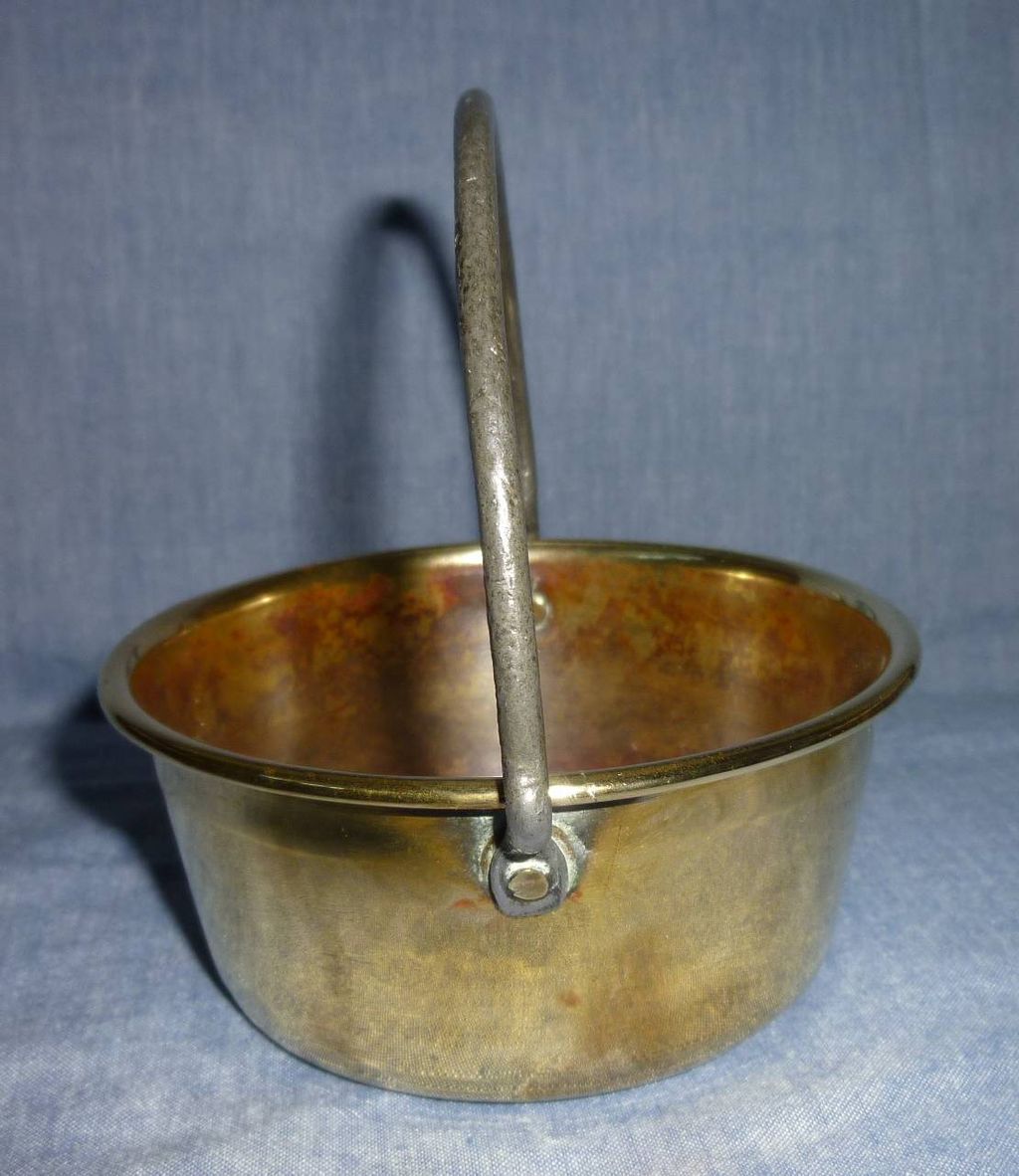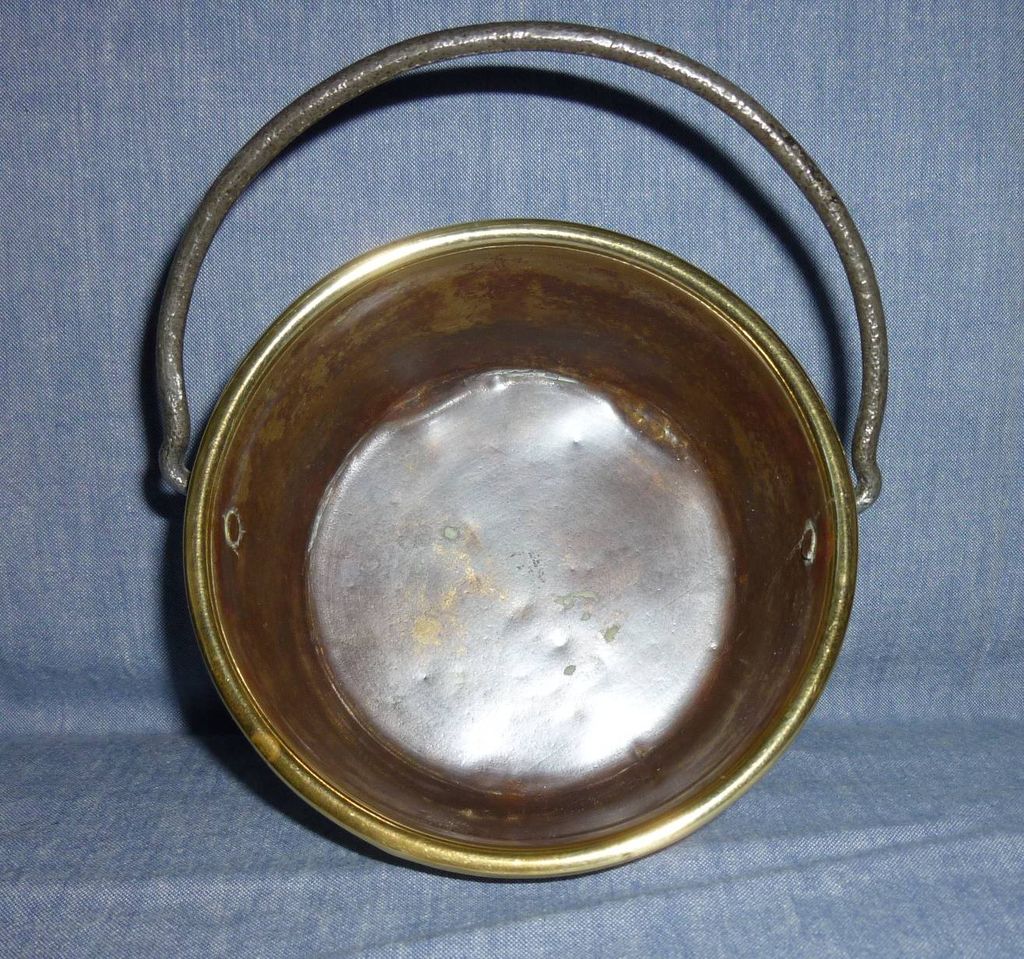 This is the first miniature op this kind that I have ever found. Made exactly as the large ones. This is also called a jam pot. They were used to make preserves. The larger "grown up" jam pots came in several sizes, the smallest ones were used for taffy making. This baby one was made for a child. 3.75 " diameter on top, 3 " on the bottom. 4.25" to the top of the iron handle. The body is 1.75" deep. There are a couple of dents on the bottom, it was after all played with. They do not detract. All in all an unusual miniature. Circa 1890's
Item ID: # 9709
Make Offer
Add to Wish List
Another shopper has this item in their Cart or Wish List. Don't miss out!

Prescott, AZ
Quality Antiques and Antique Accessories
Exclusive Ruby Lane Member since 2012
Pleased to be here. Please browse and let me please you!
We are currently unavailable until Monday, March 10. We will try to respond to emails during our absence.
Shipping/Handling

*

:
Free
Insurance:
Included
Price for shipping to USA change location | more services
*USPS Standard Post
Available shipping to USA:
USPS Standard Post: Free, insurance: Included
UPS Ground: Free, insurance: Included
---
---
More from The "Before My Time" Antiques and Collectibles