White Milk Glass Avon "Little Lamb" Cologne Bottles
These little lovelies are done in all milk glass with painted gold trim eyes and noses. . These are being sold singly. If you want all 4 of them, let me know and we can definitely deal here. I have 4 for sale here. If you want only one or two just let me know and I can work this out. Two of the little ones are filled Topaz perfume and two are Sweet Honesty. They measures 3" wode 2.5" tall. Made in 1977-1978 and in perfect condition. Unused. Will ship with product unless you ask otherwise. I am listing a rather large collection of 1950's to 1980's avon collectable decanters and other collectables. If you are looking for something in particular, please let me know... I probably have it! I am listing each piece at 50% of the book listing price. I am still taking offers from there, so don't be shy to offer what you would like to pay:)
Item ID: rl-00443
---
Offers Always Welcome!
White Milk Glass Avon "Little Lamb" Cologne Bottles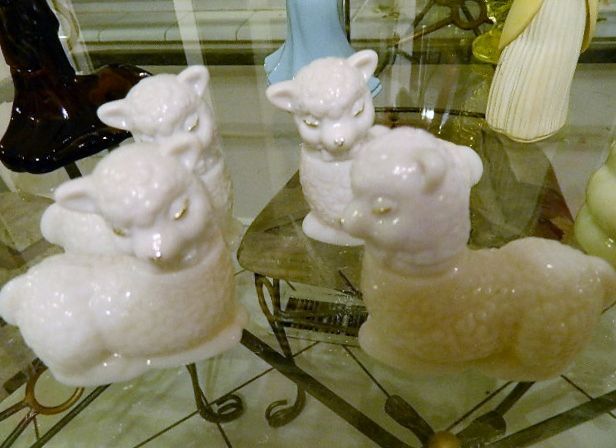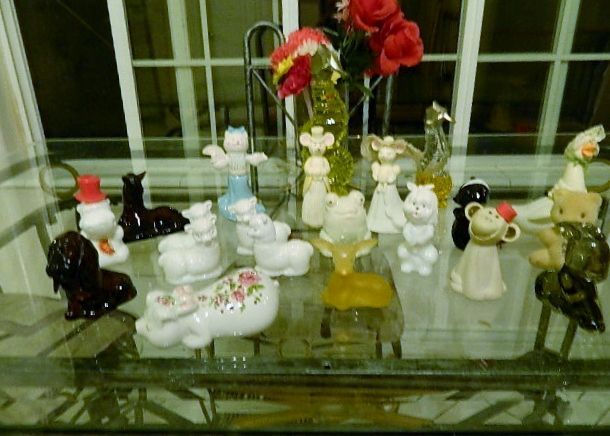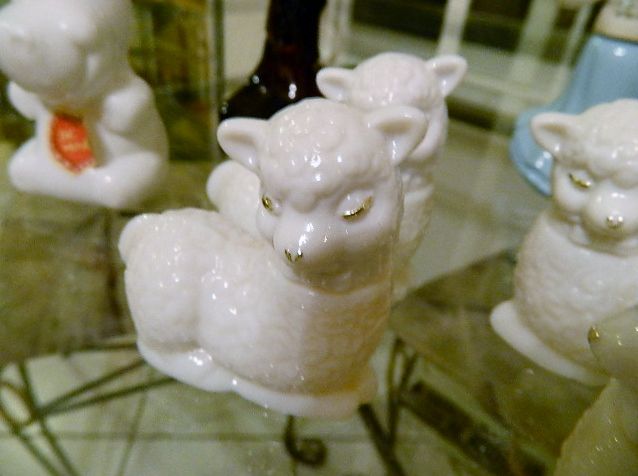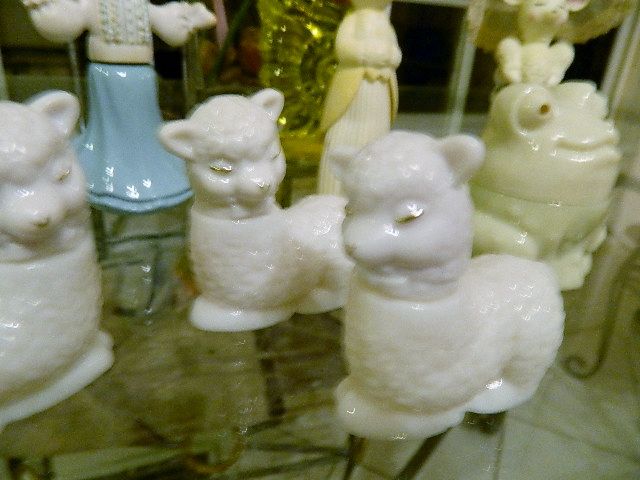 These little lovelies are done in all milk glass with painted gold trim eyes and noses. . These are being sold singly. If you want all 4 of them, let me know and we can definitely deal here. I have 4 for sale here. If you want only one or two just let me know and I can work this out. Two of the little ones are filled Topaz perfume and two are Sweet Honesty. They measures 3" wode 2.5" tall. Made in 1977-1978 and in perfect condition. Unused. Will ship with product unless you ask otherwise. I am listing a rather large collection of 1950's to 1980's avon collectable decanters and other collectables. If you are looking for something in particular, please let me know... I probably have it! I am listing each piece at 50% of the book listing price. I am still taking offers from there, so don't be shy to offer what you would like to pay:)
Item ID: rl-00443
---
Offers Always Welcome!
$8
USD
ea.
SALE
Quantity available: 4
Make Offer
Add to Wish List

Bluffdale, UT
Your online source for fabulous Vintage Jewels and More!
Exclusive Ruby Lane Member since 2012
BOGO is BACK! Buy one get the second of equal or lesser value at 50% Off, Includes Accepted Offers:)
More from A Bit Of Vintage Frosting