Hummel HUM 30A & 30B Ba-Bee Rings Boy and Girl TMK2 circa 1940s
Designed by master sculptor Reinhold Unger, The Hummel "Ba-Bee" Rings wall plaques were part of the original collection release in 1935. The Stamped Full Bee mark on the Boy HUM 30/0 A is an early mark in the TMK2 period (1940-1959), and this piece also has the (R) mark alongside the Stamped Full Bee mark. The incised "M.I. Hummel" signature and model number appear on the back, along with two "Germany" stamps. There is no mark on the Girl HUM 30/0 B. The Boy plaque has a matte or bisque finish while the Girl has the shiny finish. The very tip of the bee's left wing on the Boy ring has a chip; otherwise these two wall plaques of startled children are in very good condition. Together they weigh 11.7 ounces. The Boy 5¼" in diameter and the Girl ring is 5", both measured from the bee's tail to the opposing rim. Book value for this set is $350. (See "The Official M.I. Hummel Price Guide" ©2010, p.59.)
Item ID: RL-163
Hummel HUM 30A & 30B Ba-Bee Rings Boy and Girl TMK2 circa 1940s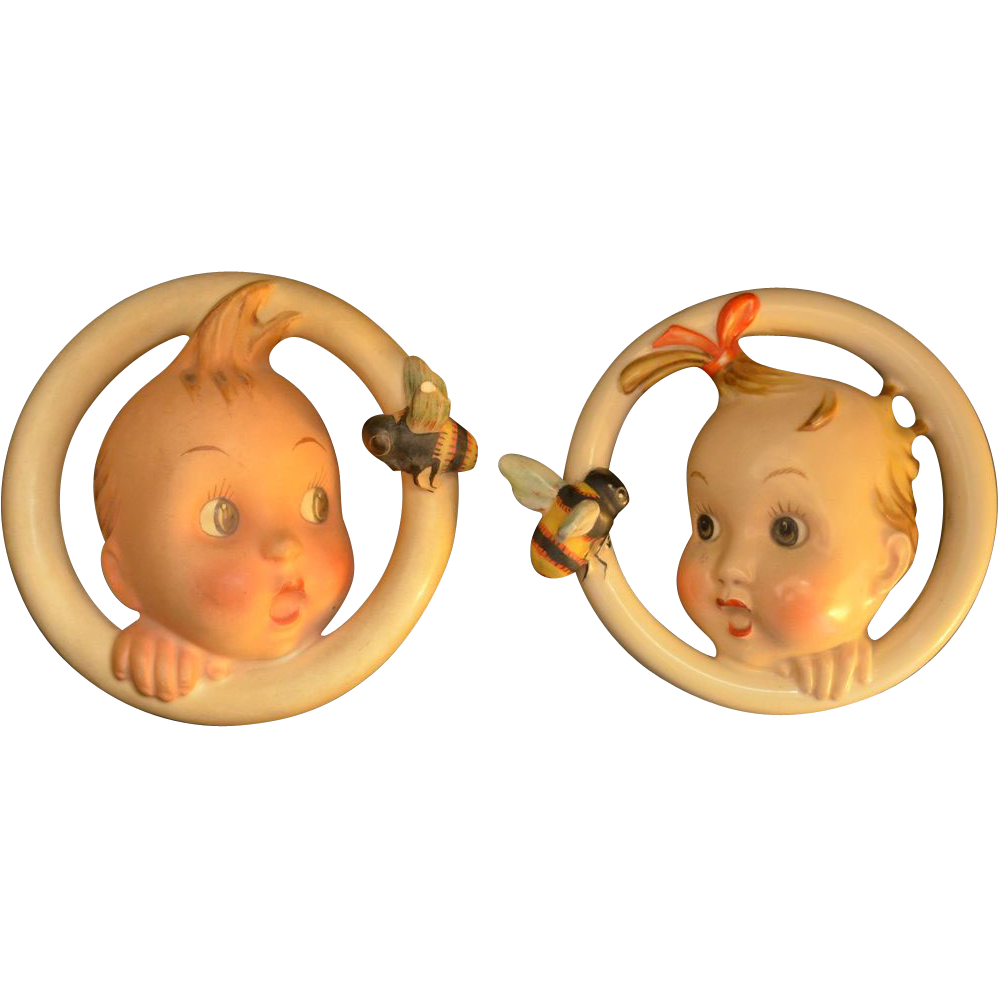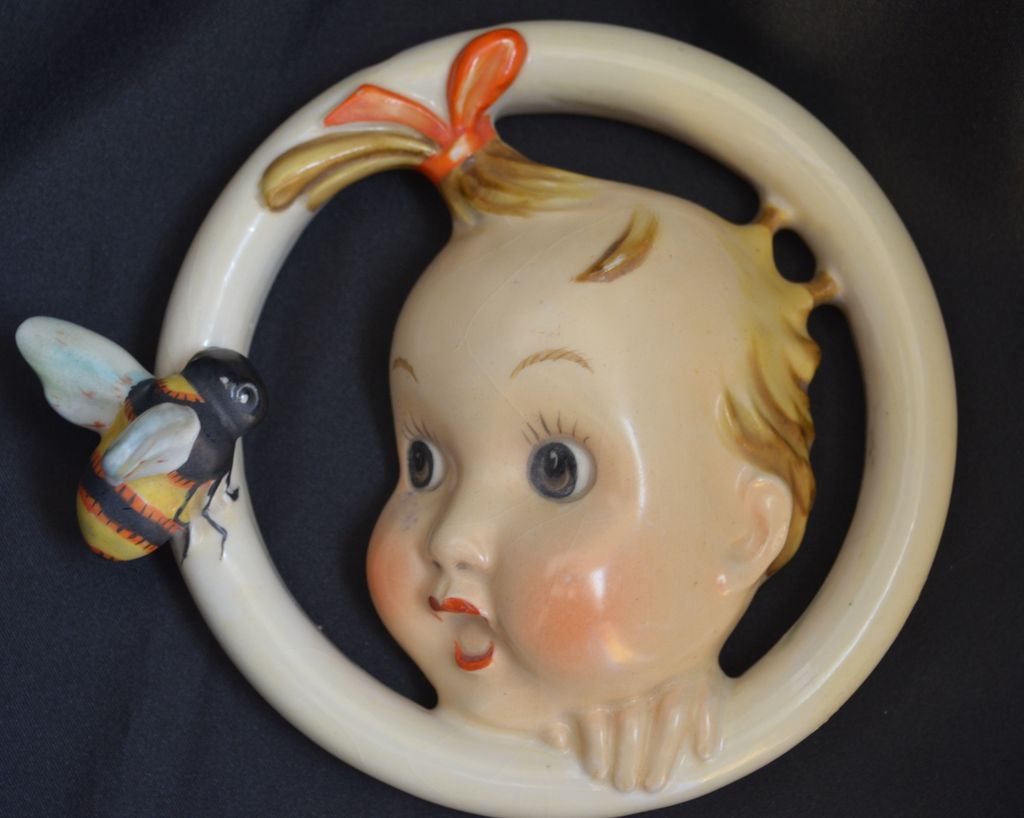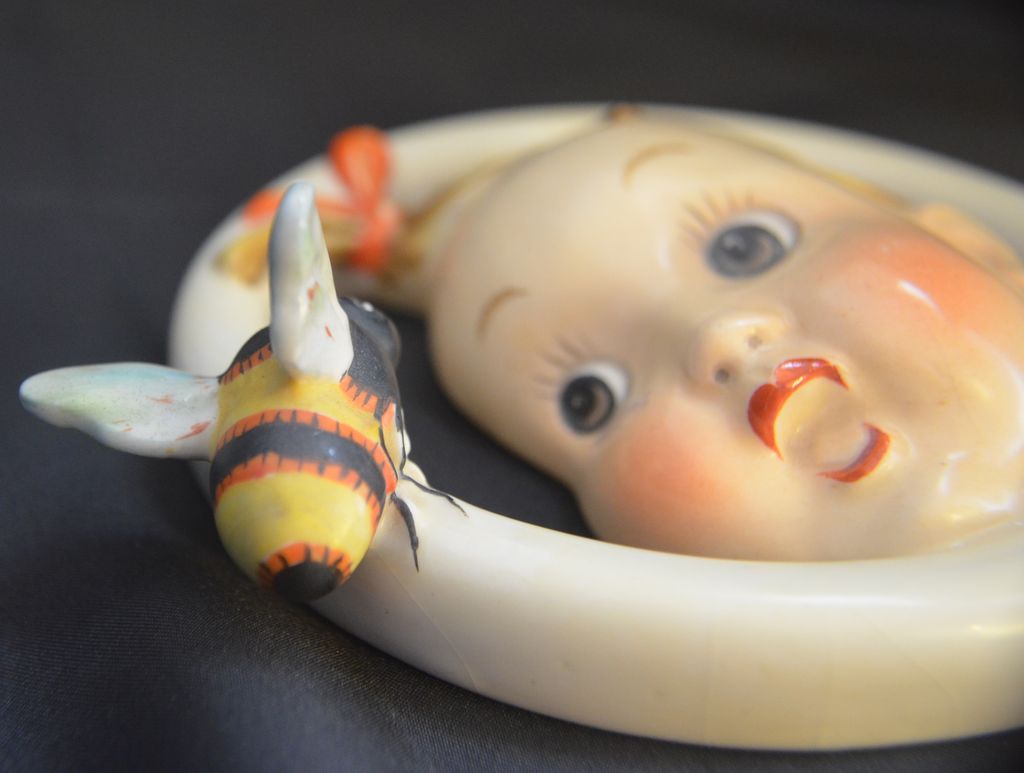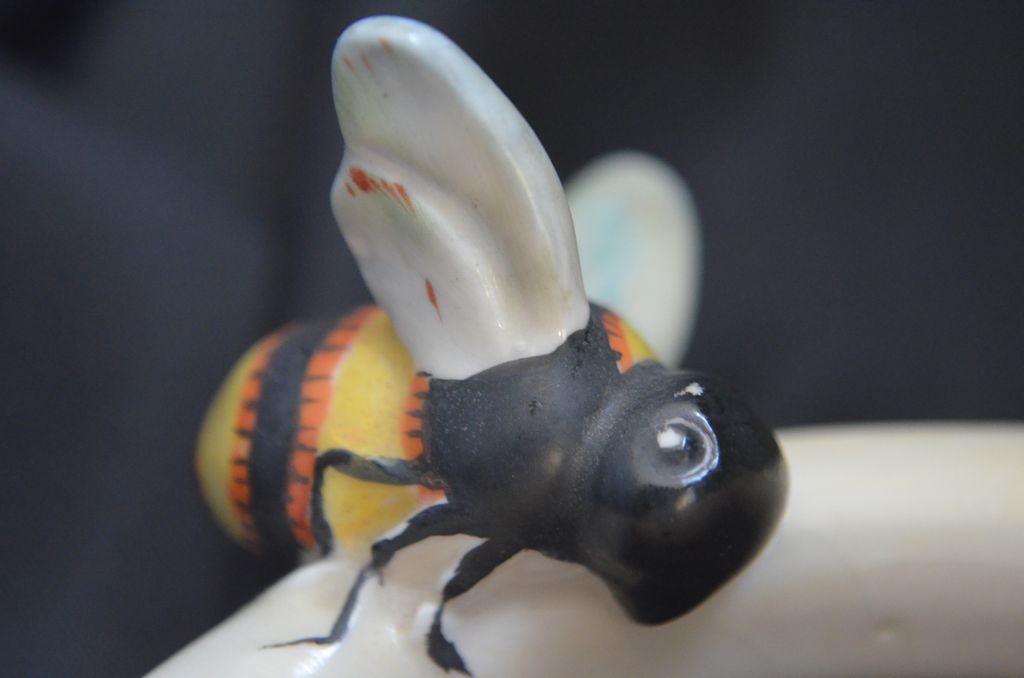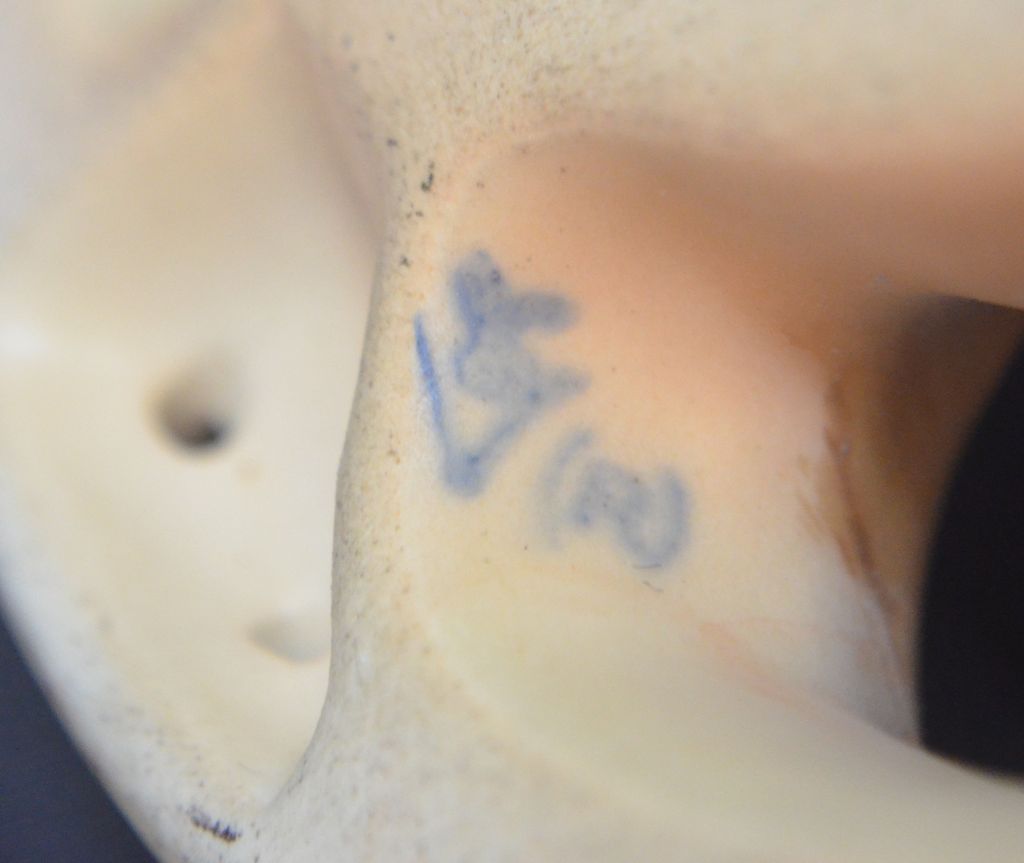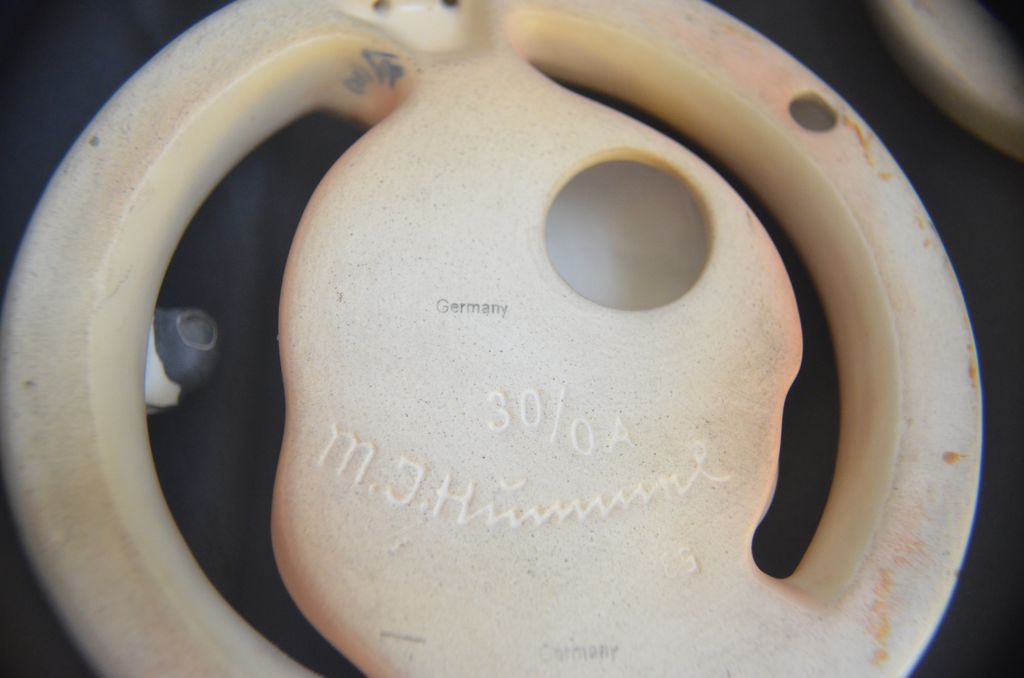 Designed by master sculptor Reinhold Unger, The Hummel "Ba-Bee" Rings wall plaques were part of the original collection release in 1935. The Stamped Full Bee mark on the Boy HUM 30/0 A is an early mark in the TMK2 period (1940-1959), and this piece also has the (R) mark alongside the Stamped Full Bee mark. The incised "M.I. Hummel" signature and model number appear on the back, along with two "Germany" stamps. There is no mark on the Girl HUM 30/0 B. The Boy plaque has a matte or bisque finish while the Girl has the shiny finish. The very tip of the bee's left wing on the Boy ring has a chip; otherwise these two wall plaques of startled children are in very good condition. Together they weigh 11.7 ounces. The Boy 5¼" in diameter and the Girl ring is 5", both measured from the bee's tail to the opposing rim. Book value for this set is $350. (See "The Official M.I. Hummel Price Guide" ©2010, p.59.)
Item ID: RL-163
Make Offer
Add to Wish List
3 other shoppers have this item in their Cart or Wish List. Don't miss out!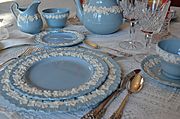 Appleton, WI
Selling elegance and whimsy with integrity and care
Exclusive Ruby Lane Member since 2012
We are happy to offer free gift wrapping on any purchase upon request. Please enjoy your visit, and stop in again soon.
More from Set The Table Antiques and Collectibles