Antique Chinese 18th century Pearlware Blue & White Sauceboat with two Deers
An exceptionally hand-painted with exquisite,intricate,delicate brushstrokes paintings in deep cobalt- blue that flows on a pearlware glaze that puddles in the moldings. heavily potted with bat-wings on ends of handles with two deer in Pine forest with a Temple/Pagoda in background by a river, fluted ,draped-sides... Lovely! Some minor typical manufacturing frits and flaws..and antique signs of age. no chips, no cracks, no hairlines. Measures 9" long X 3 3/4" wide X 3 1/4" high. I would say circa 1770
Item ID: PJ 459
Antique Chinese 18th century Pearlware Blue & White Sauceboat with two Deers
An exceptionally hand-painted with exquisite,intricate,delicate brushstrokes paintings in deep cobalt- blue that flows on a pearlware glaze that puddles in the moldings. heavily potted with bat-wings on ends of handles with two deer in Pine forest with a Temple/Pagoda in background by a river, fluted ,draped-sides... Lovely! Some minor typical manufacturing frits and flaws..and antique signs of age. no chips, no cracks, no hairlines. Measures 9" long X 3 3/4" wide X 3 1/4" high. I would say circa 1770
Item ID: PJ 459
If you were the pending buyer of this item, go to My Account to view, track and check payment for this item.
$295
USD
SOLD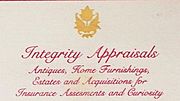 Eastern Long Island N.Y., NY
Antiques, Decorative Arts , Fine Art, Linens.
Exclusive Ruby Lane Member since 2011
Welcome to our new shop. We have been selling antiques for the past 30 years to interior designers and buyers directly.
Shipping/Handling

*

:
$15.00 USD
Insurance:
Included
Price for shipping to USA change location
*USPS Priority Mail
---
---