Vintage - Porcelain - Satsuma - Cup and Saucer Set
Beautiful hand-painting on this set! We are offering this Vintage Cup and Saucer Set which measures 3 1/2" across on the cup and 1 3/4" high and the saucer is 5 1/2" across on the saucer. The decoration on these pieces is a calming wisteria painted in the subtle pink. Gold trim is still in place on these pieces, however, there is some typical wear. The glaze has crackled over the years which only leads to a more beautiful piece! The inside of the cup has darkened over time also. There is no other chips, cracks or fractures on these pieces. This mark reads Bizan where 'Bi' = Utsukushi = Beautiful. This Bizan is one of several workshops working for the export industry of the time. It is also not Shimizu Bizan of Kutani fame whose work is extraordinary. There were a number of Bizans working over the years. Bizan, Taisho period (1912-1926)
Item ID: 3716
---
Ask me about my convenient Layaway Plan!
Vintage - Porcelain - Satsuma - Cup and Saucer Set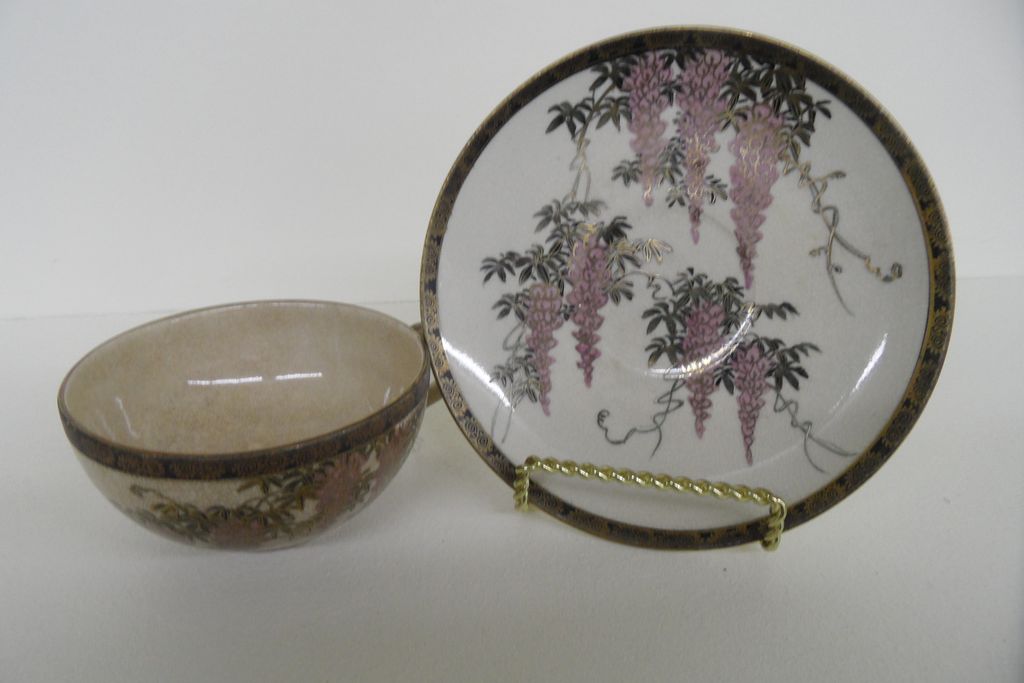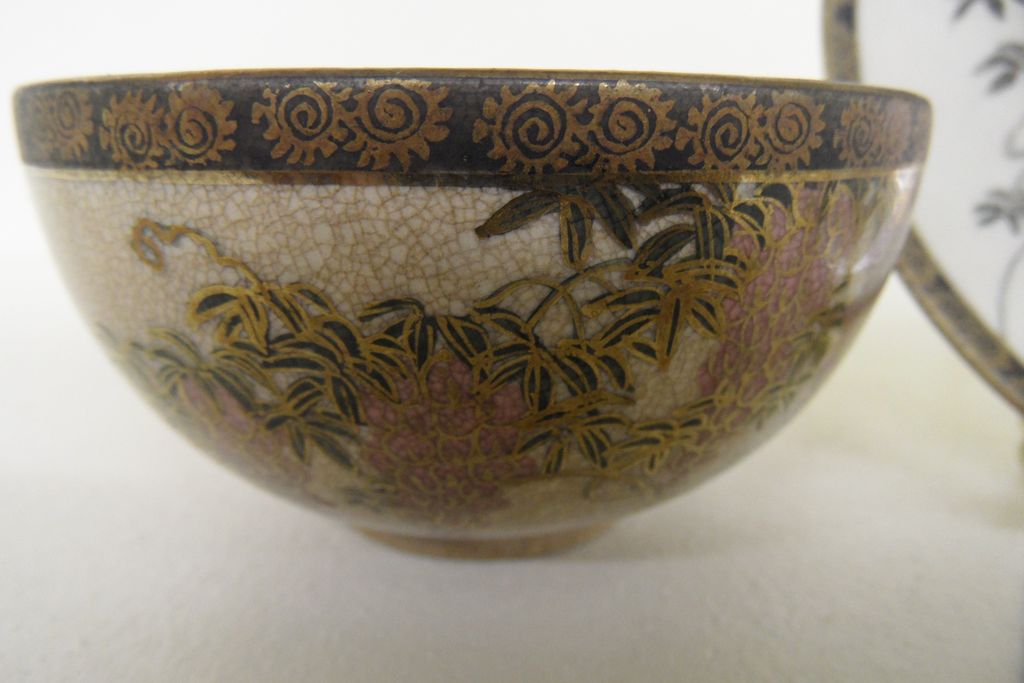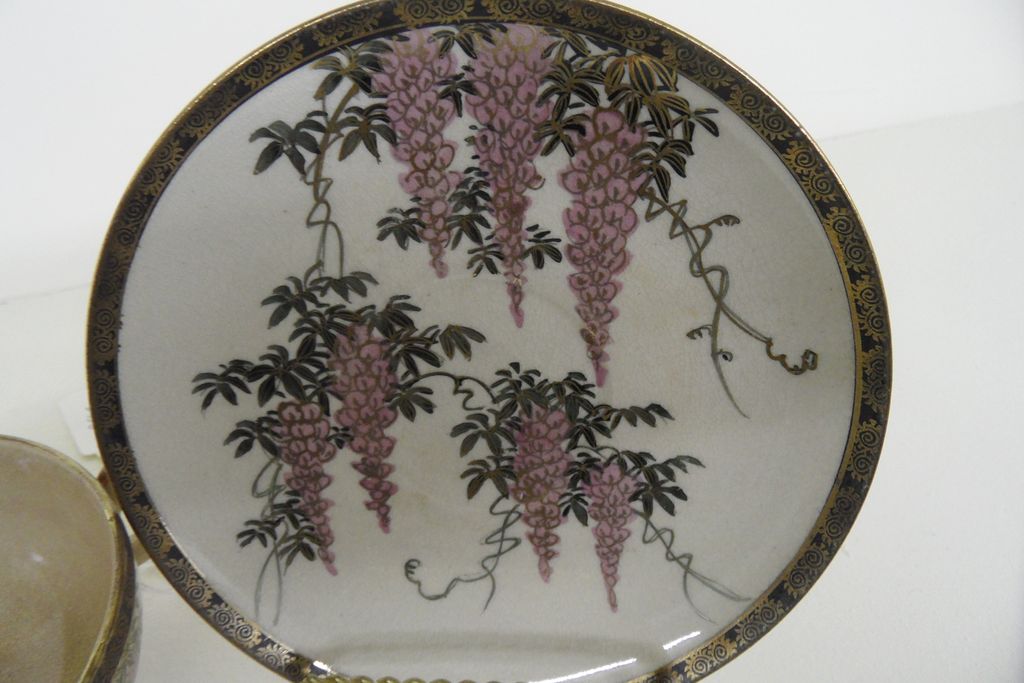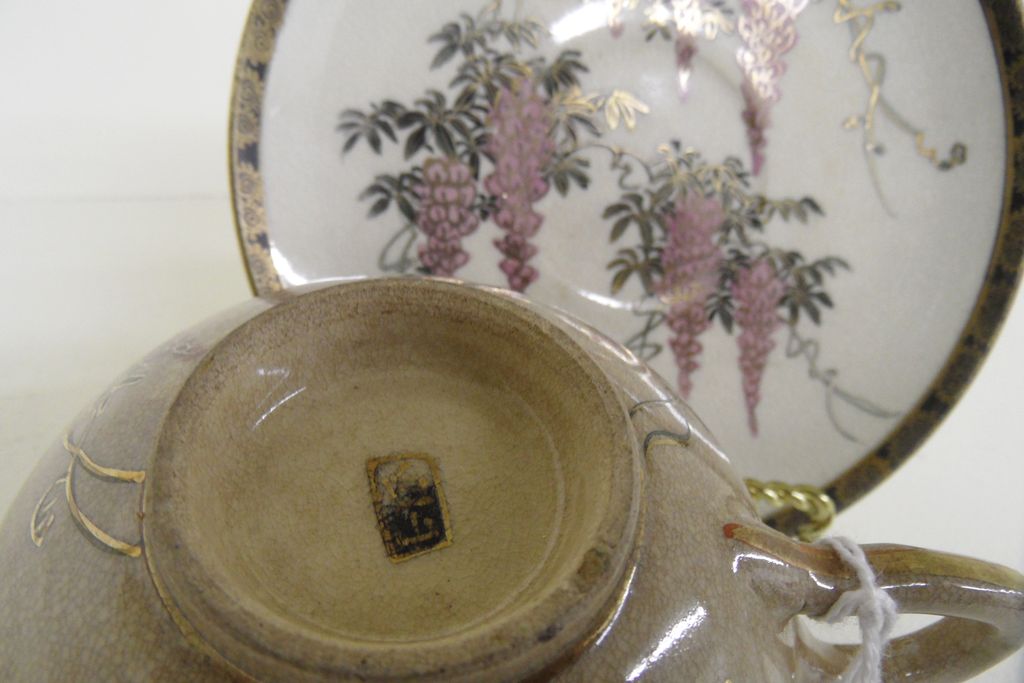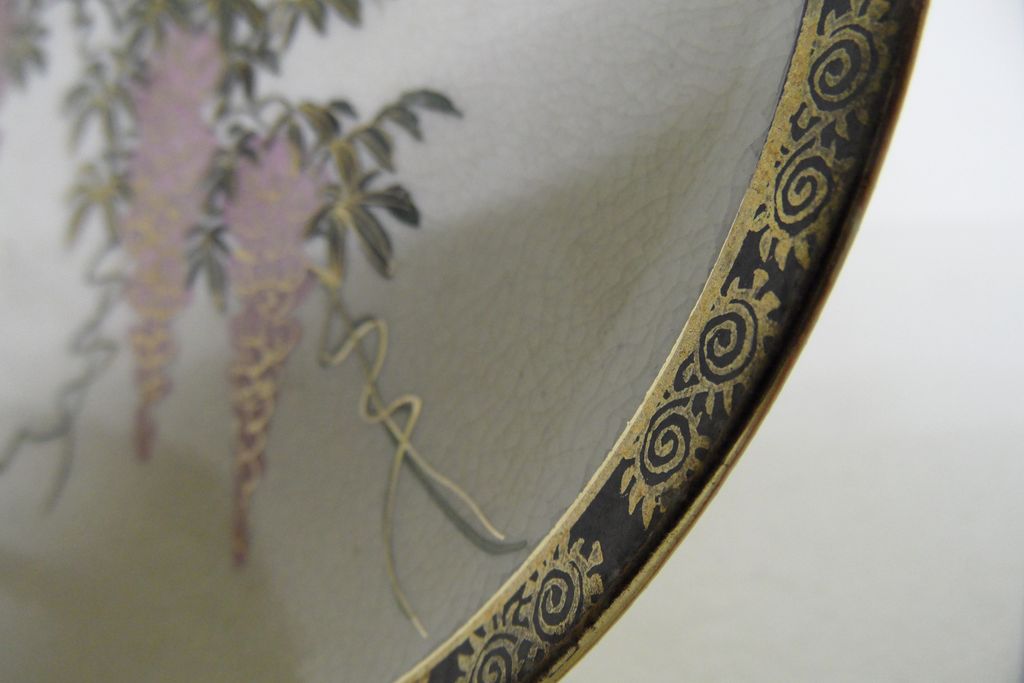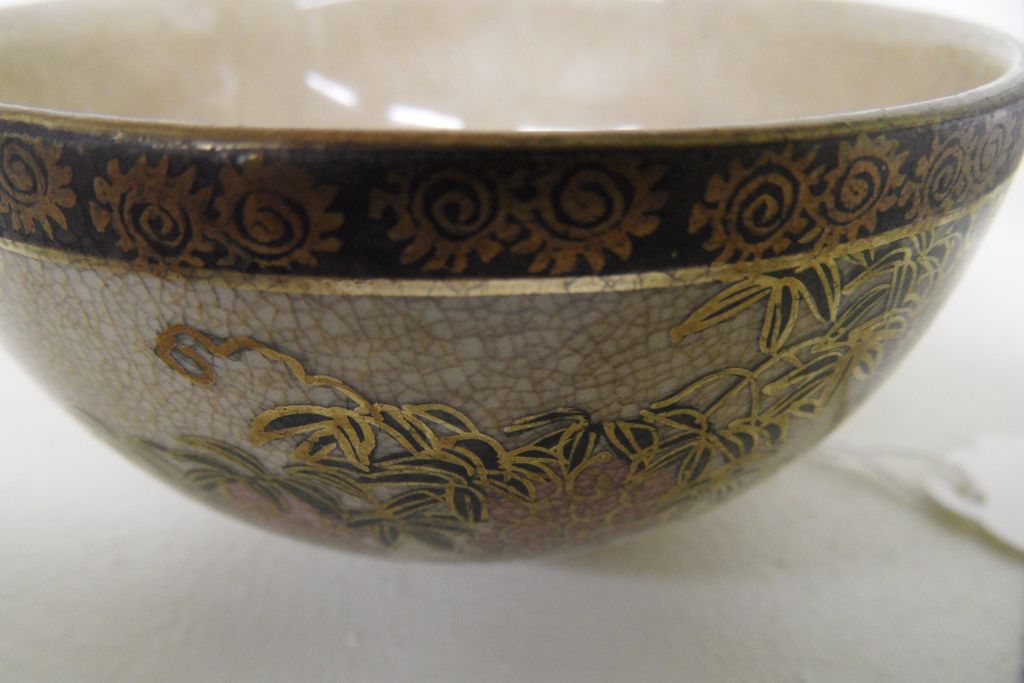 Beautiful hand-painting on this set! We are offering this Vintage Cup and Saucer Set which measures 3 1/2" across on the cup and 1 3/4" high and the saucer is 5 1/2" across on the saucer. The decoration on these pieces is a calming wisteria painted in the subtle pink. Gold trim is still in place on these pieces, however, there is some typical wear. The glaze has crackled over the years which only leads to a more beautiful piece! The inside of the cup has darkened over time also. There is no other chips, cracks or fractures on these pieces. This mark reads Bizan where 'Bi' = Utsukushi = Beautiful. This Bizan is one of several workshops working for the export industry of the time. It is also not Shimizu Bizan of Kutani fame whose work is extraordinary. There were a number of Bizans working over the years. Bizan, Taisho period (1912-1926)
Item ID: 3716
---
Ask me about my convenient Layaway Plan!
Make Offer
Add to Wish List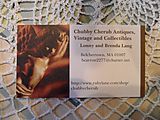 Manchester, CT
Unique antiques, Vintage items and Collectibles!
Exclusive Ruby Lane Member since 2011
Always accepting offers! Lots of new inventory - take a peek!
More from Chubby Cherub Antiques, Vintage, Collectibles