Antique - Water Hose Nozzle - Fairy
Nice piece! We are offering this Antique Water Hose Nozzle manufactured by the Peck Bros. & Company. This piece measures 5 1/2" long and 2 3/4" wide. Great condition! Shine up the brass to make it look new or leave the patina and have a nice sturdy piece for your collection. Original company name: Manufactory and warerooms of Peck Bros. & Co., manufacturers of brass goods for water, gas and steam, and plumbing material, New Haven, Conn. H. Greaves, Concord, N.H. D.H. Hurd & Co., Boston. (1893)
Item ID: 3707
---
Ask me about my convenient Layaway Plan!
Antique - Water Hose Nozzle - Fairy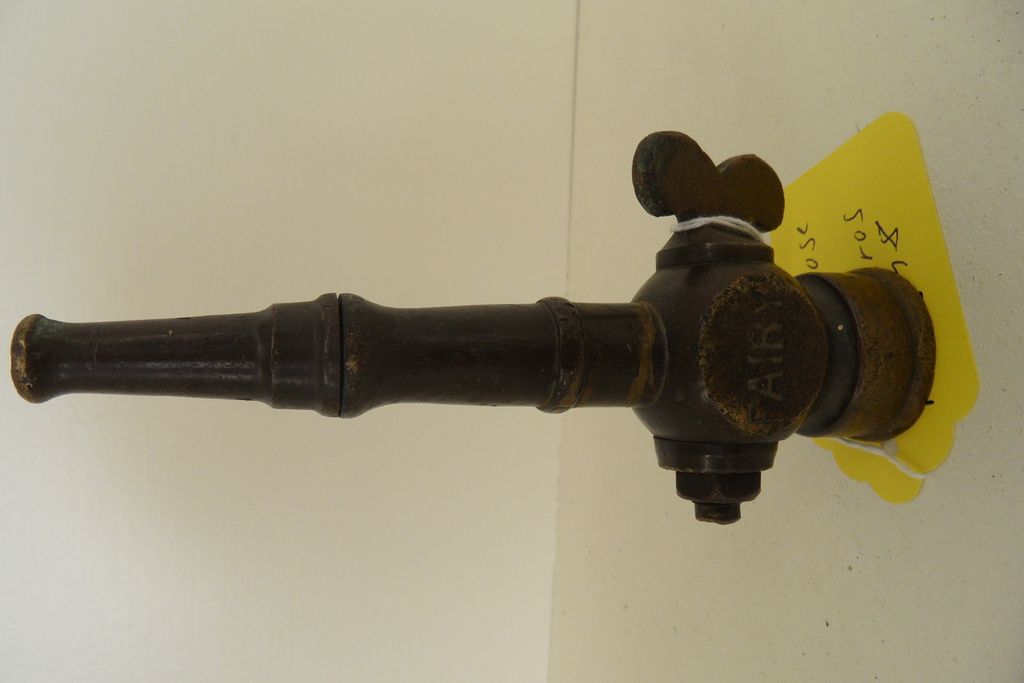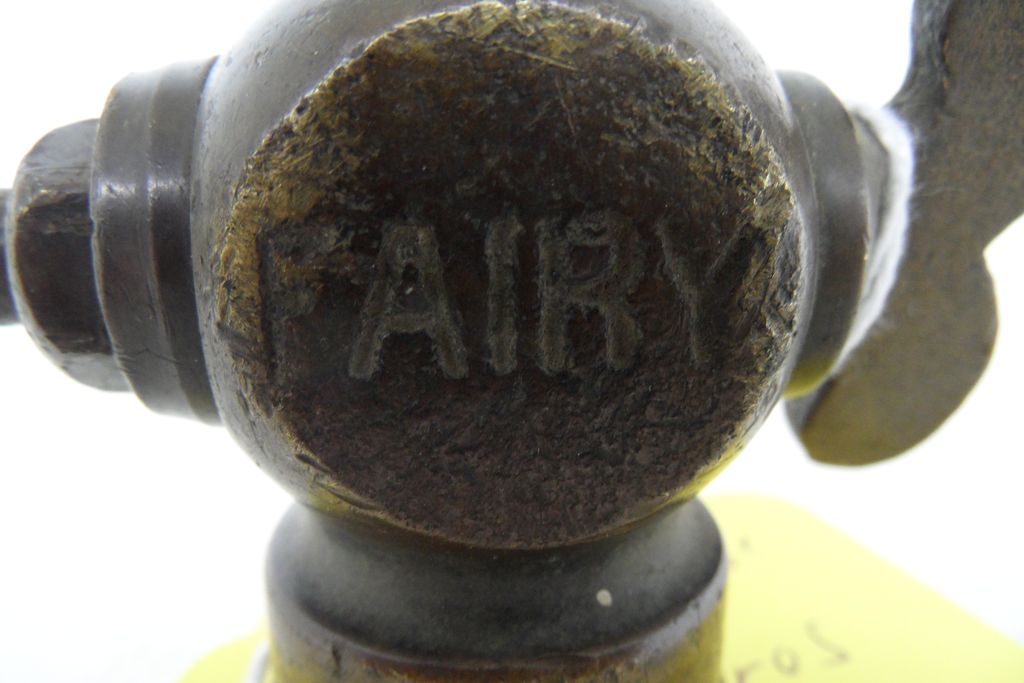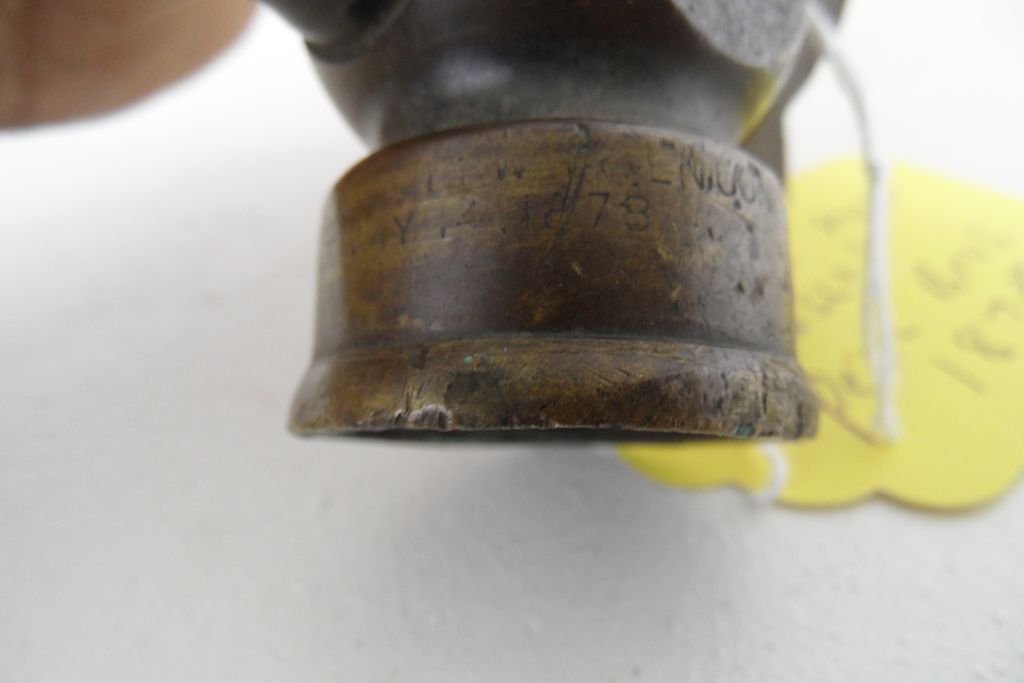 Nice piece! We are offering this Antique Water Hose Nozzle manufactured by the Peck Bros. & Company. This piece measures 5 1/2" long and 2 3/4" wide. Great condition! Shine up the brass to make it look new or leave the patina and have a nice sturdy piece for your collection. Original company name: Manufactory and warerooms of Peck Bros. & Co., manufacturers of brass goods for water, gas and steam, and plumbing material, New Haven, Conn. H. Greaves, Concord, N.H. D.H. Hurd & Co., Boston. (1893)
Item ID: 3707
---
Ask me about my convenient Layaway Plan!
Make Offer
Add to Wish List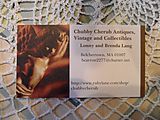 Manchester, CT
Unique antiques, Vintage items and Collectibles!
Exclusive Ruby Lane Member since 2011
Always accepting offers! Lots of new inventory - take a peek!
More from Chubby Cherub Antiques, Vintage, Collectibles