Antique - Semi-Porcelain - Creamer and Sugar Set - 1889 - 1895
Beautiful pattern! We are offering this gorgeous Antique Creamer and Sugar Set which is back-stamped with the New England Pottery stamp indicating it was manufactured between 1889 and 1895. These pieces are in wonderful condition with no chips, cracks or fractures on them. Pretty pattern! New England Pottery Co Boston MA USA Yellow cream colored & Whiteware semiporcelain Date used: ca1880
Item ID: 3569
---
Ask me about my convenient Layaway Plan!
Antique - Semi-Porcelain - Creamer and Sugar Set - 1889 - 1895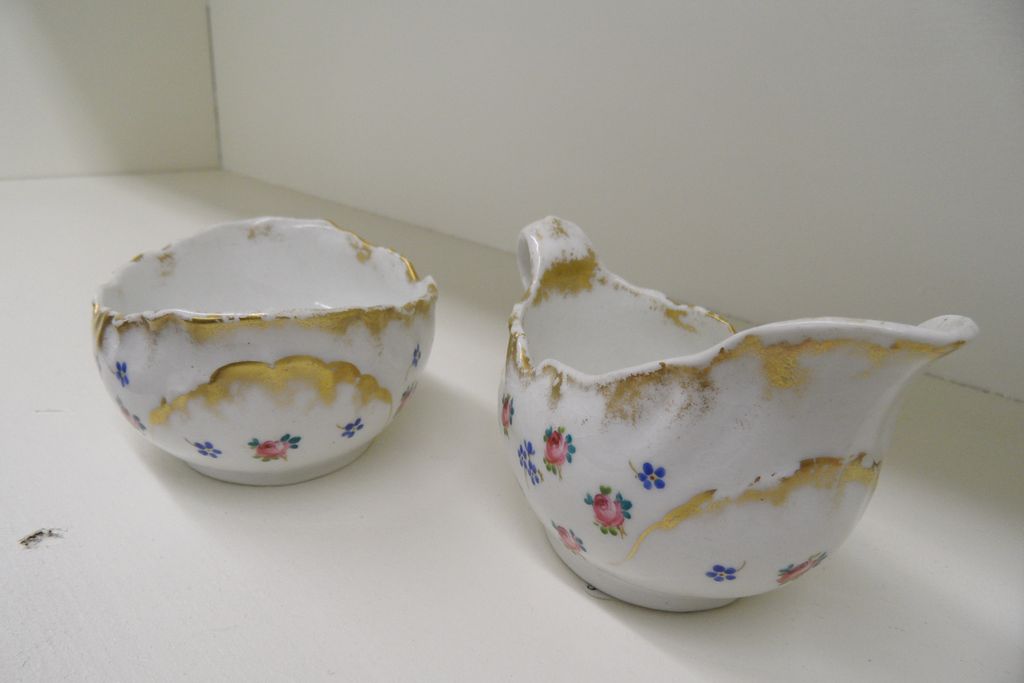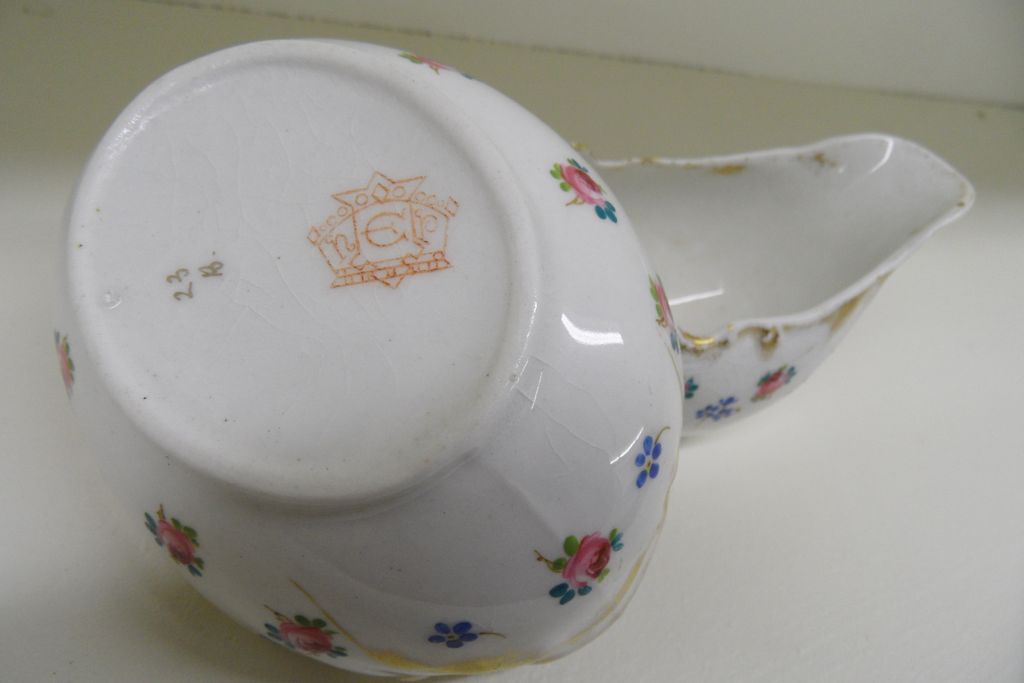 Beautiful pattern! We are offering this gorgeous Antique Creamer and Sugar Set which is back-stamped with the New England Pottery stamp indicating it was manufactured between 1889 and 1895. These pieces are in wonderful condition with no chips, cracks or fractures on them. Pretty pattern! New England Pottery Co Boston MA USA Yellow cream colored & Whiteware semiporcelain Date used: ca1880
Item ID: 3569
---
Ask me about my convenient Layaway Plan!
Make Offer
Add to Wish List
2 other shoppers have this item in their Cart or Wish List. Don't miss out!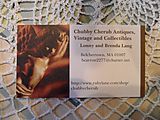 Manchester, CT
Unique antiques, Vintage items and Collectibles!
Exclusive Ruby Lane Member since 2011
Always accepting offers! Lots of new inventory - take a peek!
More from Chubby Cherub Antiques, Vintage, Collectibles