Mattel Fashion Queen Barbie -All Original~ Unplayed With Beauty~
On offer is a stunningly beautiful, 1960's Mattel Fashion Queen Barbie, with her original gold and white swimsuit and head scarf, for your consideration. She is in excellent, unplayed with condition. FQ Barbie has not been undressed and has tight limbs. The left arm is very slightly swingy. She has 3 wigs, titian bubble cut, blonde and brunette flip style. Her wig stand has remnants of the paper Japan sticker on it...there are some light melt marks under the wigs as they have been on it since new, these don't show. Barbie has has lovely face colour, bright eyes and BIG, coral lips. A. Jolie has nothing on her! She has the blue band around her head. She has one earring hole on each ear, no green ear or neck splits. Barbie has 80% intact, finger and toe nail polish. This gal would be a wonderful addition to your doll collection. Please be sure to browse my store for lots of great Barbie dolls and more. I am so Doll-lighted to Meet You
Item ID: dc-FQBarbie2
Mattel Fashion Queen Barbie -All Original~ Unplayed With Beauty~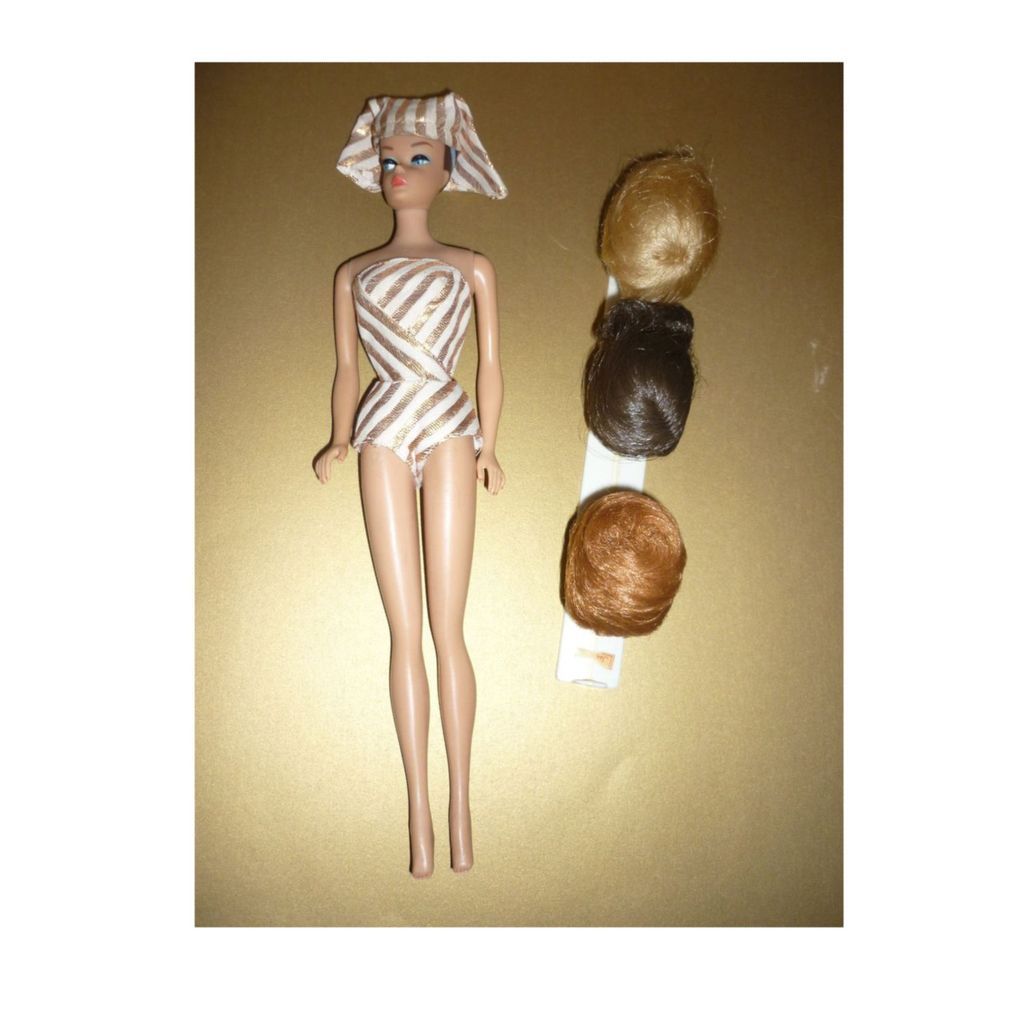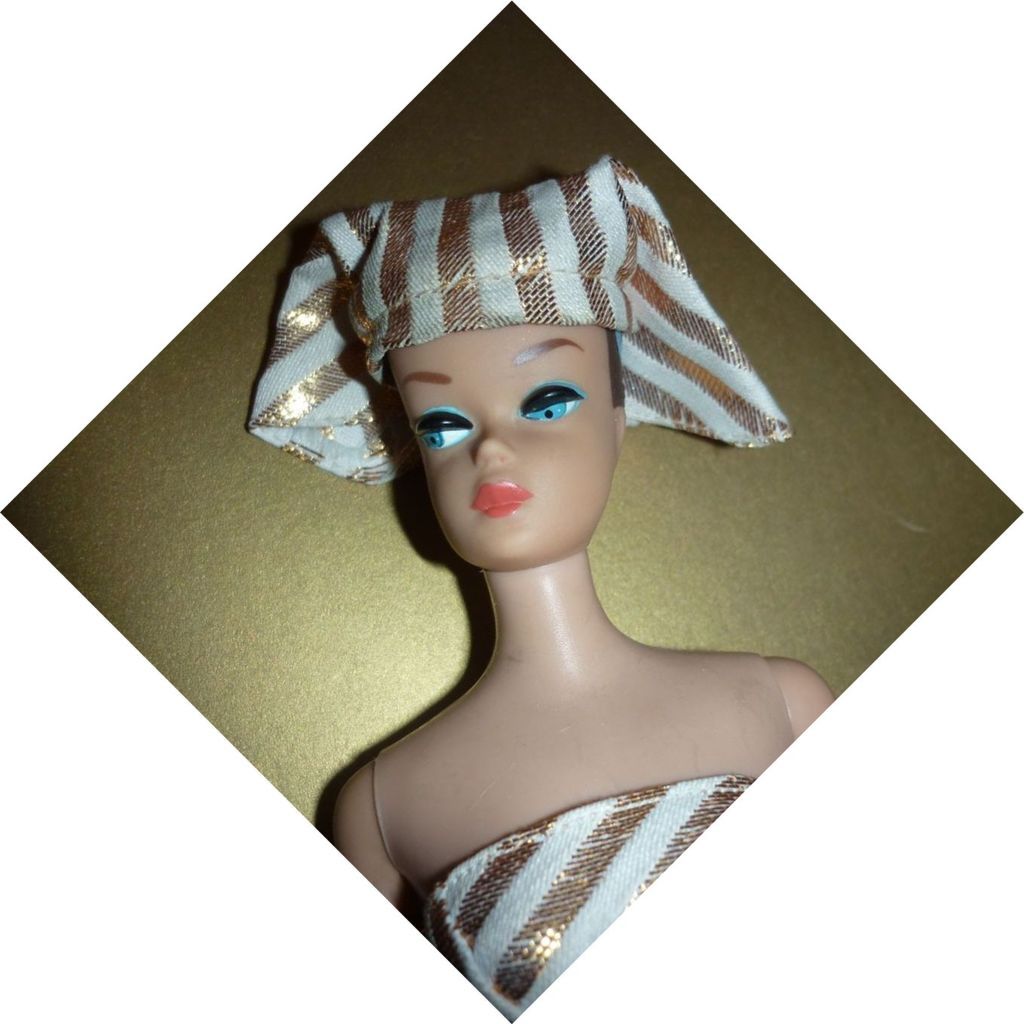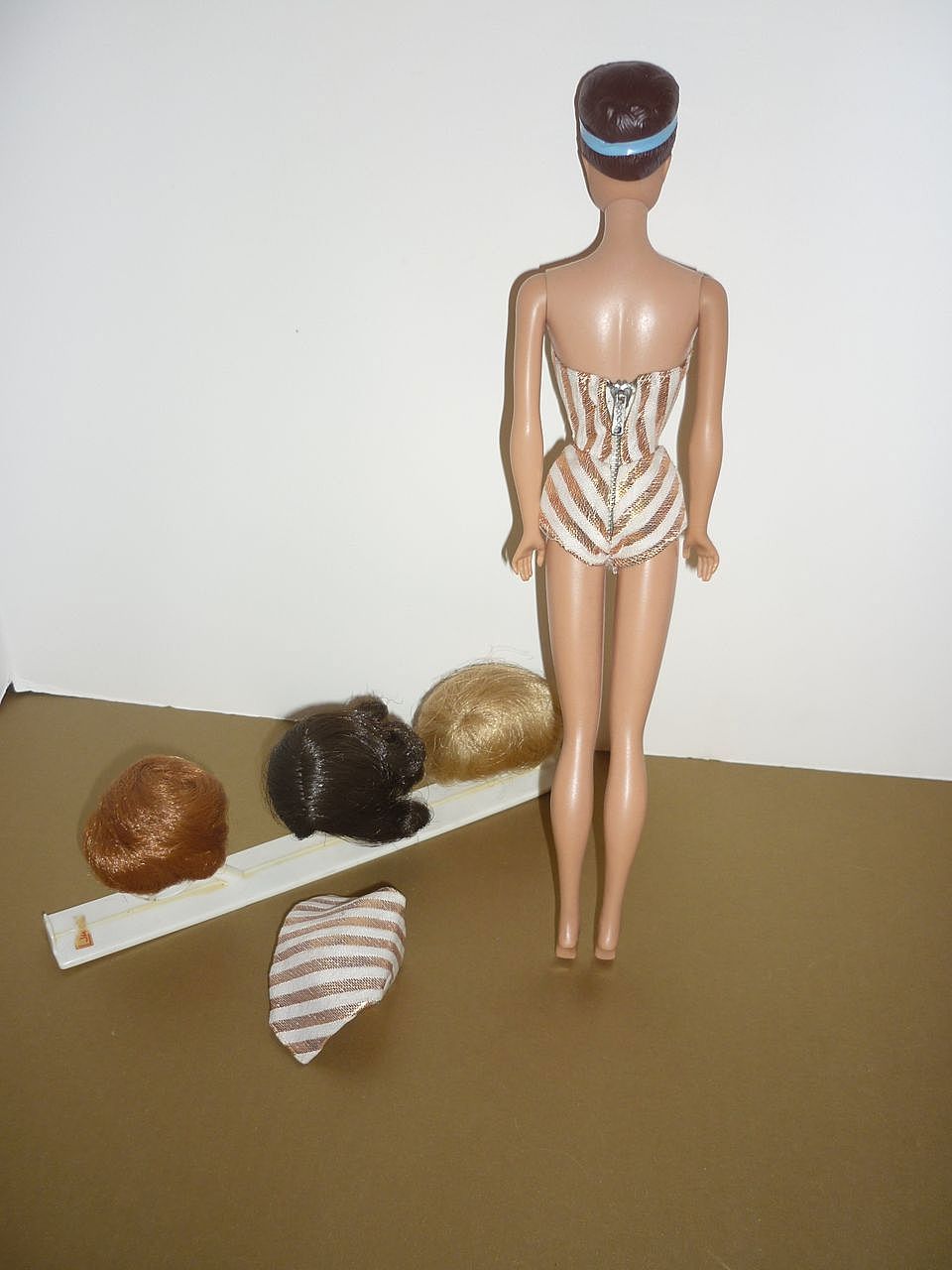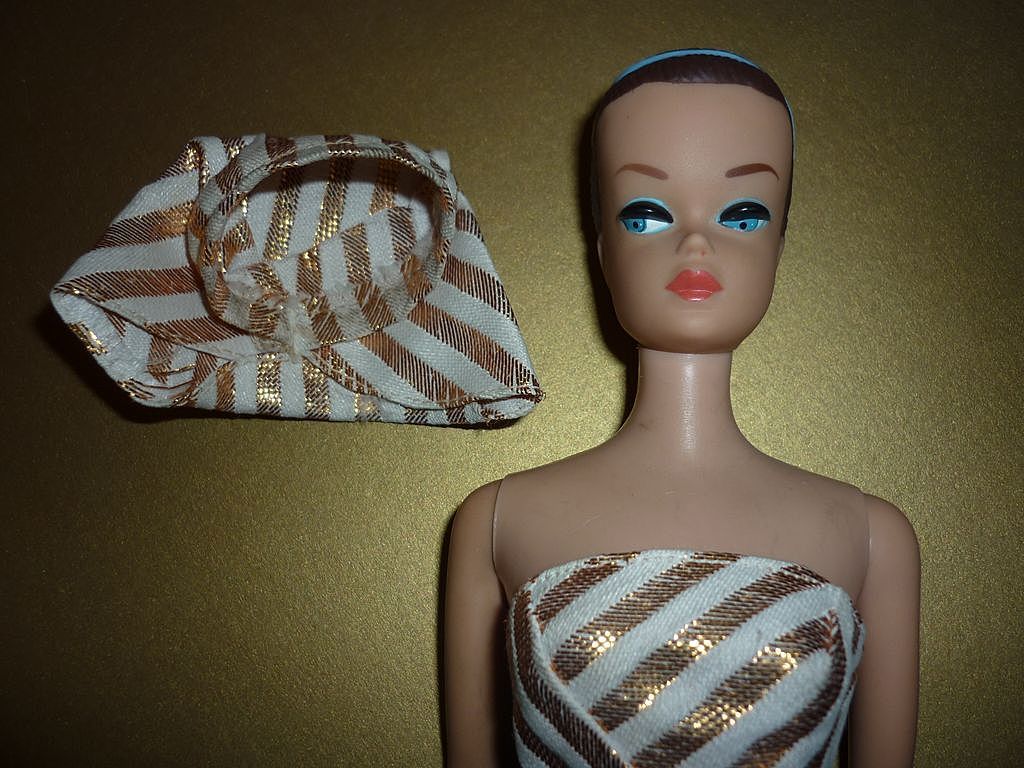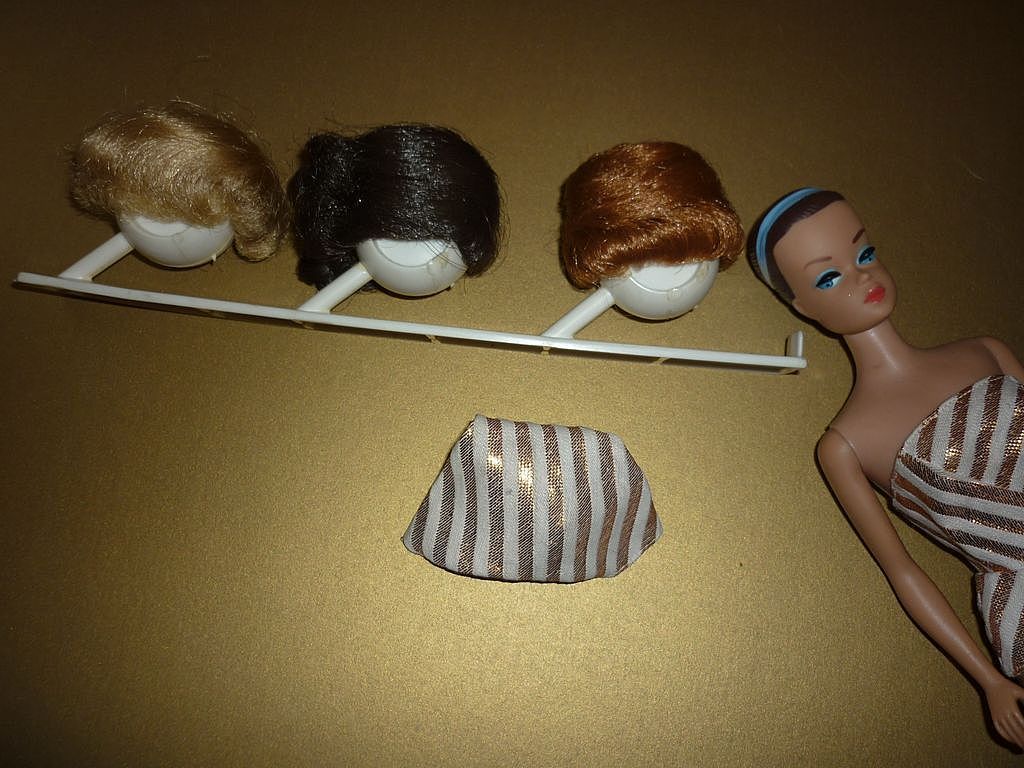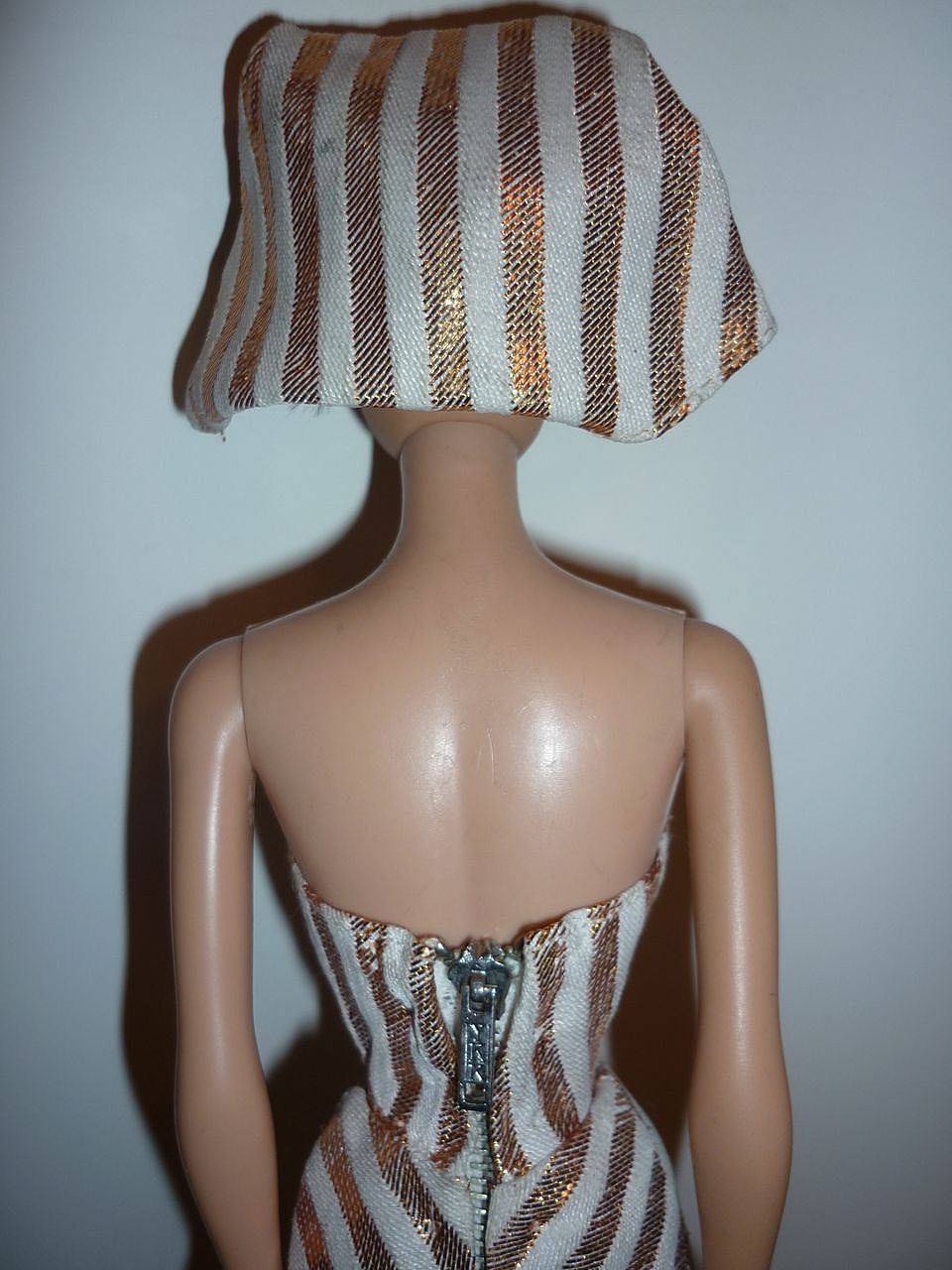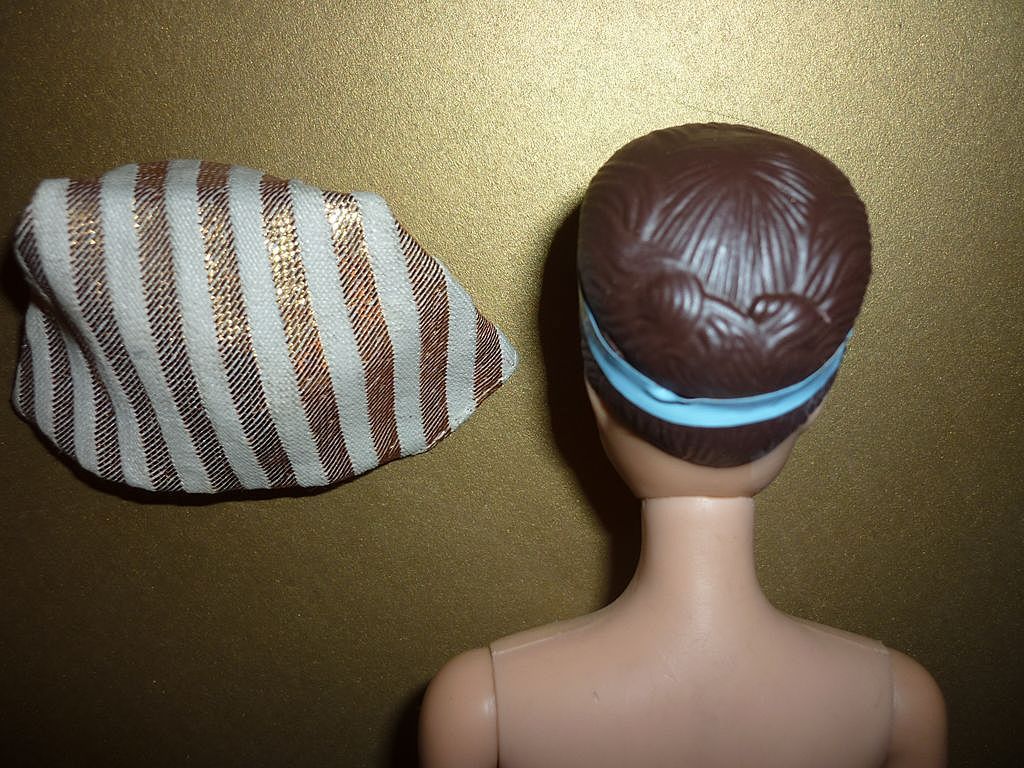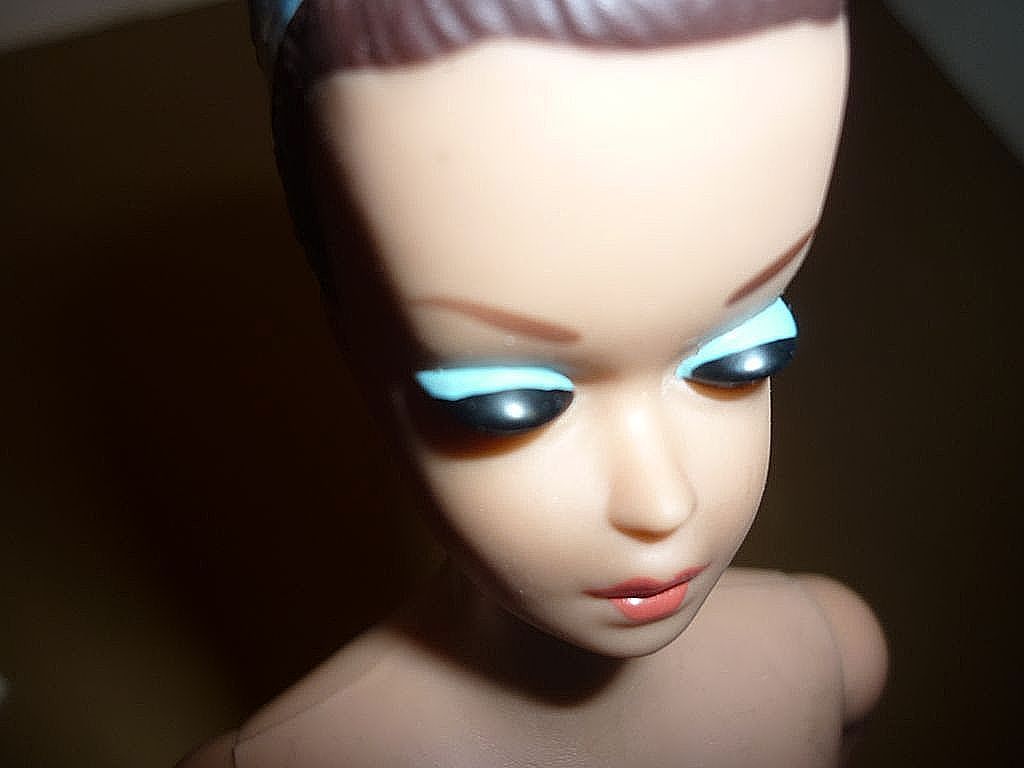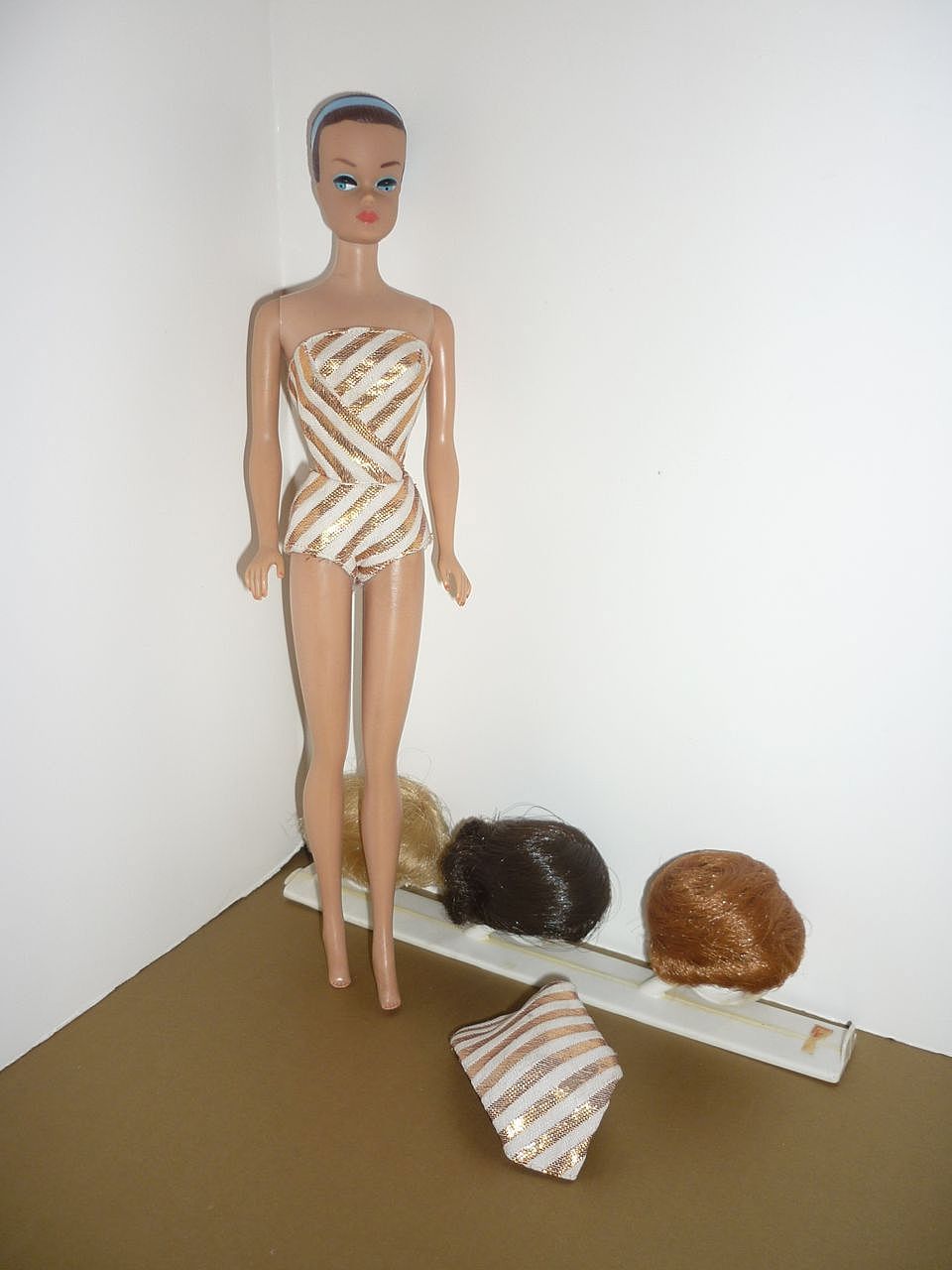 On offer is a stunningly beautiful, 1960's Mattel Fashion Queen Barbie, with her original gold and white swimsuit and head scarf, for your consideration. She is in excellent, unplayed with condition. FQ Barbie has not been undressed and has tight limbs. The left arm is very slightly swingy. She has 3 wigs, titian bubble cut, blonde and brunette flip style. Her wig stand has remnants of the paper Japan sticker on it...there are some light melt marks under the wigs as they have been on it since new, these don't show. Barbie has has lovely face colour, bright eyes and BIG, coral lips. A. Jolie has nothing on her! She has the blue band around her head. She has one earring hole on each ear, no green ear or neck splits. Barbie has 80% intact, finger and toe nail polish. This gal would be a wonderful addition to your doll collection. Please be sure to browse my store for lots of great Barbie dolls and more. I am so Doll-lighted to Meet You
Item ID: dc-FQBarbie2
Add to Wish List
5 other shoppers have this item in their Cart or Wish List. Don't miss out!

Nanaimo, BC, Canada
Dolls, from bisque to Barbie & other treasures. Quality items, realistically priced!
Exclusive Ruby Lane Member since 2011
DECEMBER Santa $ale-Buy 2 Barbie & Friend's, Clothing items-Get the 3rd item for 50% off ~ Thanks For Shopping Buy!
| | |
| --- | --- |
| Shipping/Handling: | To Be Determined |
| Insurance: | To Be Determined |
Price for shipping to USA change location
---
---
More from Doll-lighted to Meet You