Ideal Shirley Temple Doll - 1950's - 15" Vinyl Doll in Party Dress
This 15" Ideal Shirley Temple doll is a sweet example. She has been gently played with. Her hair has original curl, may have a trim at the back. Shirley is wearing a vintage red dress. This party frock has a "blingy" button at the back that is missing the centre stone. This dress needs a repair to the ribbon at her waist. It has been with her from the 1950's and is the only remaining piece of her wardrobe. She is wearing a white beaded necklace that is tied on and is most suitable for her. The back of her head is marked Ideal Dolls ST-15. Shirley has some dark marks on her finger nails and toe nails. She is still a lovely doll, requiring some tlc and would be a wonderful little doll to sew a wardrobe for. This Shirley Temple doll would be a great addition to your doll collection...please have a browse through my store for more dolls and unique collectible items...I am Doll-lighted to Meet You
Item ID: c-shirley
Ideal Shirley Temple Doll - 1950's - 15" Vinyl Doll in Party Dress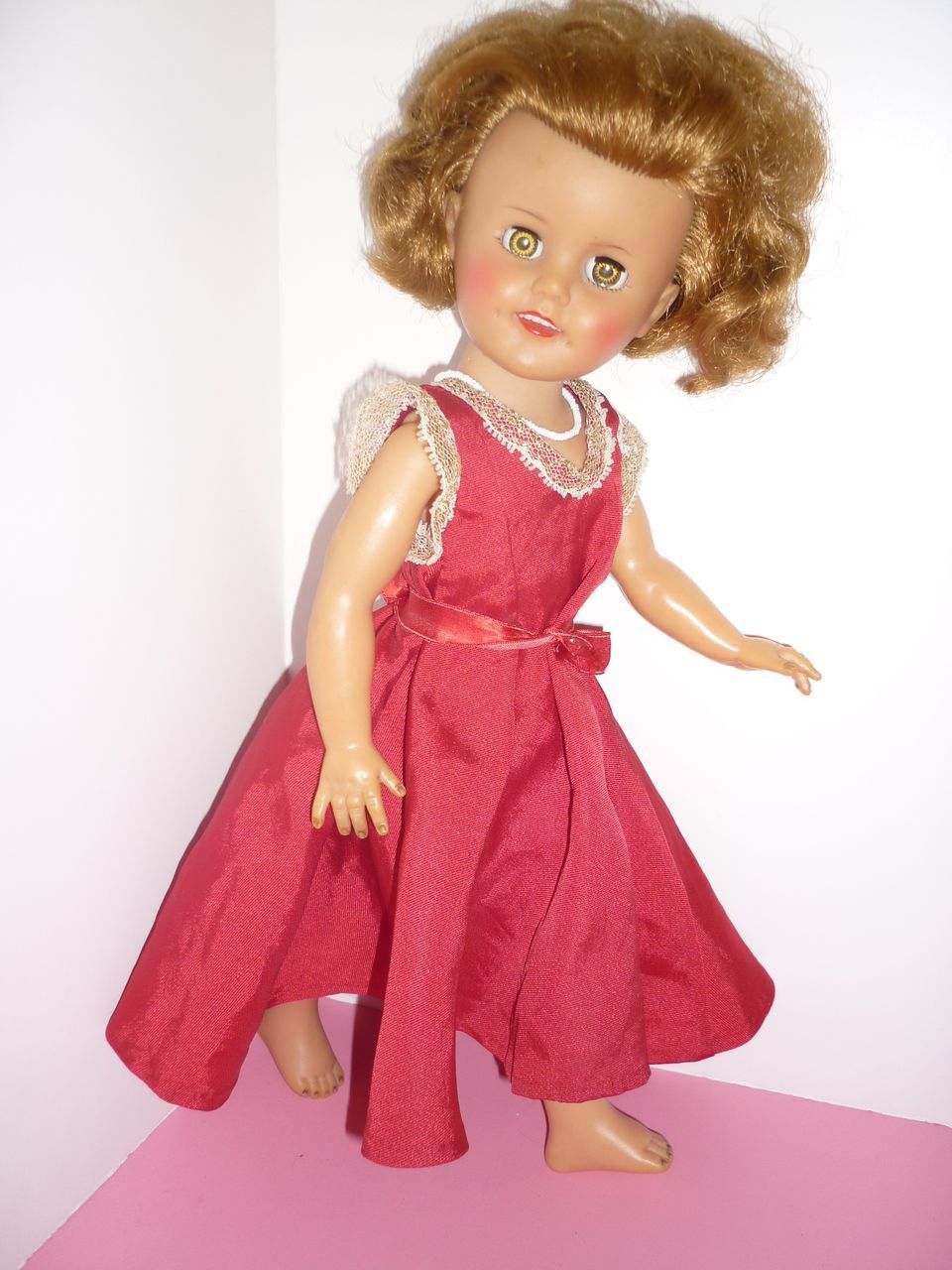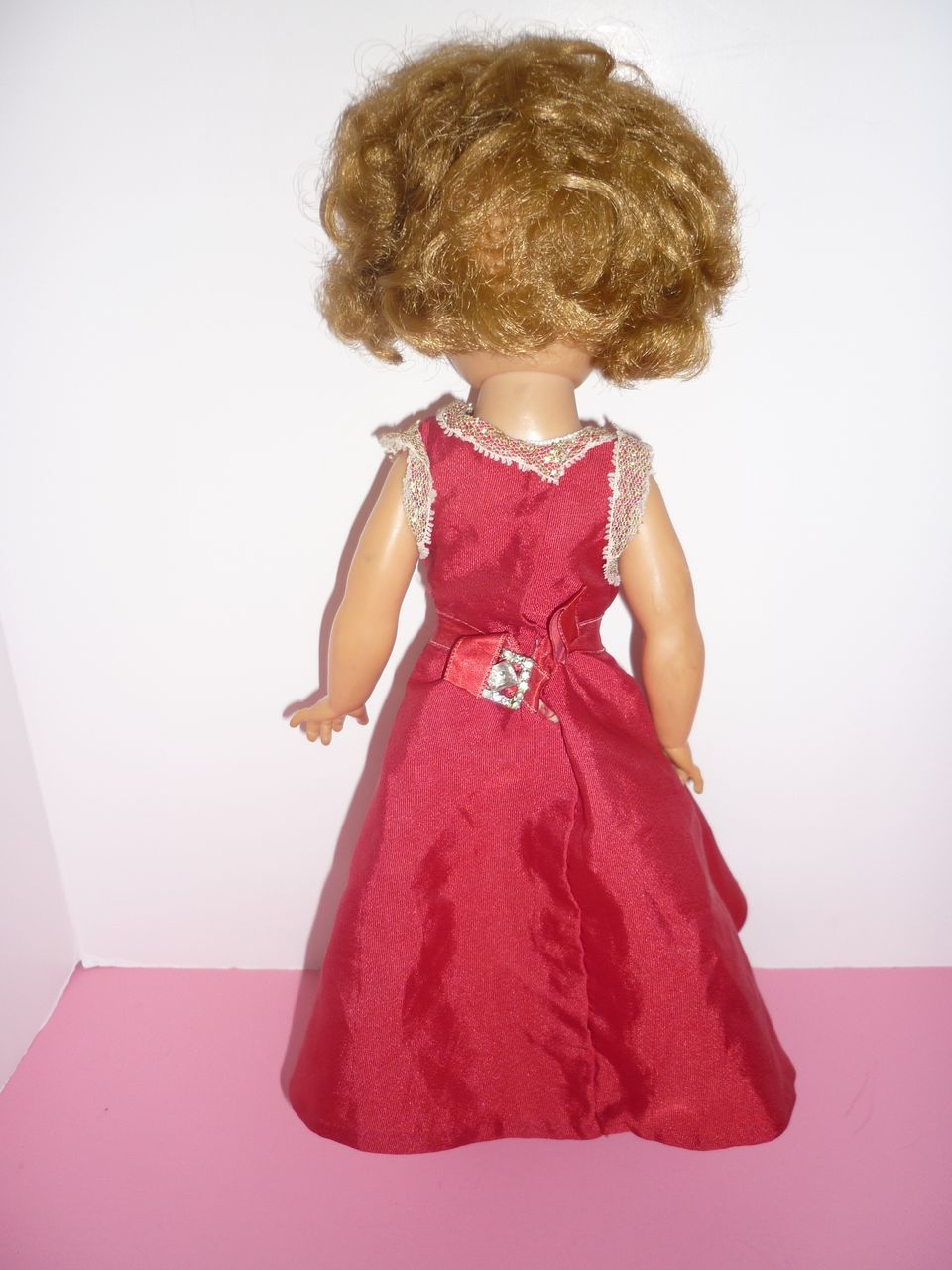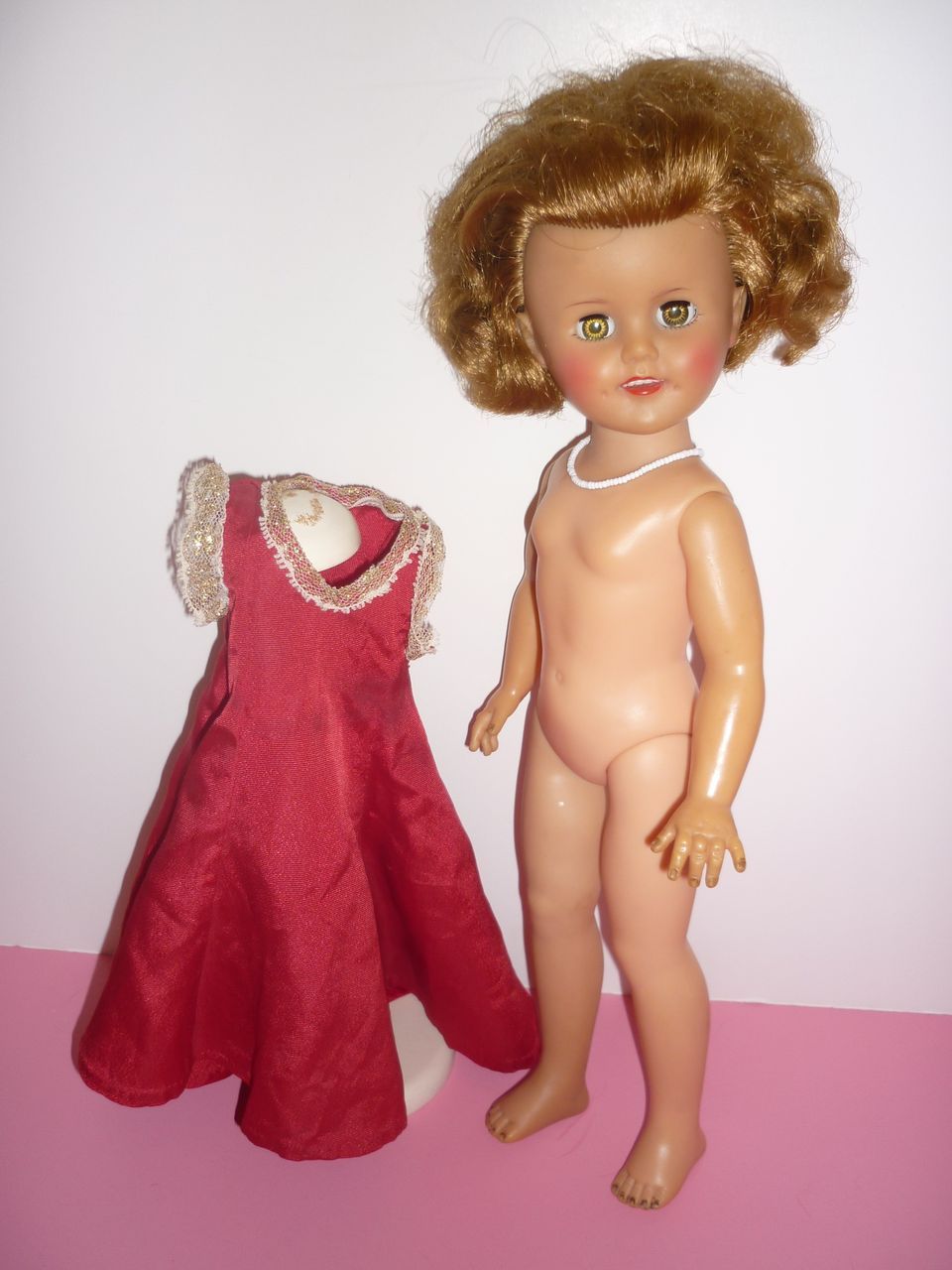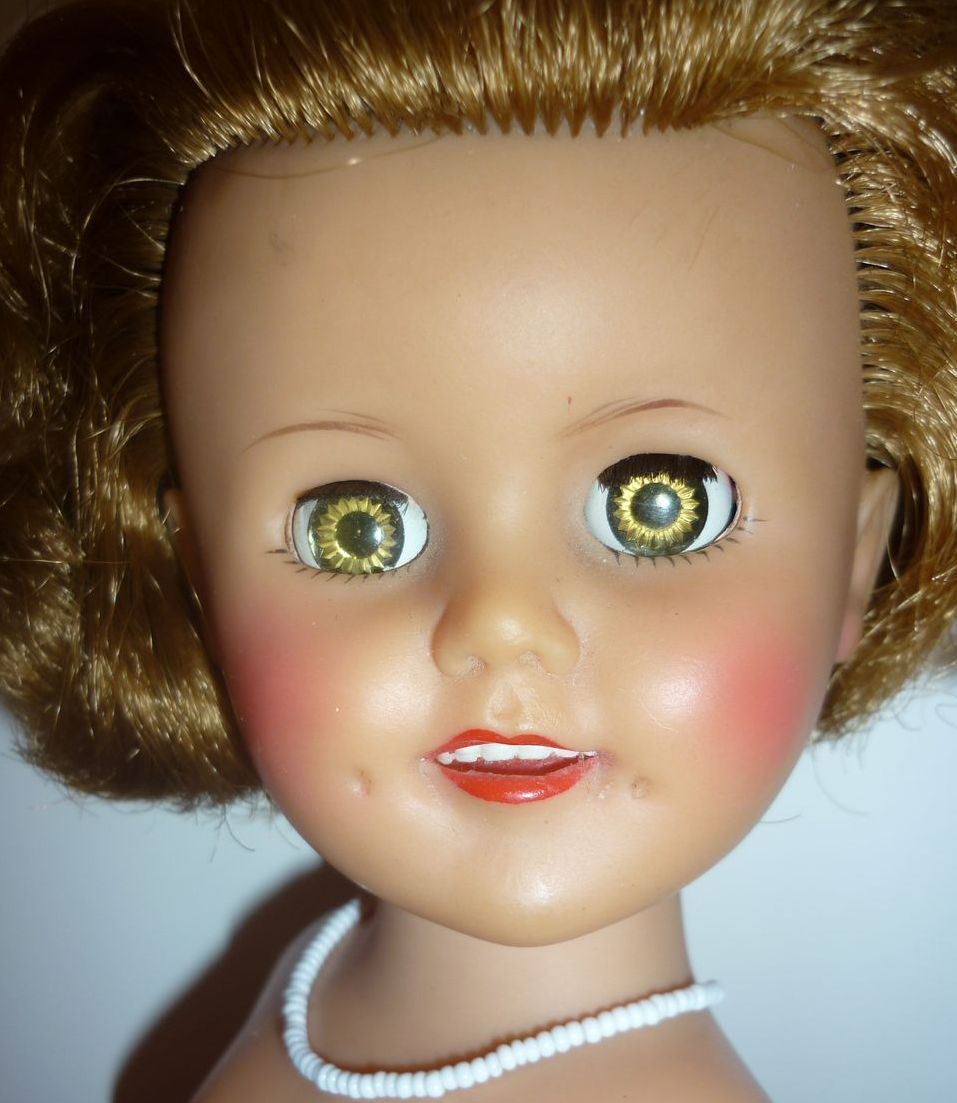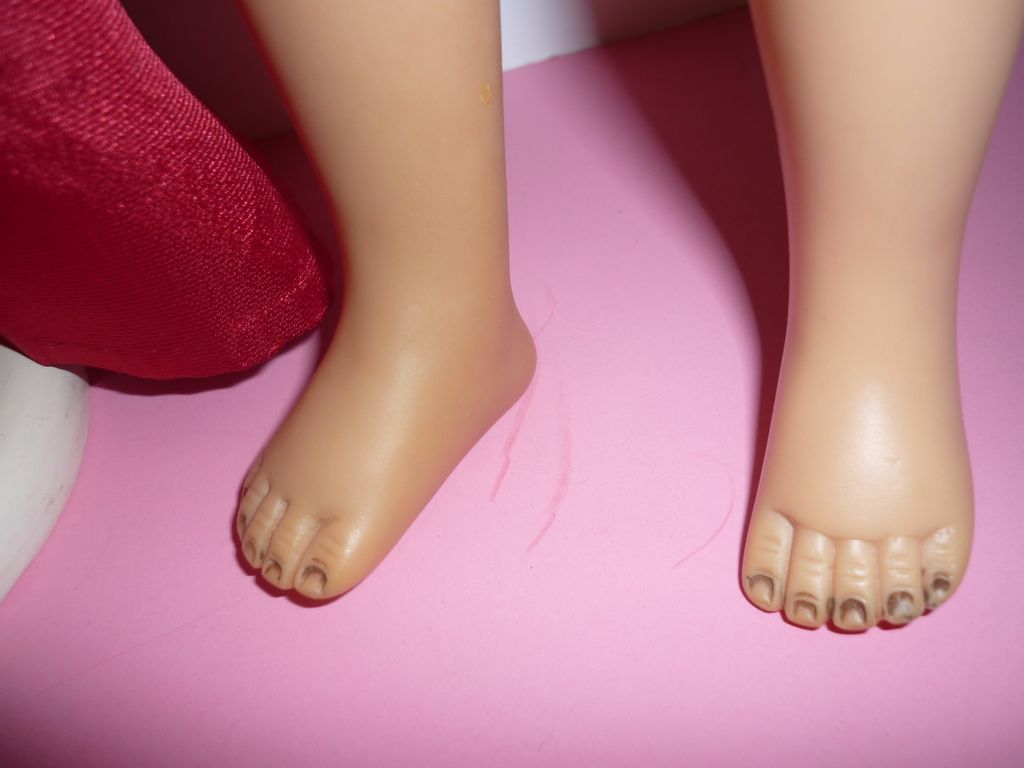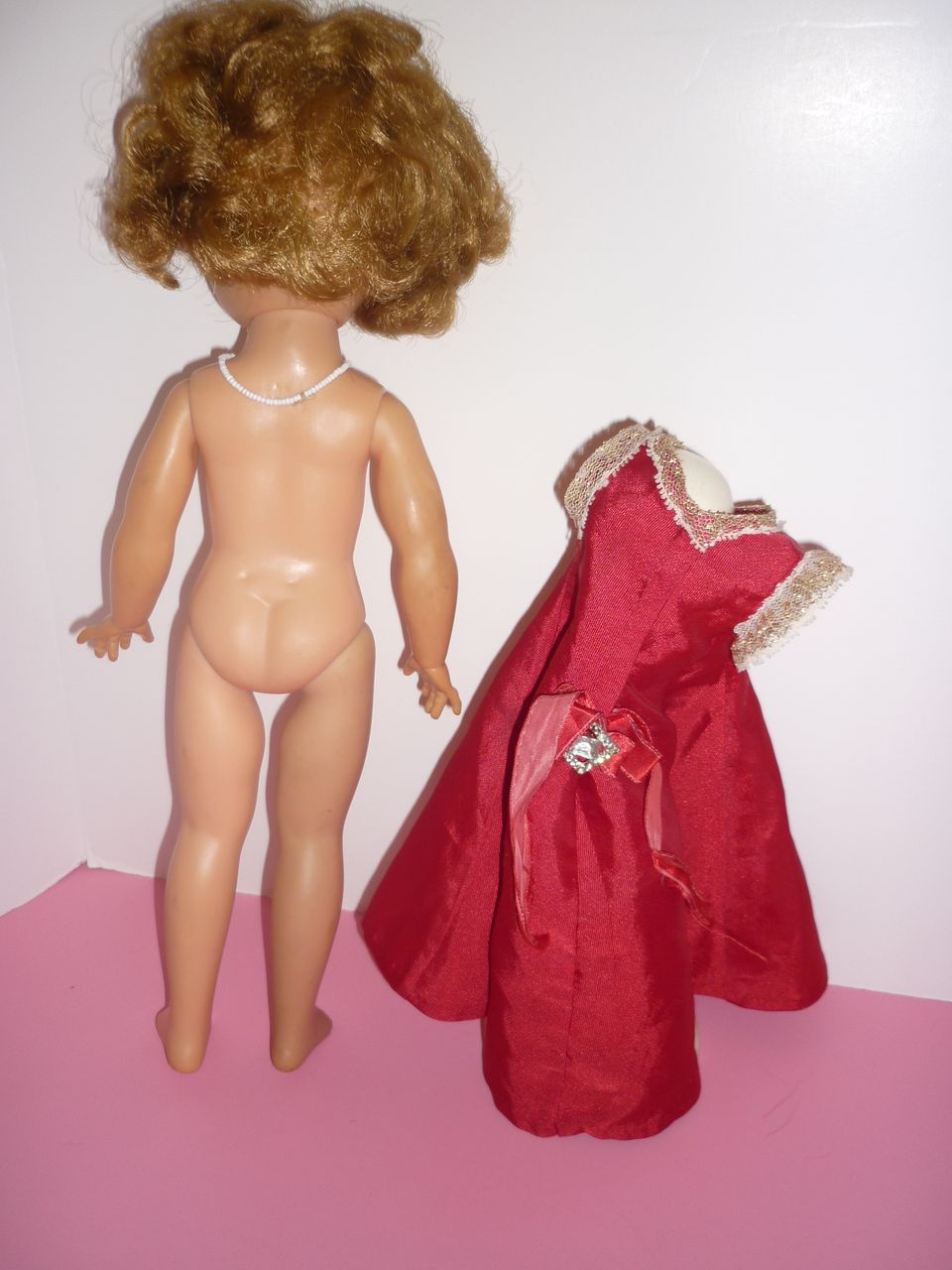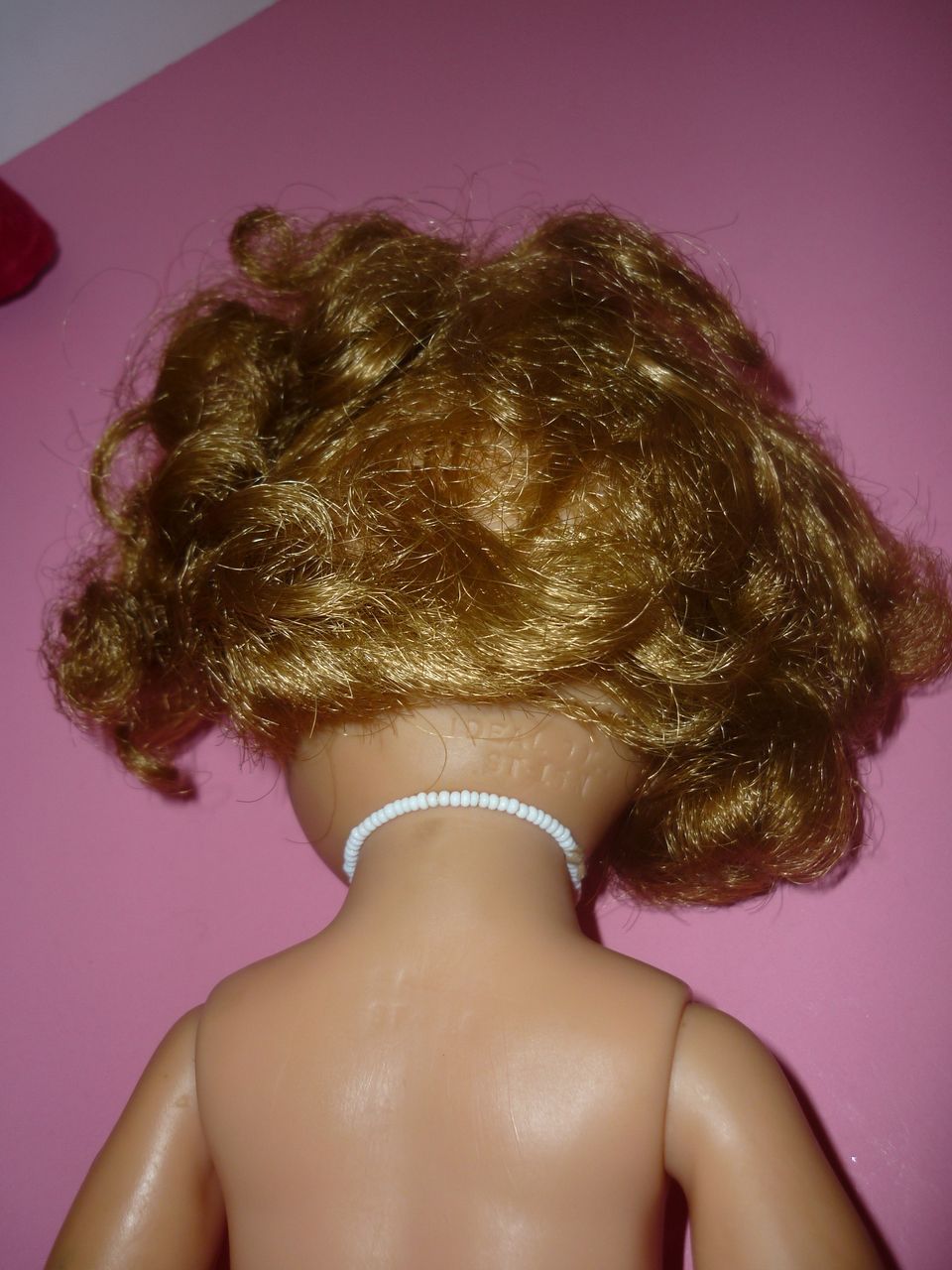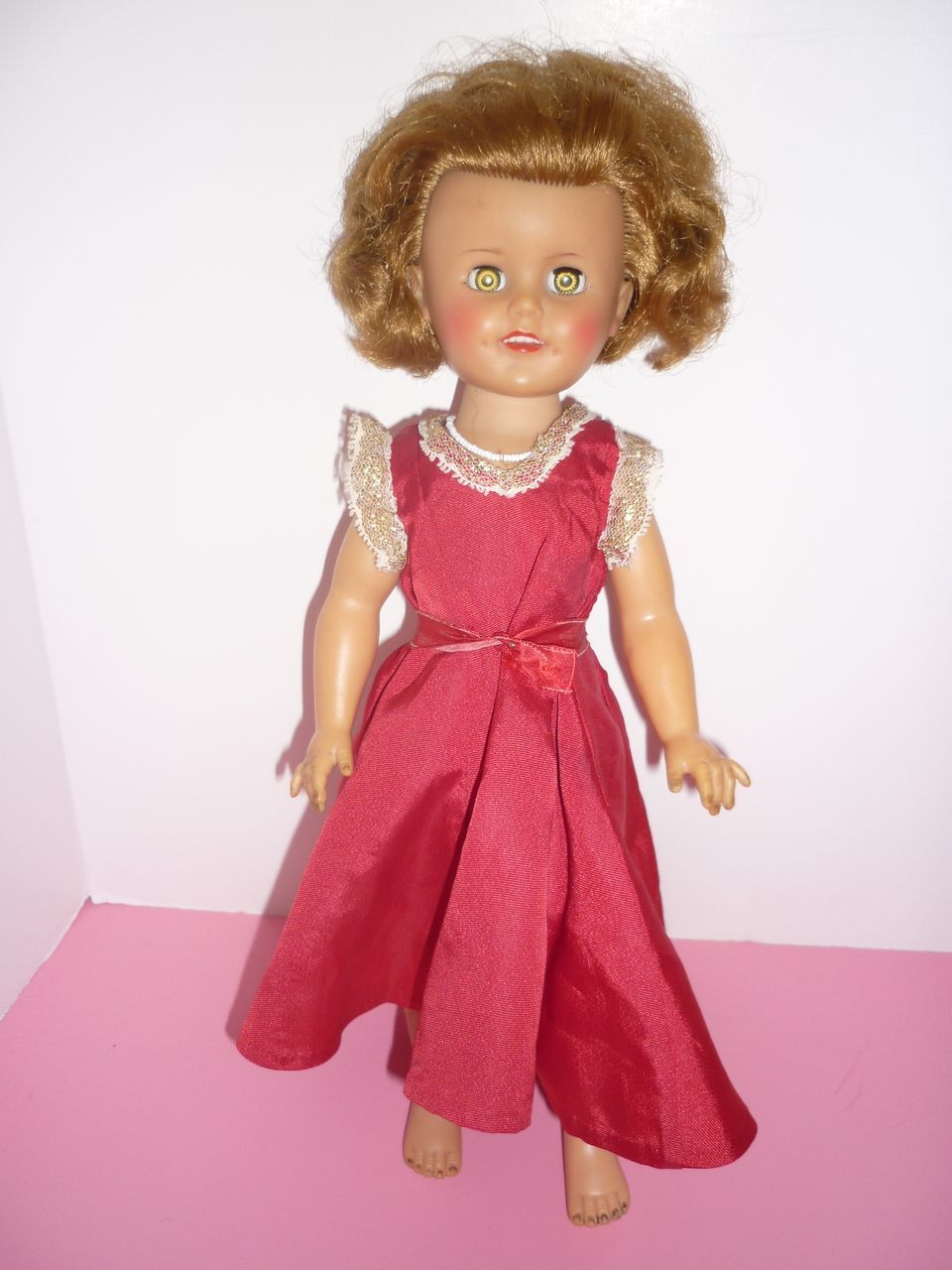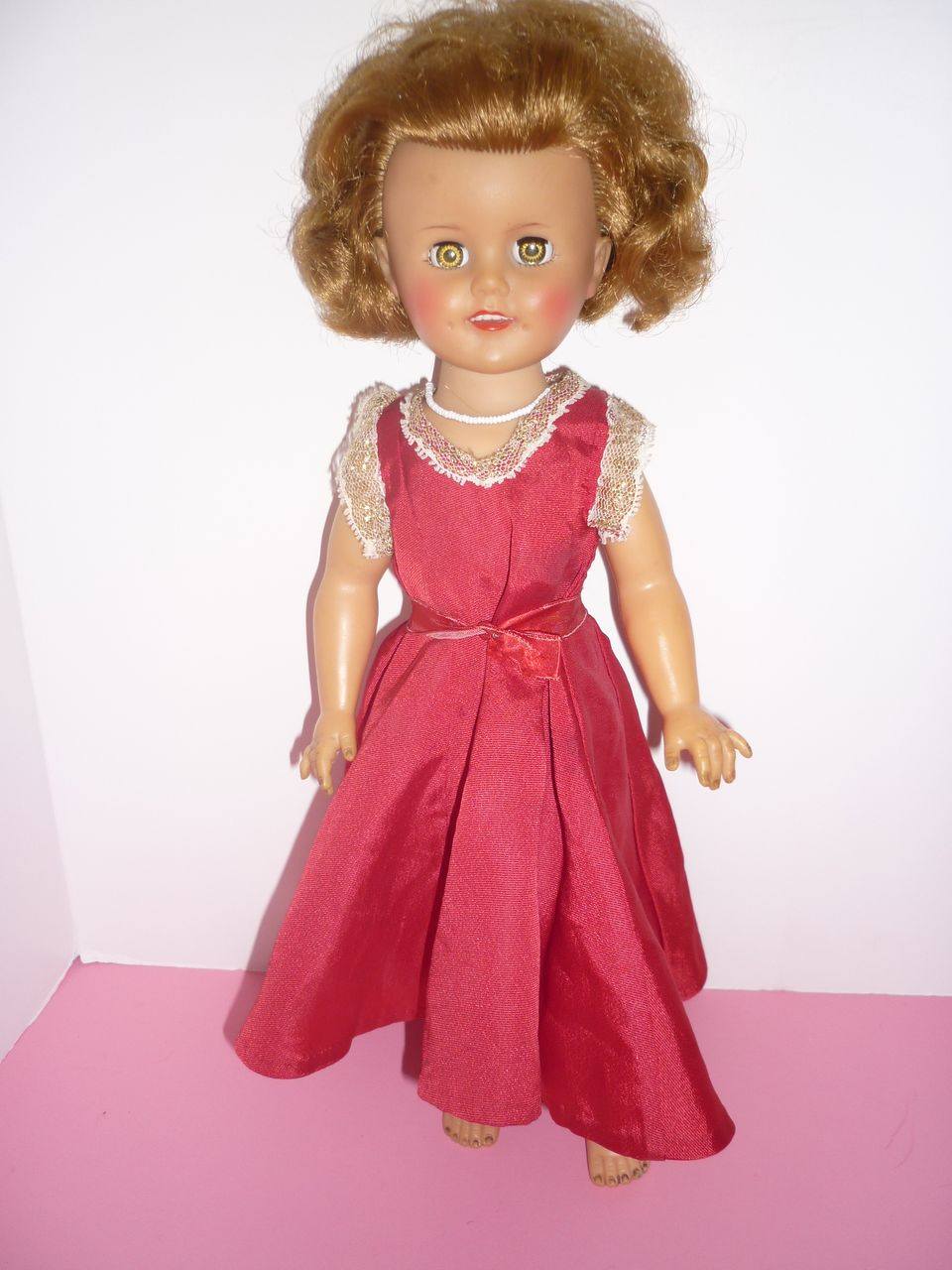 This 15" Ideal Shirley Temple doll is a sweet example. She has been gently played with. Her hair has original curl, may have a trim at the back. Shirley is wearing a vintage red dress. This party frock has a "blingy" button at the back that is missing the centre stone. This dress needs a repair to the ribbon at her waist. It has been with her from the 1950's and is the only remaining piece of her wardrobe. She is wearing a white beaded necklace that is tied on and is most suitable for her. The back of her head is marked Ideal Dolls ST-15. Shirley has some dark marks on her finger nails and toe nails. She is still a lovely doll, requiring some tlc and would be a wonderful little doll to sew a wardrobe for. This Shirley Temple doll would be a great addition to your doll collection...please have a browse through my store for more dolls and unique collectible items...I am Doll-lighted to Meet You
Item ID: c-shirley

Sale starts Sat Dec 14 8:00 AM, ends Sat Dec 14 4:00 PM Pacific Time. This item will be 50% off the price above during the Sale!
Add to Wish List
4 other shoppers have this item in their Cart or Wish List. Don't miss out!

Nanaimo, BC, Canada
Dolls, from bisque to Barbie & other treasures. Quality items, realistically priced!
Exclusive Ruby Lane Member since 2011
DECEMBER Santa $ale-Buy 2 Barbie & Friend's, Clothing items-Get the 3rd item for 50% off ~ Thanks For Shopping Buy!
| | |
| --- | --- |
| Shipping/Handling: | To Be Determined |
| Insurance: | To Be Determined |
Price for shipping to USA change location
---
---
More from Doll-lighted to Meet You