Czech Bellova Glass Fixture
2 available priced each. Bellova was a line of glass shades and globes produced in Czechoslavakia in the 1920s and 1930s for the US company H.G. McFaddin & Co., more well known for the "Emerlite" line of fixtures and table lamps. These two matching shades are in excellent condition with no noticeable chips or cracks and with some very minor paint loss to the lines around the shade, no noticeable paint loss to the flowers or background. Wonderful bright colors in the flowers and leaves while a subtle mosaic background of tan flowers adds to the depth of the design. Shown on new fitters painted to match each other as well as the large ceiling fixture which is shown together with these in the last image. Height: 12 1/2 inches. Can be converted to chain drop if longer length is needed, with a small service charge. Width: 7 inches
Item ID: CEI20120729002RL
Czech Bellova Glass Fixture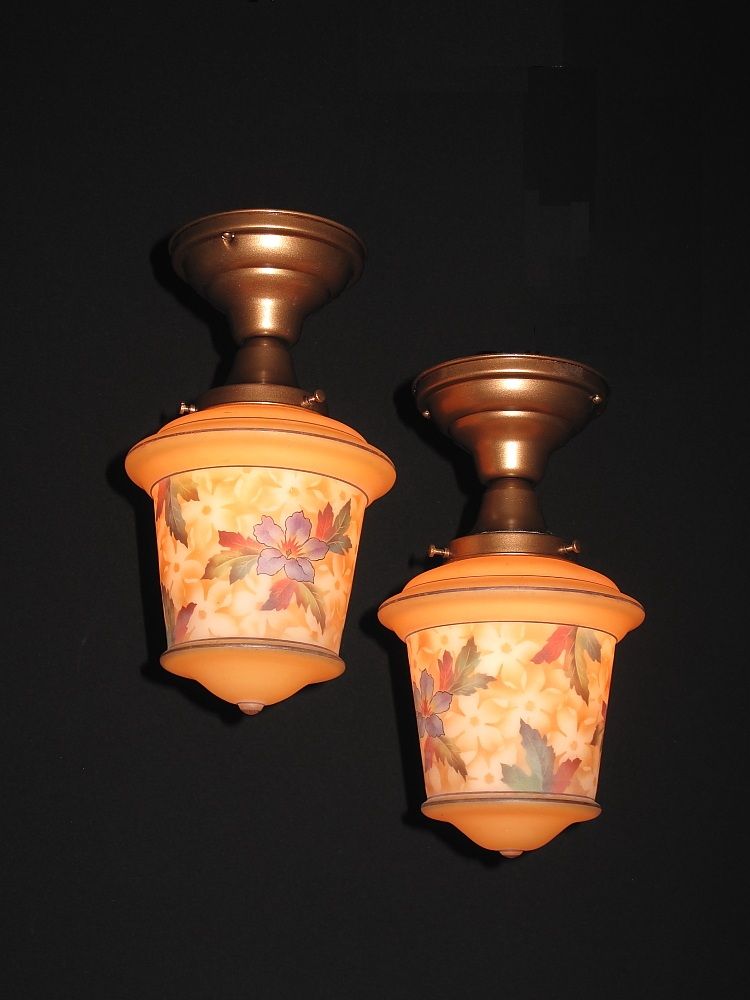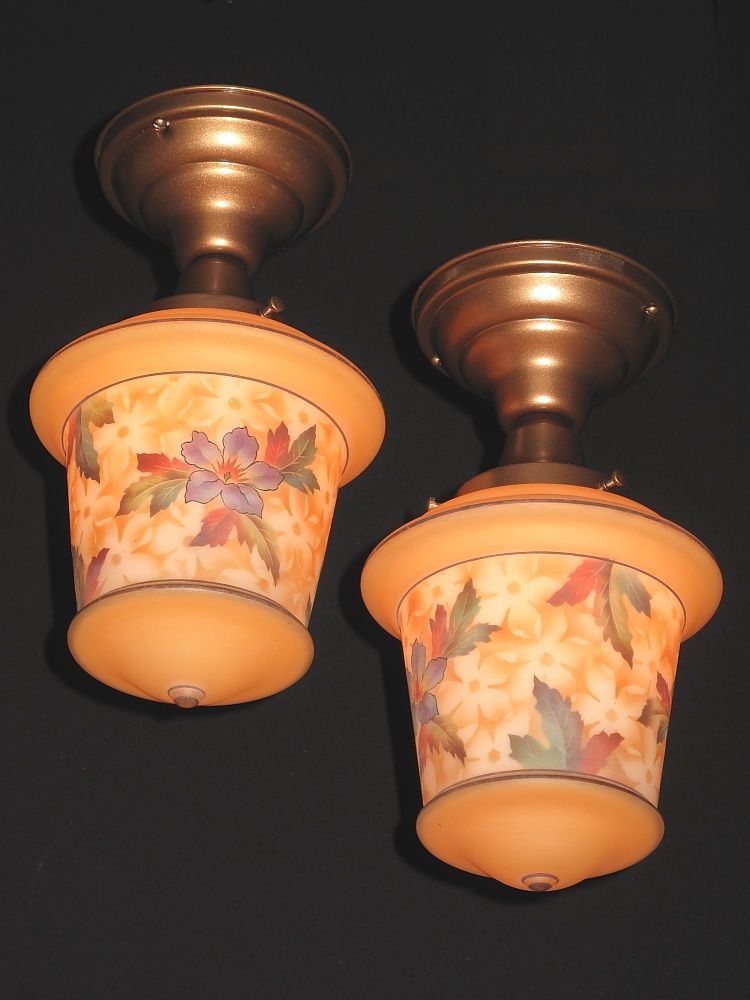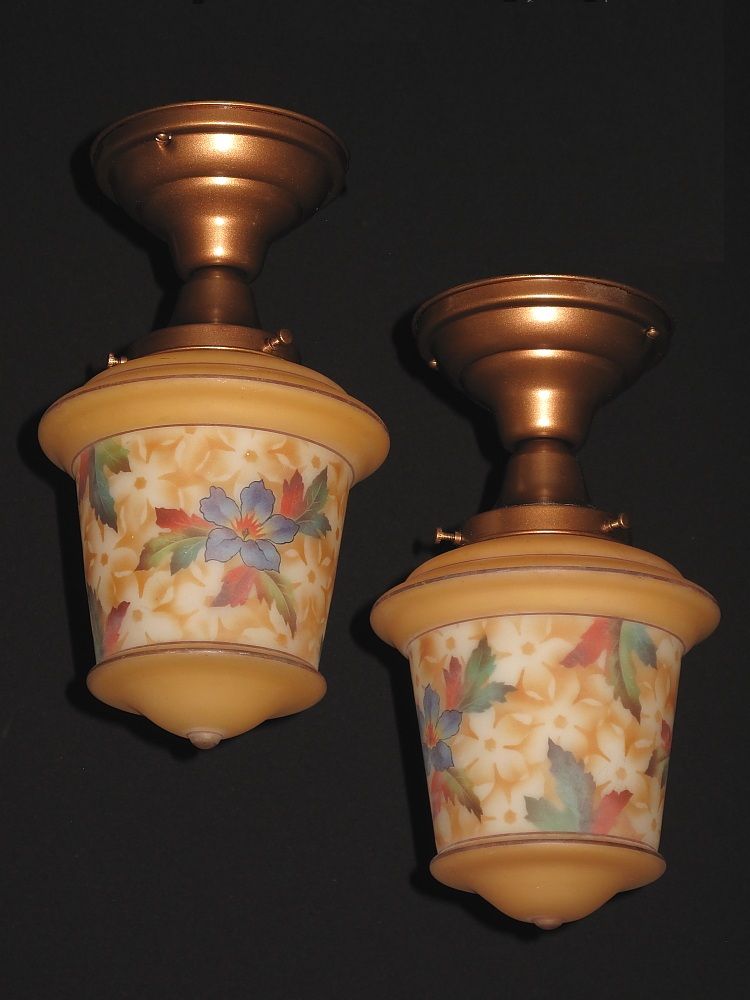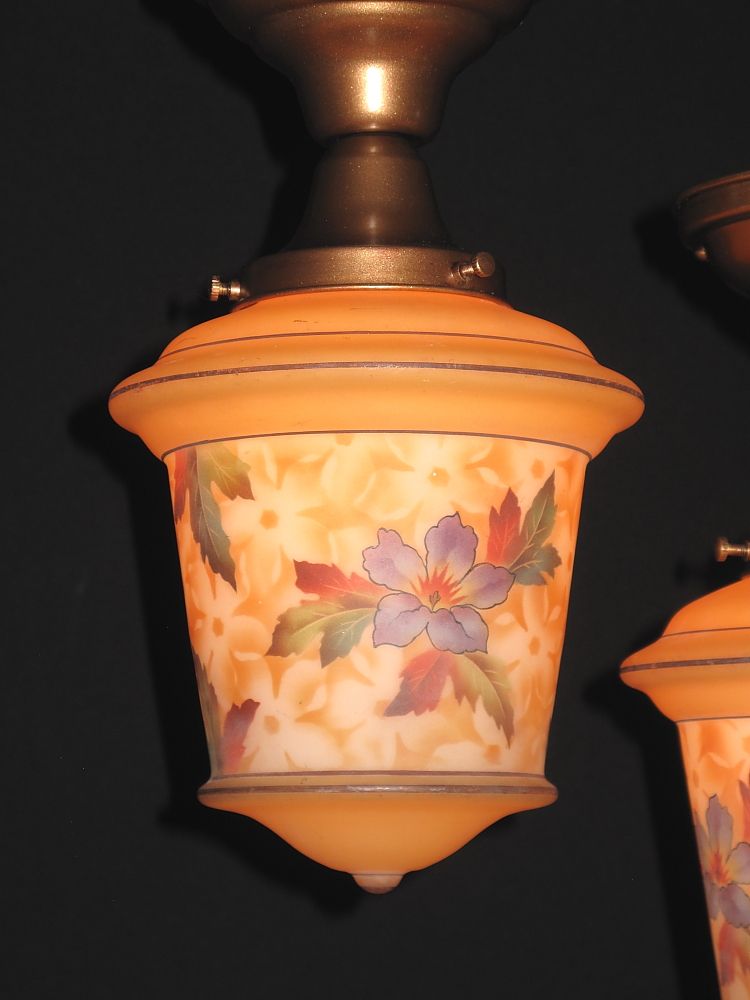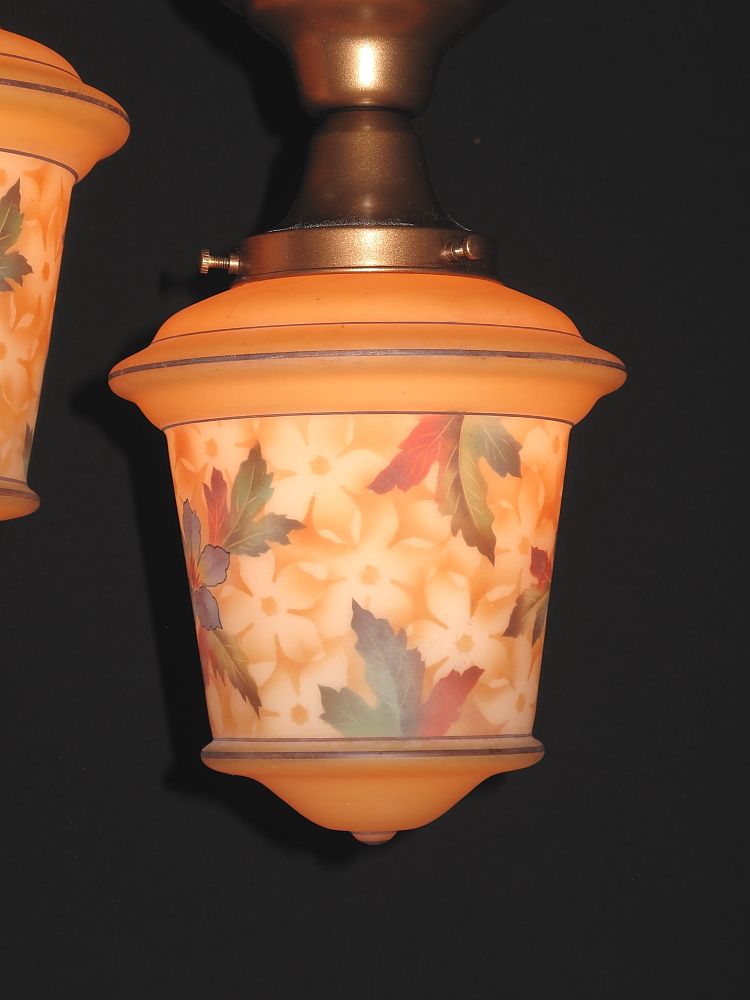 2 available priced each. Bellova was a line of glass shades and globes produced in Czechoslavakia in the 1920s and 1930s for the US company H.G. McFaddin & Co., more well known for the "Emerlite" line of fixtures and table lamps. These two matching shades are in excellent condition with no noticeable chips or cracks and with some very minor paint loss to the lines around the shade, no noticeable paint loss to the flowers or background. Wonderful bright colors in the flowers and leaves while a subtle mosaic background of tan flowers adds to the depth of the design. Shown on new fitters painted to match each other as well as the large ceiling fixture which is shown together with these in the last image. Height: 12 1/2 inches. Can be converted to chain drop if longer length is needed, with a small service charge. Width: 7 inches
Item ID: CEI20120729002RL
If you were the pending buyer of this item, go to My Account to view, track and check payment for this item.
$495
USD
SOLD
Quantity available: 2

Prescott, AZ
Antique Lighting | vintage lighting
Member since 2012
Only restored vintage and antique lighting fixtures. This is our full time business. Call us 6 days a week 1-800-566-9317.
Shipping/Handling

*

:
$19.70 USD
Insurance:
$4.70 USD
Price for shipping to USA change location | more services
*USPS Standard Post
Available shipping to USA:
USPS Standard Post: $19.70
USD
, insurance: $4.70
USD
UPS Ground: $19.70
USD
, insurance: $4.70
USD
---
---
More from Antique & Vintage Lighting