Postcard Embossed with Pink Roses
Featuring an embossed postcard with pink roses showing evidence of a postmark on the front. The back has been used with a stamp and postmark of 1908. Other than the blurred postmark on the front, condition is very good. I would grade this card a B. Note: I have tried to form a grading guide concerning condition. A - Almost perfect B. - Excellent showing very light wear or damage C. -Fine with some edge damage or staining D. - Good but showing some wear or damage E. - Significant damage or wear but with some collecting interest **POSTCARD CAME FROM FAMILY SPARTANBURG SC**
Item ID: PR-0953
---
I answer all emails and offers promptly !
Postcard Embossed with Pink Roses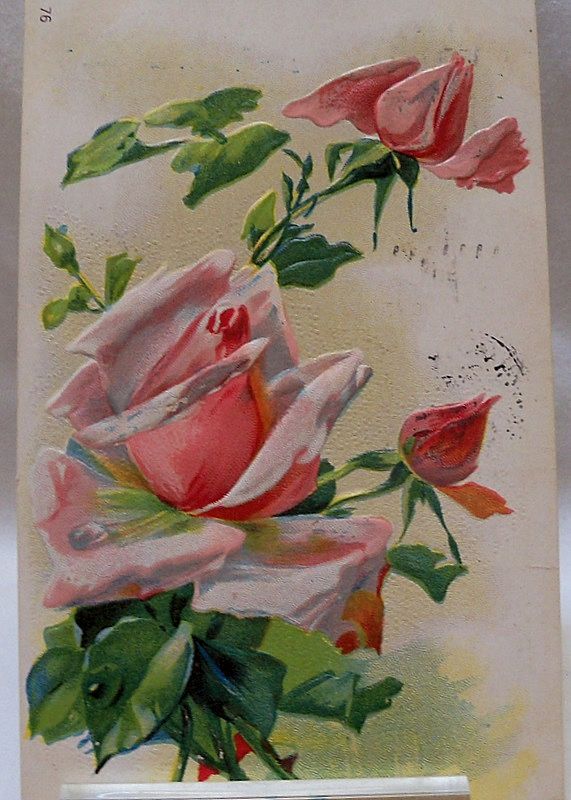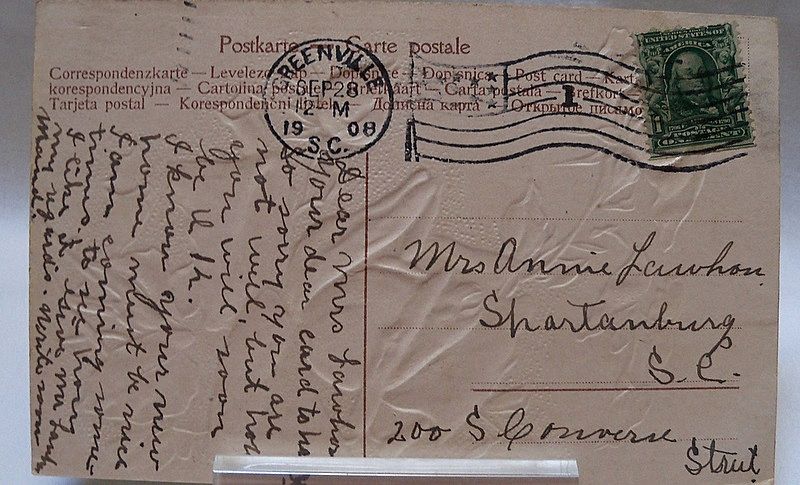 Featuring an embossed postcard with pink roses showing evidence of a postmark on the front. The back has been used with a stamp and postmark of 1908. Other than the blurred postmark on the front, condition is very good. I would grade this card a B. Note: I have tried to form a grading guide concerning condition. A - Almost perfect B. - Excellent showing very light wear or damage C. -Fine with some edge damage or staining D. - Good but showing some wear or damage E. - Significant damage or wear but with some collecting interest **POSTCARD CAME FROM FAMILY SPARTANBURG SC**
Item ID: PR-0953
---
I answer all emails and offers promptly !
Add to Wish List

Bluffton, SC
Victorian Fancies for the 21st century Woman - From Buttons to Writing Tools .
Member since 2010
IF It's Green or a Bit of Green 20% Off Sale. Wait for Invoice Change !!
More from Priscilla's Woman's World