Christmas Postcard Children Playing with Toys
This is a lively Christmas Postcard showing children playing with their toys. One child is riding a hobby horse in a military costume, the other is beating a drum and the little girl is holding her Teddy Bear. All the children are dressed in turn of the century clothing and a Victrola is in the background. The caption on this postcard reads "The Morning After. Unused back with a copyright date of 1908. Light stain showing from improper storage. I would grade this postcard a B. NOTE: I have tried to form a grading guide regarding condition. A. Almost Perfect B. Excellent, showing some wear C. Fine, with some edge damage or staining D. Good, showing wear or damage E. Fair, significant wear or damage but of collecting interest
Item ID: PR-02730
---
Last Day for Holiday shipping is December 18th !
Christmas Postcard Children Playing with Toys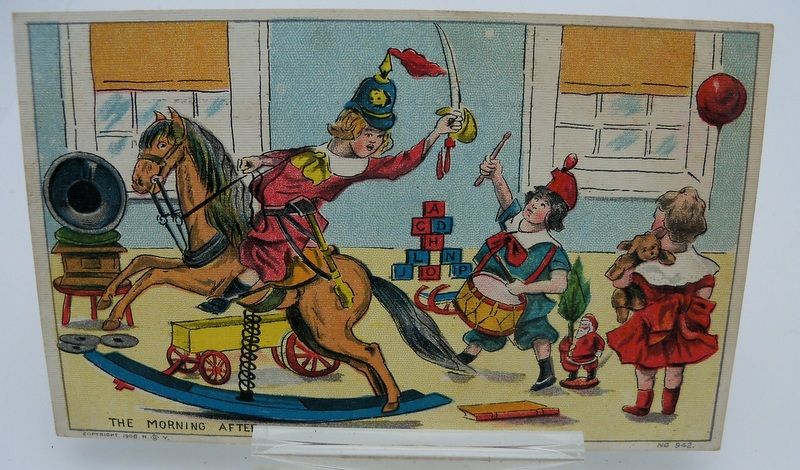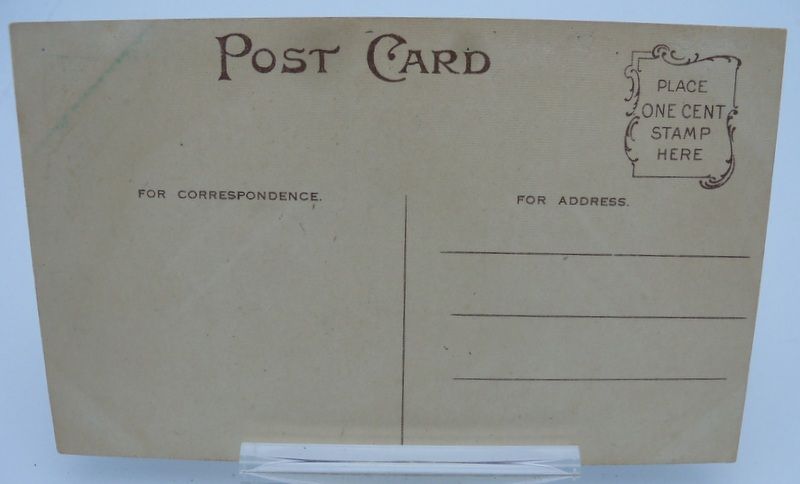 This is a lively Christmas Postcard showing children playing with their toys. One child is riding a hobby horse in a military costume, the other is beating a drum and the little girl is holding her Teddy Bear. All the children are dressed in turn of the century clothing and a Victrola is in the background. The caption on this postcard reads "The Morning After. Unused back with a copyright date of 1908. Light stain showing from improper storage. I would grade this postcard a B. NOTE: I have tried to form a grading guide regarding condition. A. Almost Perfect B. Excellent, showing some wear C. Fine, with some edge damage or staining D. Good, showing wear or damage E. Fair, significant wear or damage but of collecting interest
Item ID: PR-02730
---
Last Day for Holiday shipping is December 18th !
Make Offer
Add to Wish List

Bluffton, SC
Victorian Fancies for the 21st century Woman - From Buttons to Writing Tools .
Member since 2010
December 18th is FREE SHIPPING DAY ! International Shipping 50% Reduced !