Christmas Postcard Children Gathering Near Tree
Presenting a Christmas Postcard depicting children gather near a Christmas Tree. The children are all dressed in white and a doll is hanging from the tree. Used back and a trace of postmark on bottom front of postcard. I would grade this postcard a B. NOTE: I have tried to form a grading guide regarding condition. A. Almost Perfect B. Excellent, showing some wear C. Fine, with some edge damage or staining D. Good, showing wear or damage E. Fair, significant wear or damage but of collecting interest
Item ID: PR-02723
---
I answer all emails and offers promptly !
Christmas Postcard Children Gathering Near Tree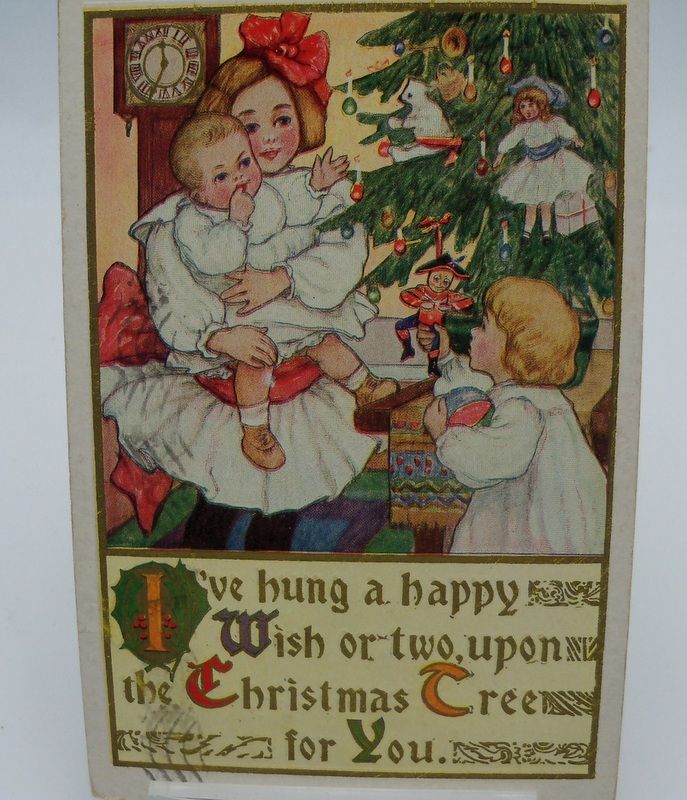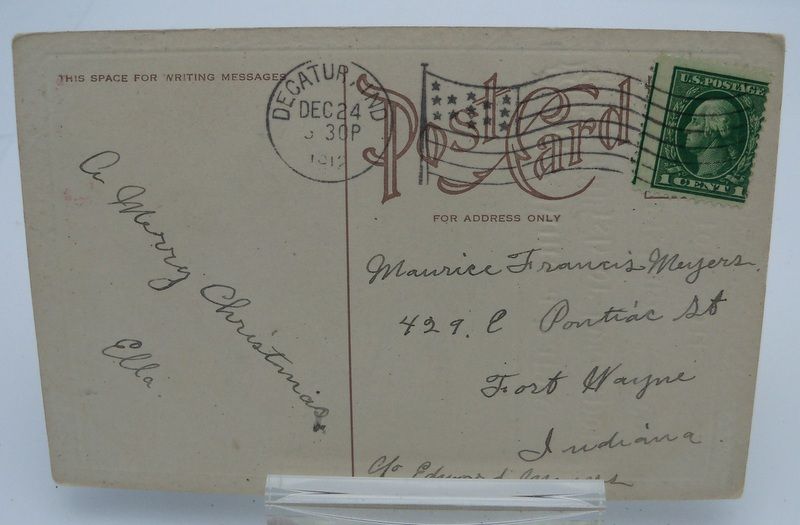 Presenting a Christmas Postcard depicting children gather near a Christmas Tree. The children are all dressed in white and a doll is hanging from the tree. Used back and a trace of postmark on bottom front of postcard. I would grade this postcard a B. NOTE: I have tried to form a grading guide regarding condition. A. Almost Perfect B. Excellent, showing some wear C. Fine, with some edge damage or staining D. Good, showing wear or damage E. Fair, significant wear or damage but of collecting interest
Item ID: PR-02723
---
I answer all emails and offers promptly !
Add to Wish List
3 other shoppers have this item in their Cart or Wish List. Don't miss out!

Bluffton, SC
Victorian Fancies for the 21st century Woman - From Buttons to Writing Tools .
Member since 2010
More from Priscilla's Woman's World