Postcard "Merry Christmas" Children on Staircase
Presenting a sweet postcard with the greeting "Merry Christmas" featuring a group of 4 children on the stairwell peeking to see if Santa Claus has arrived. One child is holding a teddy bear. Unused back with some age staining. I would grade this card a C. NOTE: I have tried to form a grading guide regarding condition A. Almost Perfect B. Excellent, showing some wear C. Fine, with some edge damage or staining D. Good, showing wear or damage E. Fair, significant wear or damage but of collecting interest
Item ID: PR-02448
---
Last Day for Holiday shipping is December 18th !
Postcard "Merry Christmas" Children on Staircase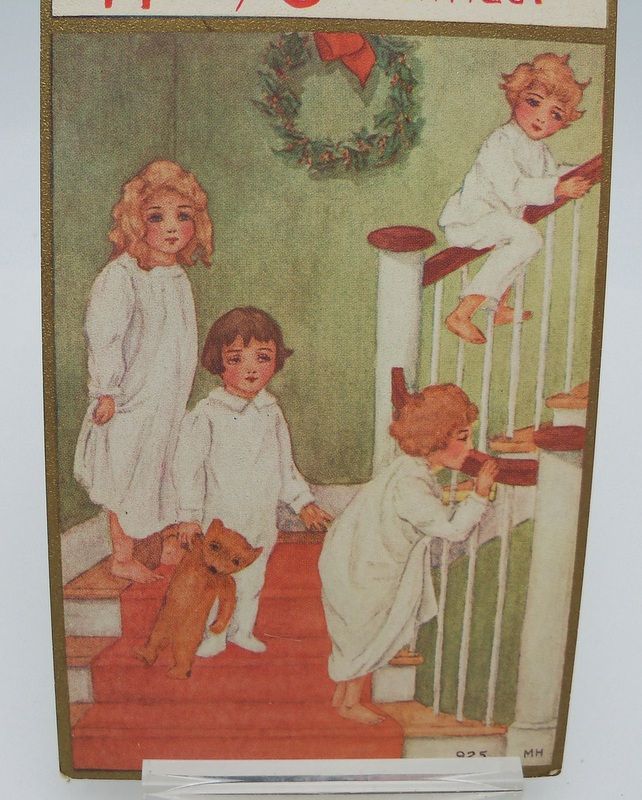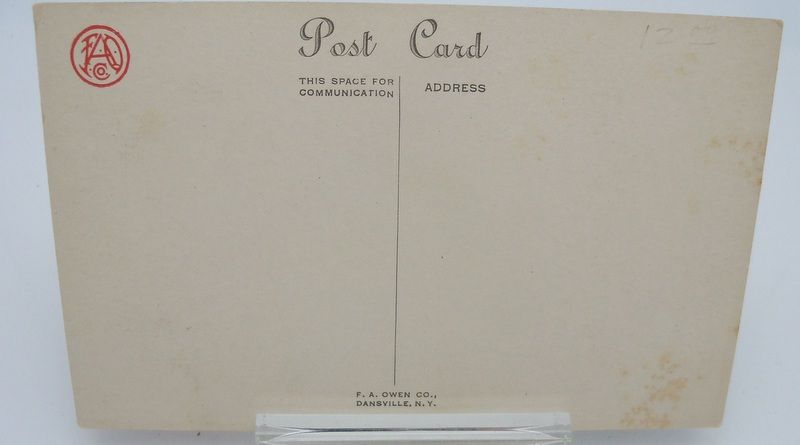 Presenting a sweet postcard with the greeting "Merry Christmas" featuring a group of 4 children on the stairwell peeking to see if Santa Claus has arrived. One child is holding a teddy bear. Unused back with some age staining. I would grade this card a C. NOTE: I have tried to form a grading guide regarding condition A. Almost Perfect B. Excellent, showing some wear C. Fine, with some edge damage or staining D. Good, showing wear or damage E. Fair, significant wear or damage but of collecting interest
Item ID: PR-02448
---
Last Day for Holiday shipping is December 18th !
If you are the pending buyer of this item, go to My Account to view, track and pay for this item.
$16
USD
SALE PENDING
This item is Pending a Sale so cannot be purchased at this time.

Bluffton, SC
Victorian Fancies for the 21st century Woman - From Buttons to Writing Tools .
Member since 2010
The countdown is on ! Last date for Christmas shipping December 18th !