Postcard Nagging Wife Pulling Her Husband's Ear
A glossy postcard is probably part of a series of nagging wives. This one shows a wife pulling her husband's ear and looks like she is about to give him a punch. Condition of the unused back shows staining from the way the postcard had been displayed. The corners reflect the bend to the card. Because of the staining on the back, would rate this card a C. Note: I have tried to form a grading guide concerning condition. A - Almost perfect B. - Excellent showing very light wear or damage C. -Fine with some edge damage or staining D. - Good but showing some wear or damage E. - Significant damage or wear but with some collecting interest **POSTCARD CAME FROM FAMILY SPARTANBURG SC**
Item ID: PR-01022
---
I answer all emails and offers promptly !
Postcard Nagging Wife Pulling Her Husband's Ear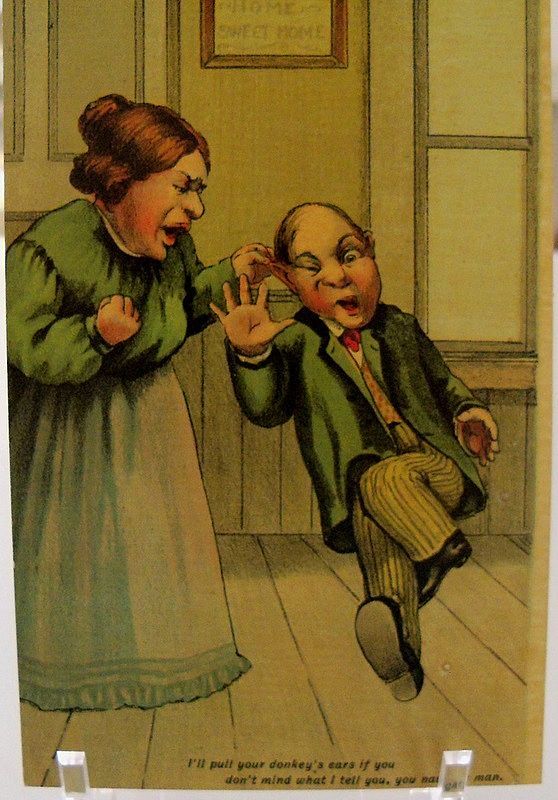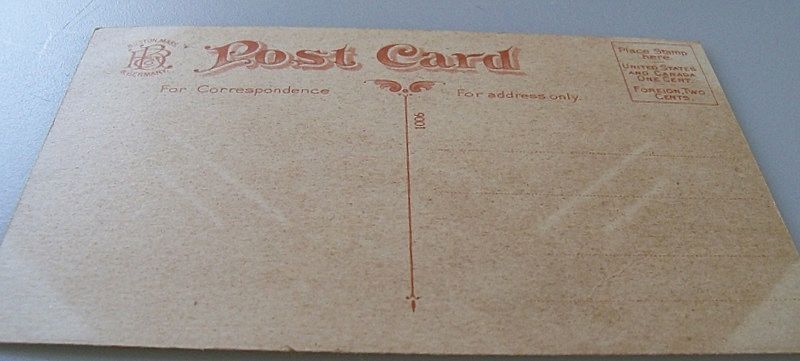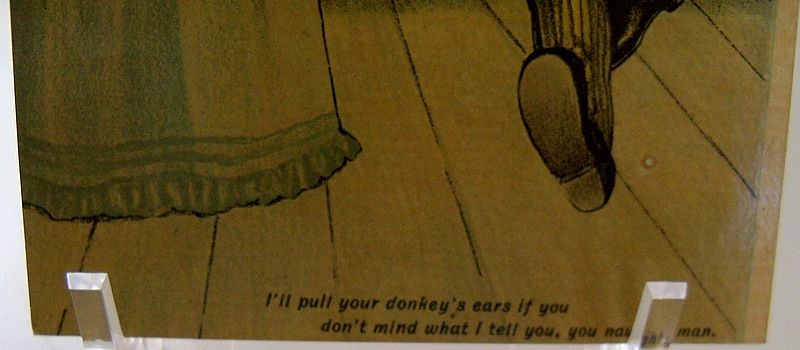 A glossy postcard is probably part of a series of nagging wives. This one shows a wife pulling her husband's ear and looks like she is about to give him a punch. Condition of the unused back shows staining from the way the postcard had been displayed. The corners reflect the bend to the card. Because of the staining on the back, would rate this card a C. Note: I have tried to form a grading guide concerning condition. A - Almost perfect B. - Excellent showing very light wear or damage C. -Fine with some edge damage or staining D. - Good but showing some wear or damage E. - Significant damage or wear but with some collecting interest **POSTCARD CAME FROM FAMILY SPARTANBURG SC**
Item ID: PR-01022
---
I answer all emails and offers promptly !
Add to Wish List

Bluffton, SC
Victorian Fancies for the 21st century Woman - From Buttons to Writing Tools .
Member since 2010
More from Priscilla's Woman's World