C:1890 Pair large Bohemian Moser ocean-themed crackle glass vases
A pair of beautiful crackle-glass vases, made by Bohemian master, Ludwig Moser, around 1890. The vases are decorated with superb enameling of ocean-themed motif. Each vase is 11 3/4 inches (30 cm) tall and 5 inches (12,5 cm) wide at its widest. One vase is in excellent condition; the other has a 2-inch line (the line cannot be felt with fingertips from either the inside or outside) at its rim that could either have occurred in production (lines sometimes do develop when a hot glass object is dipped in cold water to give it the crackle effect) or have occurred later (see picture). The vases have the numbers, '4' on their bottoms. Though unsigned, these are guaranteed to have been made by Moser. Such crackle-glass, ocean-themed vases are shown in Plate 106, page 77, in Baldwin & Carno's book, 'Moser - Artistry in Glass 1857-1938' (shown in last picture here for your convenience)
Item ID: BG-112
C:1890 Pair large Bohemian Moser ocean-themed crackle glass vases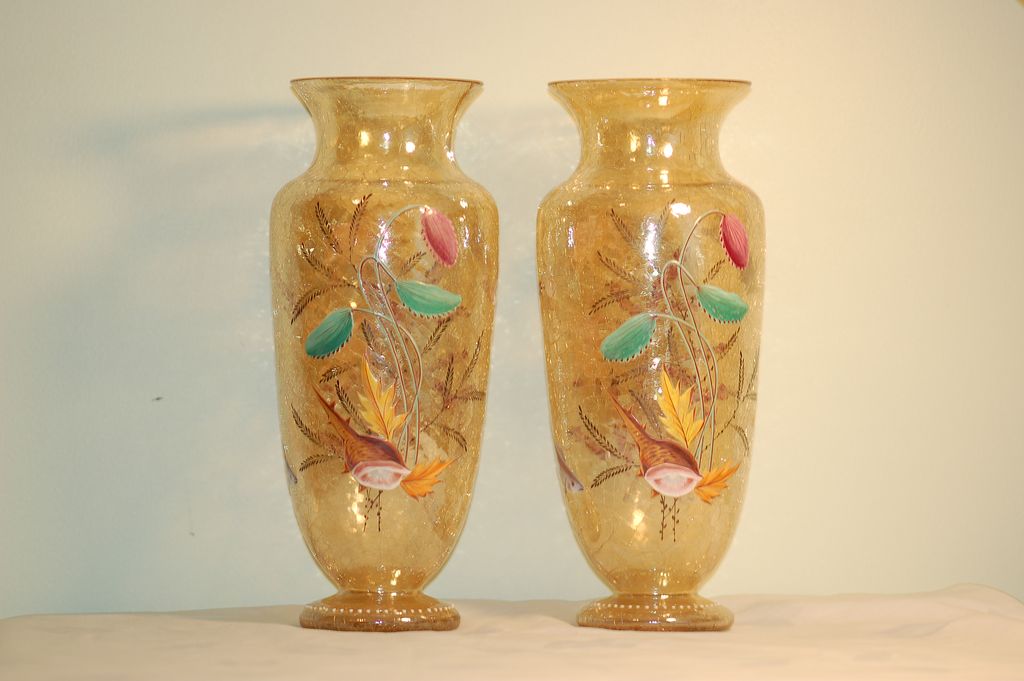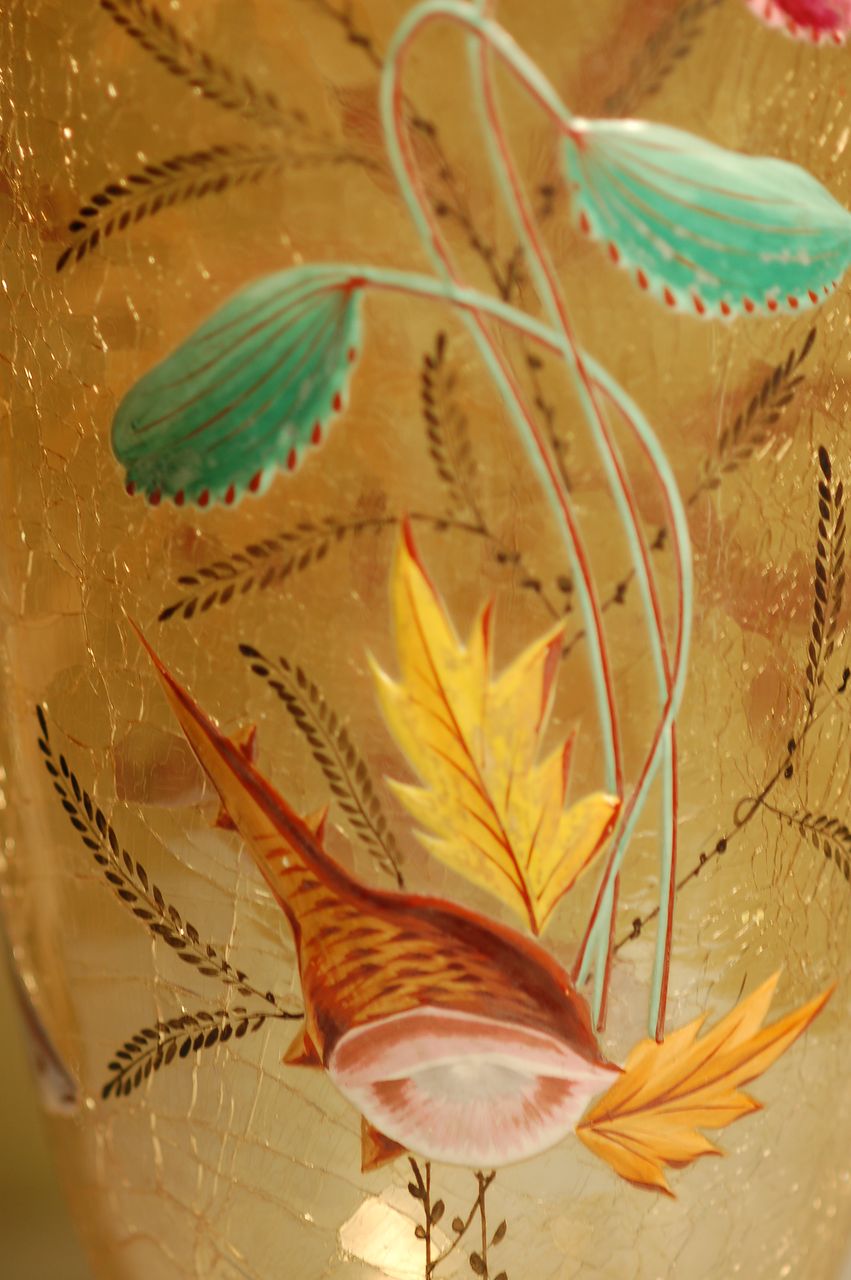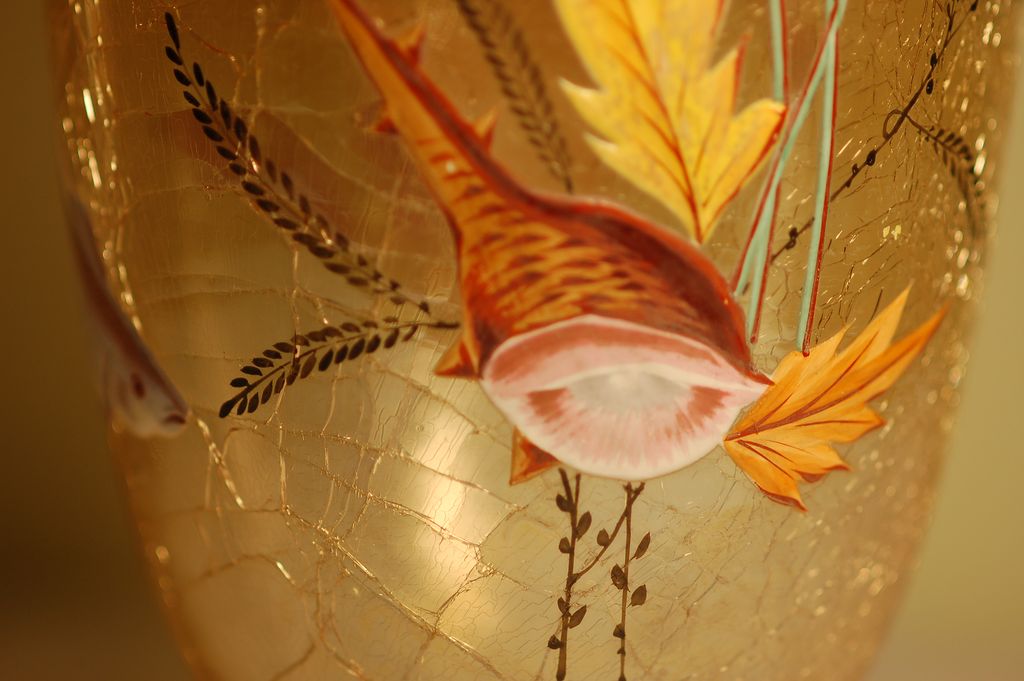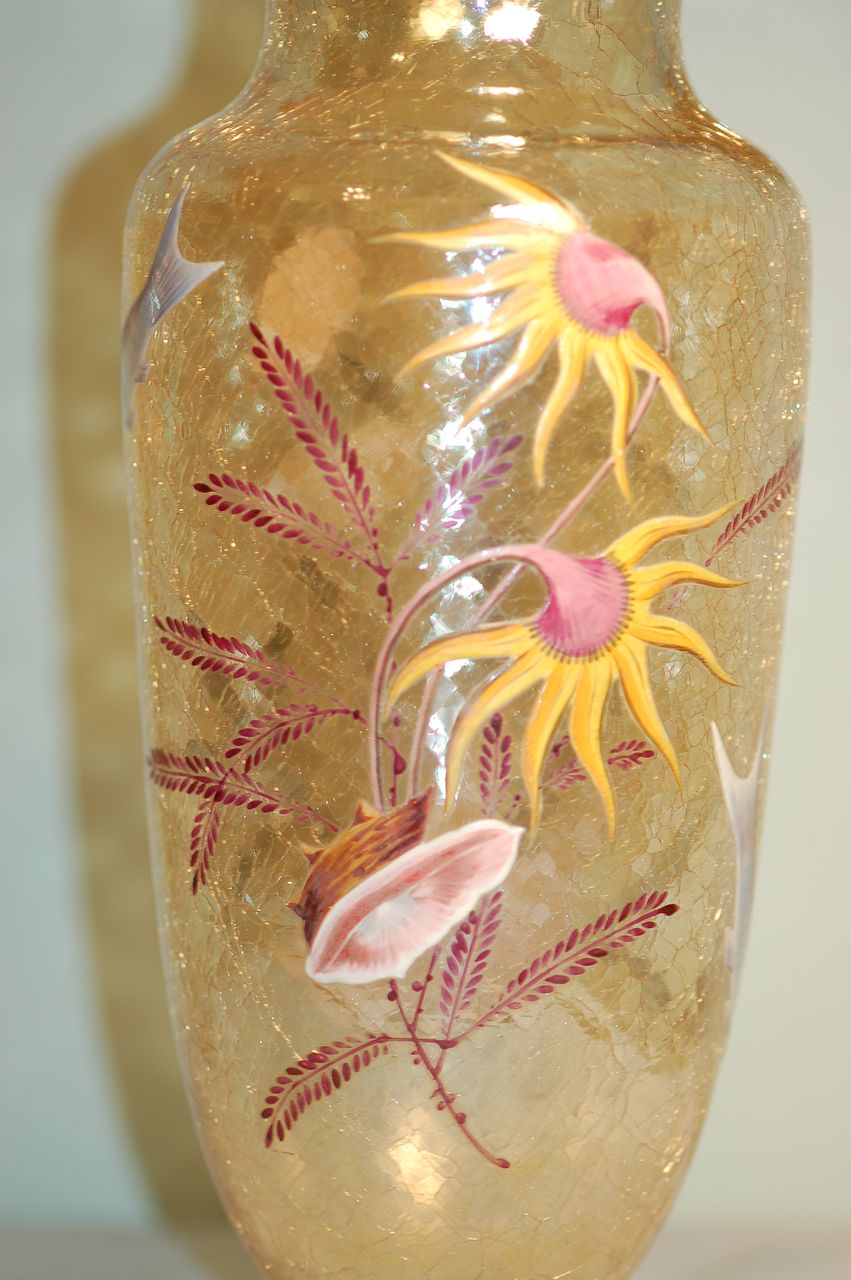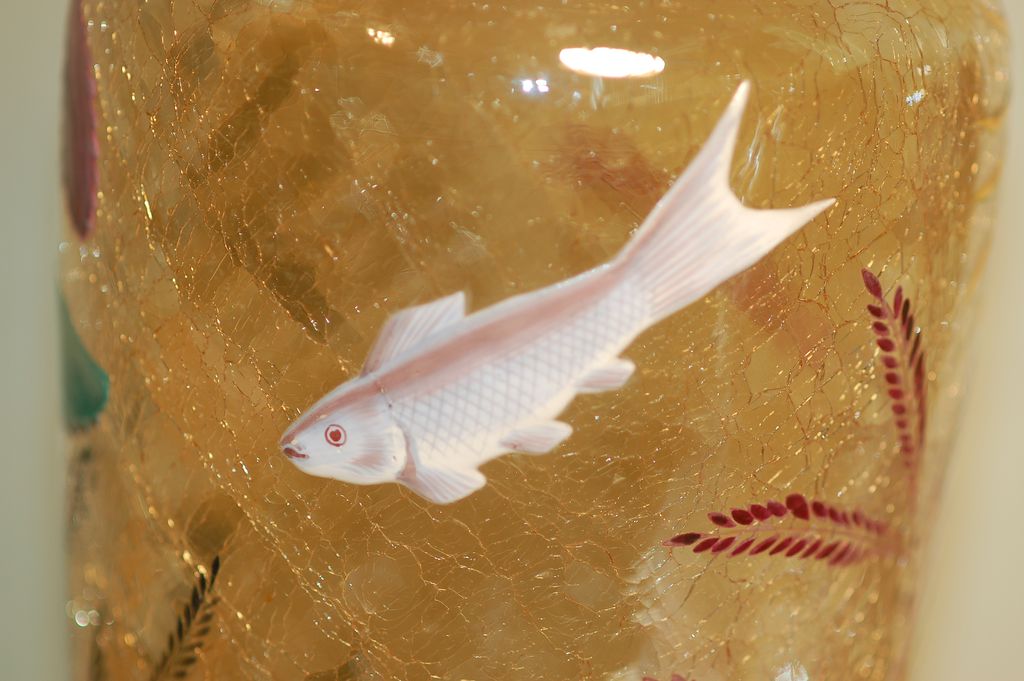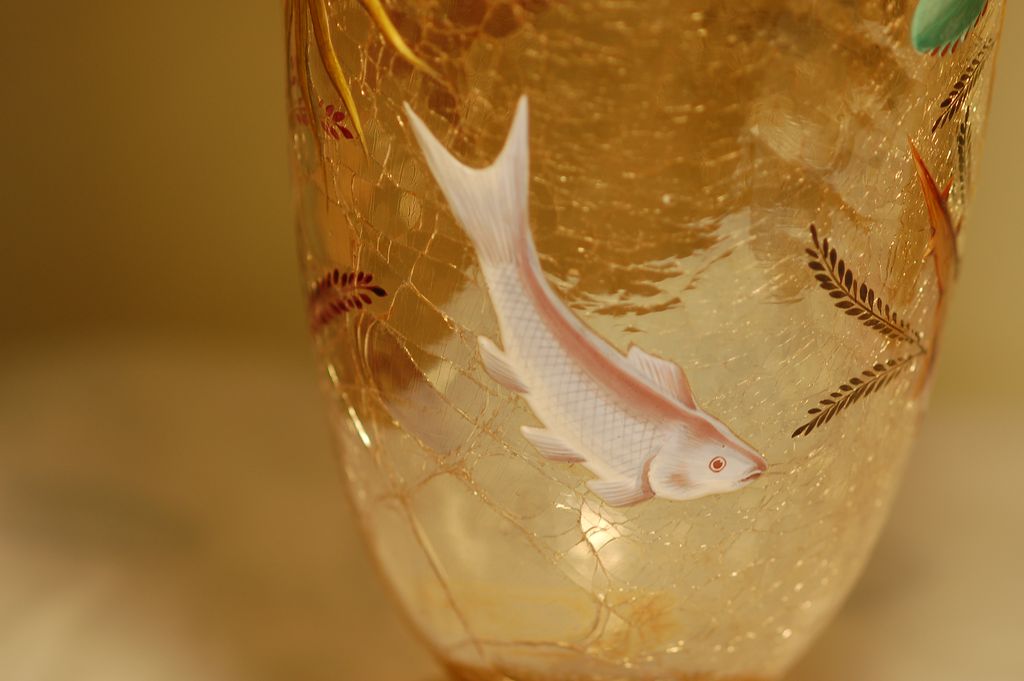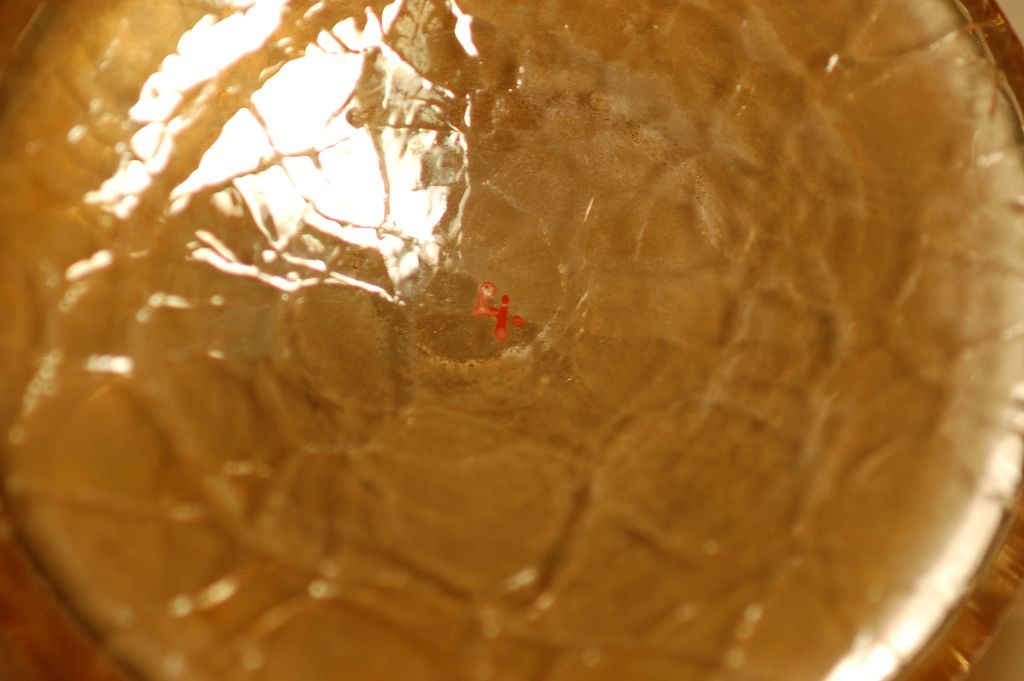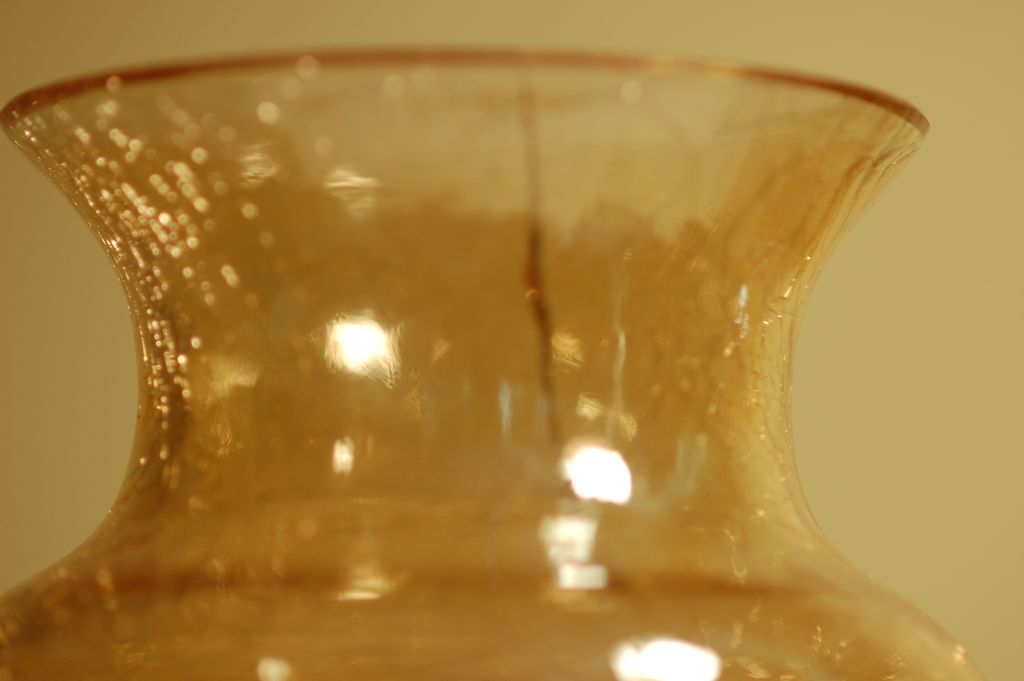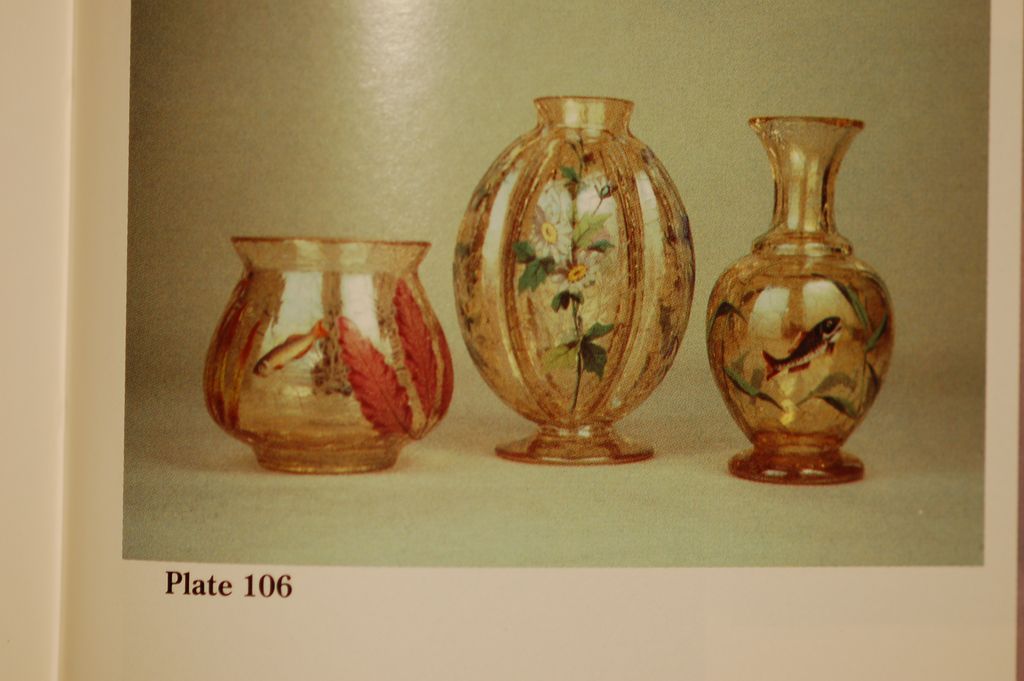 A pair of beautiful crackle-glass vases, made by Bohemian master, Ludwig Moser, around 1890. The vases are decorated with superb enameling of ocean-themed motif. Each vase is 11 3/4 inches (30 cm) tall and 5 inches (12,5 cm) wide at its widest. One vase is in excellent condition; the other has a 2-inch line (the line cannot be felt with fingertips from either the inside or outside) at its rim that could either have occurred in production (lines sometimes do develop when a hot glass object is dipped in cold water to give it the crackle effect) or have occurred later (see picture). The vases have the numbers, '4' on their bottoms. Though unsigned, these are guaranteed to have been made by Moser. Such crackle-glass, ocean-themed vases are shown in Plate 106, page 77, in Baldwin & Carno's book, 'Moser - Artistry in Glass 1857-1938' (shown in last picture here for your convenience)
Item ID: BG-112
Make Offer
Add to Wish List
Another shopper has this item in their Cart or Wish List. Don't miss out!
Southern, MN
Rare and antique art glass, art pottery, clocks, etc, sold at reasonable prices
Member since 2010
Lunash Art Glass and Antiques offers quality, rare antiques, specially art glass objects, at reasonable and fair prices.
More from Lunash Art Glass And Antiques