Victorian Whitby Genuine Black Jet Carved & Graduated Links Mourning Jewelry Bracelet
This Victorian beauty is a small size that will stretch over your hand but would suit someone small boned in the wrist. I have restrung the links with new black elastic in the style that was used originally. As this is an antique piece you should look carefully at the pictures. There is normally wear and tear of over 100 years!!! The real jet will last another 100 years or more as an heirloom. The front 3 links are facetted giving a extra detail to the design and the largest link measures 1 1/4 over the edge. There's nothing like Whitby jet made in England in the Victorian era as mourning jewelry
Item ID: LC 001551
---
Gender: Female, Age Group: Adult, Color: Black & Cream, Size: Small but stretchy
Victorian Whitby Genuine Black Jet Carved & Graduated Links Mourning Jewelry Bracelet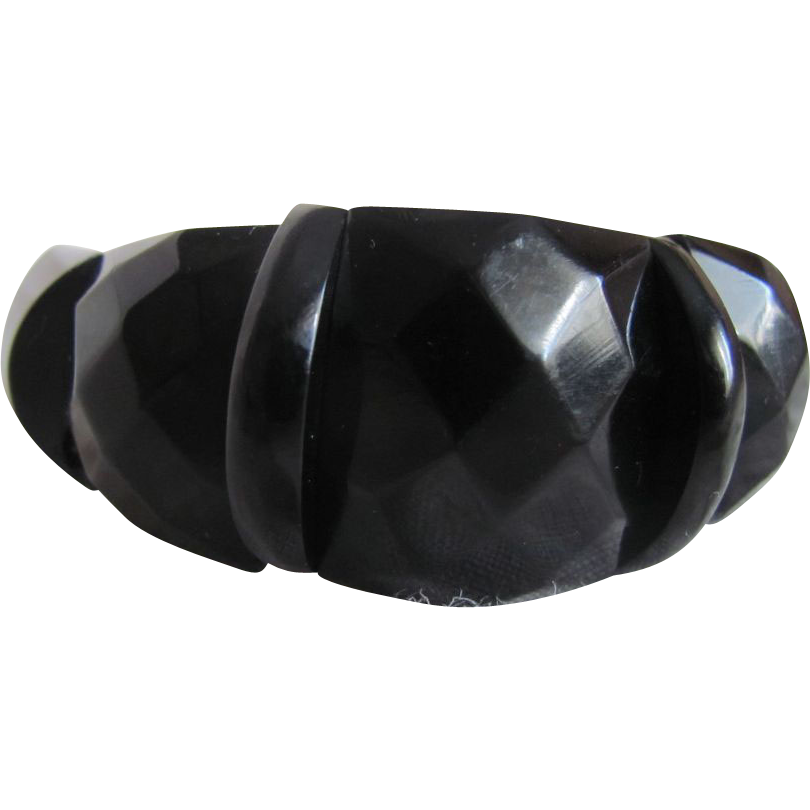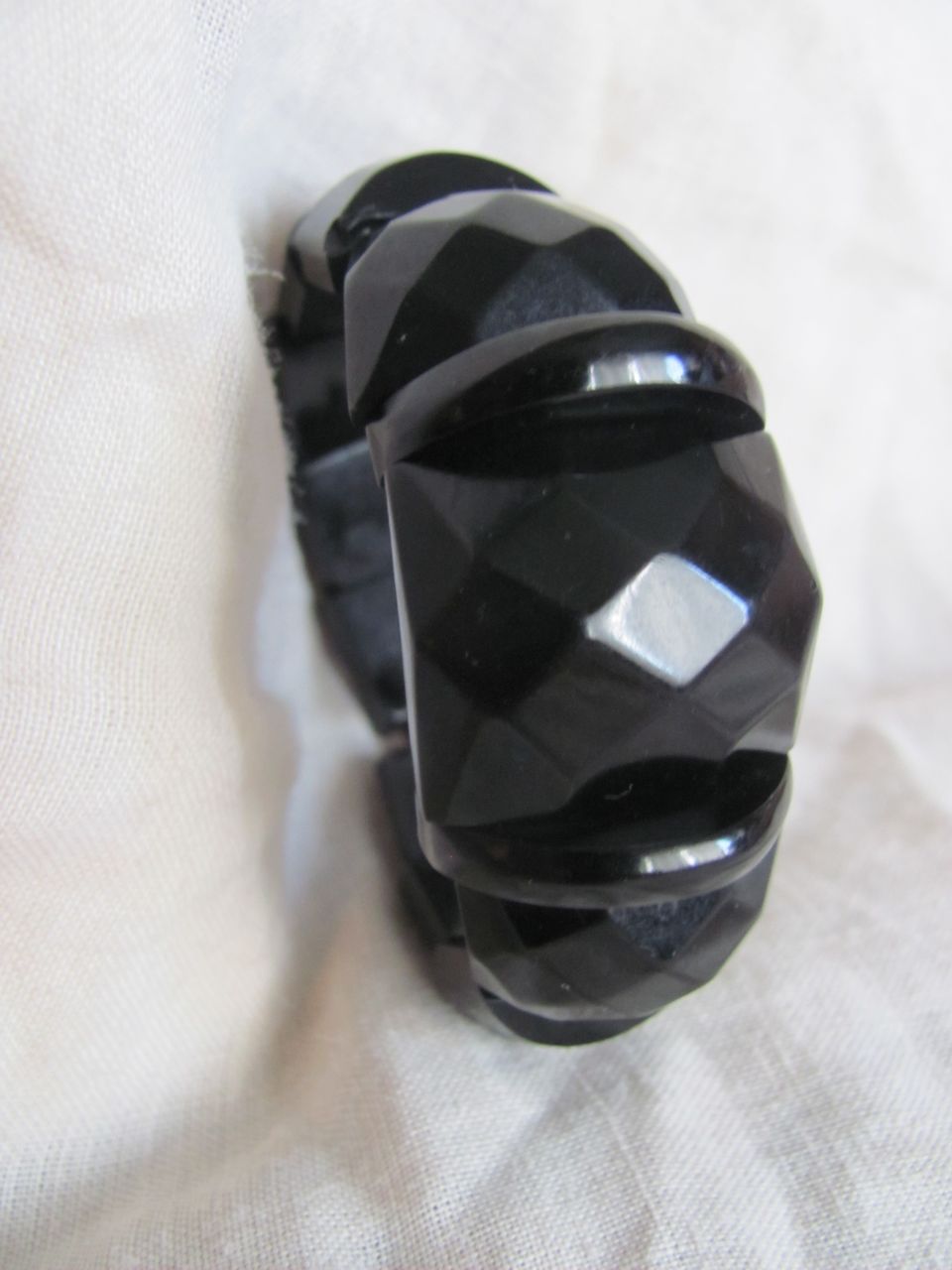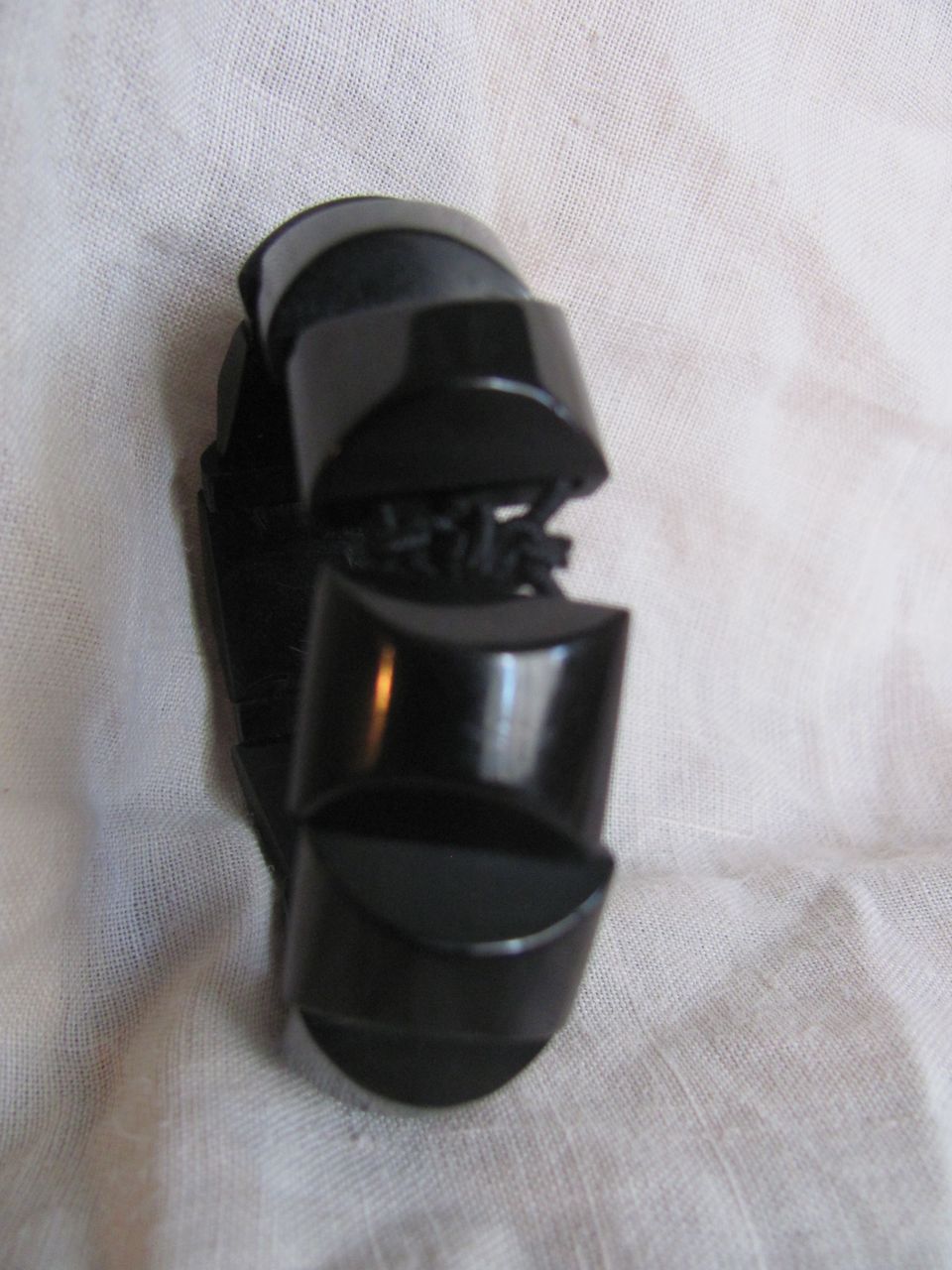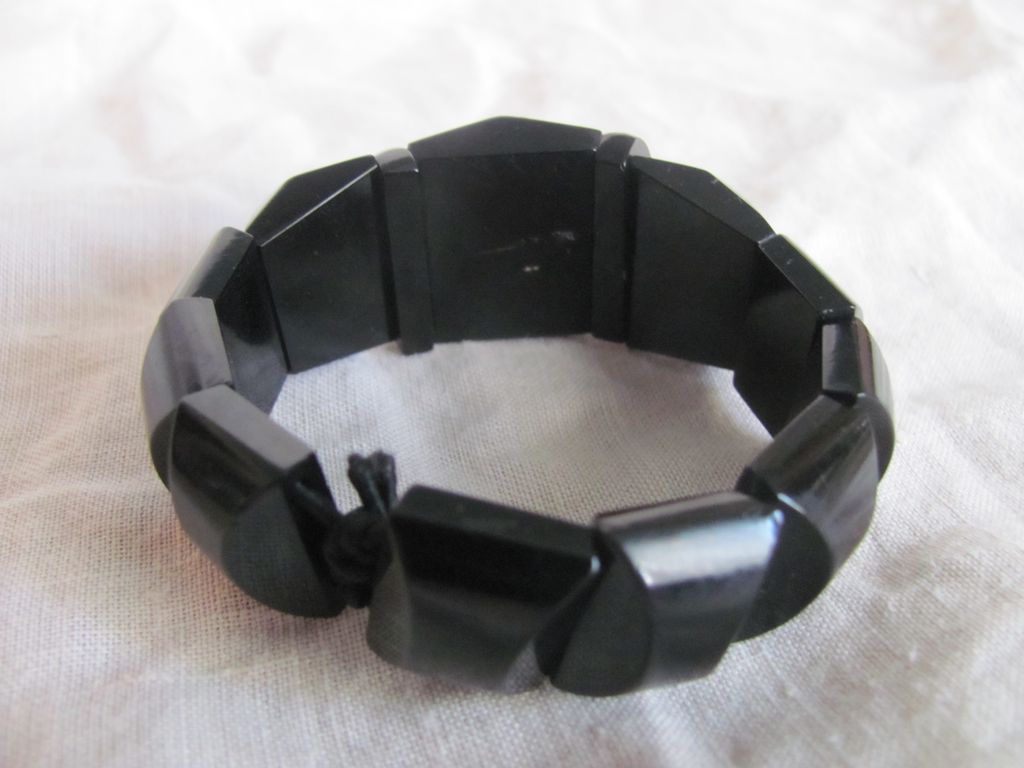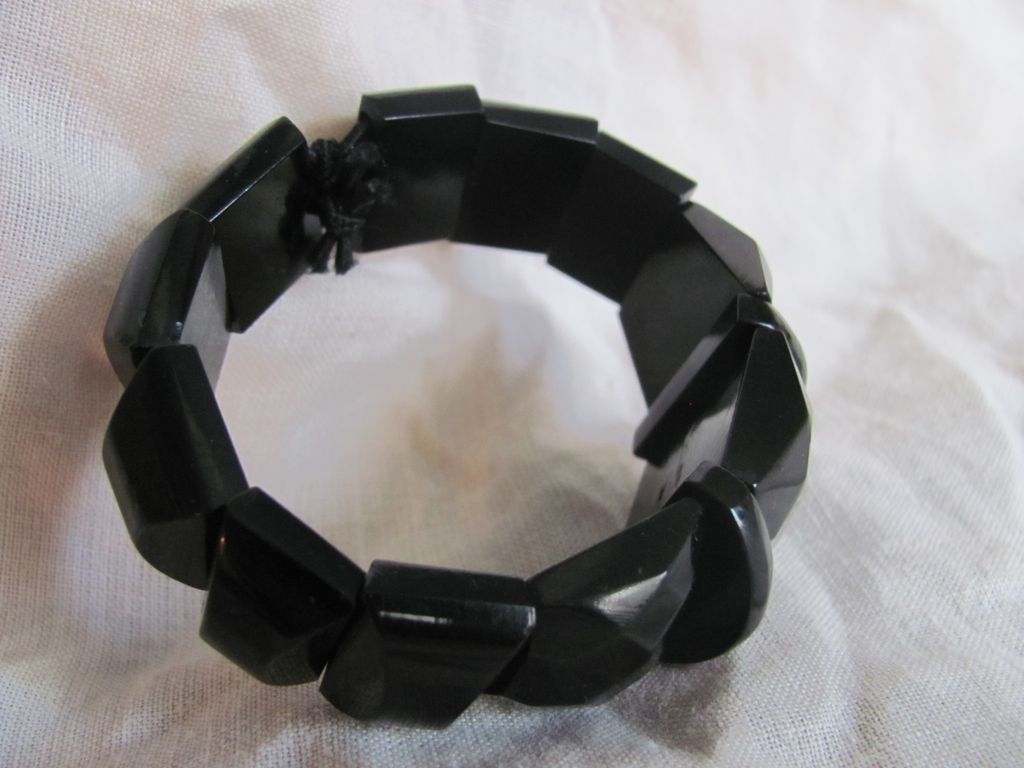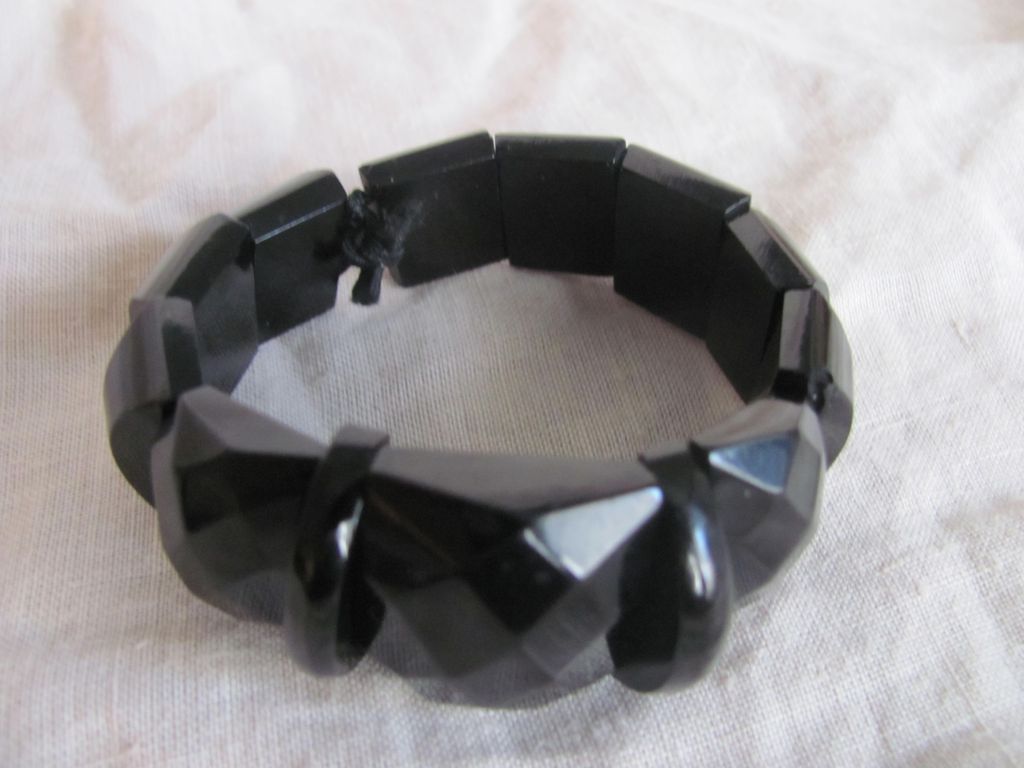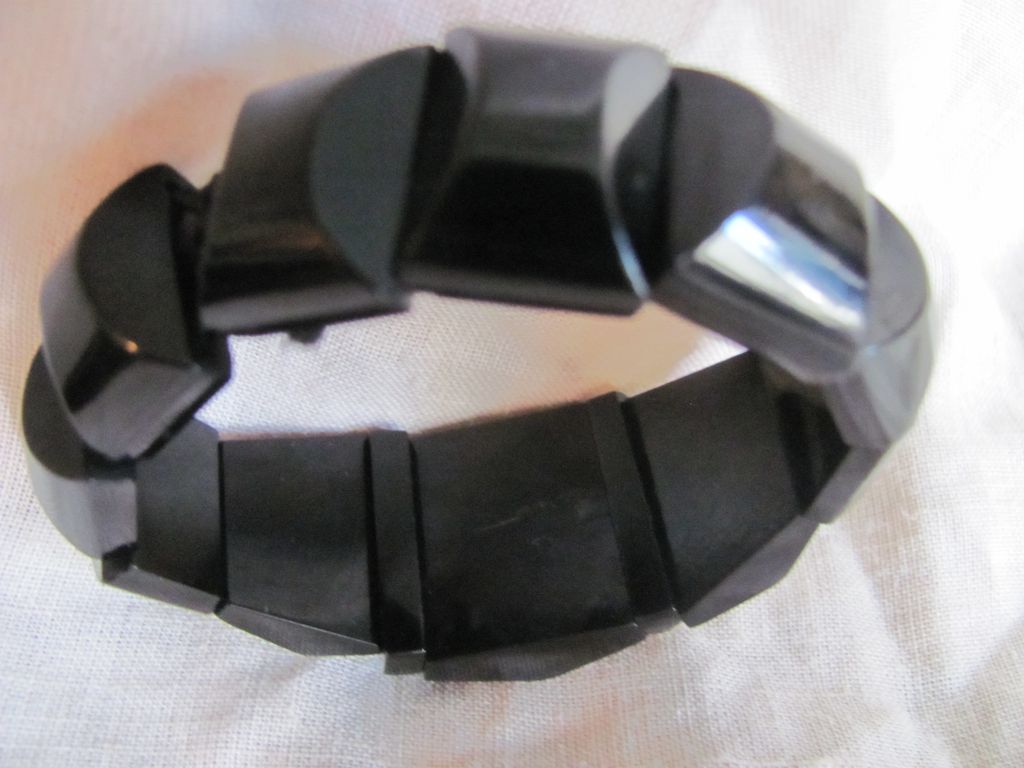 This Victorian beauty is a small size that will stretch over your hand but would suit someone small boned in the wrist. I have restrung the links with new black elastic in the style that was used originally. As this is an antique piece you should look carefully at the pictures. There is normally wear and tear of over 100 years!!! The real jet will last another 100 years or more as an heirloom. The front 3 links are facetted giving a extra detail to the design and the largest link measures 1 1/4 over the edge. There's nothing like Whitby jet made in England in the Victorian era as mourning jewelry
Item ID: LC 001551
---
Gender: Female, Age Group: Adult, Color: Black & Cream, Size: Small but stretchy
If you were the pending buyer of this item, go to My Account to view, track and check payment for this item.
$75
USD
SOLD
Toronto, ON, Canada
Classic and colorful vintage jewelry selected with care for discerning collectors .
Exclusive Ruby Lane Member since 2010
I thank all my loyal customers for a stellar year! Merry Christmas and Happy New Year to all.
More from Little Creations