Vintage Norway Denmark Solje Silver Triple Hoops Long Dangles Pin Brooch
This beautiful Norway or Denmark Solje pin is from 1930's era Solje triple brooch. Hallmarked 830s. 830 is for 830/1000 parts pure silver. These where wedding presents to the bride. Many artist like David Andersen, Juhls, Einar Mohdal, etc made the pins from Finland , Denmark, Norway and other Scandinavian Countries. The brooch measures 2" wide and 3" long. The pin back is straight. Guaranteed Scandinavian as indicated by the extra long pin, simple closing c-clasp and older style hinge. The triple hoops really add to the pin. Weighs 13.8 grams total weight. In Excellent condition. Will make a great addition to any fine costume jewelry collection
Item ID: A2- 1156
---
Gender: Unisex, Age Group: Adult, Color: silver, Size: 3 inches high
Vintage Norway Denmark Solje Silver Triple Hoops Long Dangles Pin Brooch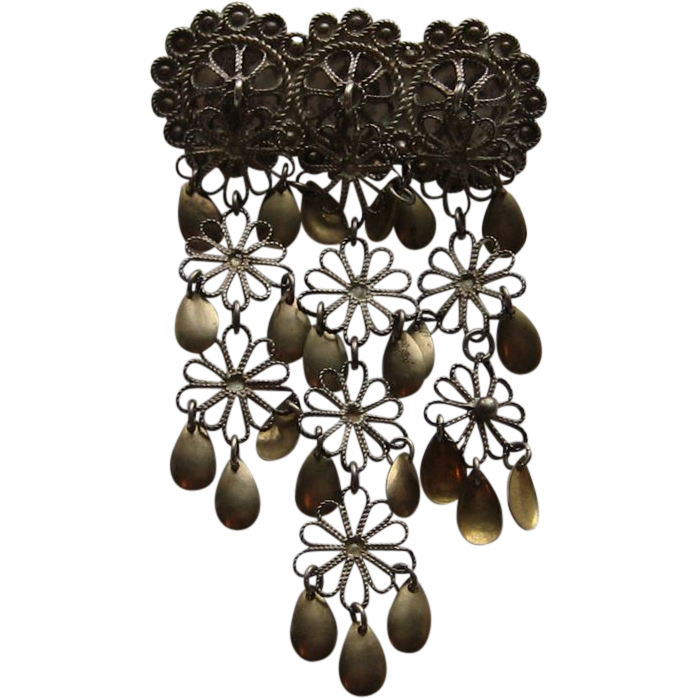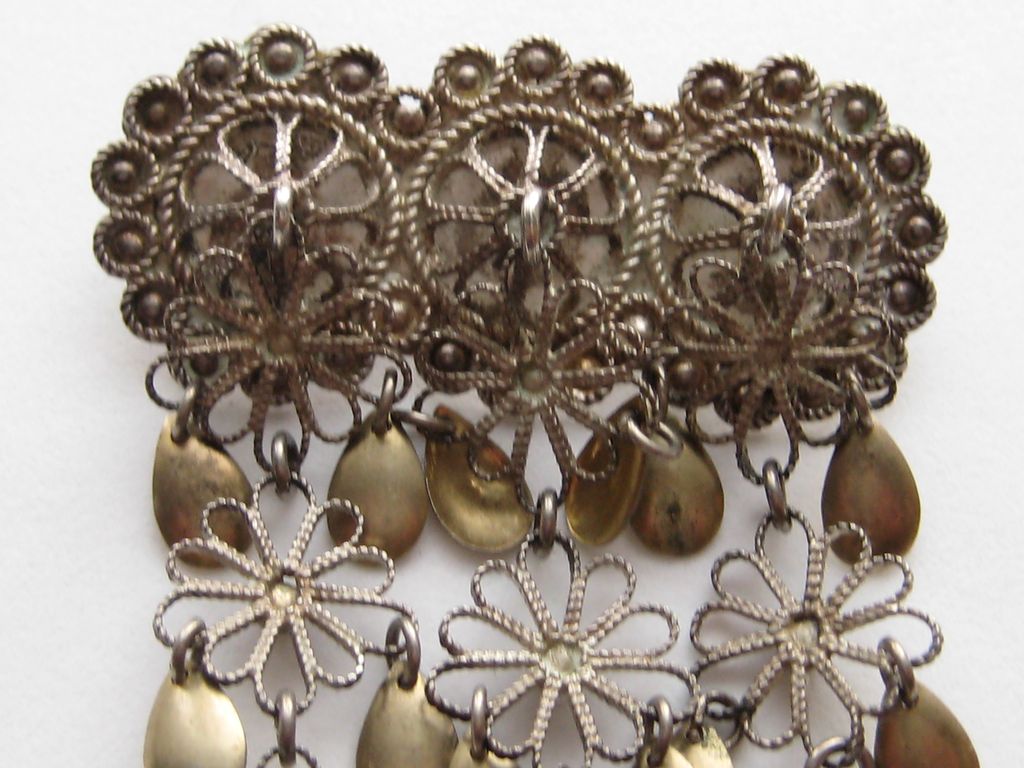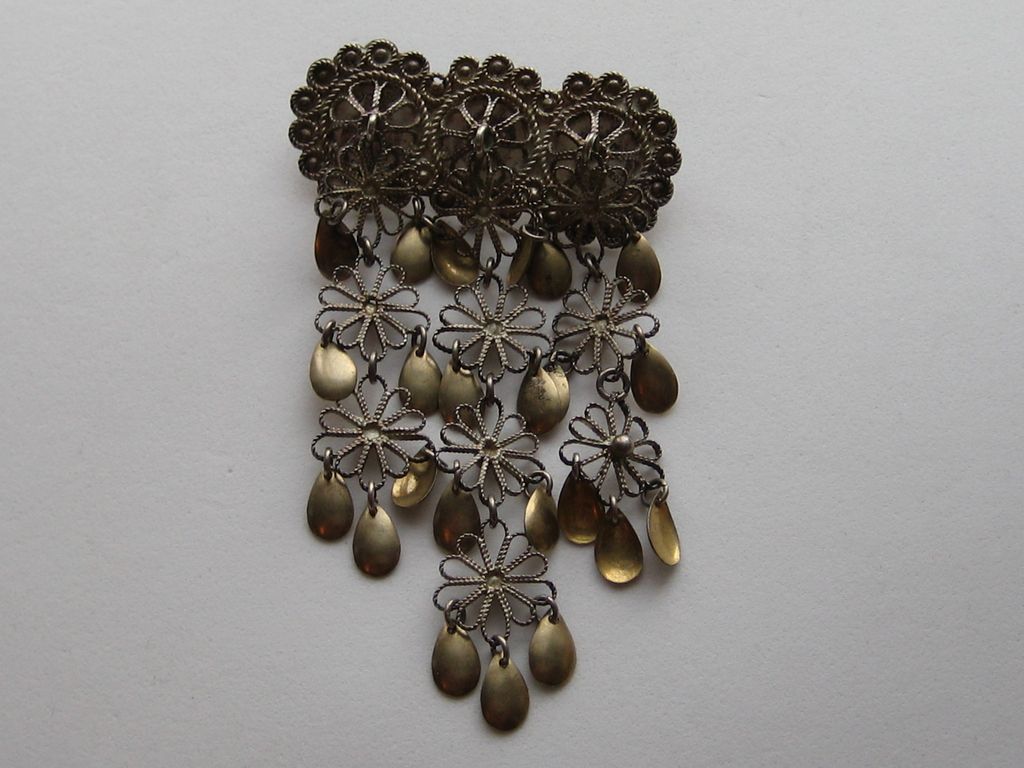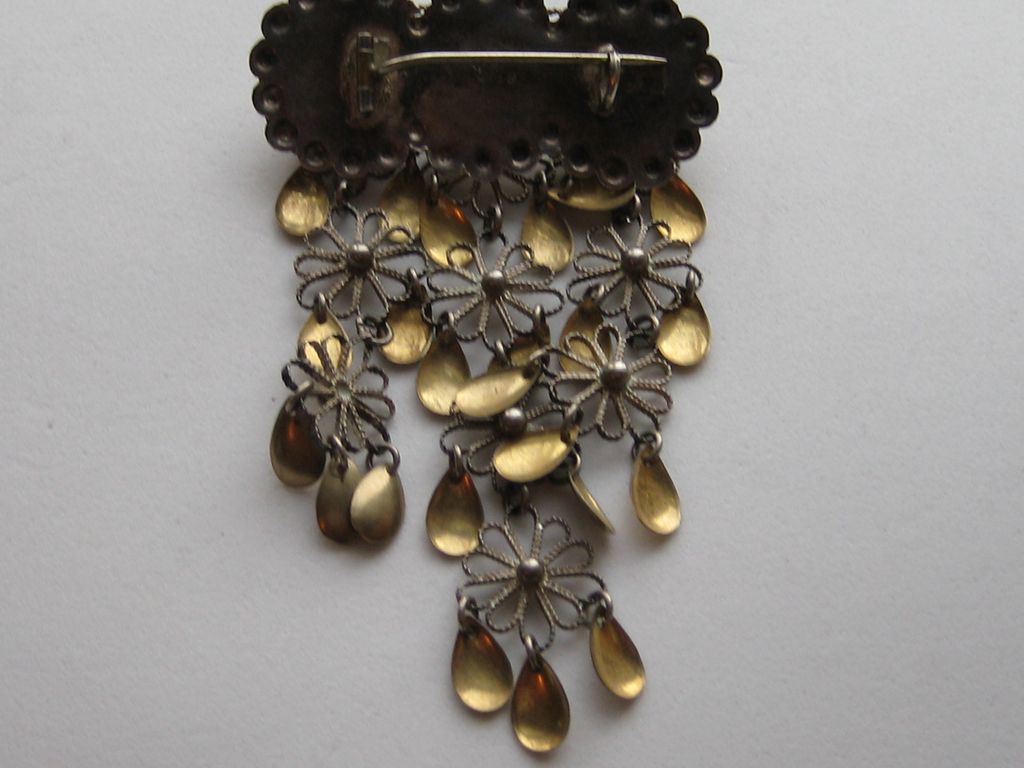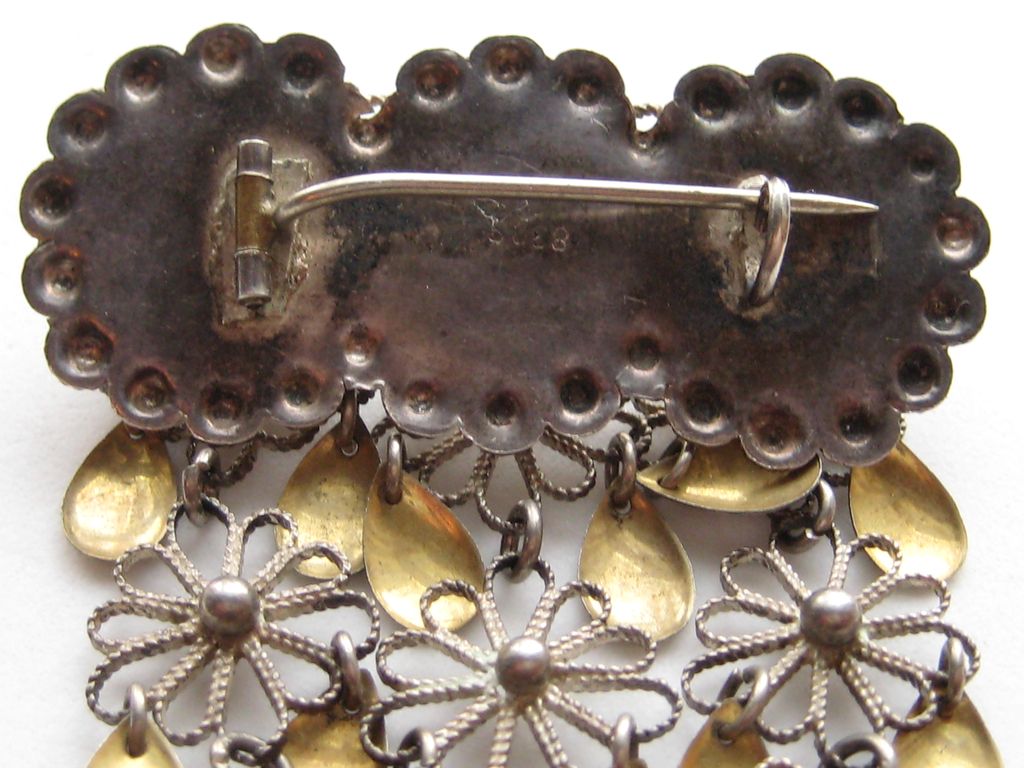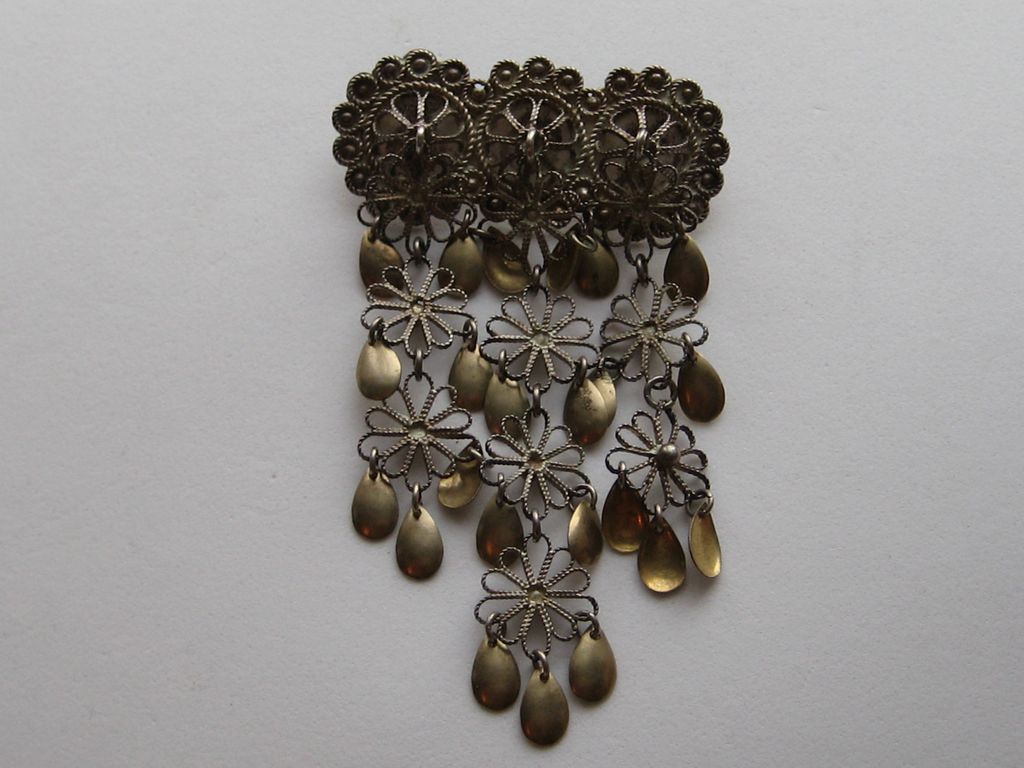 This beautiful Norway or Denmark Solje pin is from 1930's era Solje triple brooch. Hallmarked 830s. 830 is for 830/1000 parts pure silver. These where wedding presents to the bride. Many artist like David Andersen, Juhls, Einar Mohdal, etc made the pins from Finland , Denmark, Norway and other Scandinavian Countries. The brooch measures 2" wide and 3" long. The pin back is straight. Guaranteed Scandinavian as indicated by the extra long pin, simple closing c-clasp and older style hinge. The triple hoops really add to the pin. Weighs 13.8 grams total weight. In Excellent condition. Will make a great addition to any fine costume jewelry collection
Item ID: A2- 1156
---
Gender: Unisex, Age Group: Adult, Color: silver, Size: 3 inches high
Add to Wish List
Another shopper has this item in their Cart or Wish List. Don't miss out!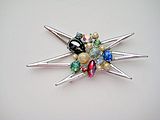 Minneapolis, MN
Vintage, Costume and Modern Jewelry -- Great pieces at Great prices!
Exclusive Ruby Lane Member since 2010
Offering quality unique jewelry. Buy two items or more, get free shipping in the U.S.! Repeat customers always get 15% off!