Vintage Victorian Guilloche Enamel Blue Jay Bird Figural Brooch Pin
This great American enamel guilloche pin was made in the early 1900's . The pin is unsigned. The enamel is done on a tin back with a c clasp. The enameling is perfect on the bird and branches. The guilloche is bright and really stands out. Measures 1-1/8 inches around. will make a great addition to any collection
Item ID: A2-290
Vintage Victorian Guilloche Enamel Blue Jay Bird Figural Brooch Pin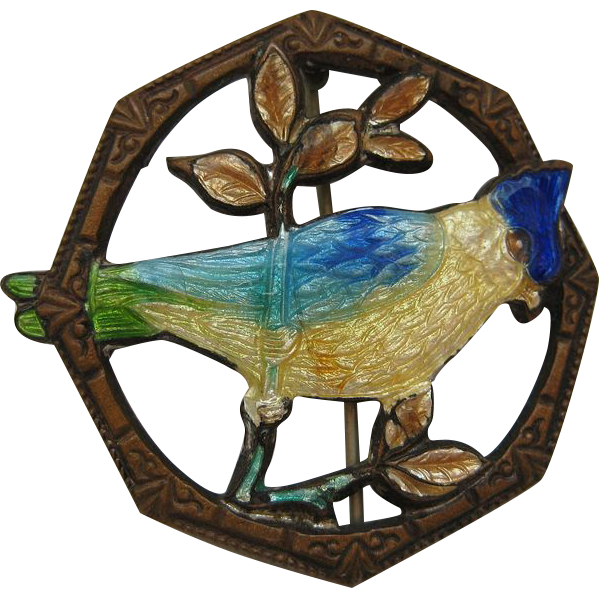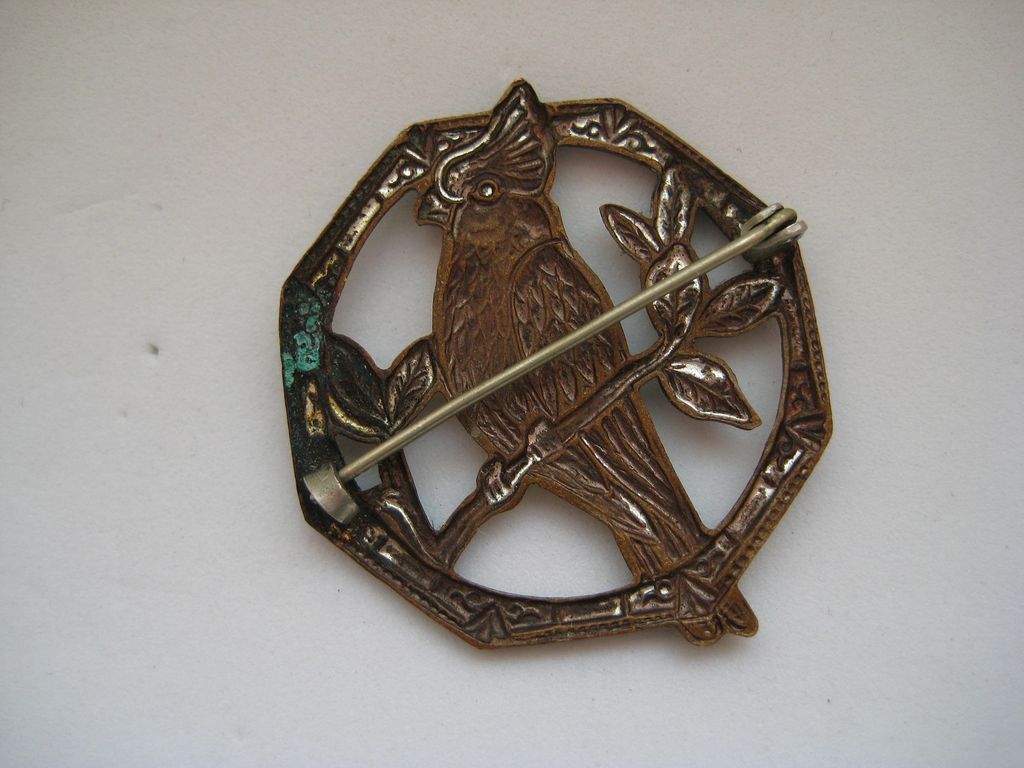 This great American enamel guilloche pin was made in the early 1900's . The pin is unsigned. The enamel is done on a tin back with a c clasp. The enameling is perfect on the bird and branches. The guilloche is bright and really stands out. Measures 1-1/8 inches around. will make a great addition to any collection
Item ID: A2-290
Add to Wish List
3 other shoppers have this item in their Cart or Wish List. Don't miss out!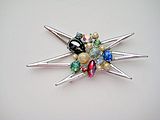 Minneapolis, MN
Vintage, Costume and Modern Jewelry -- Great pieces at Great prices!
Exclusive Ruby Lane Member since 2010
Offering quality unique jewelry. Buy two items or more, get free shipping in the U.S.! Repeat customers always get 15% off!
We are currently unavailable until Monday, March 10. We may not have Internet access during our absence. Purchase orders are welcome and will automatically reserve the item for you. We will be happy to confirm your purchases and answer any questions upon our return.