American Schoolgirl Linen Needlework Sampler, 1830
An early schoolgirl needlework sampler by Elizabeth A. Thomas of Baltimore, MD, dated 1830. The sampler features a simple vine and flower border with a poignant verse and bands of alphabet needlework. It is set into a simple frame and protected by glass, in good age appropriate condition with minor defects; size 18 5/8" width, and 14 1/4" height
Item ID: PS11-07-06-04
American Schoolgirl Linen Needlework Sampler, 1830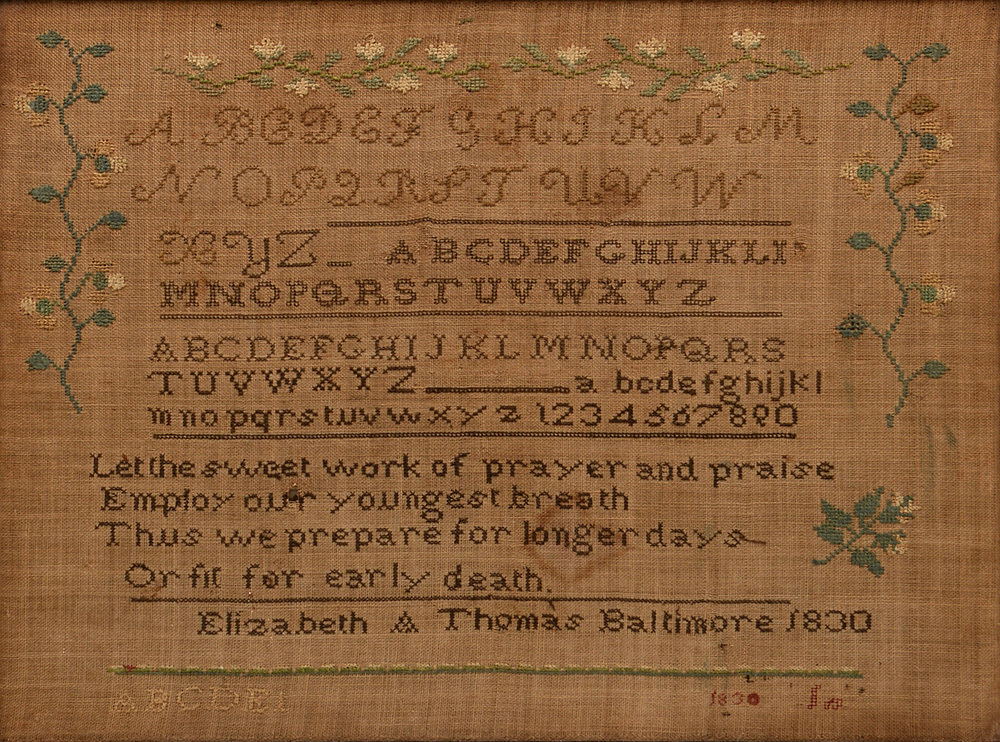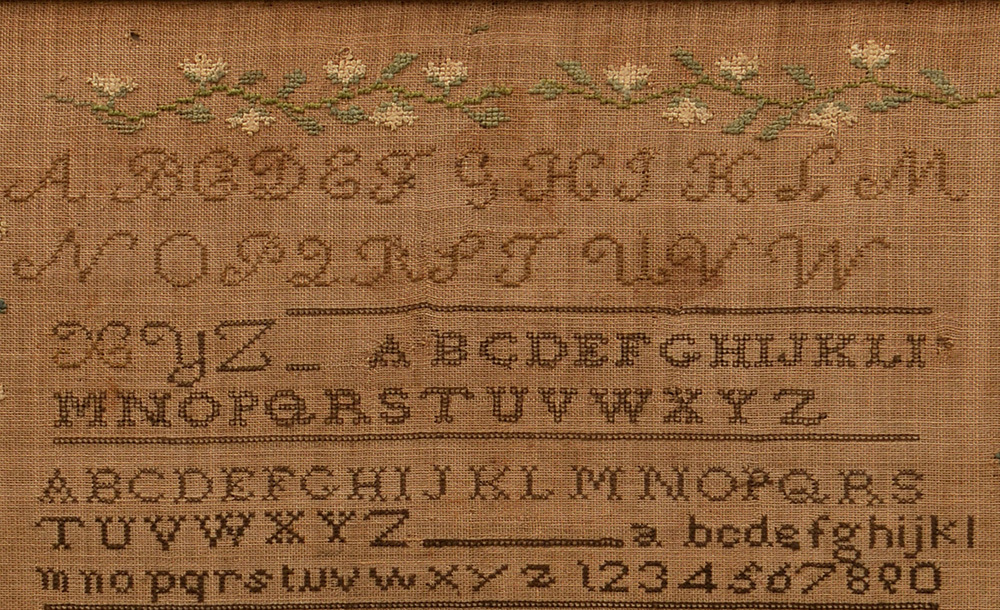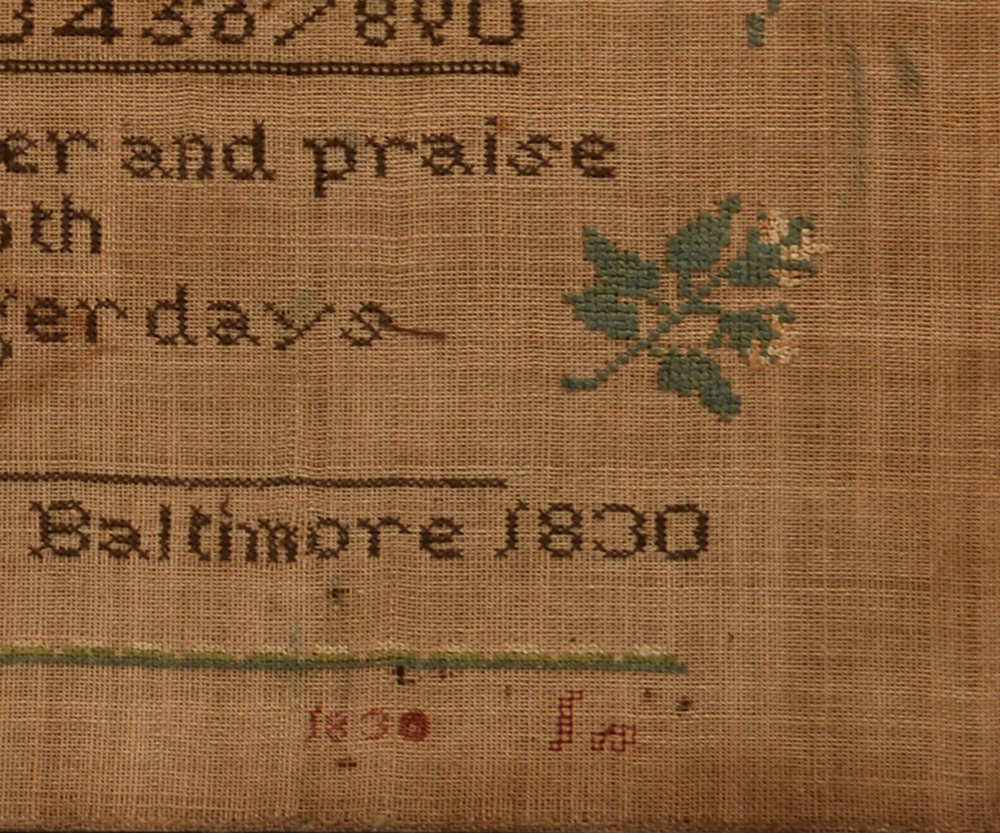 An early schoolgirl needlework sampler by Elizabeth A. Thomas of Baltimore, MD, dated 1830. The sampler features a simple vine and flower border with a poignant verse and bands of alphabet needlework. It is set into a simple frame and protected by glass, in good age appropriate condition with minor defects; size 18 5/8" width, and 14 1/4" height
Item ID: PS11-07-06-04
Add to Wish List
5 other shoppers have this item in their Cart or Wish List. Don't miss out!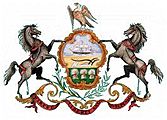 Nashville, TN
Antiques, Decorative Items, and Fine Art for everyone- from the new collector to the connoisseur
Exclusive Ruby Lane Member since 1999
Celebrate the Holiday Season With Pia's by taking a 15% discount when you buy two or more items from our fabulous inventory!