Matching Pair of Georgian, 1820-30, Barrel Cut Decanters
A fine pair of Georgian barrel shaped decanters with four annular neck rings separated by a faceted panel neck over large ovular flutes; the middle is enhanced with an engraved banding. The base features rectangular pillar fluting, and the decanters are topped with star-cut mushroom stoppers. They are in very good condition with a ½ inch chip to the lower neck ring of one bottle and slight staining to the base;
Size: 9 ½" H
Item ID: PS01-04-08-03
Matching Pair of Georgian, 1820-30, Barrel Cut Decanters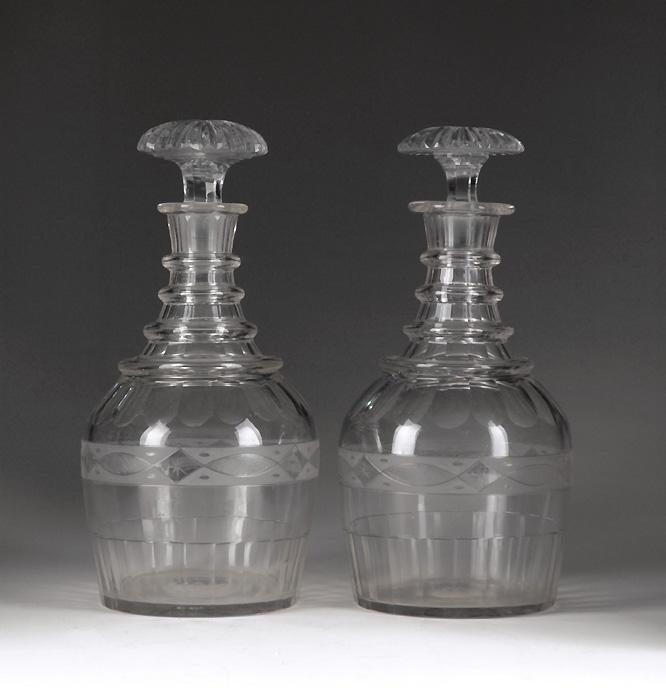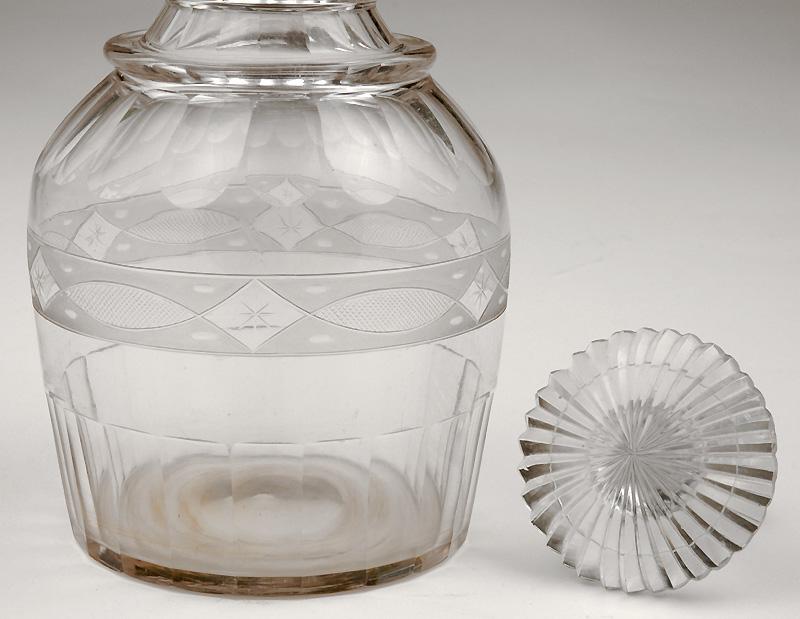 A fine pair of Georgian barrel shaped decanters with four annular neck rings separated by a faceted panel neck over large ovular flutes; the middle is enhanced with an engraved banding. The base features rectangular pillar fluting, and the decanters are topped with star-cut mushroom stoppers. They are in very good condition with a ½ inch chip to the lower neck ring of one bottle and slight staining to the base;
Size: 9 ½" H
Item ID: PS01-04-08-03
Add to Wish List
4 other shoppers have this item in their Cart or Wish List. Don't miss out!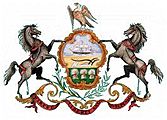 Nashville, TN
Antiques, Decorative Items, and Fine Art for everyone- from the new collector to the connoisseur
Exclusive Ruby Lane Member since 1999
Thanks to all our loyal and future customers, 2013 was a Banner year for us, We're working hard to make 2014 even better!