Lovely French 18K Gold Art Deco Diamond Ring
Beautiful quality period French Art Deco 18K white and yellow gold diamond ring. The ring is a size 6 (re-sizable) and weighs 2.3 grams. The face of the ring measures 5/8" X 3/8" and is set with seven rose cut diamonds. The center diamond is approximately 2mm and there are six approximately 1 mm diamonds set to the outer edge. The ring is marked with the French eagles head on the shank. In Excellent Art Deco condition
Item ID: C3-71
---
Gender: Female, Age Group: Adult, Color: Gold, Size: Size 6 Can Be Re-Sized
Lovely French 18K Gold Art Deco Diamond Ring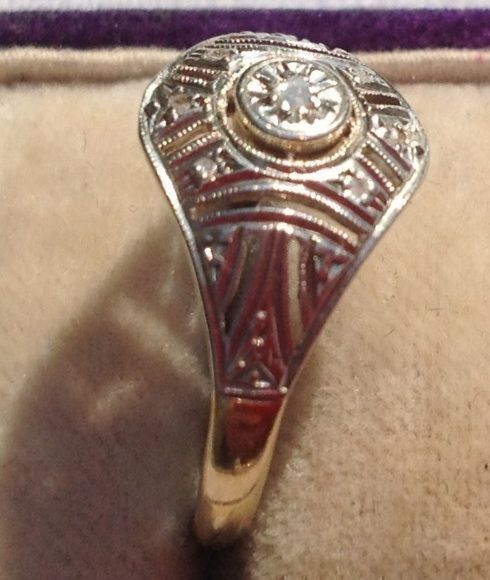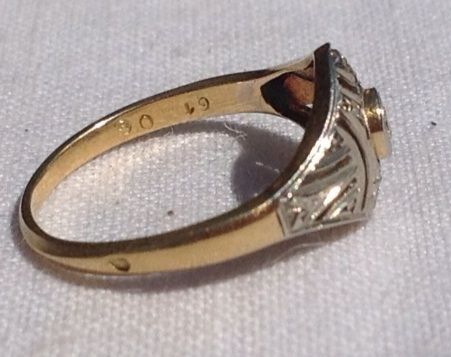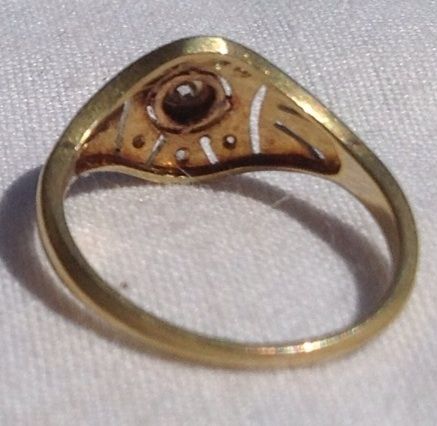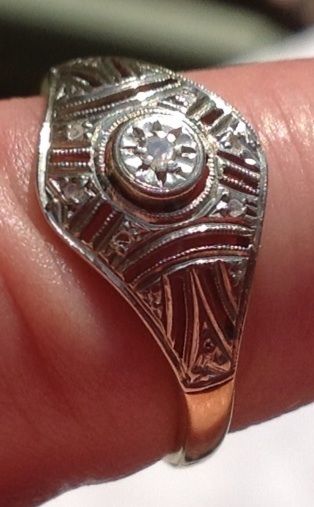 Beautiful quality period French Art Deco 18K white and yellow gold diamond ring. The ring is a size 6 (re-sizable) and weighs 2.3 grams. The face of the ring measures 5/8" X 3/8" and is set with seven rose cut diamonds. The center diamond is approximately 2mm and there are six approximately 1 mm diamonds set to the outer edge. The ring is marked with the French eagles head on the shank. In Excellent Art Deco condition
Item ID: C3-71
---
Gender: Female, Age Group: Adult, Color: Gold, Size: Size 6 Can Be Re-Sized
Add to Wish List
4 other shoppers have this item in their Cart or Wish List. Don't miss out!
Baton Rouge, LA
Explore my finds of Antique & Vintage Jewelry, Sterling Silver, Antique Books & much more
Exclusive Ruby Lane Member since 2009
We are currently unavailable until Friday, December 6. We will try to respond to emails during our absence. Purchase orders are welcome and will automatically reserve the item for you. We will be happy to confirm your purchases and answer any questions upon our return.
Shipping/Handling

*

:
$8.95 USD
Insurance:
$8.95 USD
Price for shipping to USA change location
*USPS First-Class Mail Parcel
---
---