French Majolica Round Asparagus Plate Longchamp
Beautiful and cheerful majolica asparagus plate by French pottery Longchamp. The large plate is wonderfully handpainted with summer flowers on a creamy background. The border is scalloped and five plump asparagus spears grace the center of the plate in raised relief. The entire plate shows lots of movement with the distinctive molding. On the base there is an impressed mark Longchamp Terre de Fer and the number 1139. The plate measures 10 1/4" in diameter and probably dates to around the 1920's. It is in excellent condition except for some minor staining on the back(see photo) and one small spot on the front next to the border which does not detract at all. There is a companion plate in a square shape that I also have listed.(see last photo)
Please email with any and all questions.
Item ID: 284
French Majolica Round Asparagus Plate Longchamp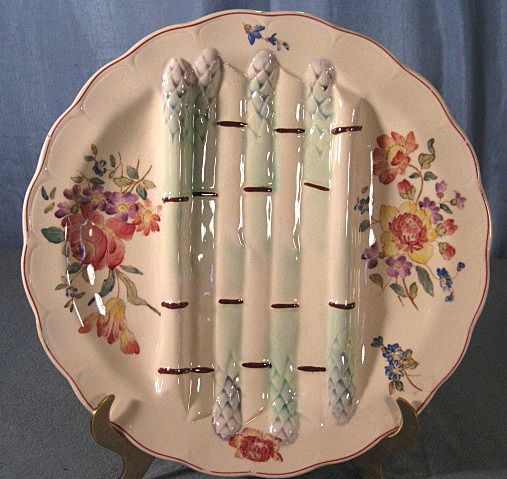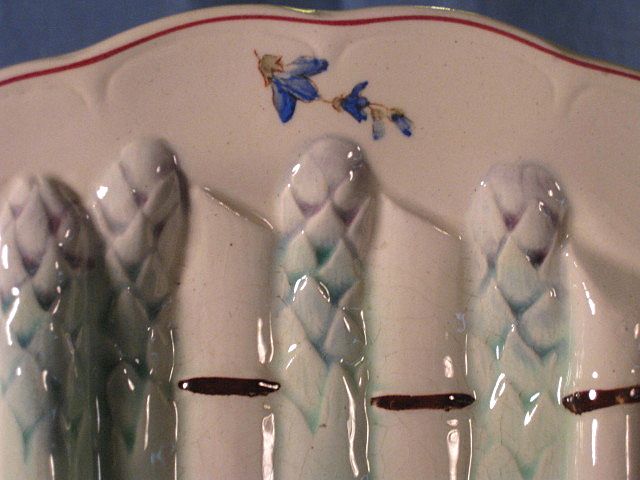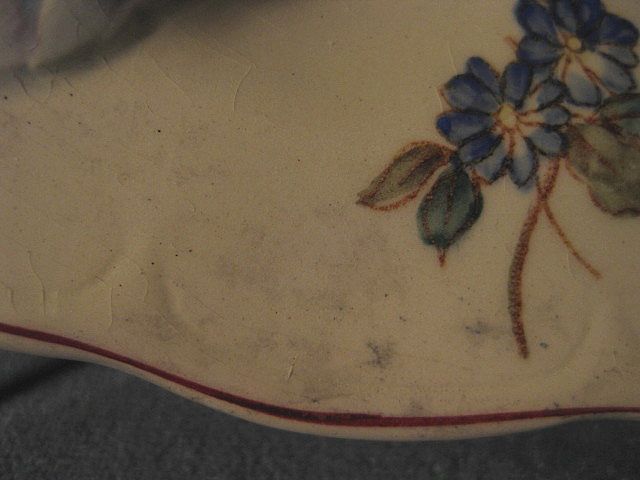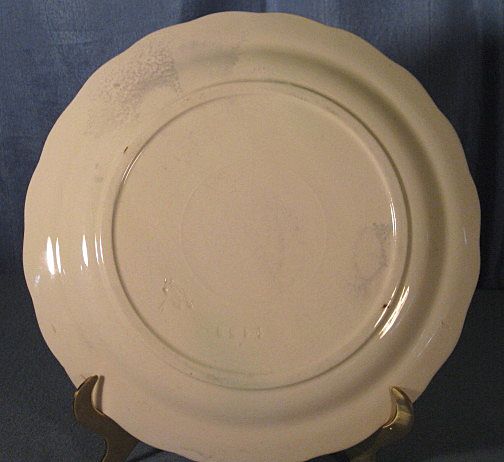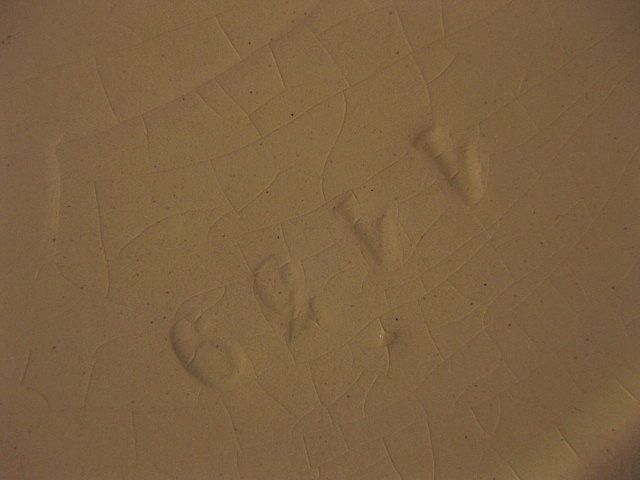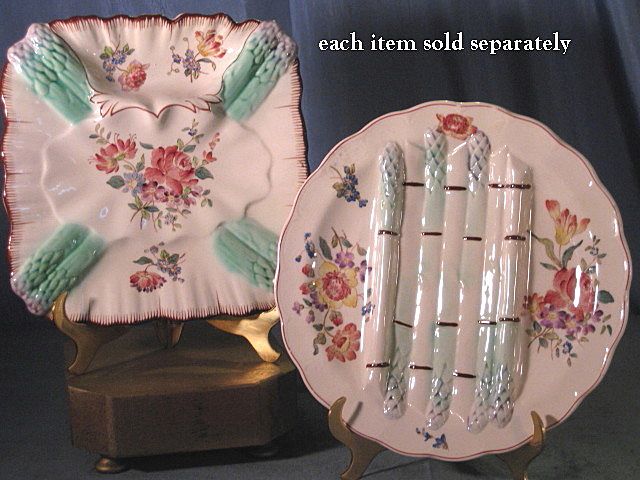 Beautiful and cheerful majolica asparagus plate by French pottery Longchamp. The large plate is wonderfully handpainted with summer flowers on a creamy background. The border is scalloped and five plump asparagus spears grace the center of the plate in raised relief. The entire plate shows lots of movement with the distinctive molding. On the base there is an impressed mark Longchamp Terre de Fer and the number 1139. The plate measures 10 1/4" in diameter and probably dates to around the 1920's. It is in excellent condition except for some minor staining on the back(see photo) and one small spot on the front next to the border which does not detract at all. There is a companion plate in a square shape that I also have listed.(see last photo)
Please email with any and all questions.
Item ID: 284
Add to Wish List
Another shopper has this item in their Cart or Wish List. Don't miss out!

Louisville, KY
English, French, American Antiques and Collectibles
Exclusive Ruby Lane Member since 2009
I've been TREASURE Hunting!!! Watch for lots of exciting new items !