Superb 19th C. French MOP jeweled flaming sacred heart ex-voto reliquary
Superb late 19th C French gilt brass and mother of pearl, religious flaming sacred heart box / reliquary / ex voto, embellished with paste stones and scrolled initial M. It opens at the back, so that one can add a thank you message. The heart is in excellent condition, save for a little verdi-gris on the bottom of the initial M. All the stones are present and the door opens and closes correctly. There is a small ring for hanging the heart on the back of the flaming element. A large ribbon bow embellishment would make a perfect finishing touch for period display or perhaps suspended on a gilt chain worn as a piece of jewelry. A delicious decorative treasure for your delectation ! Dimensions : 4 3/4 inches high 2 1/4 inches wide
Item ID: 1198
Superb 19th C. French MOP jeweled flaming sacred heart ex-voto reliquary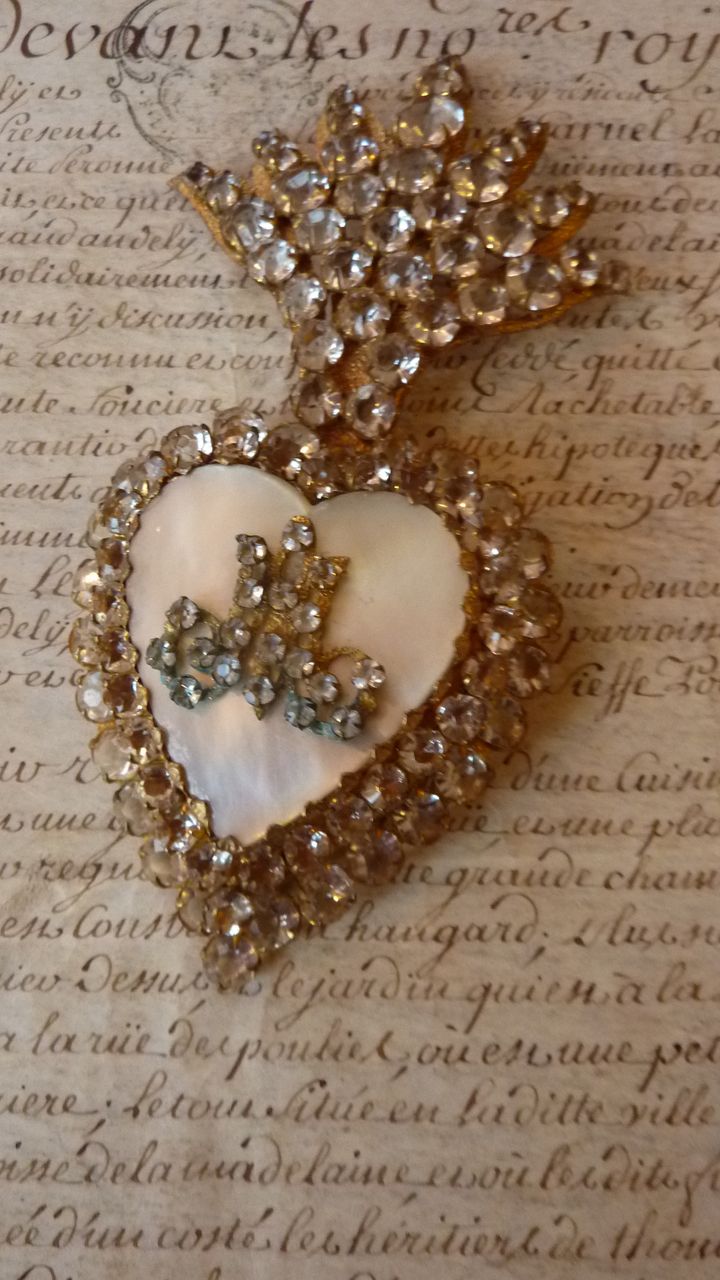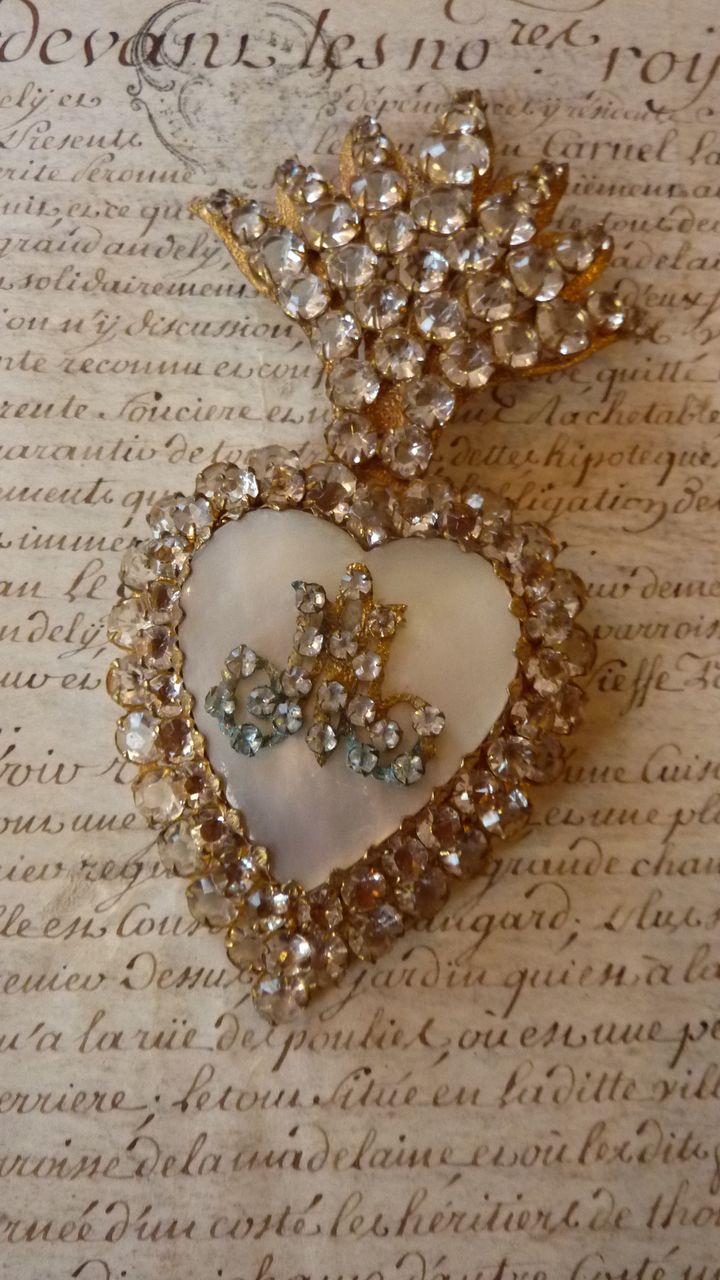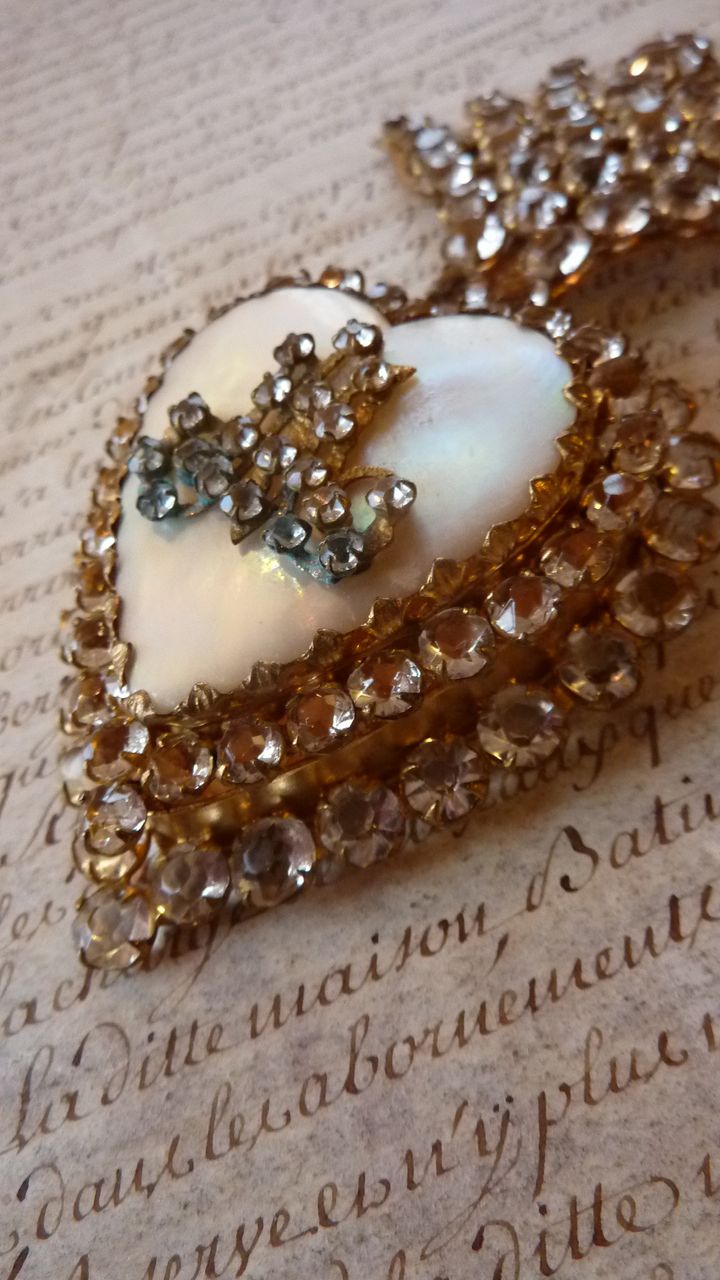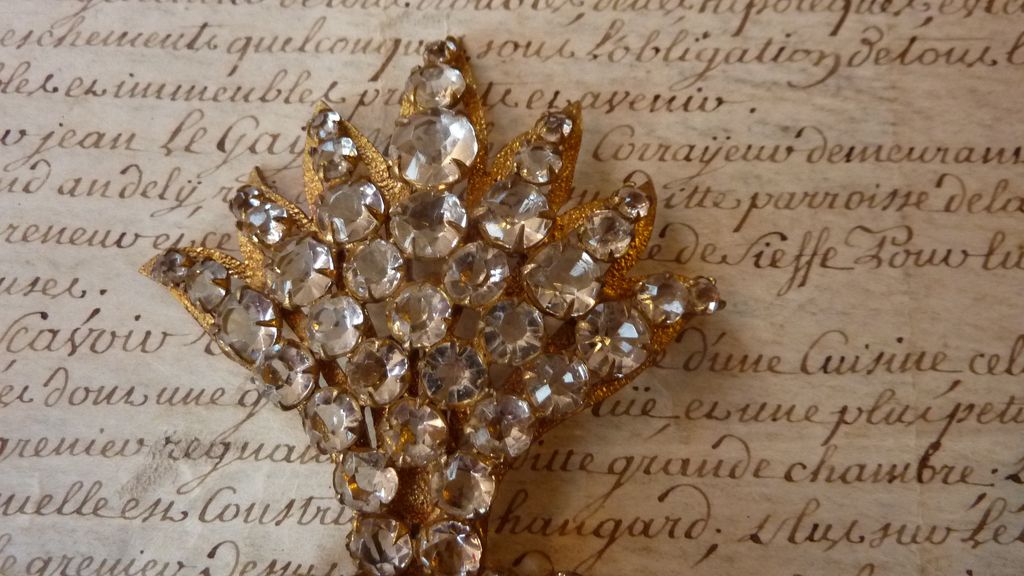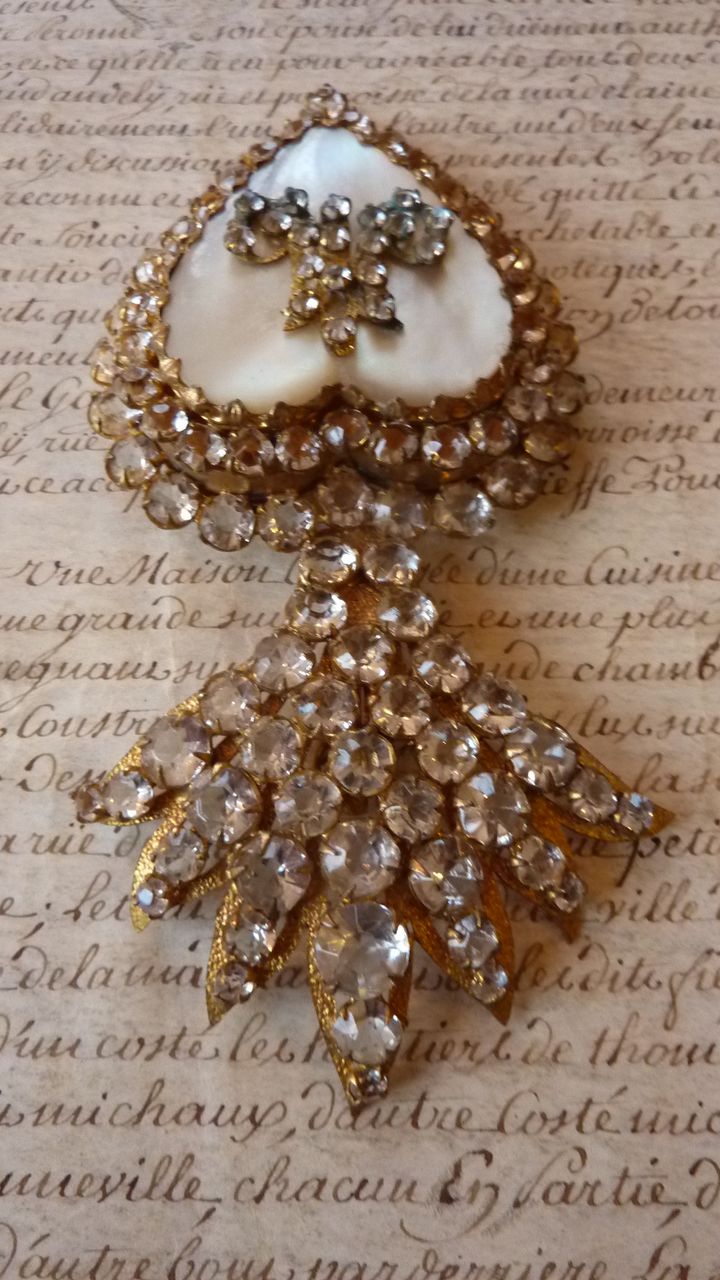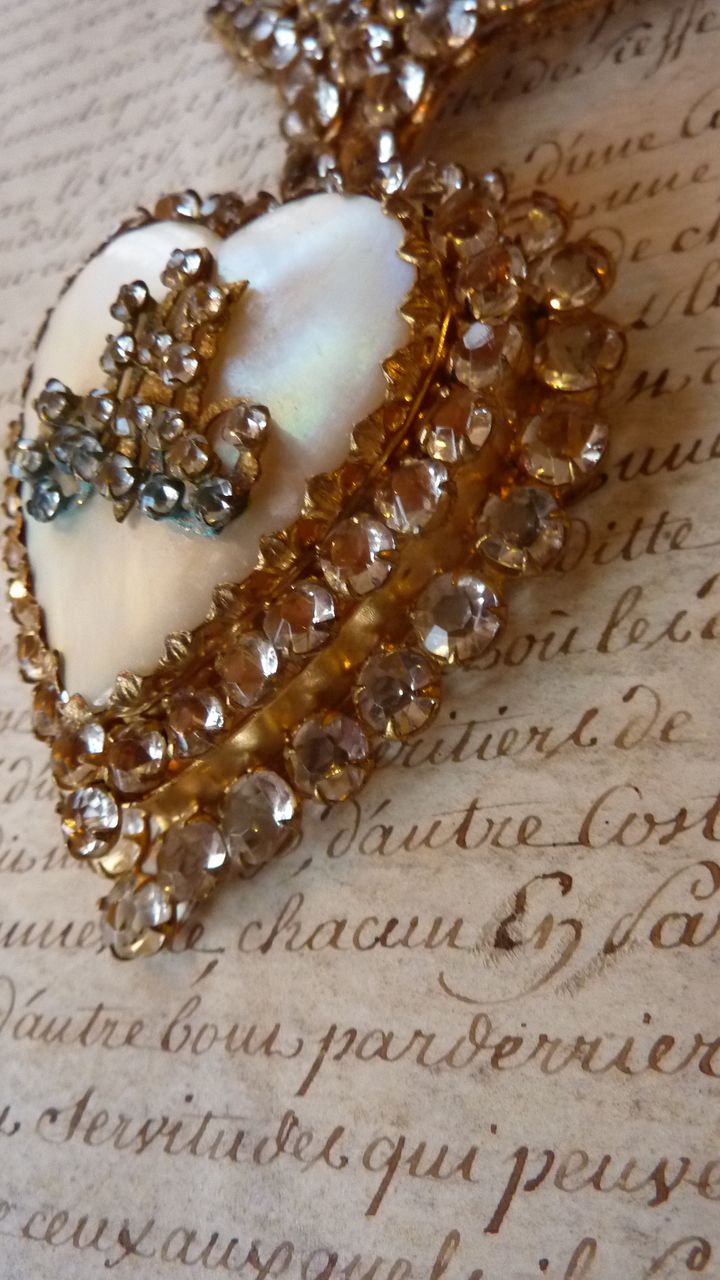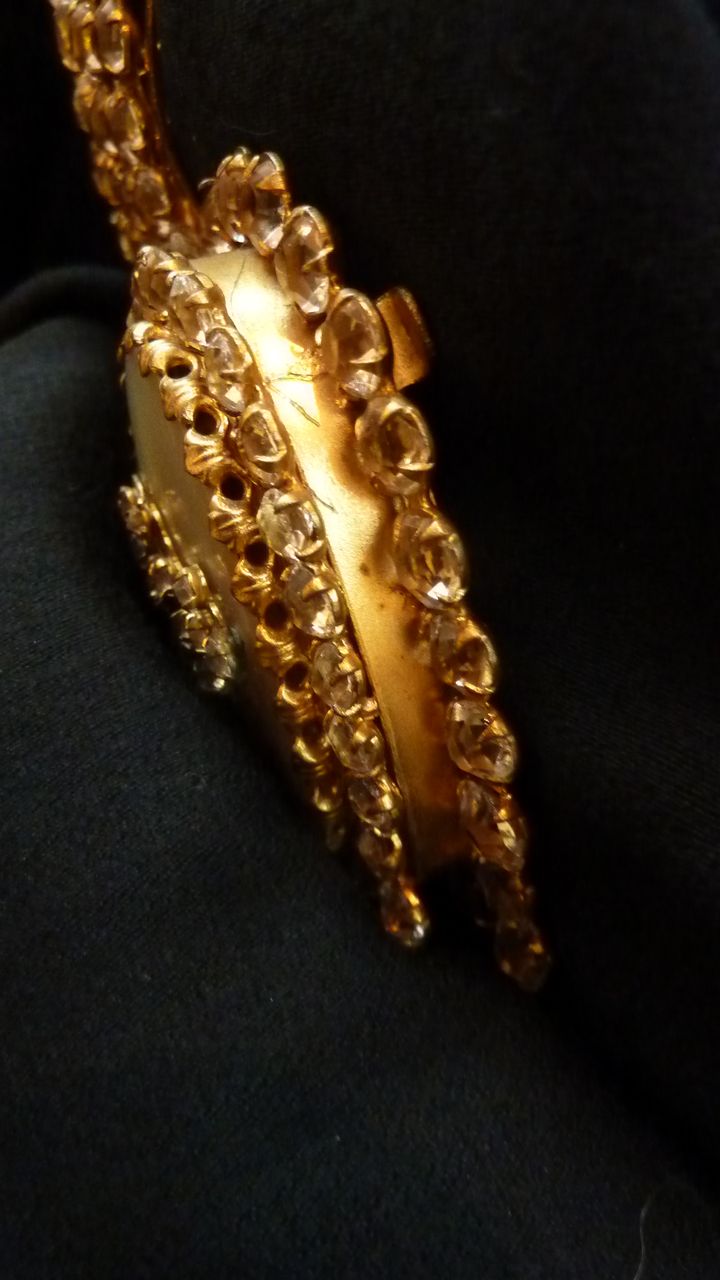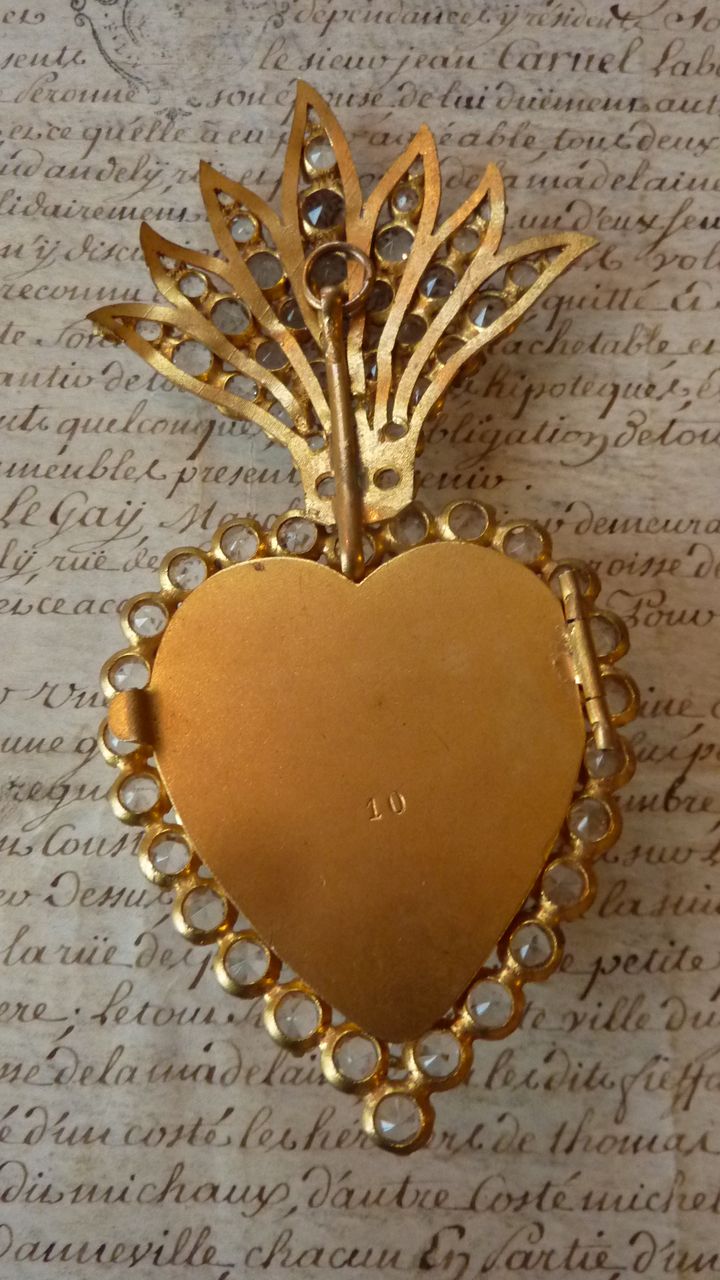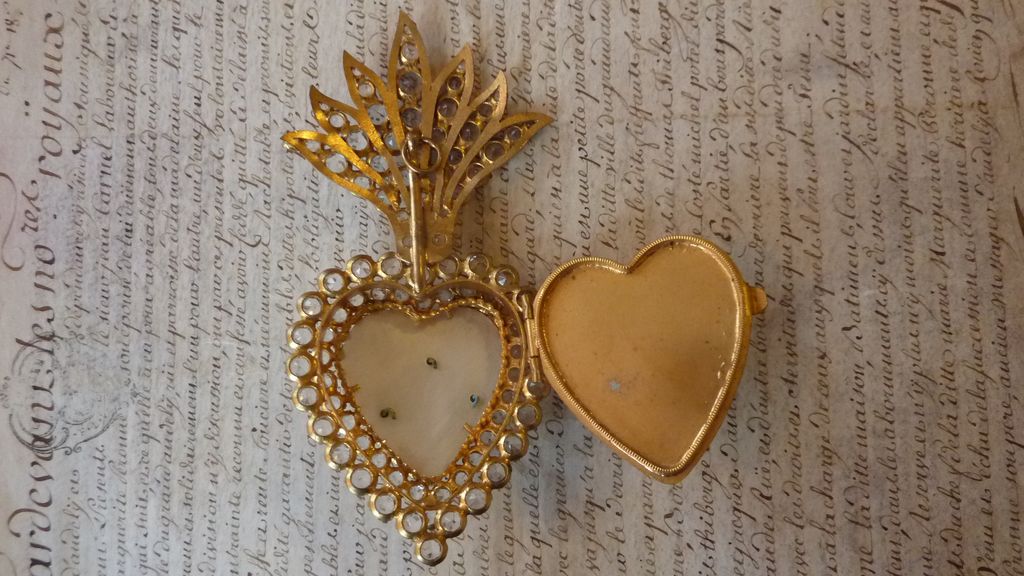 Superb late 19th C French gilt brass and mother of pearl, religious flaming sacred heart box / reliquary / ex voto, embellished with paste stones and scrolled initial M. It opens at the back, so that one can add a thank you message. The heart is in excellent condition, save for a little verdi-gris on the bottom of the initial M. All the stones are present and the door opens and closes correctly. There is a small ring for hanging the heart on the back of the flaming element. A large ribbon bow embellishment would make a perfect finishing touch for period display or perhaps suspended on a gilt chain worn as a piece of jewelry. A delicious decorative treasure for your delectation ! Dimensions : 4 3/4 inches high 2 1/4 inches wide
Item ID: 1198
If you were the pending buyer of this item, go to My Account to view, track and check payment for this item.
$363
USD
SOLD

LE TOURNEUR, France
Delicious French faded grandeur crowns, boudoir ,wedding & lace treasures
Member since 2008
Off truffling treasures .........shipping will re-commence Thursday 19th December 2013
We are currently unavailable until Thursday, December 19. We may not have Internet access during our absence. Purchase orders are welcome and will automatically reserve the item for you. We will be happy to confirm your purchases and answer any questions upon our return.
| | |
| --- | --- |
| Shipping/Handling: | To Be Determined |
| Insurance: | To Be Determined |
Price for shipping to USA change location
---
---
More from French faded-grandeur