Crown Trifari-1940's Bracelet
Trifari made three types of this particular "Honeycomb" bracelet. They were made in the mid-late 1940's. This bracelet also was made with tiny rhinestones set in to it -one was about 3/4" and one 1 1/4". This bracelet dose not have the stones. I do have one in my shop with stones for you to view. The bracelet was a take off on a Van clief and arpels piece . The Trifari bracelet was featured in Vogue magazine. This honeycomb bracelet is simple and beautifully made. It is in excellent condition with a soft gold tone finish.There is a strong push in clasp and the Trifari name is on the back side. Very elegant look-first class item! 7" end to end-3/4". wide
Item ID: cjk-599
---
Gender: Female, Age Group: Adult, Color: gold tone, Size: 7"
Crown Trifari-1940's Bracelet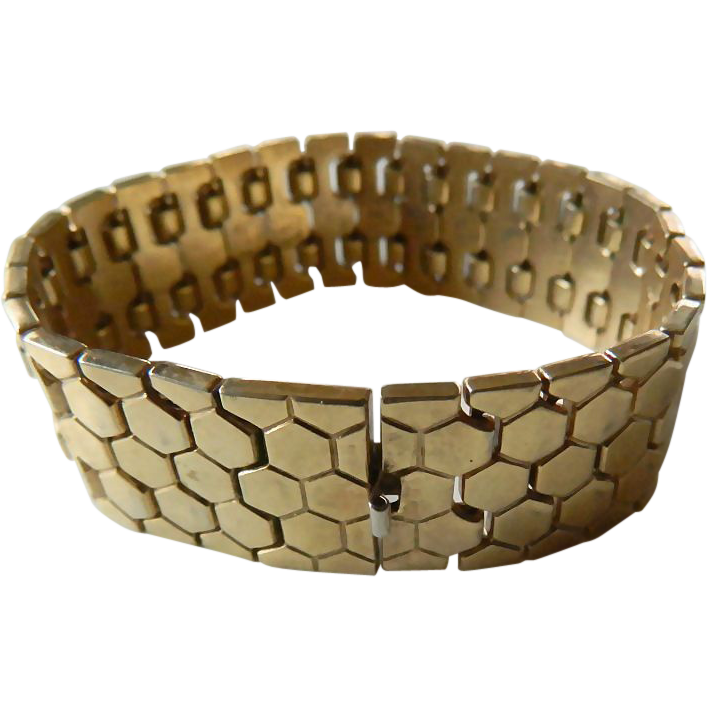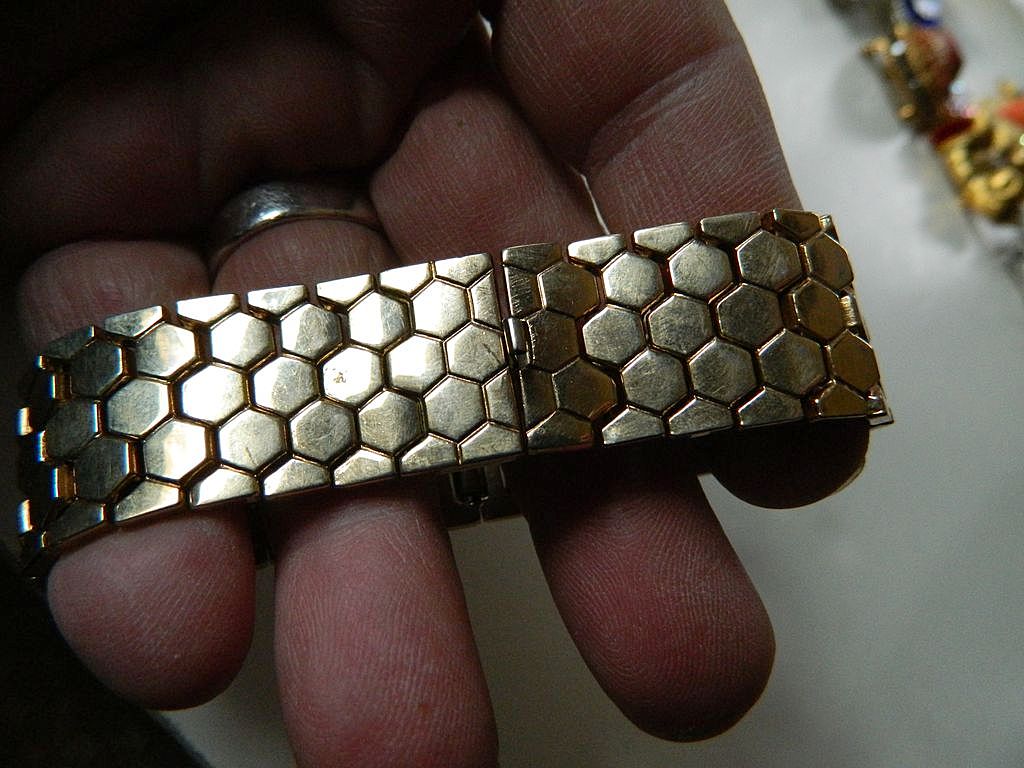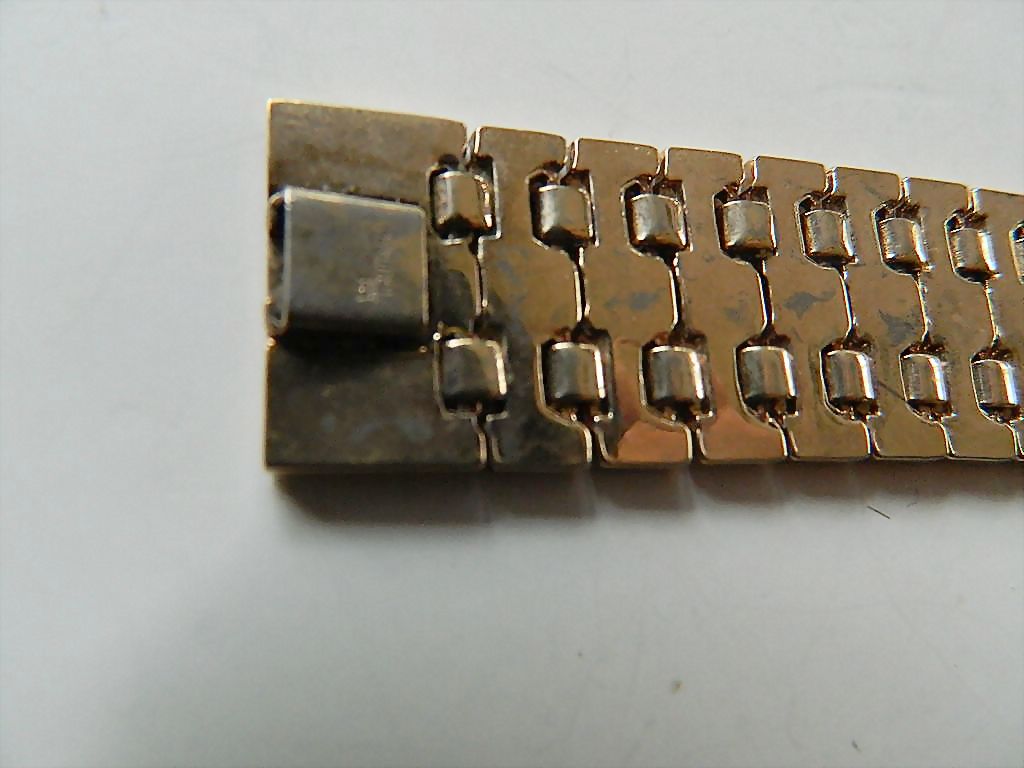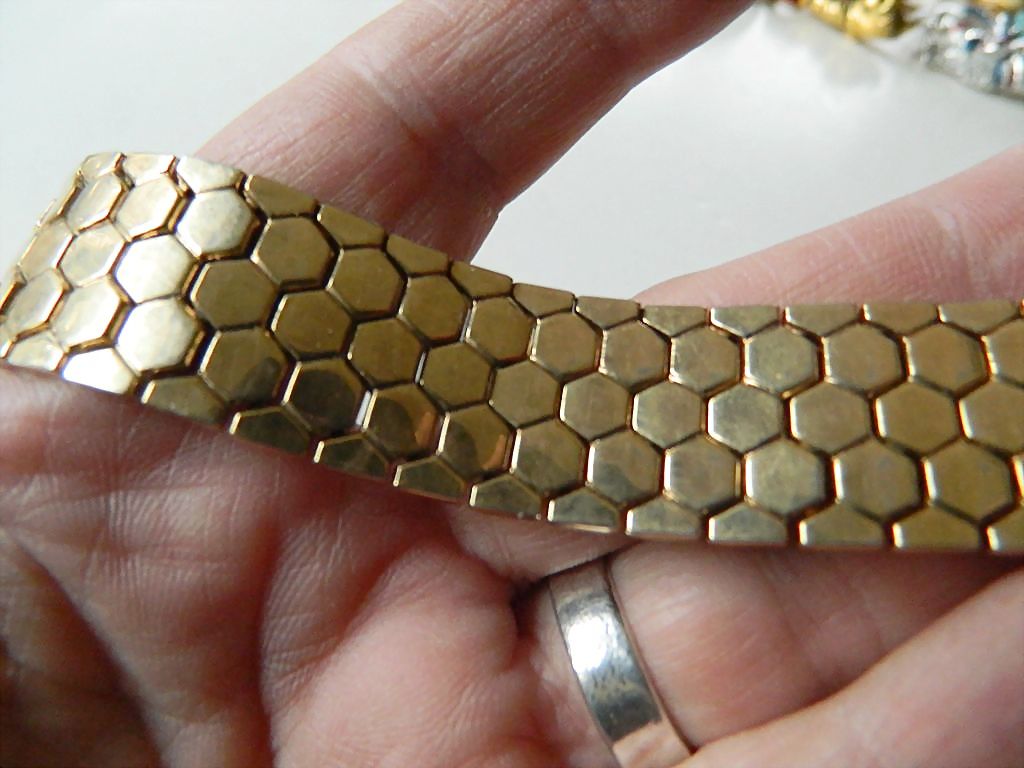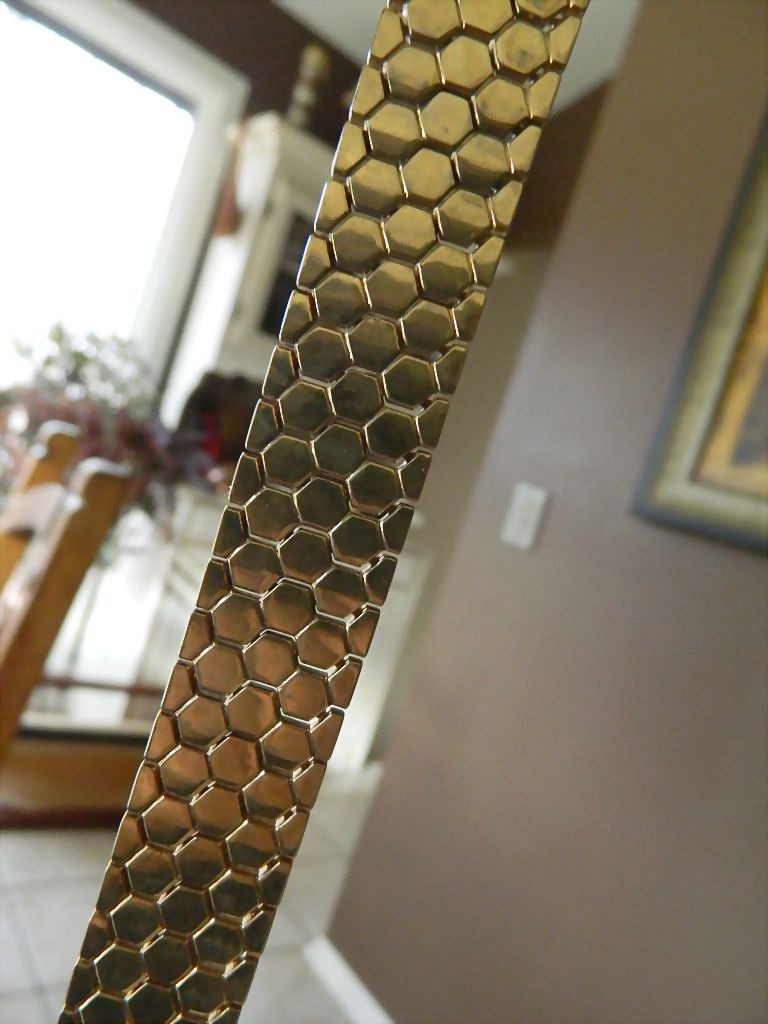 Trifari made three types of this particular "Honeycomb" bracelet. They were made in the mid-late 1940's. This bracelet also was made with tiny rhinestones set in to it -one was about 3/4" and one 1 1/4". This bracelet dose not have the stones. I do have one in my shop with stones for you to view. The bracelet was a take off on a Van clief and arpels piece . The Trifari bracelet was featured in Vogue magazine. This honeycomb bracelet is simple and beautifully made. It is in excellent condition with a soft gold tone finish.There is a strong push in clasp and the Trifari name is on the back side. Very elegant look-first class item! 7" end to end-3/4". wide
Item ID: cjk-599
---
Gender: Female, Age Group: Adult, Color: gold tone, Size: 7"
Add to Wish List
5 other shoppers have this item in their Cart or Wish List. Don't miss out!

Cleveland, OH
Last of Christmas pins-Great gift wear- men's items- wonderful jewelry
Exclusive Ruby Lane Member since 2008
New signed items- Gold and silver-gemstone items are here! visit Hibiscus our sister shop- filled with great mix of items!
More from Scarlett Astor's wonderful things