Sterling pendant-Large glass stone
Here is a wonderful looking pendant made of sterling silver. The silver is mostly textured in a round domed figure. The center is bezel set with a large emerald green glass stone. There is a large silver bail as well. The .925 marking is on the item. Excellent condition. 1 1/2" round
Item ID: SA-0756
---
Gender: Female, Age Group: Adult, Color: sterling- green, Size: 1 1/2" round
Sterling pendant-Large glass stone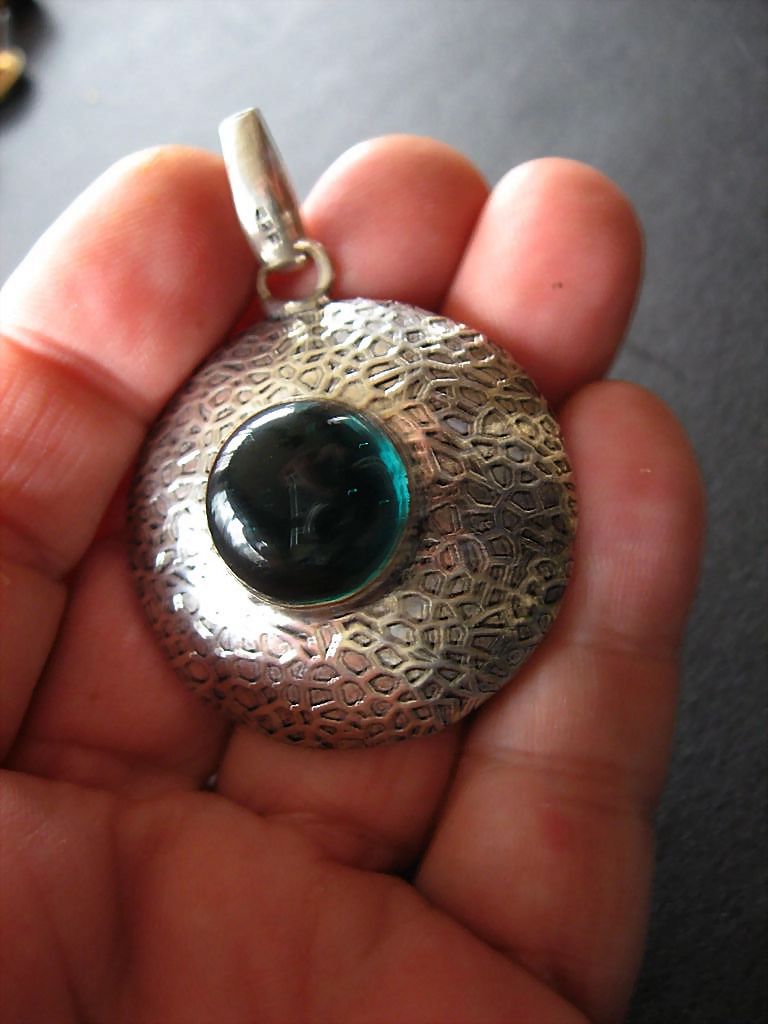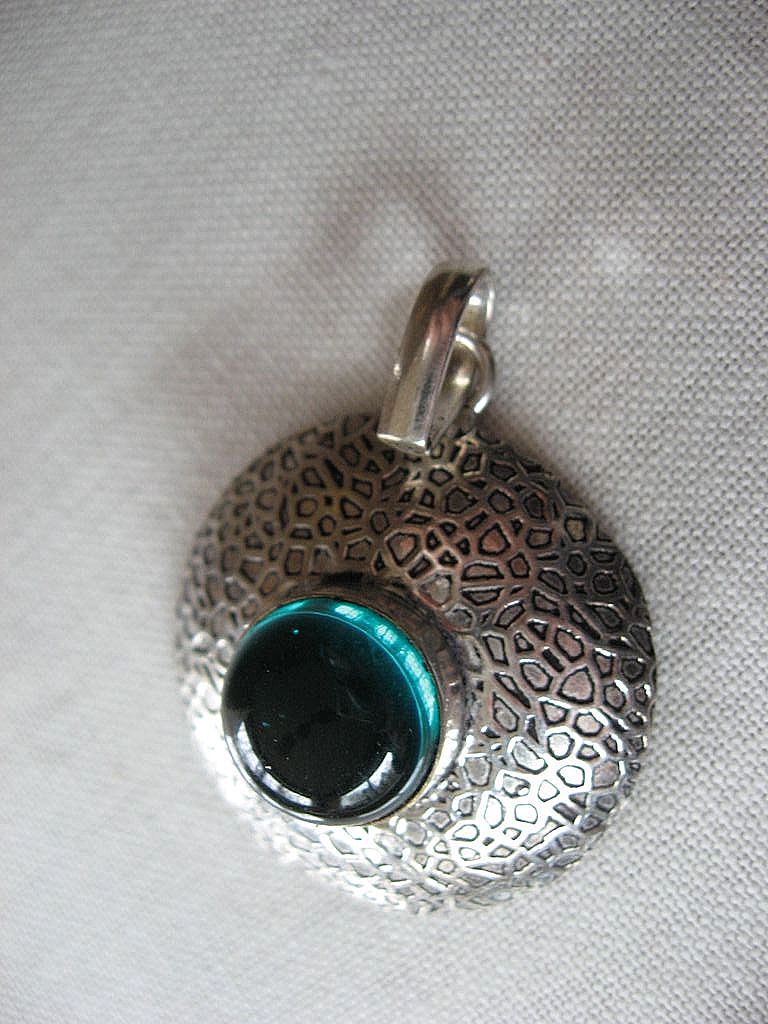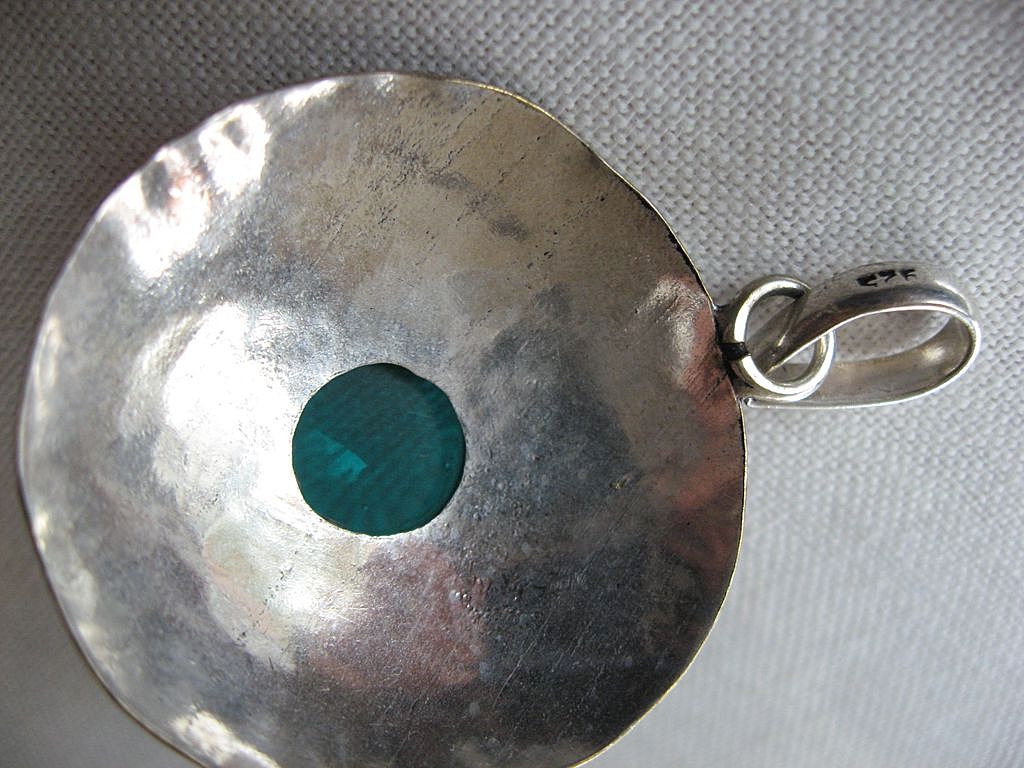 Here is a wonderful looking pendant made of sterling silver. The silver is mostly textured in a round domed figure. The center is bezel set with a large emerald green glass stone. There is a large silver bail as well. The .925 marking is on the item. Excellent condition. 1 1/2" round
Item ID: SA-0756
---
Gender: Female, Age Group: Adult, Color: sterling- green, Size: 1 1/2" round
If you were the pending buyer of this item, go to My Account to view, track and check payment for this item.
$43
USD
SOLD

Cleveland, OH
Last of Christmas pins-Great gift wear- men's items- wonderful jewelry
Exclusive Ruby Lane Member since 2008
New signed items- Gold and silver-gemstone items are here! visit Hibiscus our sister shop- filled with great mix of items!
More from Scarlett Astor's wonderful things