Silver orchid-Pin
This very large and very gorgeous pin is made of silver. It has been tested- there is no mark. The pin has an amazing look with silver wires and applied pieces. There is an applied piece at one end and there is a wonderful arched look about it. Very excellent condition. 2 1/4"-2 1/2
Item ID: SA-01000
---
Gender: Female, Age Group: Adult, Color: silver, Size: 2 1/4"- 2 1/2
Silver orchid-Pin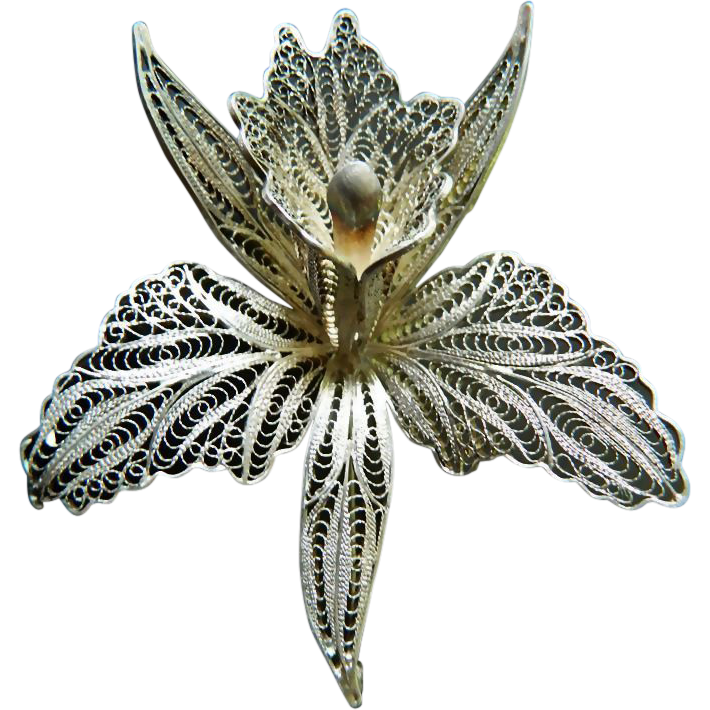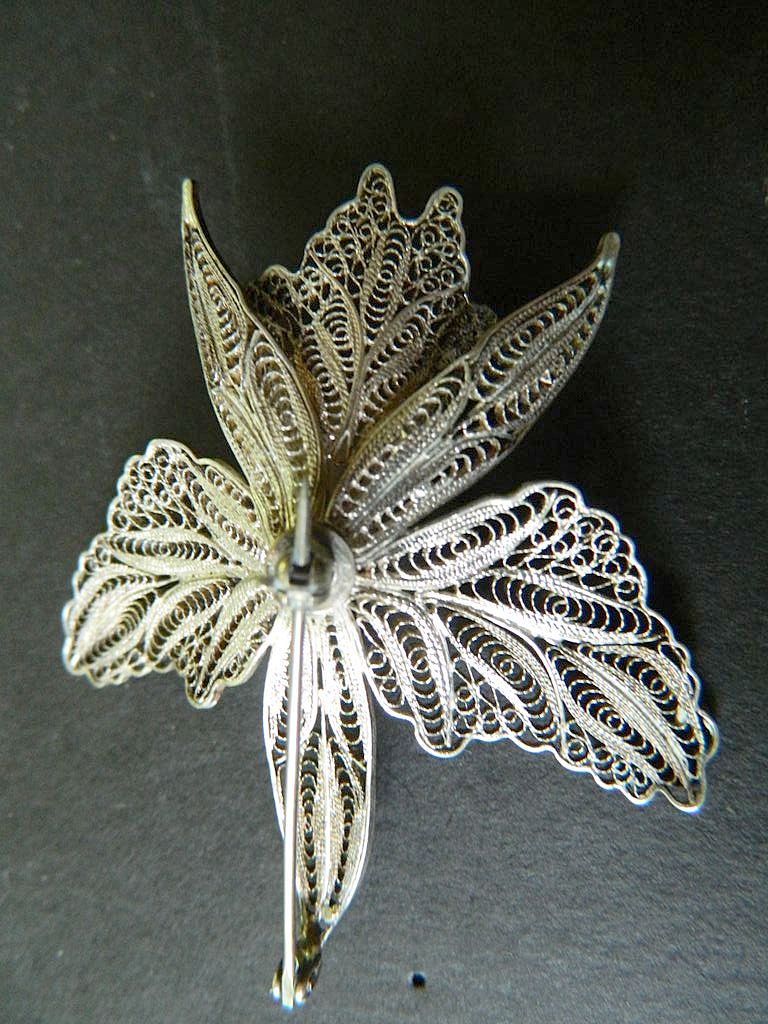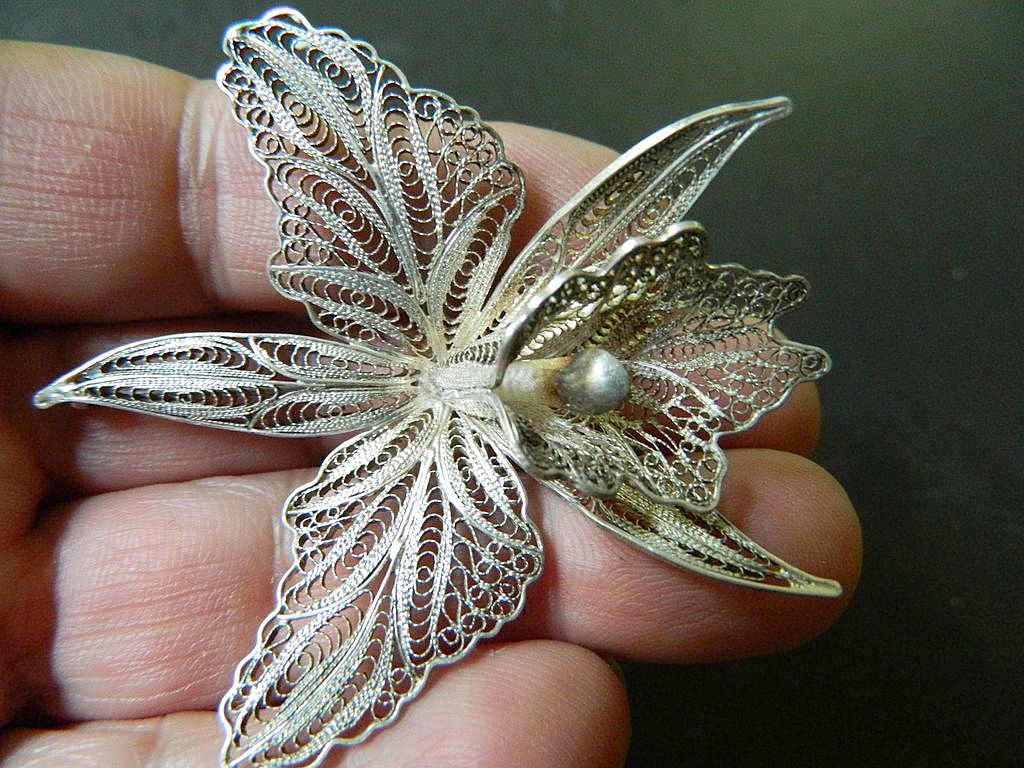 This very large and very gorgeous pin is made of silver. It has been tested- there is no mark. The pin has an amazing look with silver wires and applied pieces. There is an applied piece at one end and there is a wonderful arched look about it. Very excellent condition. 2 1/4"-2 1/2
Item ID: SA-01000
---
Gender: Female, Age Group: Adult, Color: silver, Size: 2 1/4"- 2 1/2
Add to Wish List
Another shopper has this item in their Cart or Wish List. Don't miss out!

Cleveland, OH
New items added daily- Christmas jewelry-Costume&fine jewelry -great giftwear
Exclusive Ruby Lane Member since 2008
New signed items- Gold and silver-gemstone items are here! visit Hibiscus our sister shop- filled with great mix of items!
More from Scarlett Astor's wonderful things