Quimper Breton Man Lug Bowl
Signed Henroit Quimper France on the bottom this lug bowl is in the white, blue, yellow and green colors. It has the side view of the Breton man with his cane standing in the bushes. The bowl has two flat side handles which are blue. There is a minor flake on each handle and a very fine, almost hard to see hairline crack on the outside only of the bowl. It measures 4 in. diameter and is 5 1/2 in. from handle to handle. It is 2 in. deep. This is a very nice Quimper piece. DS
Item ID: 2249
Quimper Breton Man Lug Bowl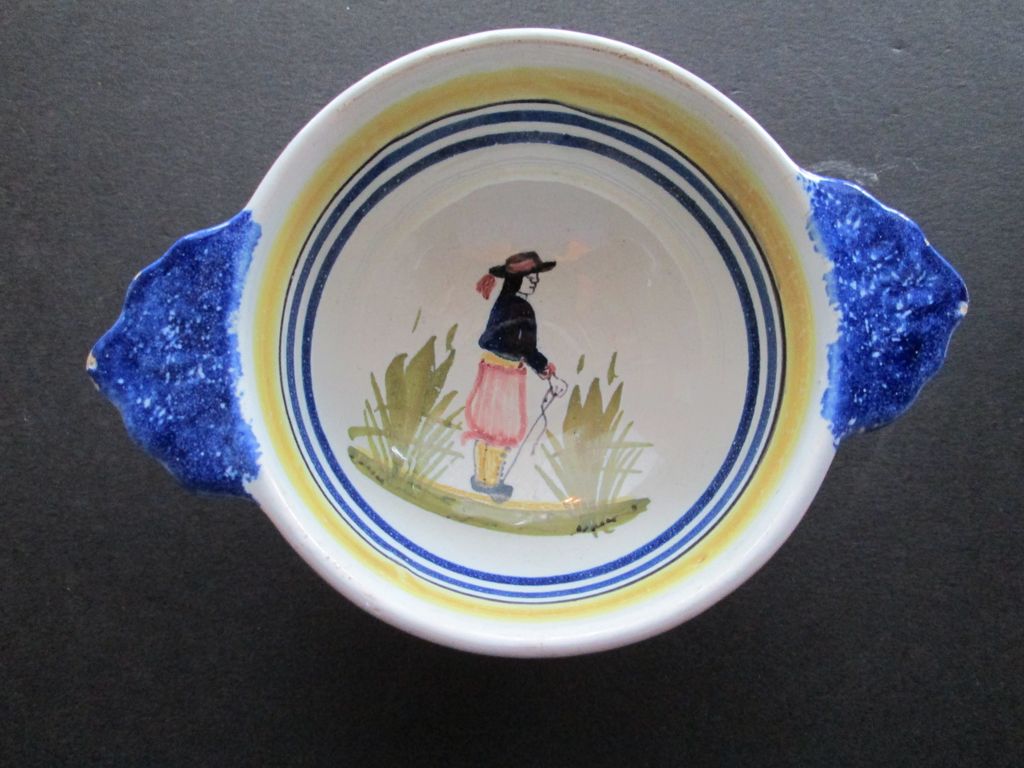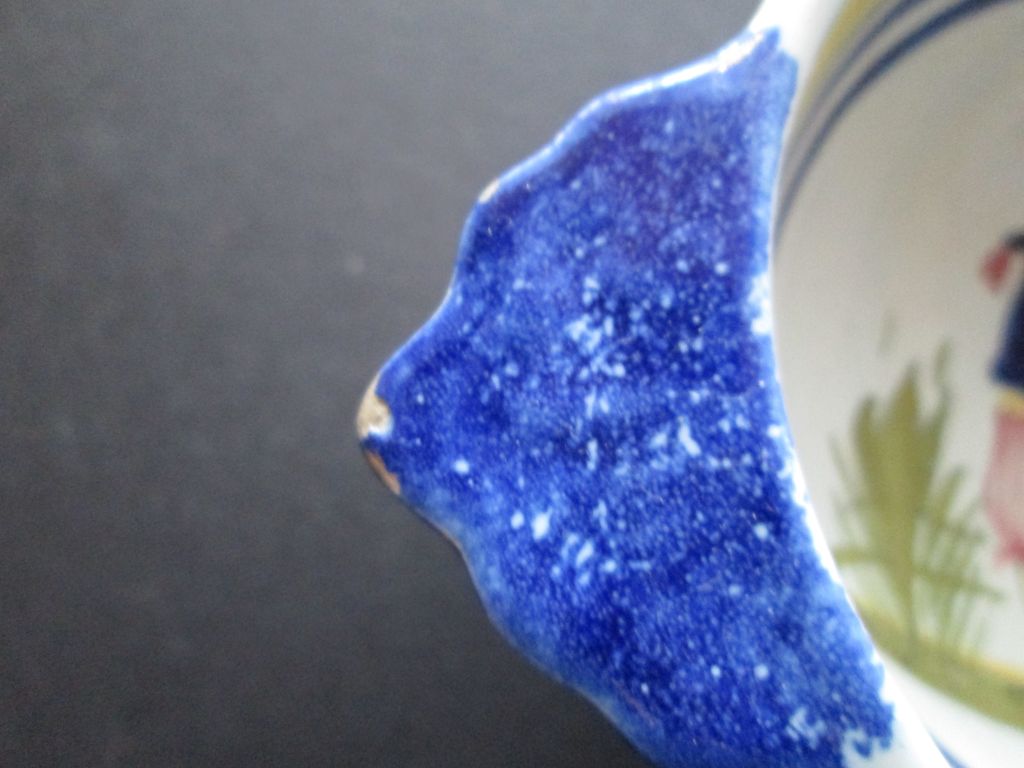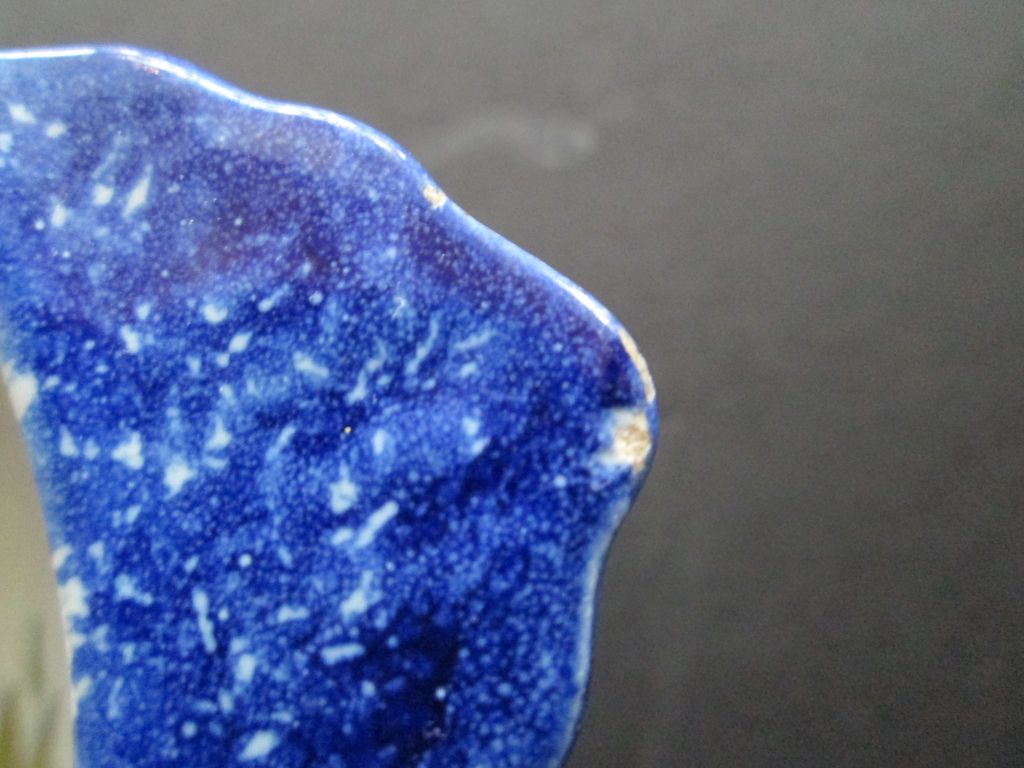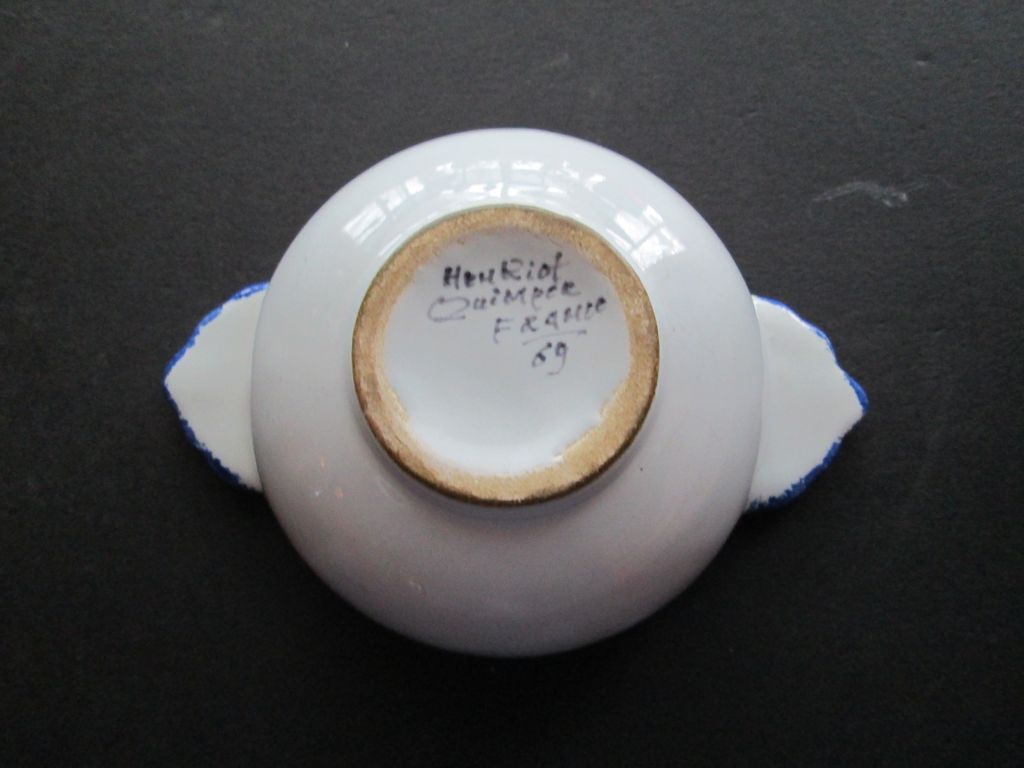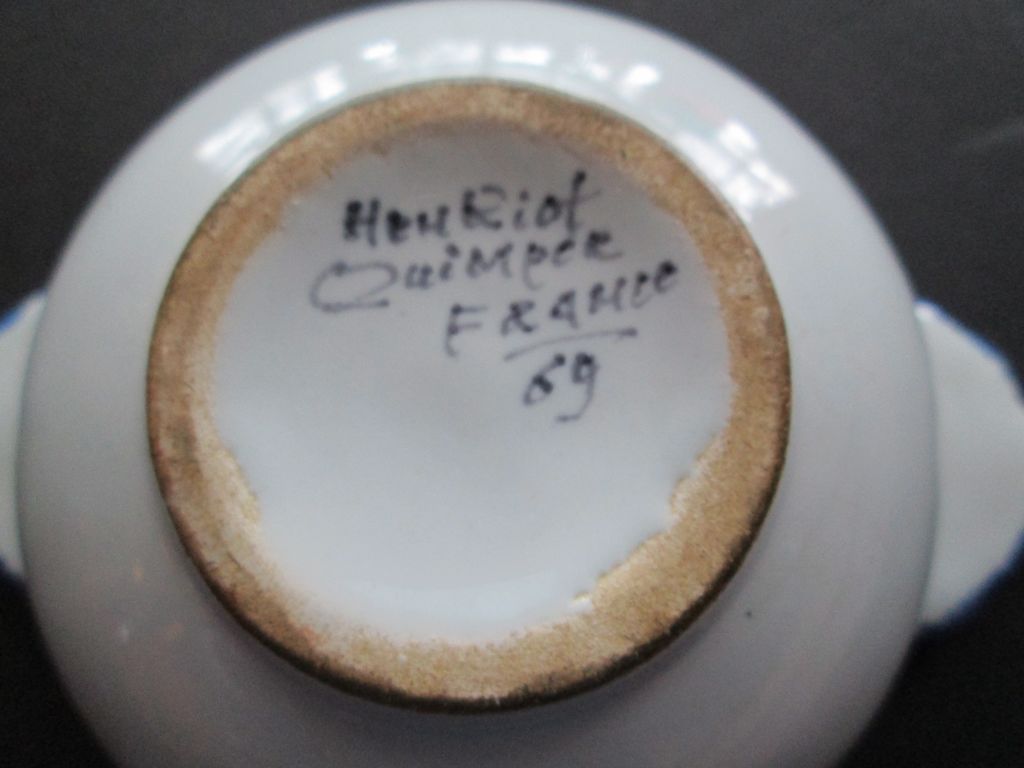 Signed Henroit Quimper France on the bottom this lug bowl is in the white, blue, yellow and green colors. It has the side view of the Breton man with his cane standing in the bushes. The bowl has two flat side handles which are blue. There is a minor flake on each handle and a very fine, almost hard to see hairline crack on the outside only of the bowl. It measures 4 in. diameter and is 5 1/2 in. from handle to handle. It is 2 in. deep. This is a very nice Quimper piece. DS
Item ID: 2249
If you are the pending buyer of this item, go to My Account to view, track and pay for this item.
$42
USD
SALE PENDING
This item is Pending a Sale so cannot be purchased at this time.

Cleveland, OH
Specializing in Art Glass and fine Porcelain. And on occasion something surprisingly different.
Member since 2010
Many Great Items for Christmas!
More from Bats in the Attic