Brass kerosene lamp old
Brass kerosene lamp old
Offered is a brass kerosene lamp with glass shade. It has not been wired for electricity and has a wick inside. I have not tried it but assume it will work. There are no makers mark that I found. The glass is fluted, frosted and has an etched design which is floral. I believe the chimney is a replacement but it fits very well. It has been used and there are small dents which show in the photos. The lamp stands approximately 22" high with the chimney. The base is weighted with a heavy metal.13
Item ID: 2584
Brass kerosene lamp old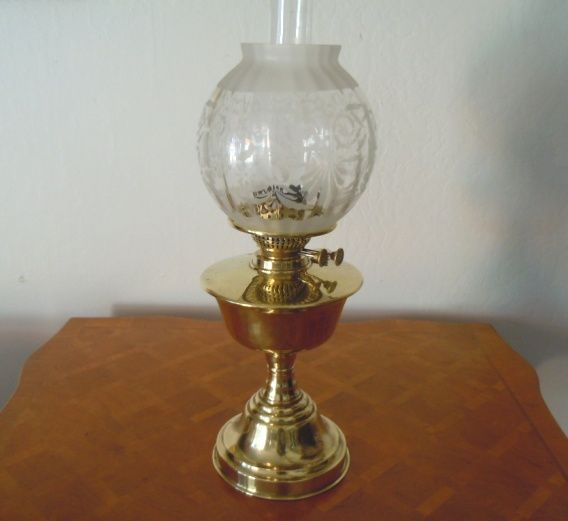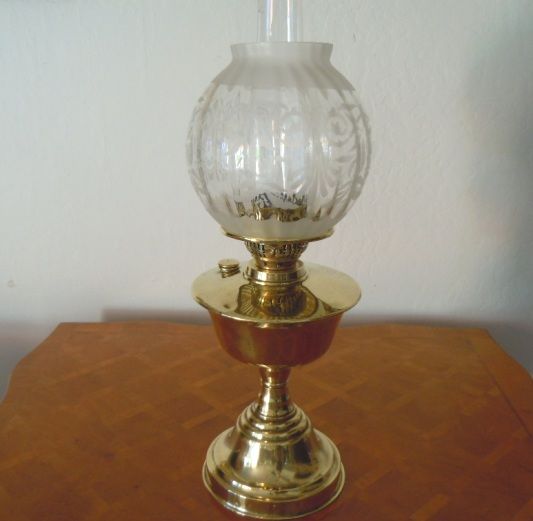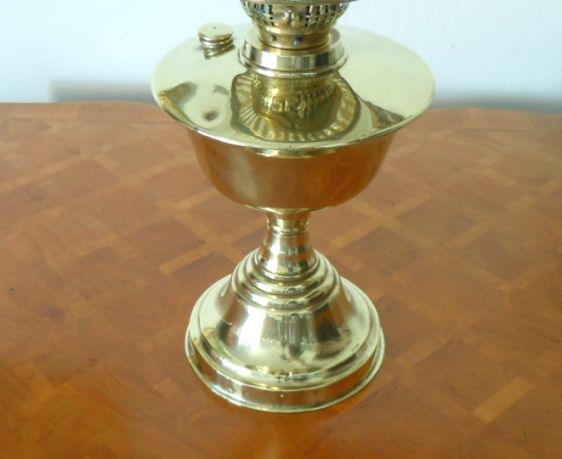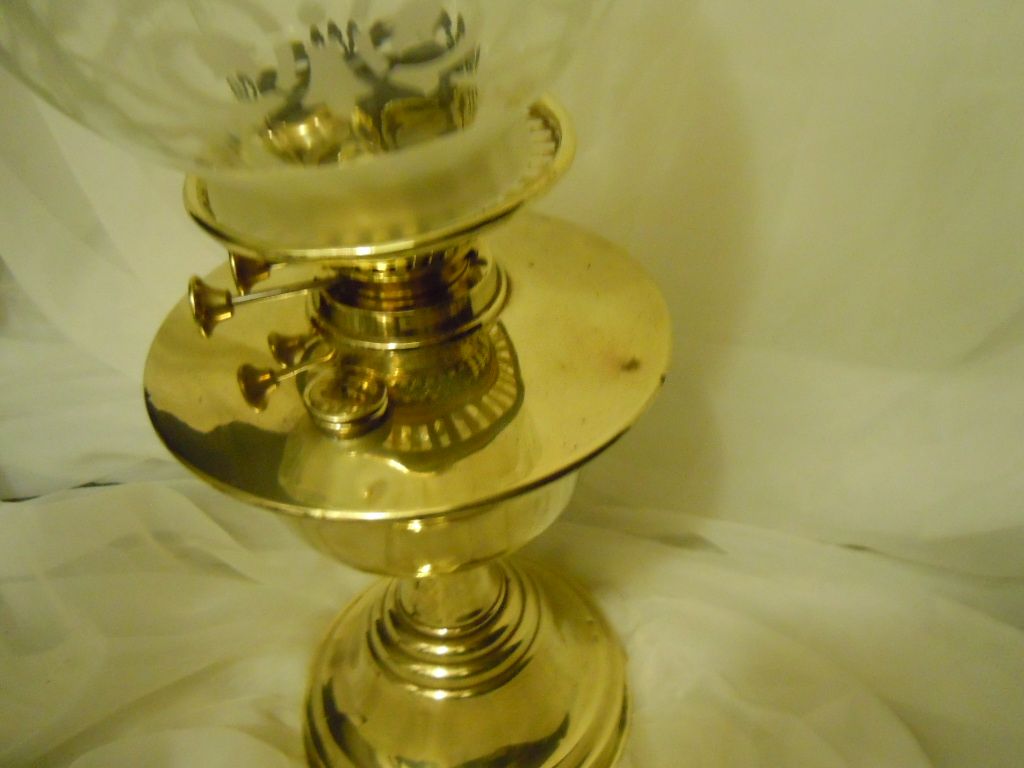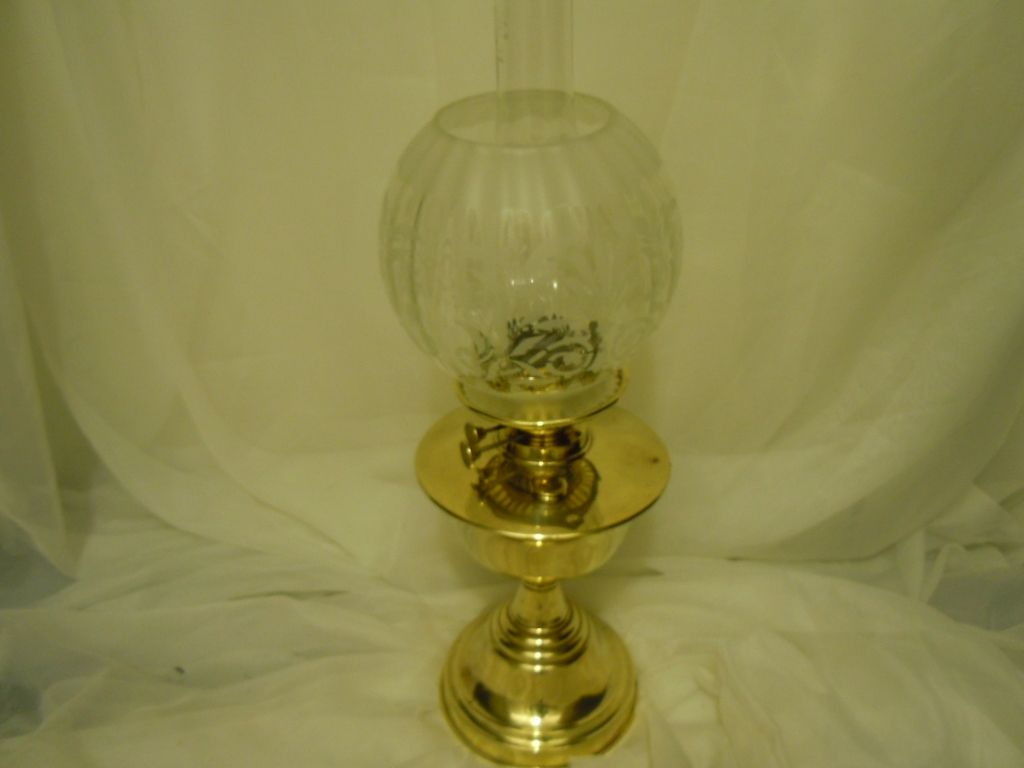 Brass kerosene lamp old
Offered is a brass kerosene lamp with glass shade. It has not been wired for electricity and has a wick inside. I have not tried it but assume it will work. There are no makers mark that I found. The glass is fluted, frosted and has an etched design which is floral. I believe the chimney is a replacement but it fits very well. It has been used and there are small dents which show in the photos. The lamp stands approximately 22" high with the chimney. The base is weighted with a heavy metal.13
Item ID: 2584
Add to Wish List
Another shopper has this item in their Cart or Wish List. Don't miss out!

Sonoma, CA
Time to Differentiate Buy Vintage and Antiques
Exclusive Ruby Lane Member since 2008
We are currently unavailable until Tuesday, April 1. We may not have Internet access during our absence. Please feel free to browse and shop while we are away. Thank you for your patience.
More from Robert Browning Jewels, Silver, Art