Set of 3 Portieux Opaline Perfume Bottles Plus a Covered Jar - All in the Suedois Pattern
These french opaline perfume bottles were made by Portieux and are shown in blue opaline. These are from the late 1880s to the early 1900's. The covered jar is signed Portieux France, indicating before 1920's. Newer ones would say made in France. The name of this pattern is called Suedois (Swedish) and was name after Sweden. The perfume bottles are 6 inches tall for the two smaller ones and about 7 l/2 inches tall for the tallest one. The covered jar is 5 l/2 tall nd 3 inches wide. In perfect condition
Item ID: T418
---
Thank you for visiting my store.
Set of 3 Portieux Opaline Perfume Bottles Plus a Covered Jar - All in the Suedois Pattern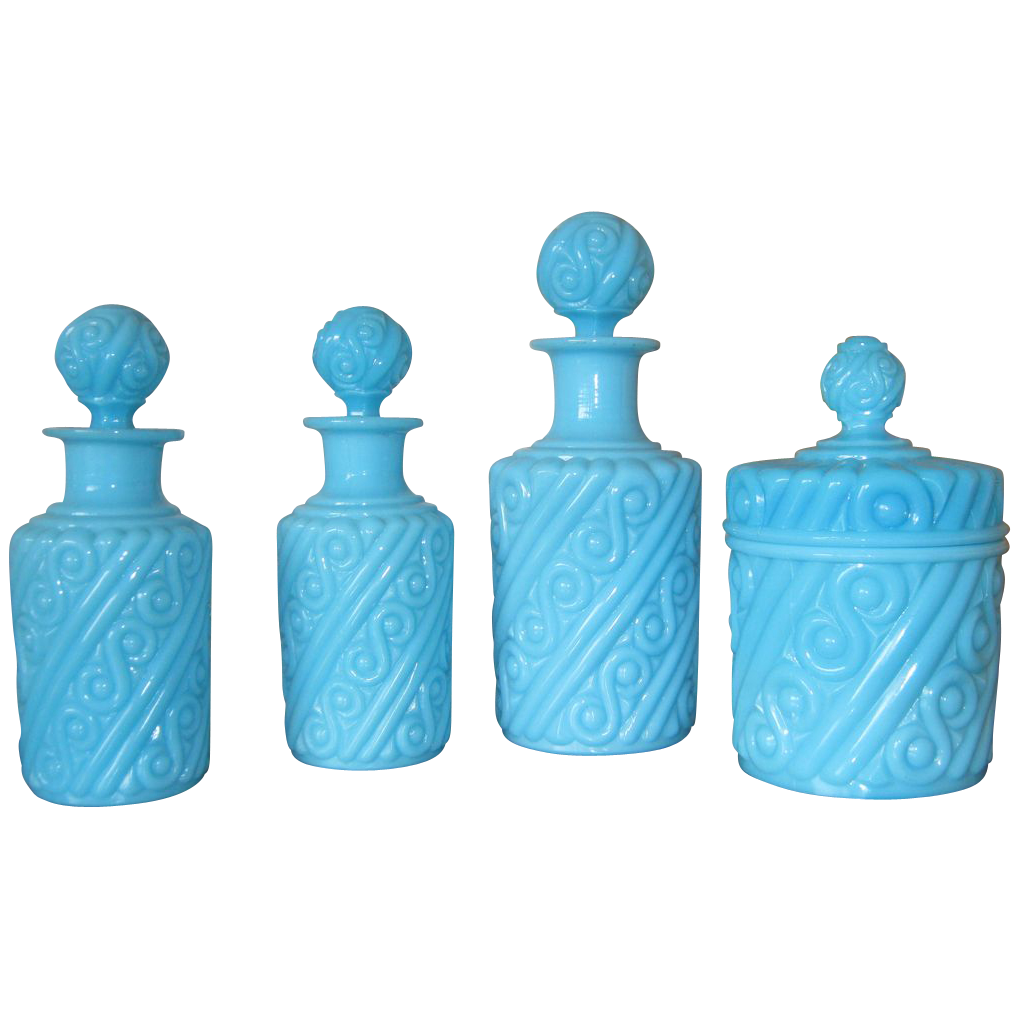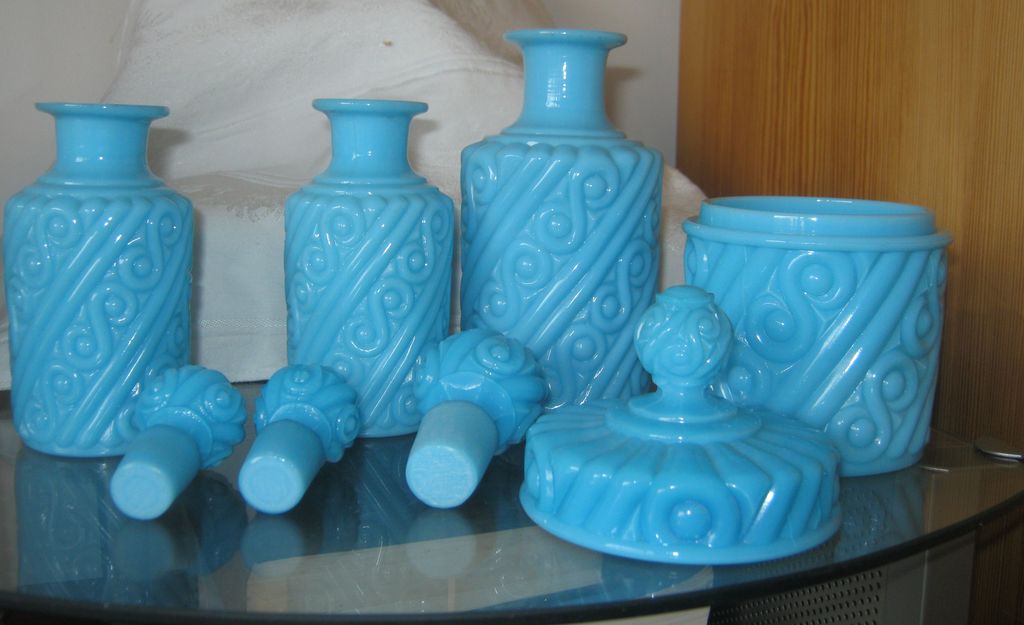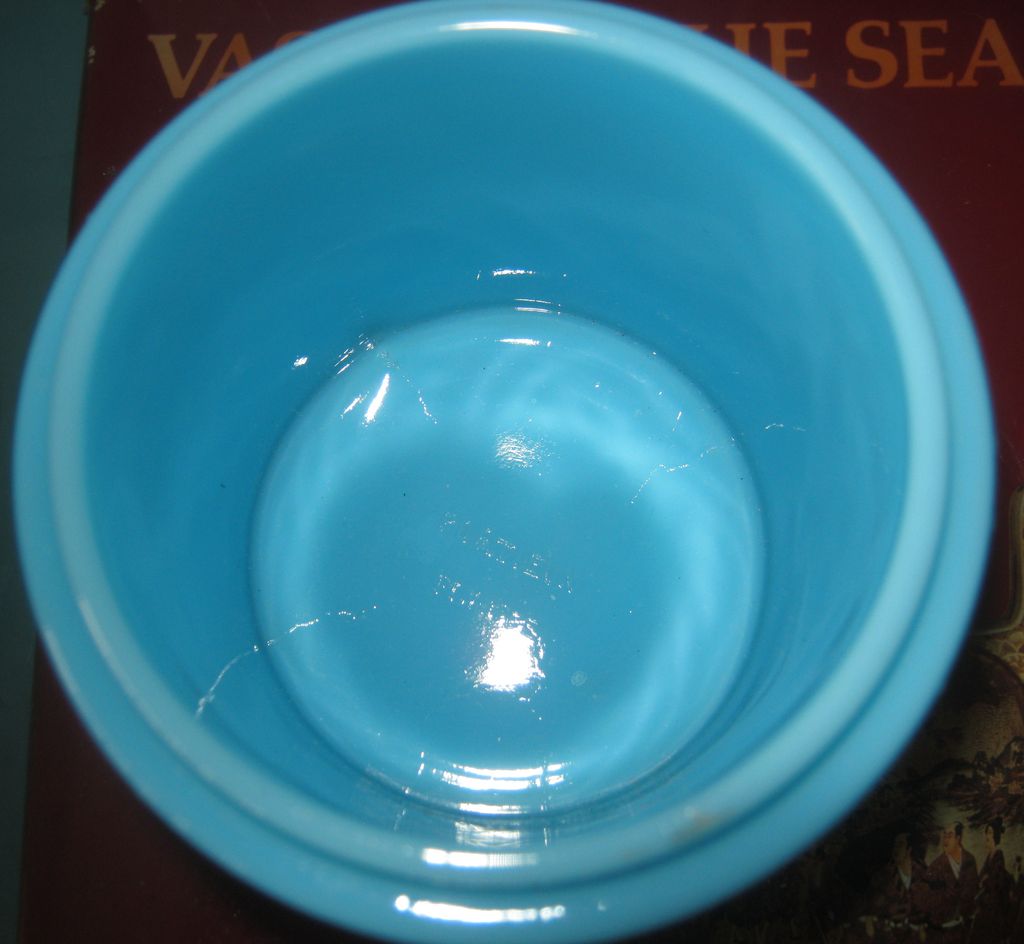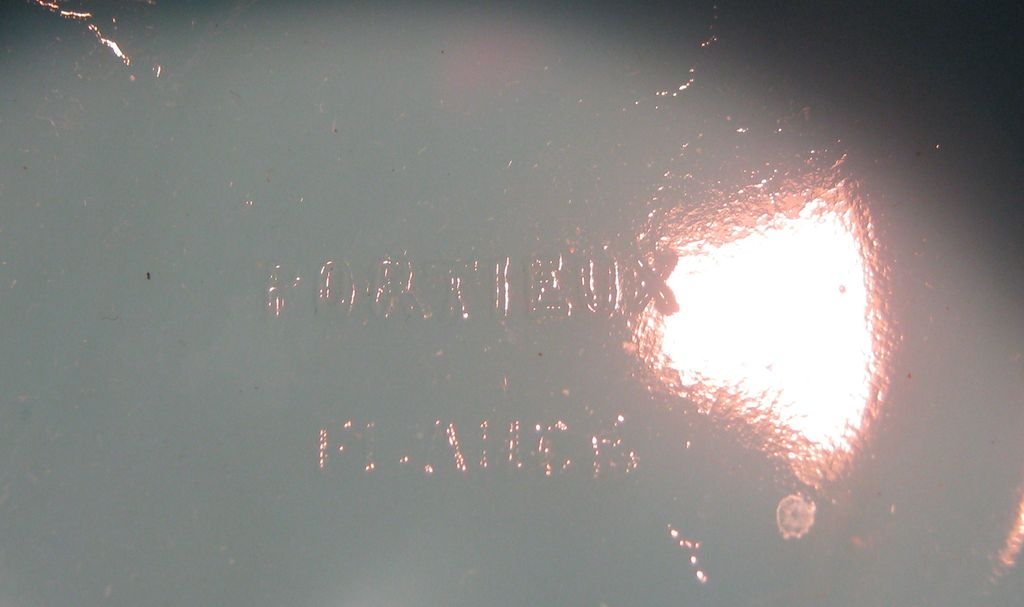 These french opaline perfume bottles were made by Portieux and are shown in blue opaline. These are from the late 1880s to the early 1900's. The covered jar is signed Portieux France, indicating before 1920's. Newer ones would say made in France. The name of this pattern is called Suedois (Swedish) and was name after Sweden. The perfume bottles are 6 inches tall for the two smaller ones and about 7 l/2 inches tall for the tallest one. The covered jar is 5 l/2 tall nd 3 inches wide. In perfect condition
Item ID: T418
---
Thank you for visiting my store.
Add to Wish List
2 other shoppers have this item in their Cart or Wish List. Don't miss out!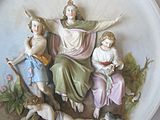 Tamarac, FL
Unique Antiques & Collectibles -
Exclusive Ruby Lane Member since 2009