Surprised Busty Woman Holder
Vintage ceramic busty woman with a surprised look on her face. There is an opening by her bust- I am guessing it can hold business cards or something. NO marks but a tiny remnant of a paper label on the bottom. Approx. 5 1/4"H x 1 3/4"W, excellent condition
Item ID: 2558
Surprised Busty Woman Holder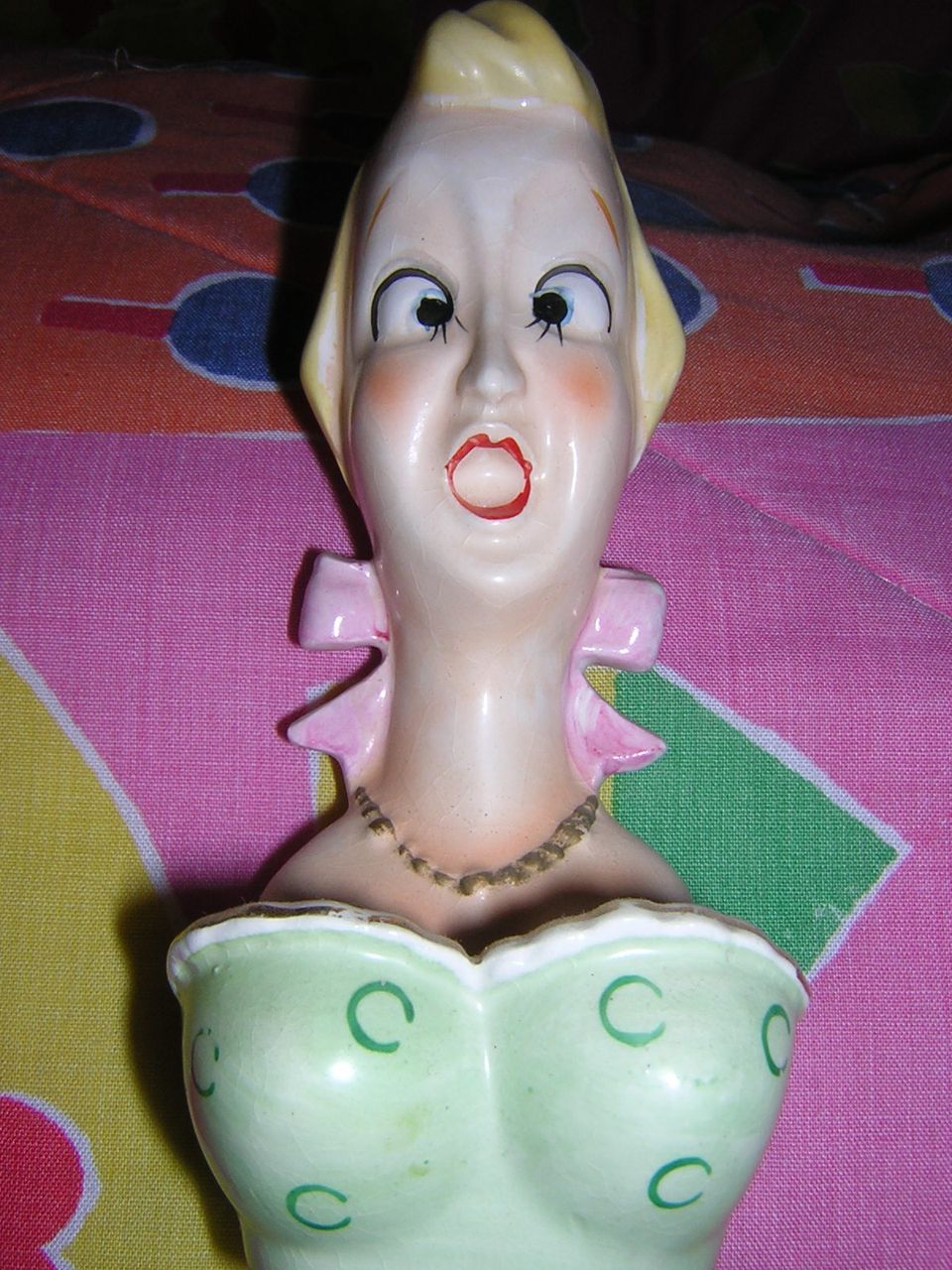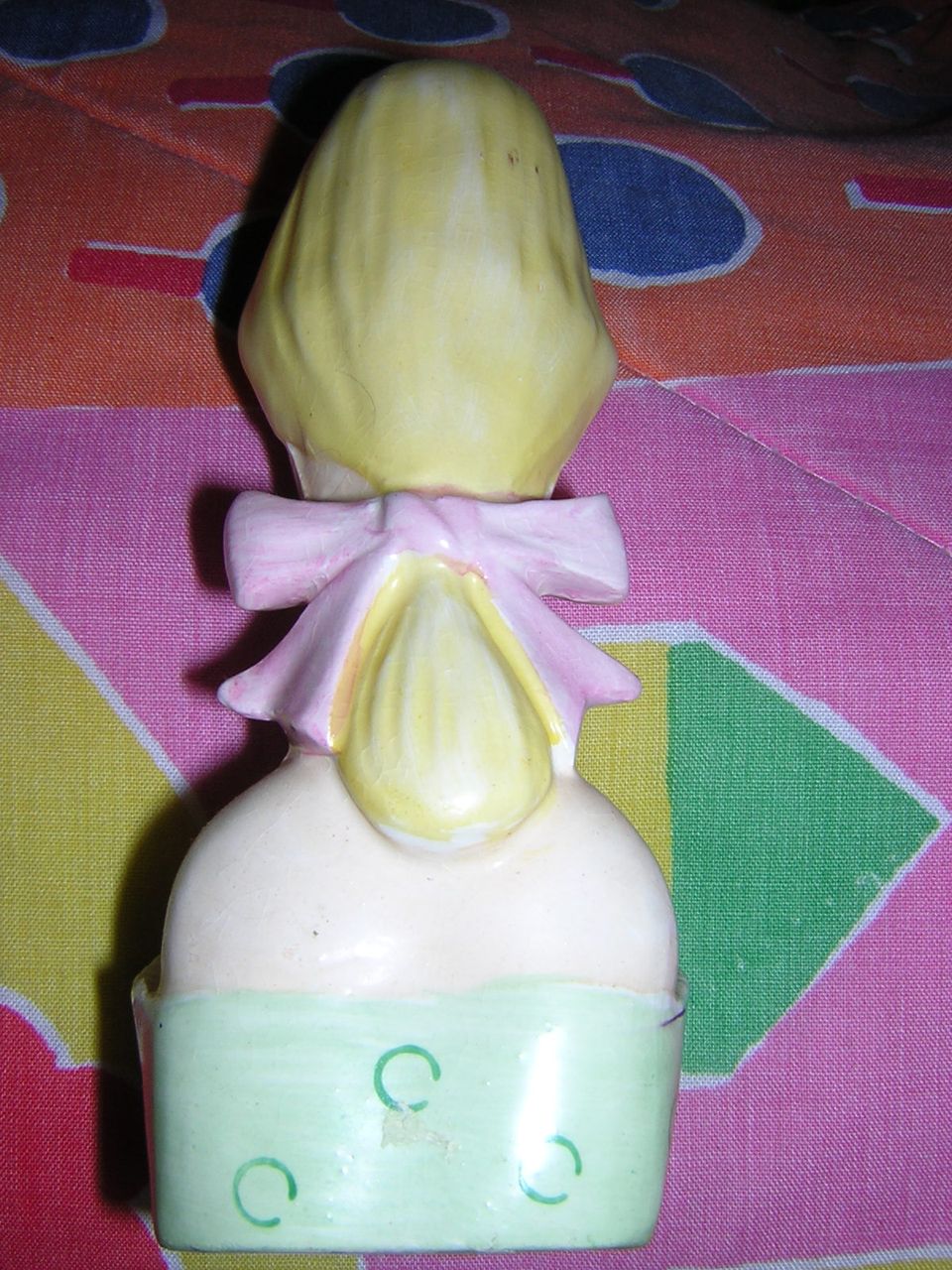 Vintage ceramic busty woman with a surprised look on her face. There is an opening by her bust- I am guessing it can hold business cards or something. NO marks but a tiny remnant of a paper label on the bottom. Approx. 5 1/4"H x 1 3/4"W, excellent condition
Item ID: 2558

Sale starts Sat Dec 14 8:00 AM, ends Sat Dec 14 4:00 PM Pacific Time. This item will be 50% off the price above during the Sale!
Add to Wish List
2 other shoppers have this item in their Cart or Wish List. Don't miss out!

Wilmette, IL
Attitude is everything- pick a good one!
Exclusive Ruby Lane Member since 2008
Vintage Bakelite ,vintage needlework, jewelry, fun items.