Vintage Art Nouveau Brass Lady Pin Brooch
This is a lovely ornate brass Art Nouveau Lady pin that is not hallmarked. I have not polished this brooch. The front of the pin has taken on a rose to copper appearance and the back is brass with patina in some spots,some wear and pitting to the surface, showing it's age.It measures 2" dia. and has a secure fold over pin clasp. Please e-mail with any questions and remember I love to combine shipping. Your item will ship with complimentary tracking. I prefer Paypal and payment is due within 3 days after you make your purchase. If paying by Money Order I prefer Postal Money orders but will take Bank Money Orders as well. Personal checks are also accepted and I do hold them until they clear. Thank you for visiting my Shop!Sorry, I no longer ship to Italy
Item ID: 105
---
Gender: Female, Age Group: Adult, Color: brass, Size: 2" dia.
Vintage Art Nouveau Brass Lady Pin Brooch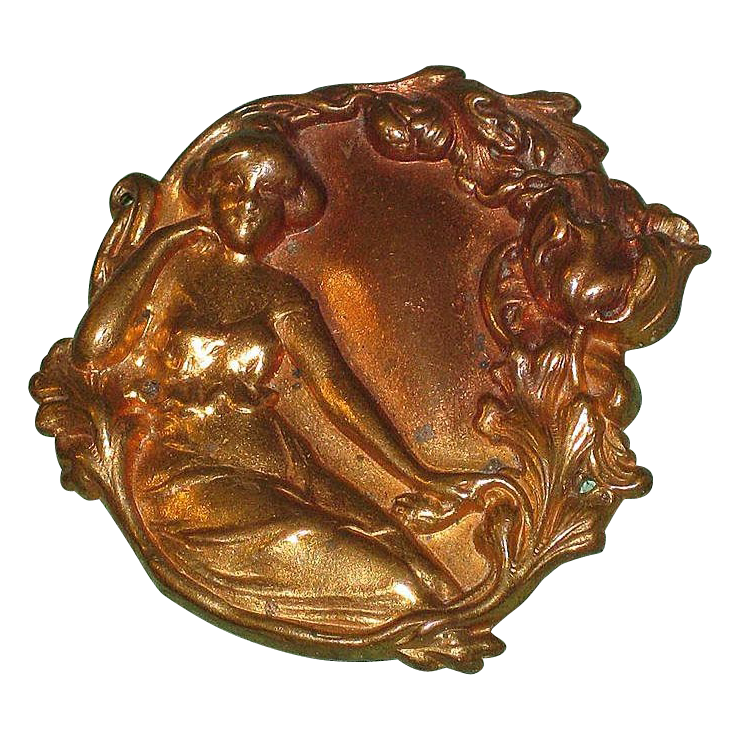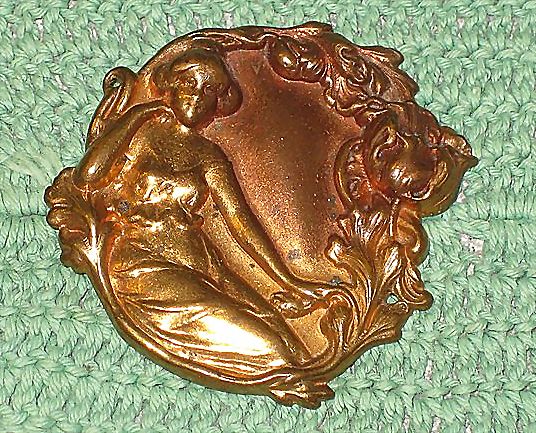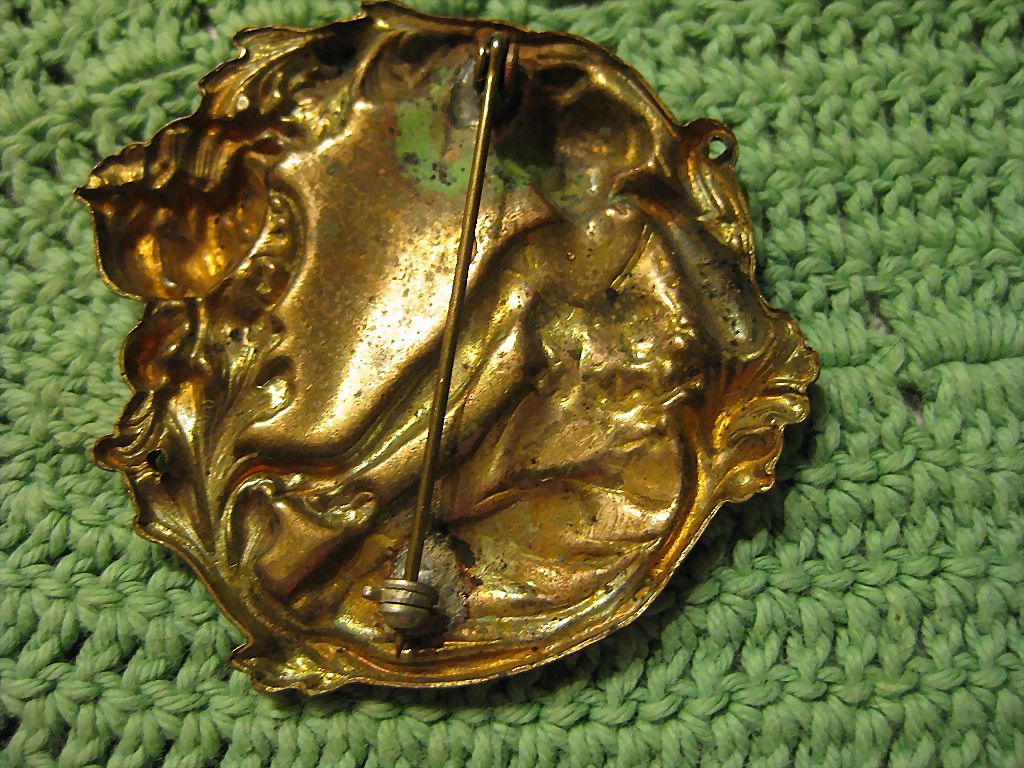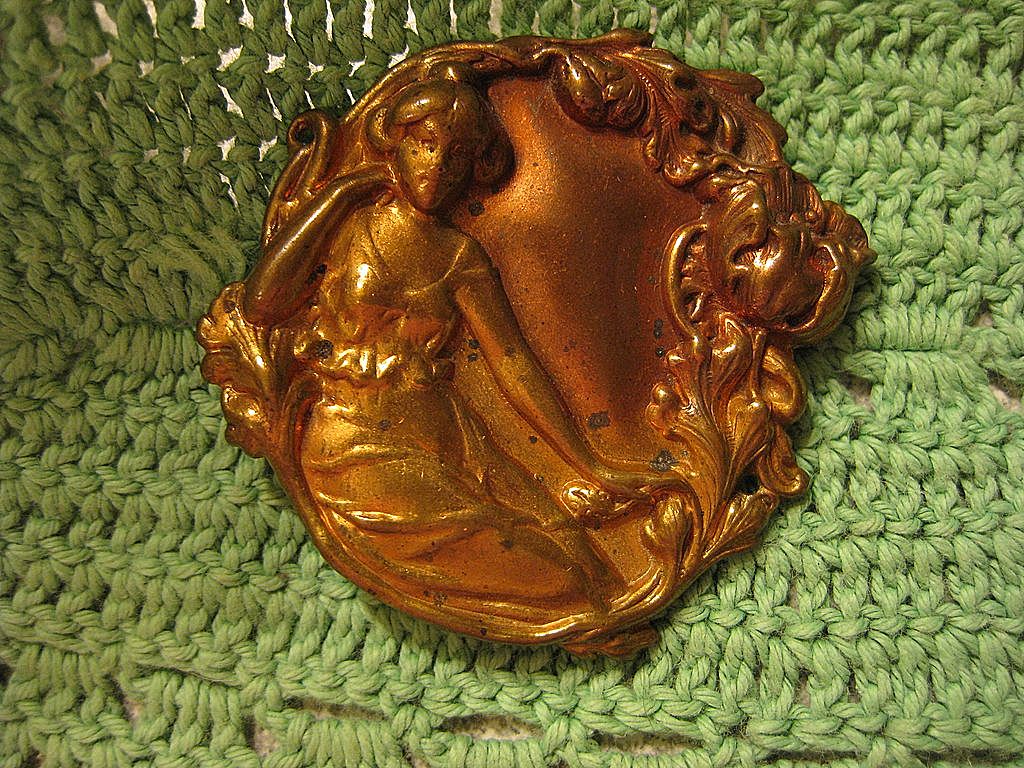 This is a lovely ornate brass Art Nouveau Lady pin that is not hallmarked. I have not polished this brooch. The front of the pin has taken on a rose to copper appearance and the back is brass with patina in some spots,some wear and pitting to the surface, showing it's age.It measures 2" dia. and has a secure fold over pin clasp. Please e-mail with any questions and remember I love to combine shipping. Your item will ship with complimentary tracking. I prefer Paypal and payment is due within 3 days after you make your purchase. If paying by Money Order I prefer Postal Money orders but will take Bank Money Orders as well. Personal checks are also accepted and I do hold them until they clear. Thank you for visiting my Shop!Sorry, I no longer ship to Italy
Item ID: 105
---
Gender: Female, Age Group: Adult, Color: brass, Size: 2" dia.
$25
$18
USD
SALE
Add to Wish List
3 other shoppers have this item in their Cart or Wish List. Don't miss out!

Corpus Christi, TX
An Eclectic Mix of Antiques, Jewelry & Collectibles
Exclusive Ruby Lane Member since 2011
New Items Arriving Weekly! If you see an Item you Love, Contact me and Make an Offer!
Shipping/Handling

*

:
$3.95 USD
Insurance:
$1.95 USD
Price for shipping to USA change location | more services
*USPS First-Class Mail Parcel
Available shipping to USA:
USPS First-Class Mail Parcel: $3.95
USD
, insurance: $1.95
USD
USPS Priority Mail: $4.95
USD
, insurance: $1.95
USD
---
---
More from The Life of Riley