Vintage Cat Figure Metal Box
Vintage Metal Box in Figure of Cat. Signed on Bottom. Made in Italy for Saks Fifth Avenue. Faux Turquoise Eyes and Faux Coral Neck Adornment. 6 1/2" Long 4 7/8" High 3 1/2" Wide
Item ID: jwl211
Vintage Cat Figure Metal Box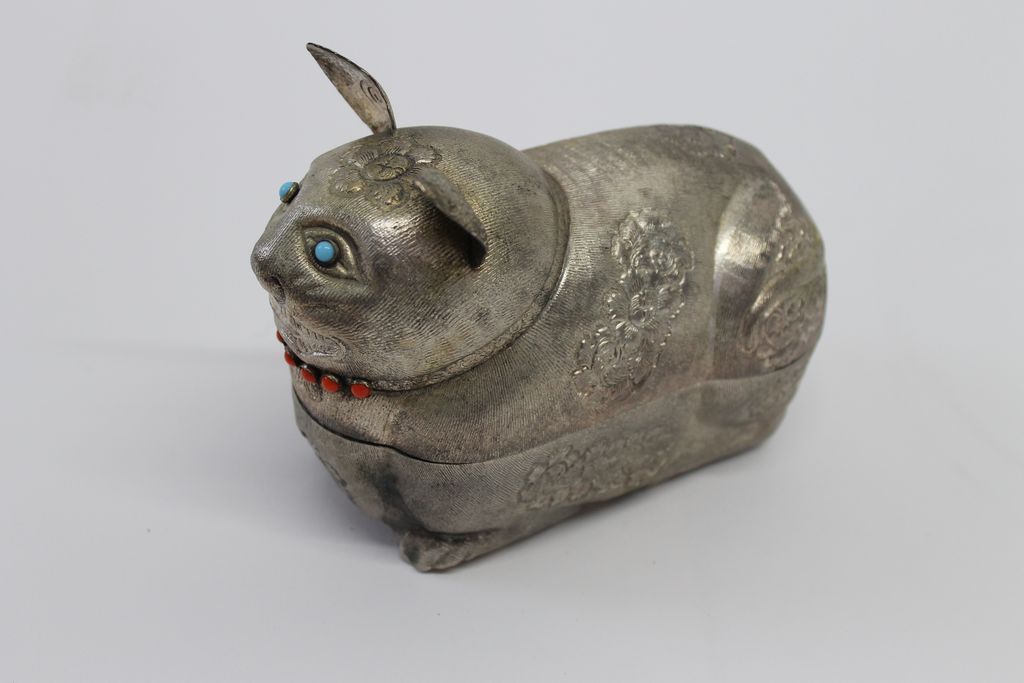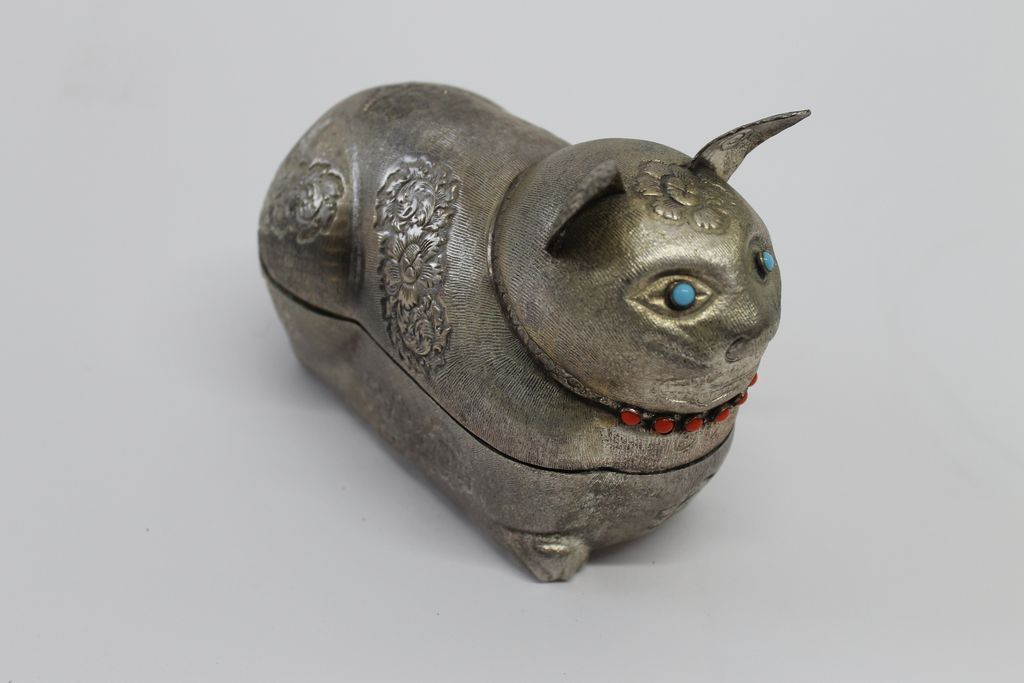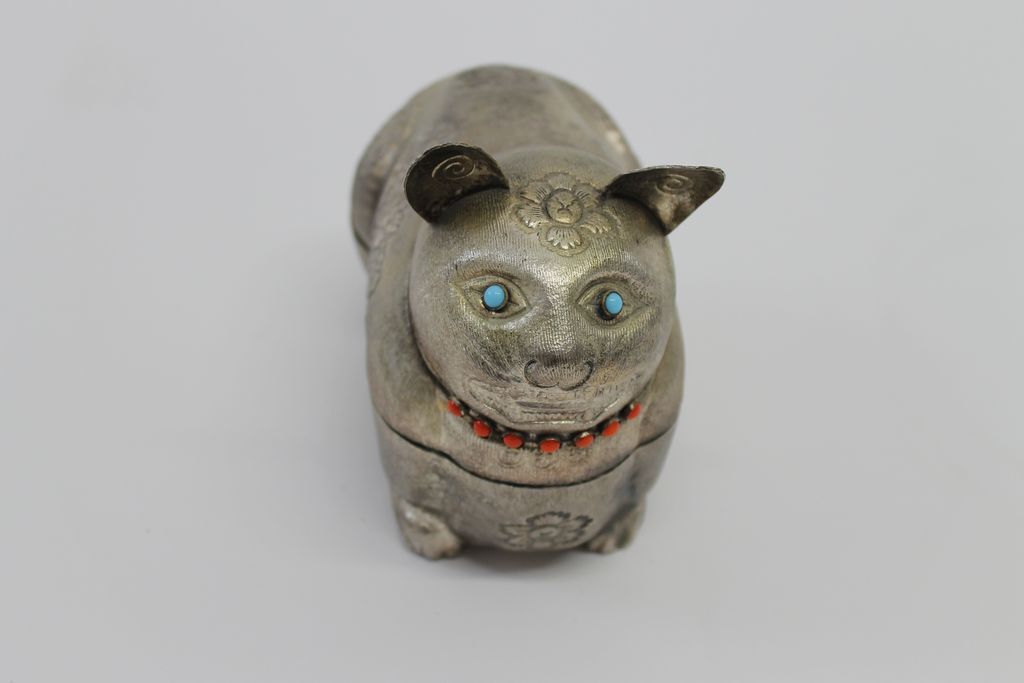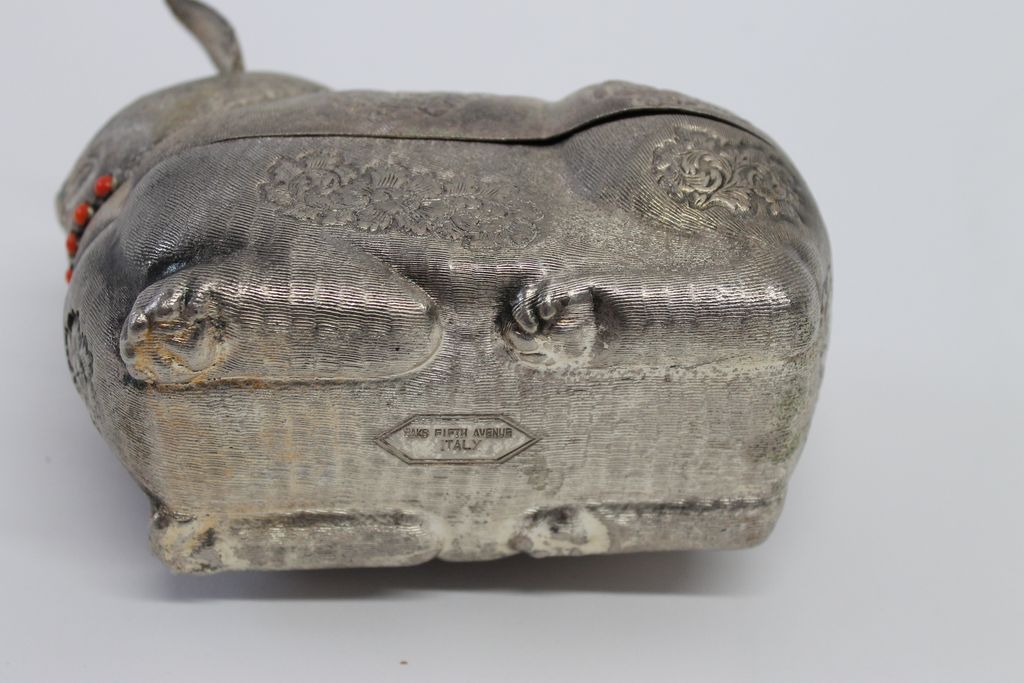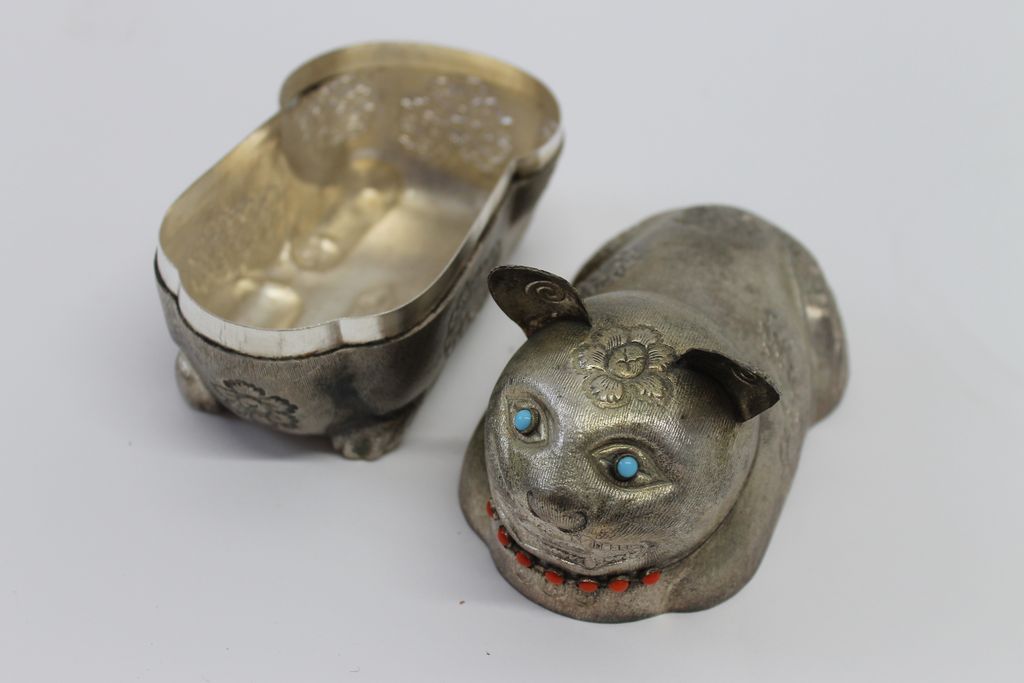 Vintage Metal Box in Figure of Cat. Signed on Bottom. Made in Italy for Saks Fifth Avenue. Faux Turquoise Eyes and Faux Coral Neck Adornment. 6 1/2" Long 4 7/8" High 3 1/2" Wide
Item ID: jwl211
If you were the pending buyer of this item, go to My Account to view, track and check payment for this item.
$145
USD
SOLD

Palm Beach, FL
Antiques, Jewelry and Home Decor...
Member since 2008
A collection dedicated to those in search of Elegance and Magic in daily life.
More from Left Hand Louis