Indiana Glass Bee Hive Pink Glass Covered Candy Dish
a 5 3/8'' square covered dish is 5 7/8'' tall. The lid is covered over with a swarm of bees. The bottom and sides have more bees. It stands on 4 small feet It's in excellent condition. B109
Item ID: GS5217
Indiana Glass Bee Hive Pink Glass Covered Candy Dish
a 5 3/8'' square covered dish is 5 7/8'' tall. The lid is covered over with a swarm of bees. The bottom and sides have more bees. It stands on 4 small feet It's in excellent condition. B109
Item ID: GS5217
If you are the pending buyer of this item, go to My Account to view, track and pay for this item.
$35
USD
SALE PENDING
This item is Pending a Sale so cannot be purchased at this time.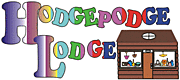 Chicago, IL
We've found what you're looking for.
Exclusive Ruby Lane Member since 2008
We'll always adding new and interesting items from soup bowls to nut crackers.
More from Hodge Podge Lodge - 1