Awesome Green Majolica Cup and Saucer ~ Tulip Shape ~ Unattributed
What a nice little set! The cup and saucer have a wonderful green and brown mottled color with a nice shinny finish. The cup looks like a tulip with raised relief in the shape of petals making up the cups bow. The saucer is in the shape of an opened flower with the petals giving the edge a niece scalloped ruffled look. IT IS RARE TO FIND VINTAGE MAJOLICA IN "LIKE NEW" CONDITION BECAUSE OF WEAR FROM USE AND AGE. TINY GLAZE FLAKES AND CRAZING IS NORMAL AND ADDS CHARACTER TO EACH PIECE
Backstamp: None
Measures: cup 3 1/8" H saucer 5 3/4W
Please visit Timber Hills Shop on Ruby Lane for different and unique items. Items added on a regular basis
Item ID: CUP74
Awesome Green Majolica Cup and Saucer ~ Tulip Shape ~ Unattributed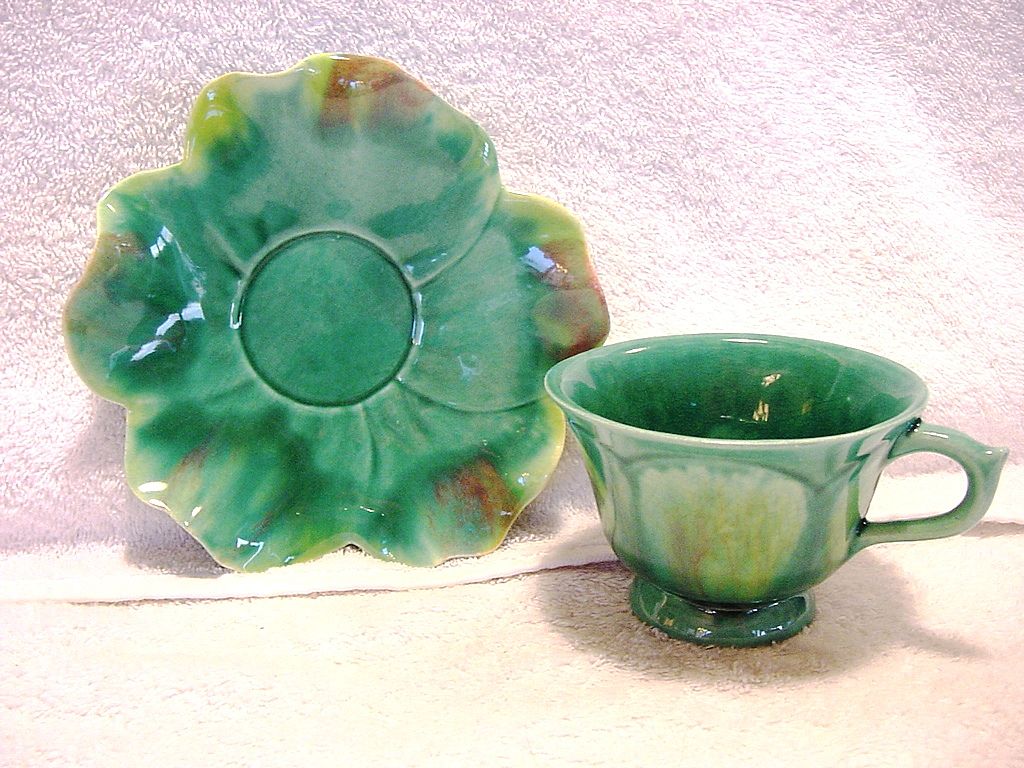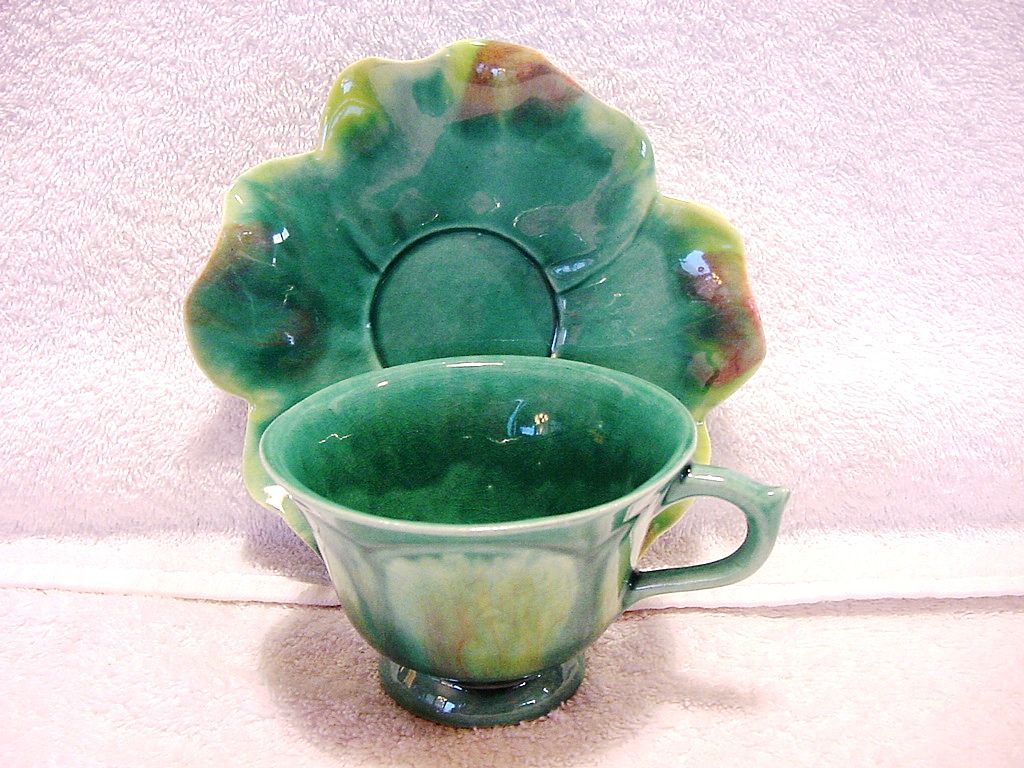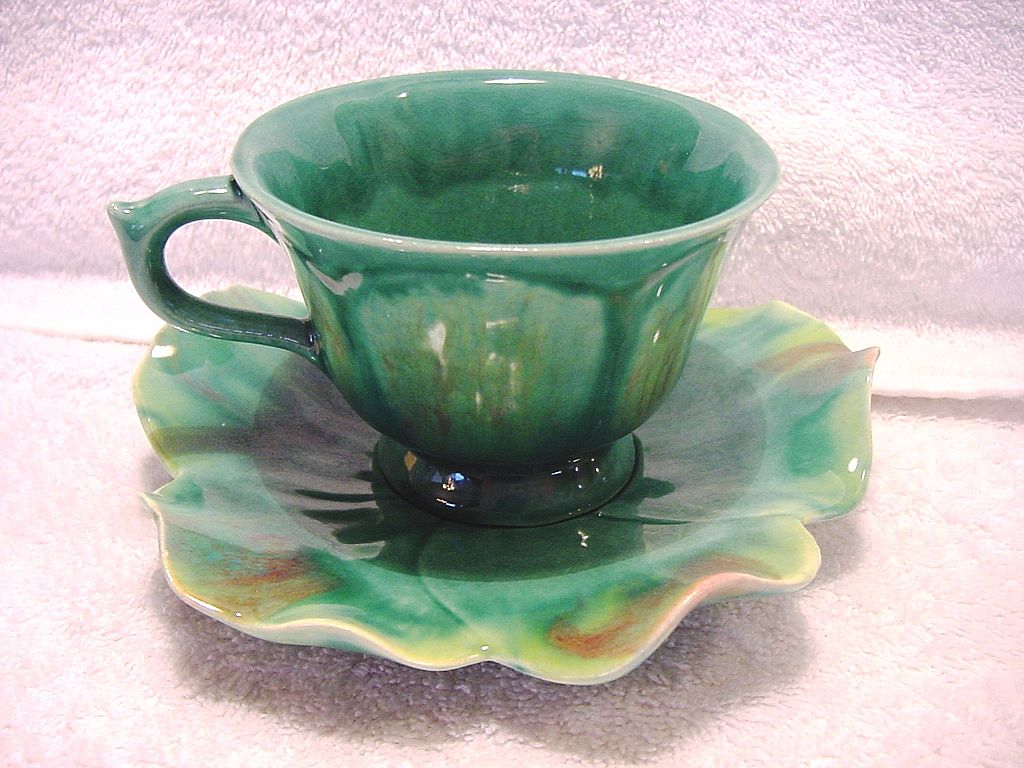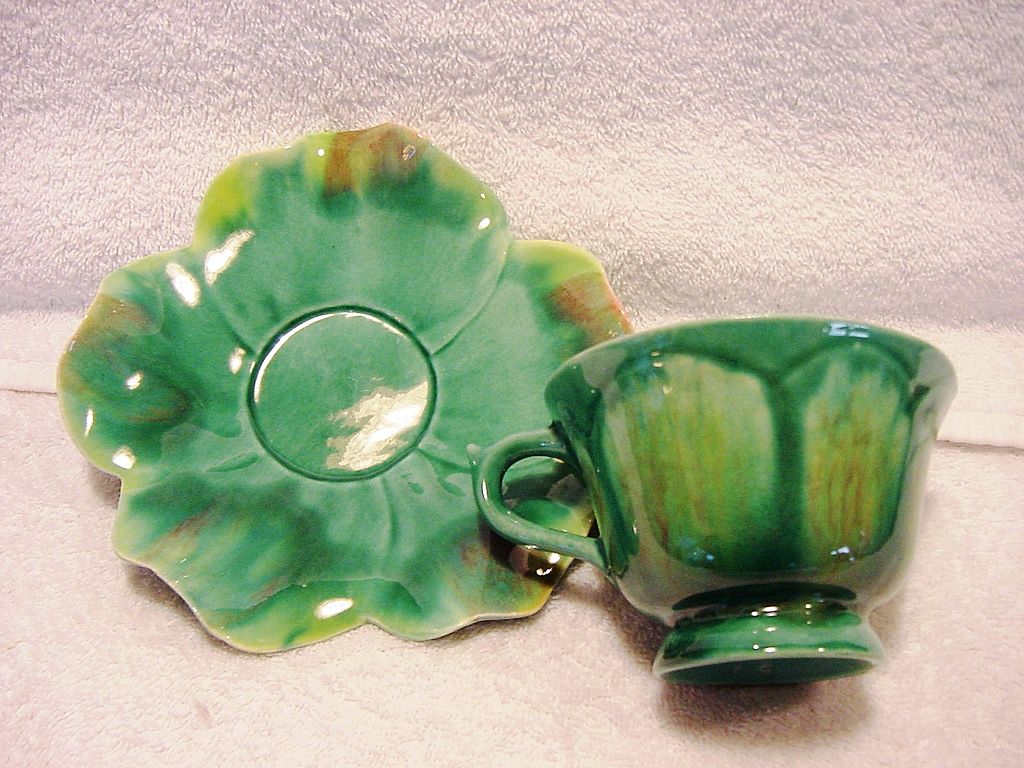 What a nice little set! The cup and saucer have a wonderful green and brown mottled color with a nice shinny finish. The cup looks like a tulip with raised relief in the shape of petals making up the cups bow. The saucer is in the shape of an opened flower with the petals giving the edge a niece scalloped ruffled look. IT IS RARE TO FIND VINTAGE MAJOLICA IN "LIKE NEW" CONDITION BECAUSE OF WEAR FROM USE AND AGE. TINY GLAZE FLAKES AND CRAZING IS NORMAL AND ADDS CHARACTER TO EACH PIECE
Backstamp: None
Measures: cup 3 1/8" H saucer 5 3/4W
Please visit Timber Hills Shop on Ruby Lane for different and unique items. Items added on a regular basis
Item ID: CUP74
$69
USD
SALE
Add to Wish List
2 other shoppers have this item in their Cart or Wish List. Don't miss out!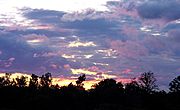 Lee's Summit, MO
Beautiful Fine Living Accents for your Home. Welcome to our Home. Welcome to Timber Hills Antiques.
Exclusive Ruby Lane Member since 2008
Antique serving pieces and place settings have arrived! Just in time for your holiday table! Always FREE SHIPPING-USA.