Limoges Miniature Small Hinged Box Nesting Bird
Created in Fine Limoges Porcelain ~
Endearing Artistic Design ~ Alert "Mother Bird" Sits Proudly on Her Nest with 3 White Eggs ~ Hand Painted Colors on Bird and Nest are Gorgeous ~ Metal "Bow" Clasp Secures the Box ~ Hinged Box is Placed Under the Nest & Bird ~ Inside the Box is a Hand Painted Blue Feather Design Matching the Décor of the Hand Painted Box ~ Bow Clasp is Nice and Secure ~ Hinge Works Smoothly ~
Measures ~ 1 ½ Inches Tall (with bird) ~ 1 5/16 Inch Diameter on Bottom ~
Marked ~ Limoges France ~ Peint Main (Hand Painted) ~ Rochard ~
Condition ~ Absolutely Wonderful Vintage ~ Free of Chips, Cracks, and Repairs ~ Inside Lid is a Tiny Separation/Split in the Porcelain ~ Lid Opens and Closes Securely ~ Delightful Addition to Your Collection ~
We Are Happy to Answer Questions ~ Thank You for Visiting Vintage Ladybug
Item ID: Limoges Hinged Box Bird
Limoges Miniature Small Hinged Box Nesting Bird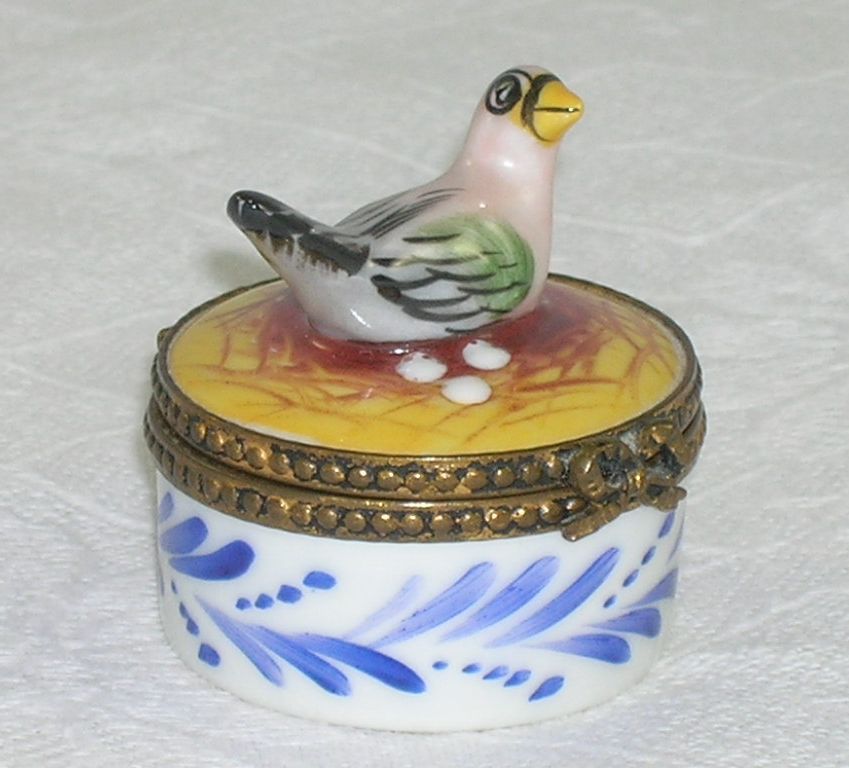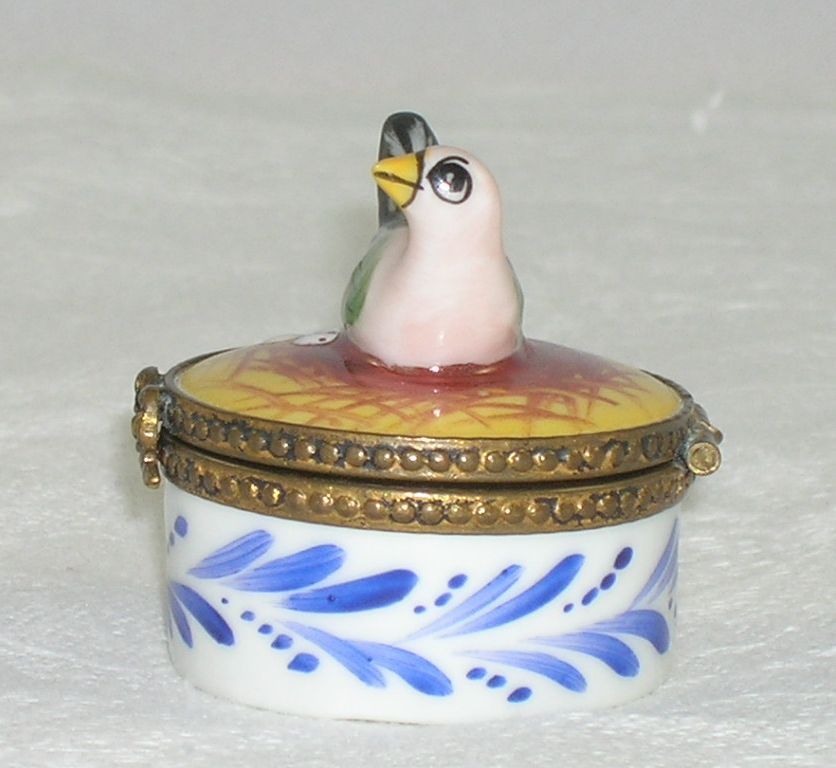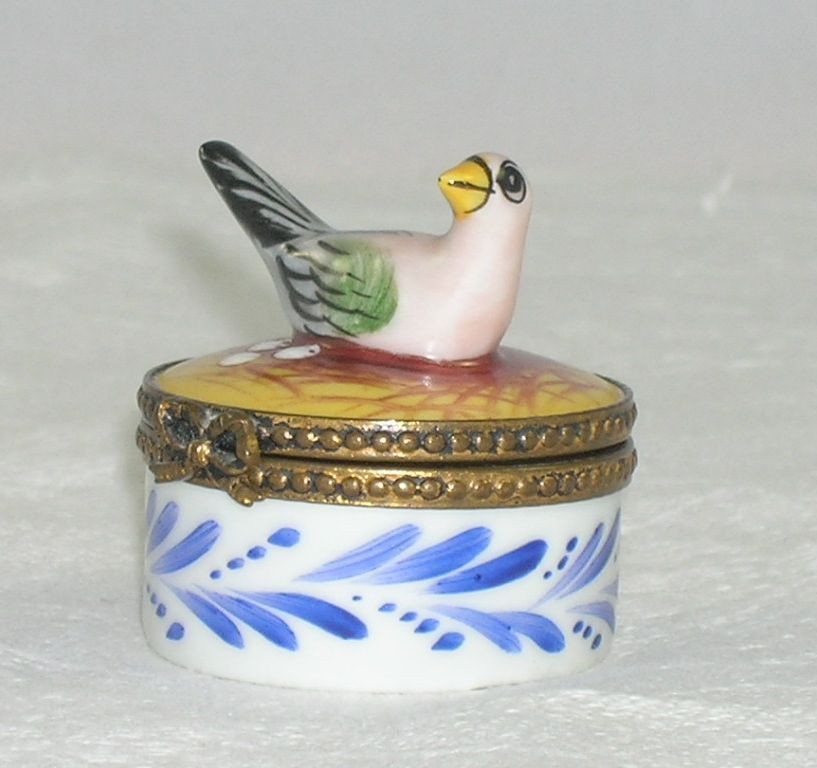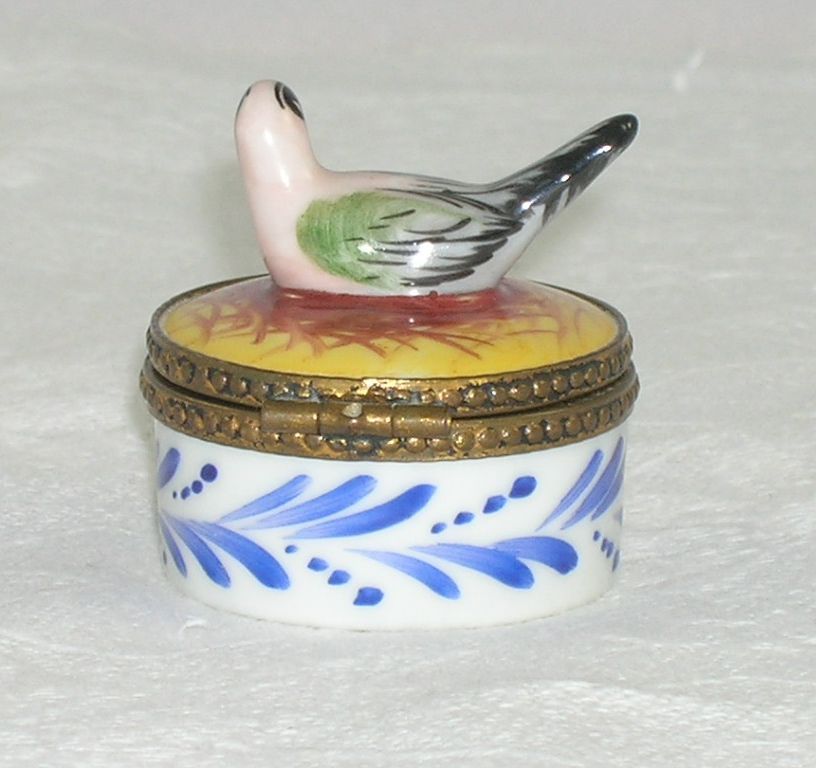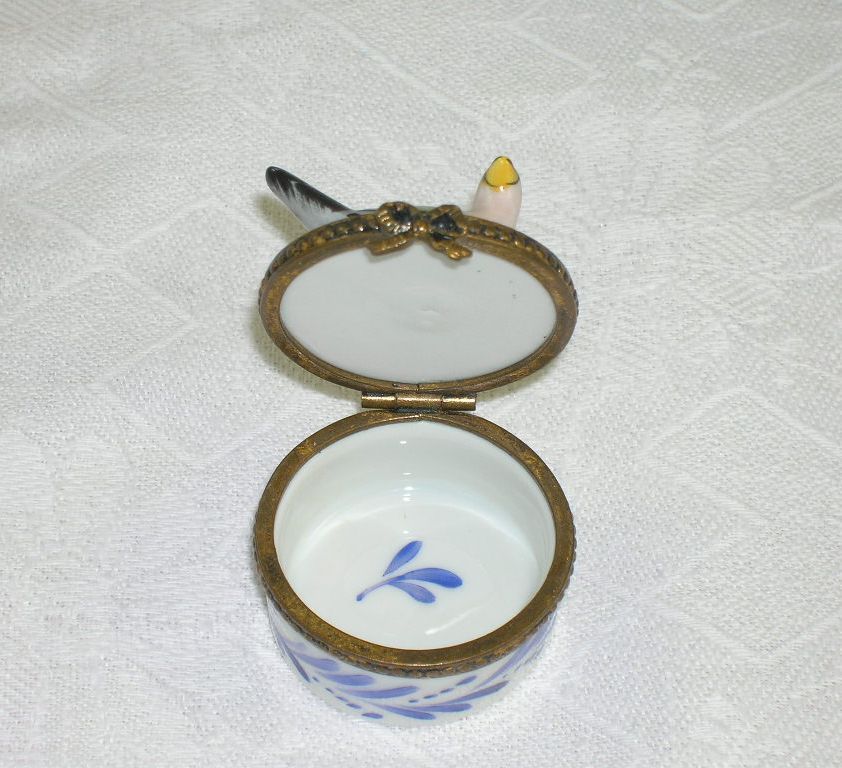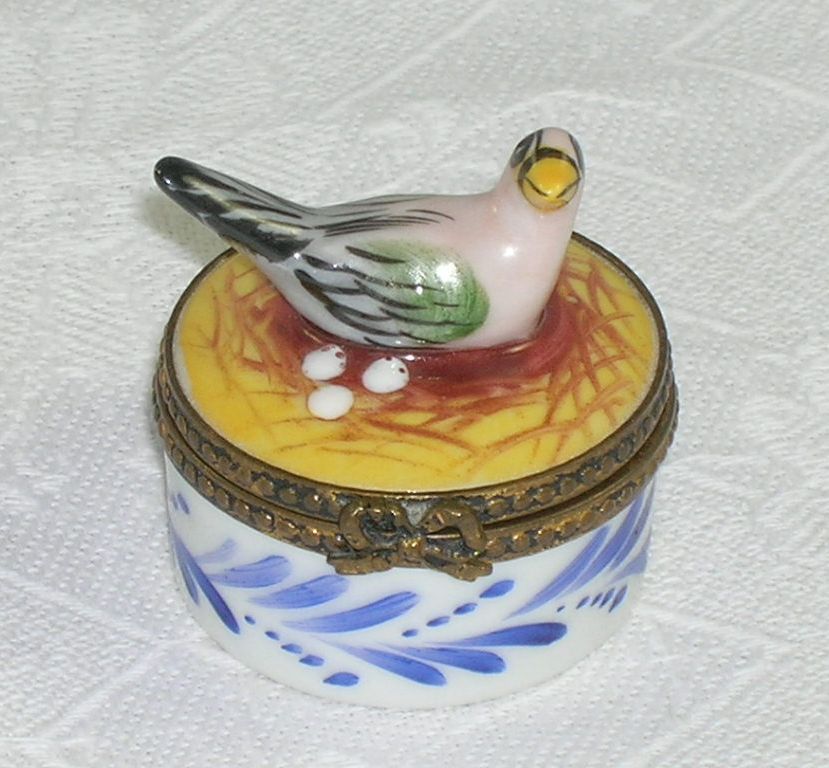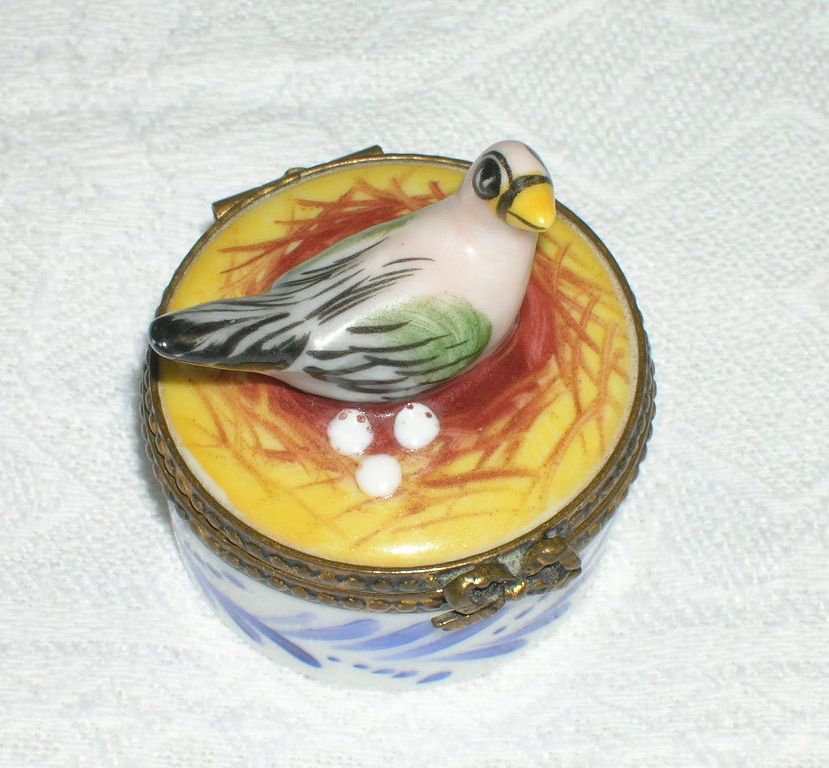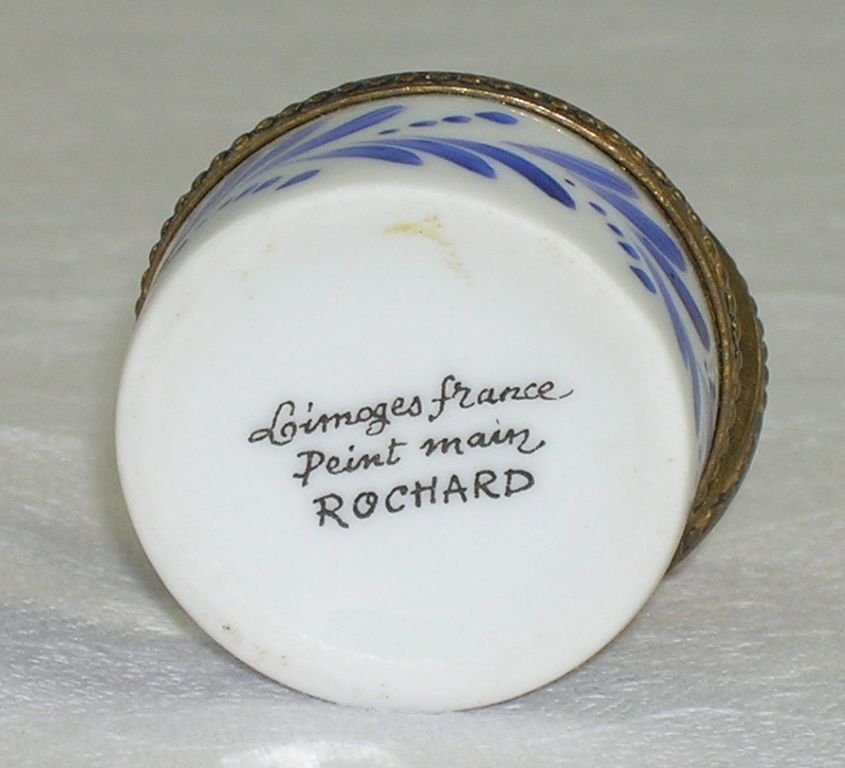 Created in Fine Limoges Porcelain ~
Endearing Artistic Design ~ Alert "Mother Bird" Sits Proudly on Her Nest with 3 White Eggs ~ Hand Painted Colors on Bird and Nest are Gorgeous ~ Metal "Bow" Clasp Secures the Box ~ Hinged Box is Placed Under the Nest & Bird ~ Inside the Box is a Hand Painted Blue Feather Design Matching the Décor of the Hand Painted Box ~ Bow Clasp is Nice and Secure ~ Hinge Works Smoothly ~
Measures ~ 1 ½ Inches Tall (with bird) ~ 1 5/16 Inch Diameter on Bottom ~
Marked ~ Limoges France ~ Peint Main (Hand Painted) ~ Rochard ~
Condition ~ Absolutely Wonderful Vintage ~ Free of Chips, Cracks, and Repairs ~ Inside Lid is a Tiny Separation/Split in the Porcelain ~ Lid Opens and Closes Securely ~ Delightful Addition to Your Collection ~
We Are Happy to Answer Questions ~ Thank You for Visiting Vintage Ladybug
Item ID: Limoges Hinged Box Bird
If you were the pending buyer of this item, go to My Account to view, track and check payment for this item.
$40
USD
SOLD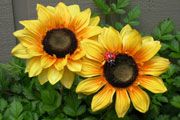 Southbury, CT
New Inventory ....Superior Customer Service...100% Satisfaction Guaranteed
Exclusive Ruby Lane Member since 2007
New To You . . Offers Welcome. . . "Free USA Shipping on Jewelry & Buttons"