Fabulous Shabby Chic White Chenille Bedspread Flowers & Scroll Designs
Fabulous Shabby Chic White Cotton Chenille Bedspread ~ Decorated with Well Tufted Chenille ~ Rich Burgundy Scroll Work Designs Frame Delightful Soft Pink and Yellow Flowers with Mint Green Stems and Leaves ~ Nice Contrast in Colors ~ Making the Bedspread Pop ~ 3 Sides of Bedspread are Finished with Burgundy Chenille Trim ~
Bedspread Measures ~ 96 Inches Long x 90 Inches Wide ~ Shown on Queen Size Bed ~
Unmarked ~
Condition ~ Absolutely Beautiful Vintage ~ Colors are Nice and Bright ~ Free of Rips, Holes and Tears ~ 2 Small Marks (1/2 inch) which with a Soaking will Come Out (please see photo) ~ Ready to Use and Enjoy ~
Will Arrive Wrapped in Acid Free Tissue Paper ~
We Are Happy to Answer Questions ~ Thank You for Visiting Vintage Ladybug
Item ID: Chenille Bedspread
Fabulous Shabby Chic White Chenille Bedspread Flowers & Scroll Designs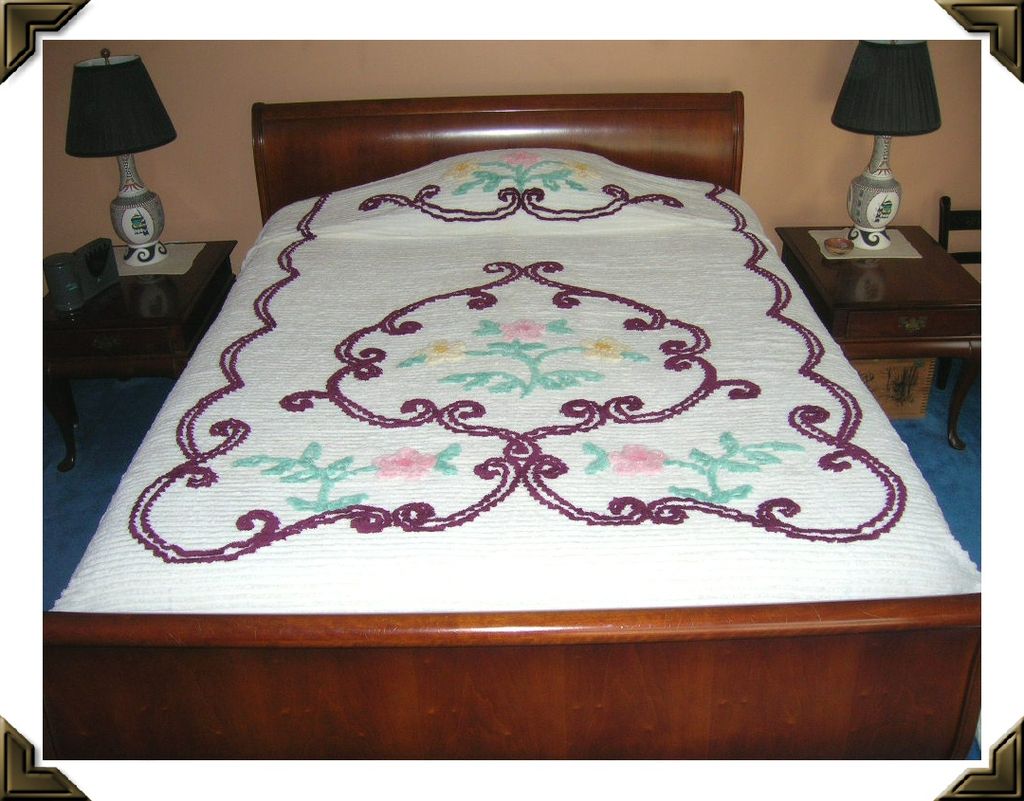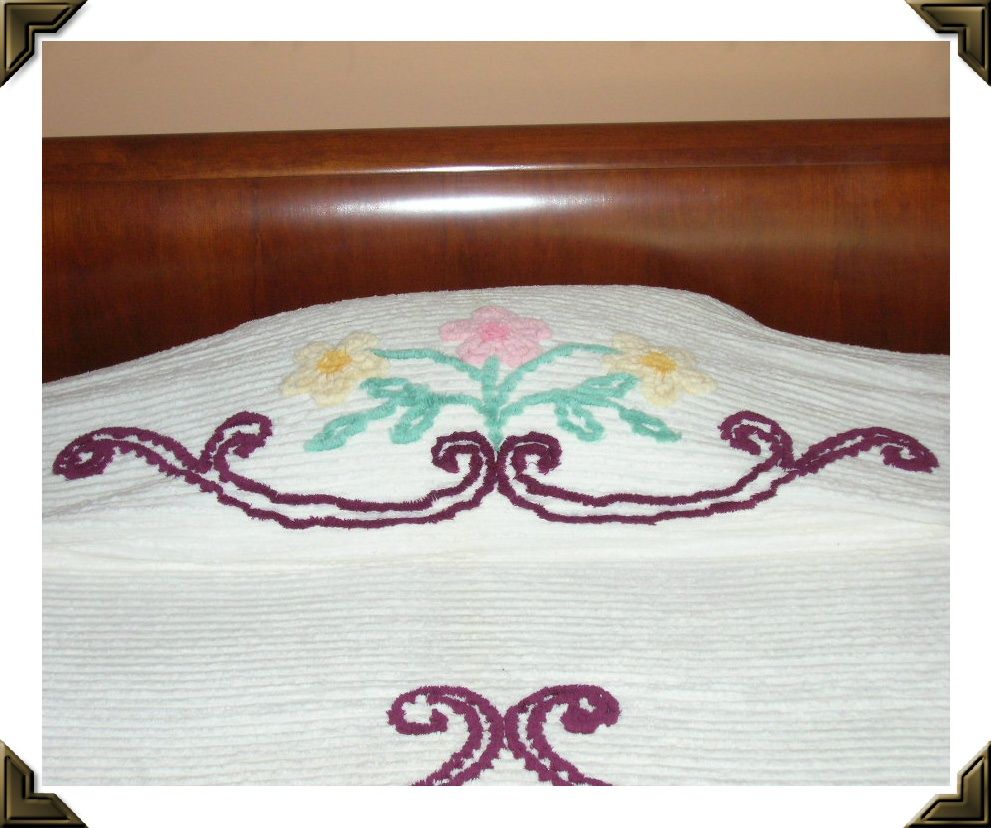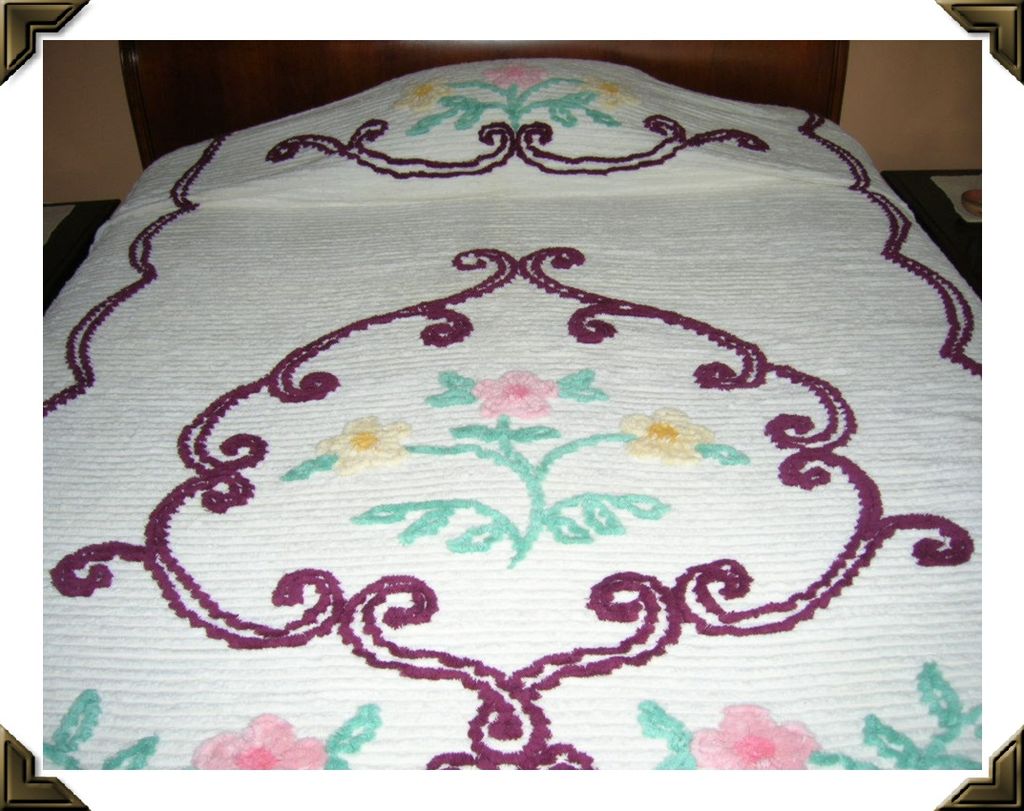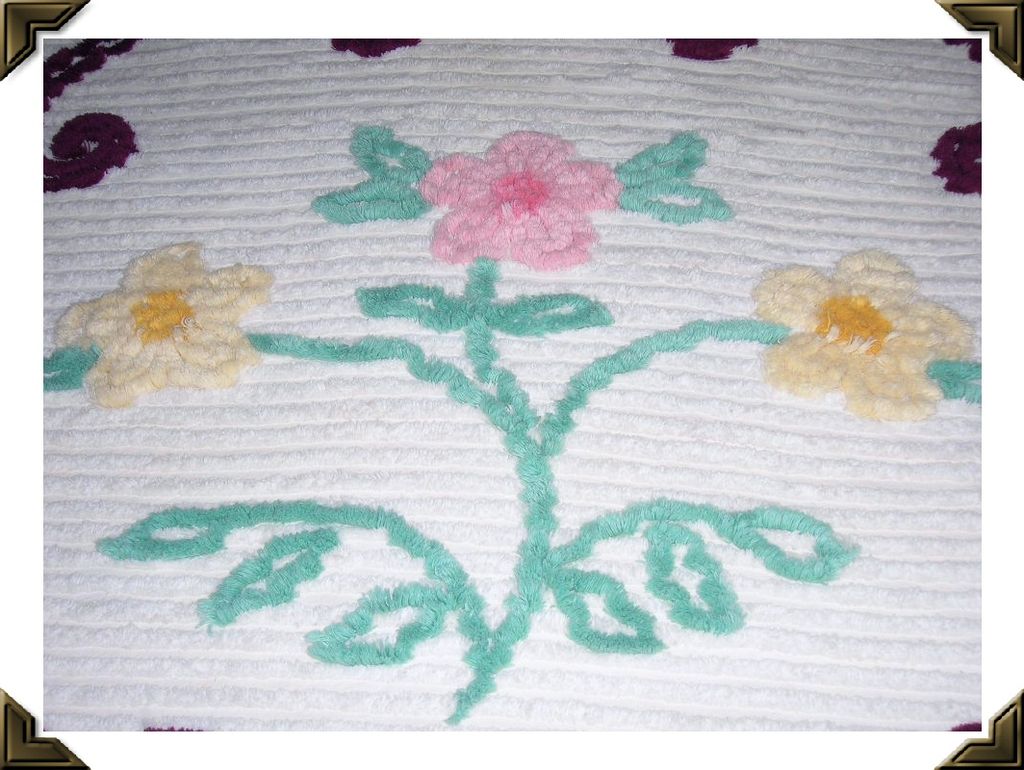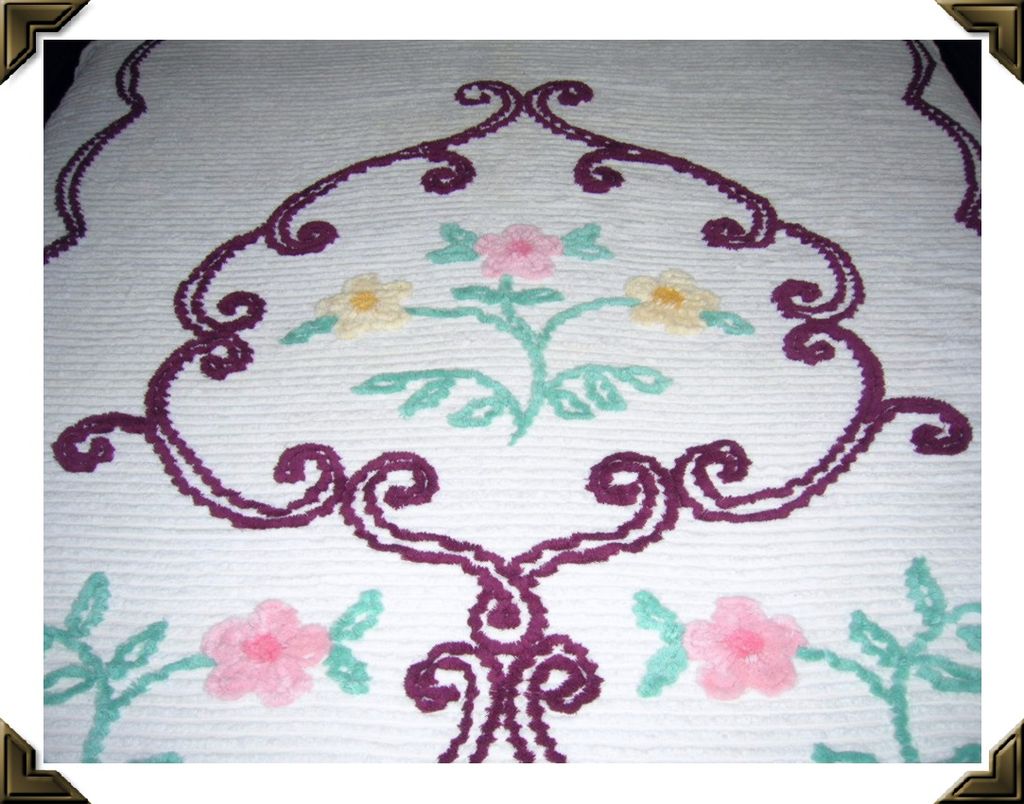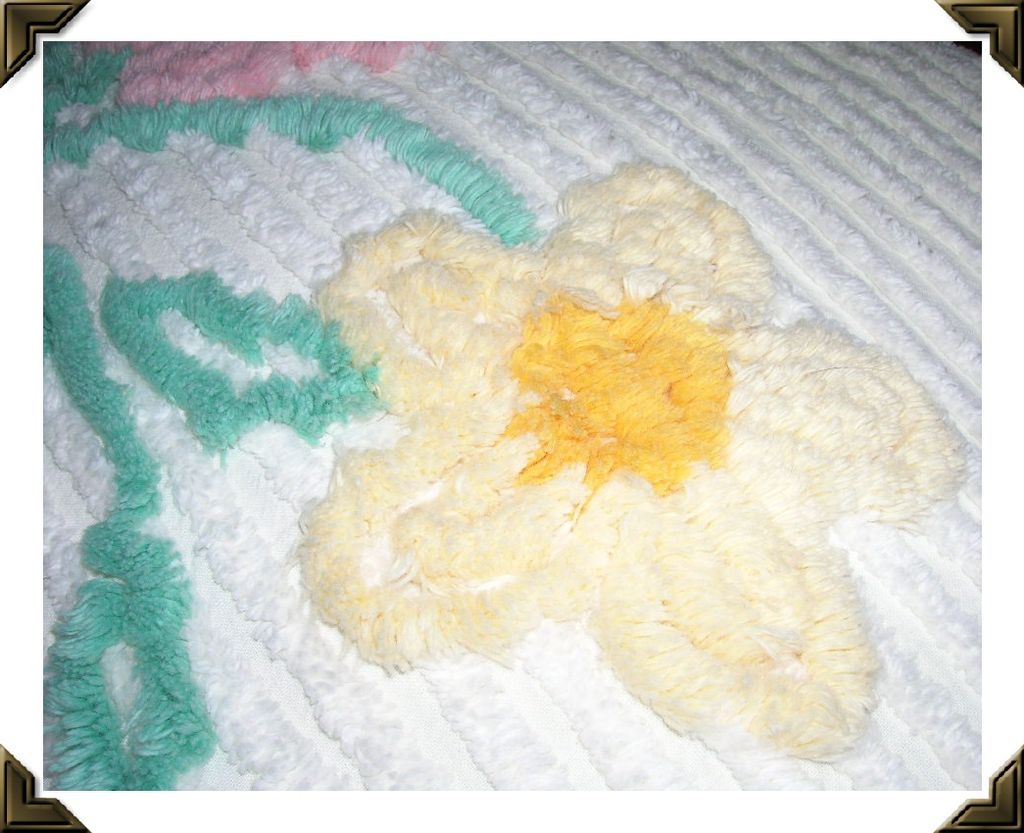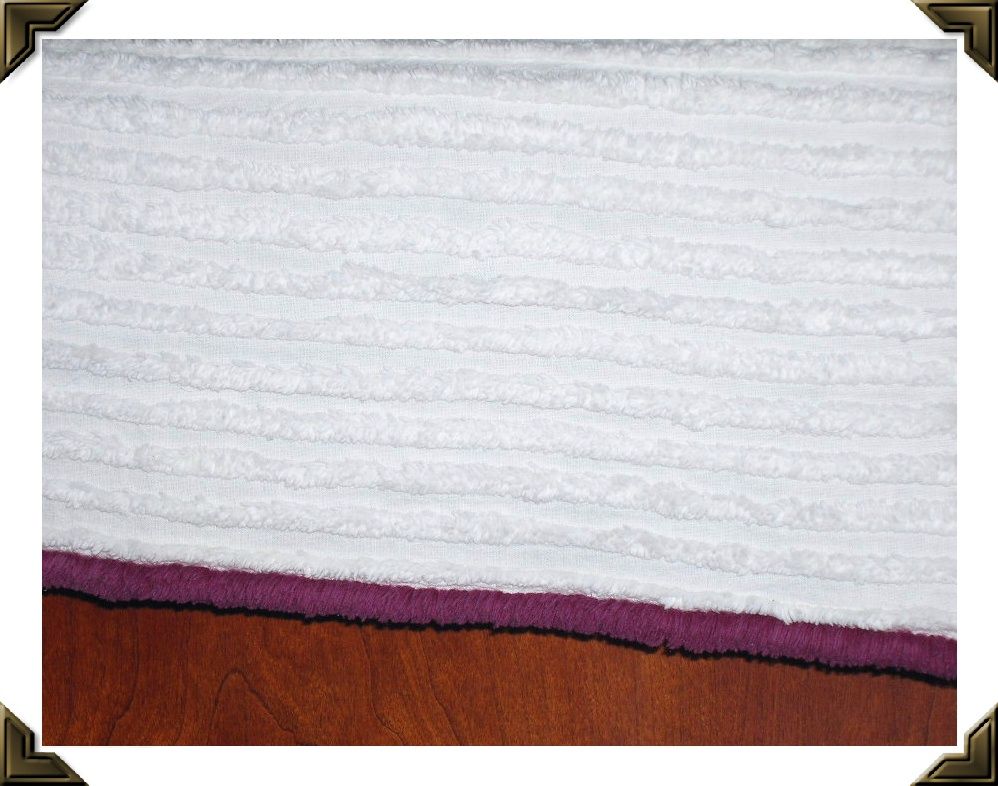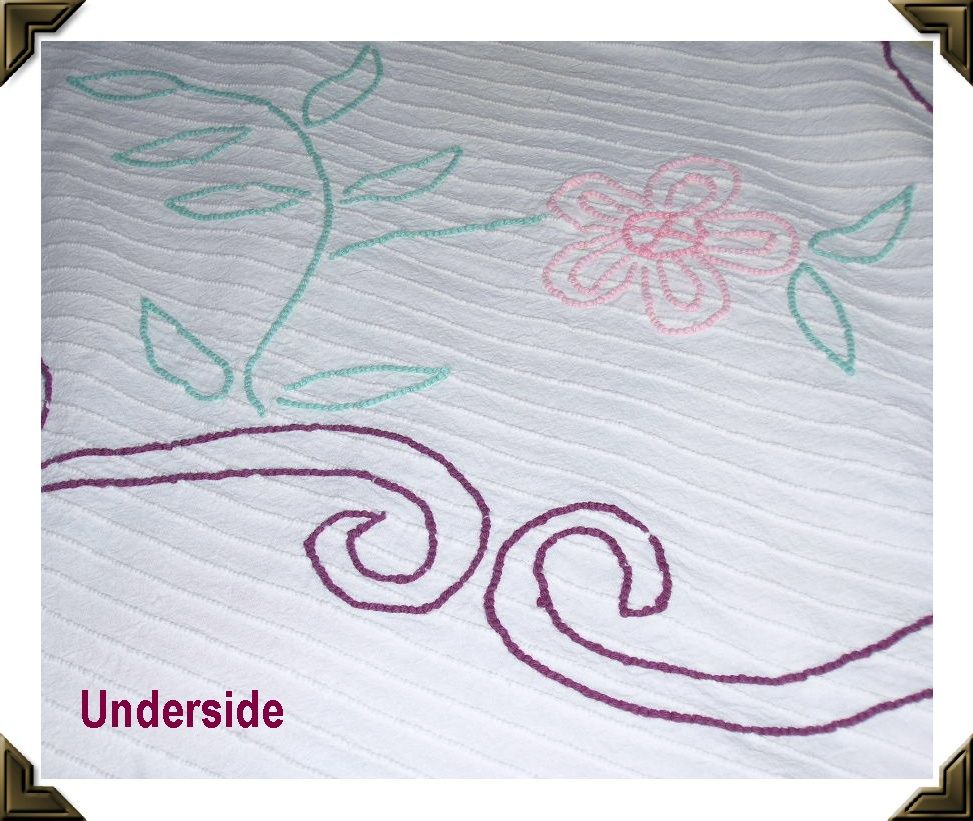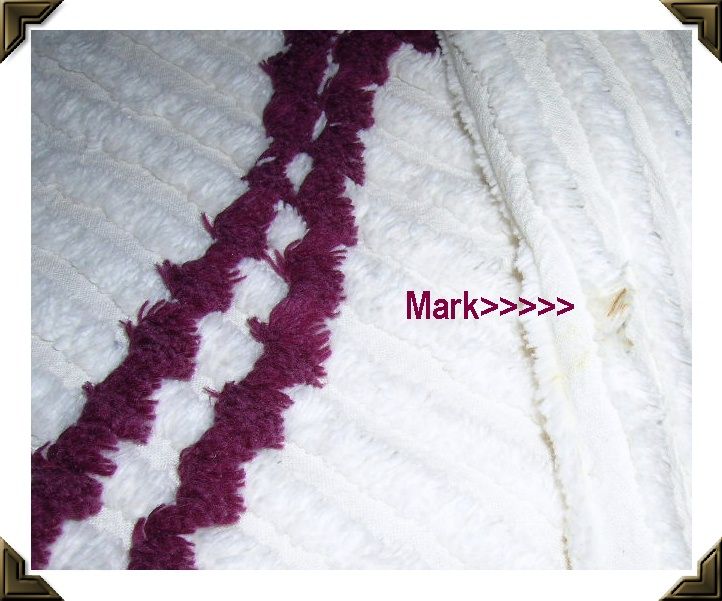 Fabulous Shabby Chic White Cotton Chenille Bedspread ~ Decorated with Well Tufted Chenille ~ Rich Burgundy Scroll Work Designs Frame Delightful Soft Pink and Yellow Flowers with Mint Green Stems and Leaves ~ Nice Contrast in Colors ~ Making the Bedspread Pop ~ 3 Sides of Bedspread are Finished with Burgundy Chenille Trim ~
Bedspread Measures ~ 96 Inches Long x 90 Inches Wide ~ Shown on Queen Size Bed ~
Unmarked ~
Condition ~ Absolutely Beautiful Vintage ~ Colors are Nice and Bright ~ Free of Rips, Holes and Tears ~ 2 Small Marks (1/2 inch) which with a Soaking will Come Out (please see photo) ~ Ready to Use and Enjoy ~
Will Arrive Wrapped in Acid Free Tissue Paper ~
We Are Happy to Answer Questions ~ Thank You for Visiting Vintage Ladybug
Item ID: Chenille Bedspread
If you are the pending buyer of this item, go to My Account to view, track and pay for this item.
$65
USD
SALE PENDING
This item is Pending a Sale so cannot be purchased at this time.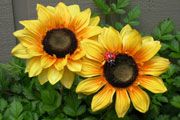 Southbury, CT
New Inventory ....Superior Customer Service...100% Satisfaction Guaranteed
Exclusive Ruby Lane Member since 2007
New To You . . Offers Welcome. . . "Free USA Shipping on Jewelry & Buttons"