Vintage Art Deco Enameled Silver Dore Lipstick Holder
This is a lovely example of the Art Deco Era. It is a beautiful enameled lipstick holder. It is silver with a gold dore finish. There are no markings, however it is Circa 1920's, Italian. The enamel scene is of young lovers in a garden scene with cobalt blue accent designs on each side. The overall case has a beautiful design engraved into the silver case. The gold dore finish is in excellent condition. The clasp is a cabochon lapis and you slide it upward and the front opens to reveal a mirror and the cylinder that holds the lipstick slides out and upward by moving the lapis clasp. It measures 2 3/8 inches long by 3 /4 inch wide. This fine example of Art Deco artistry is in excellent original condition
Item ID: A-994
---
Ask Us About Our Interest Free In House Layaway Plan
Vintage Art Deco Enameled Silver Dore Lipstick Holder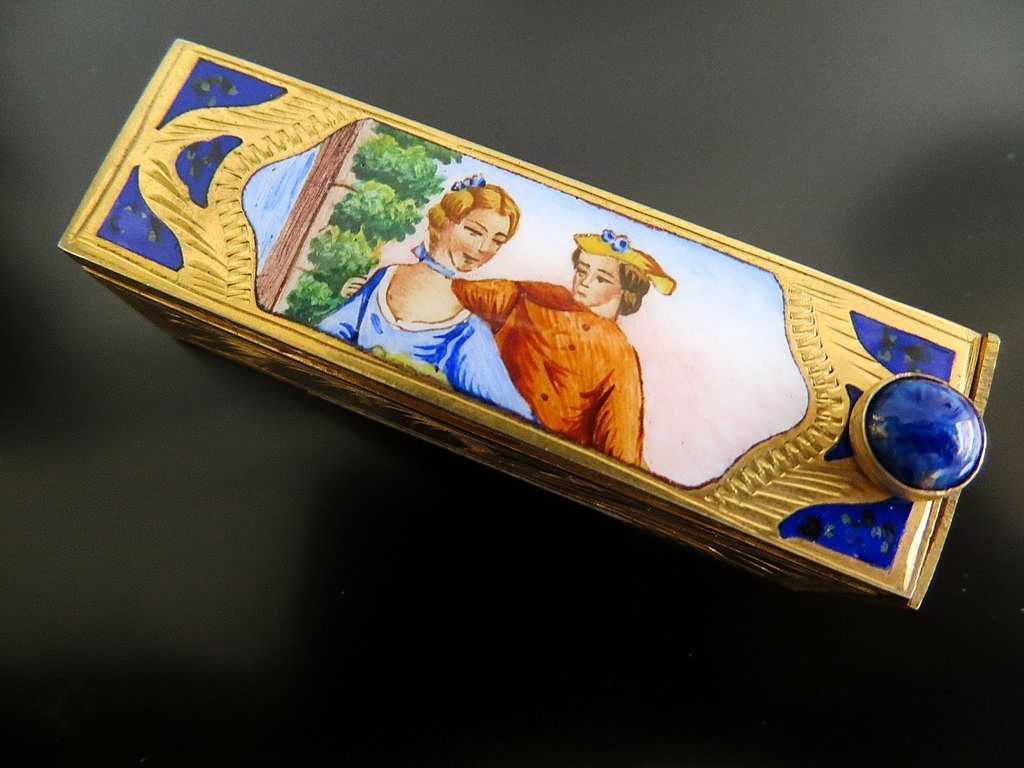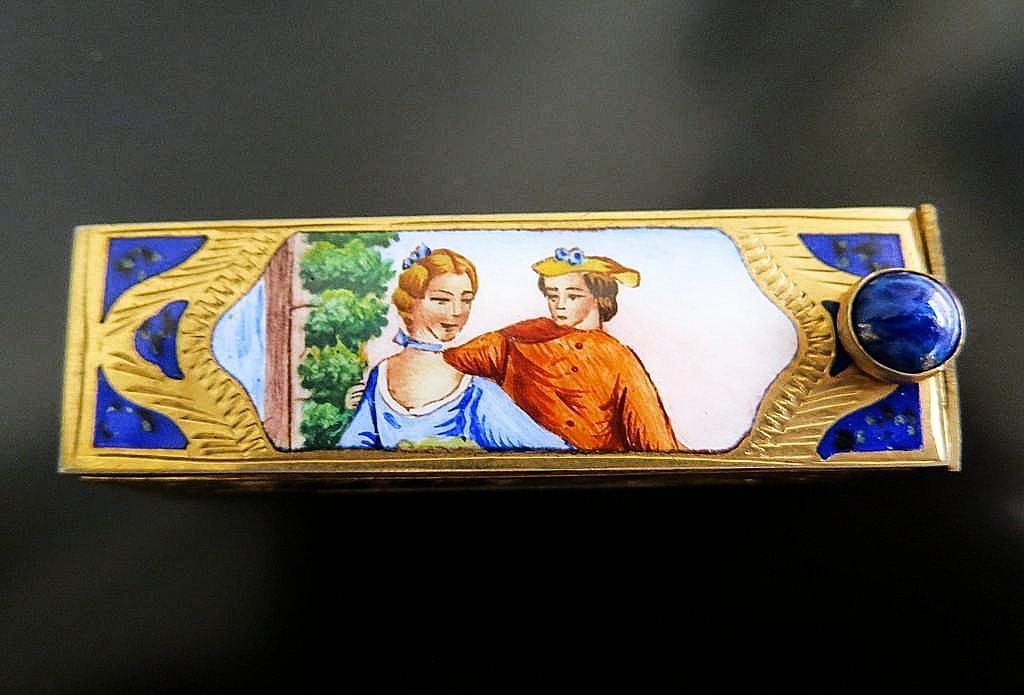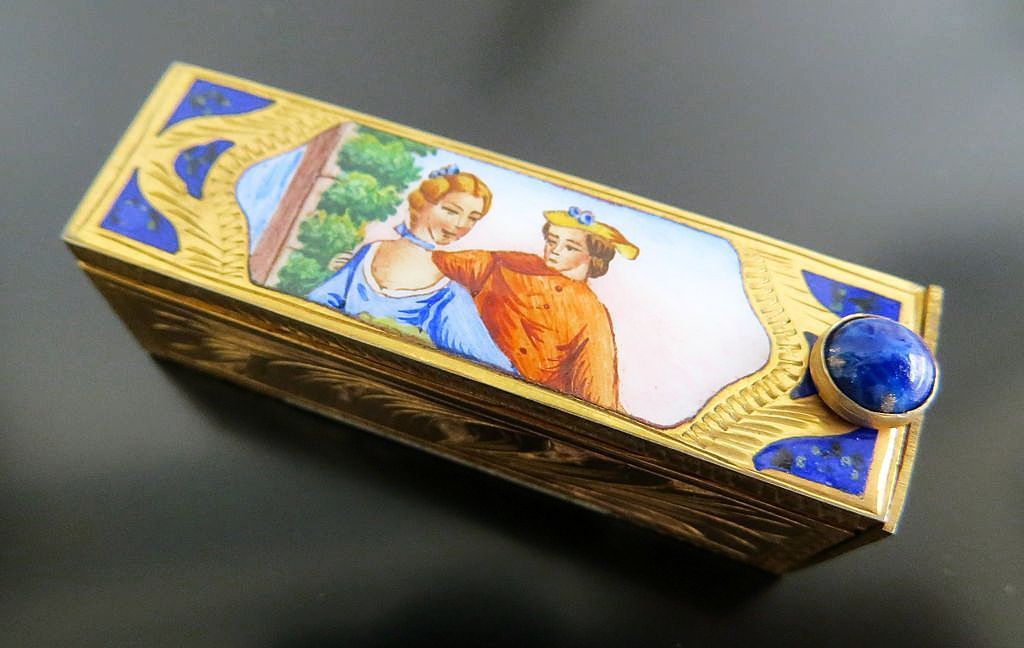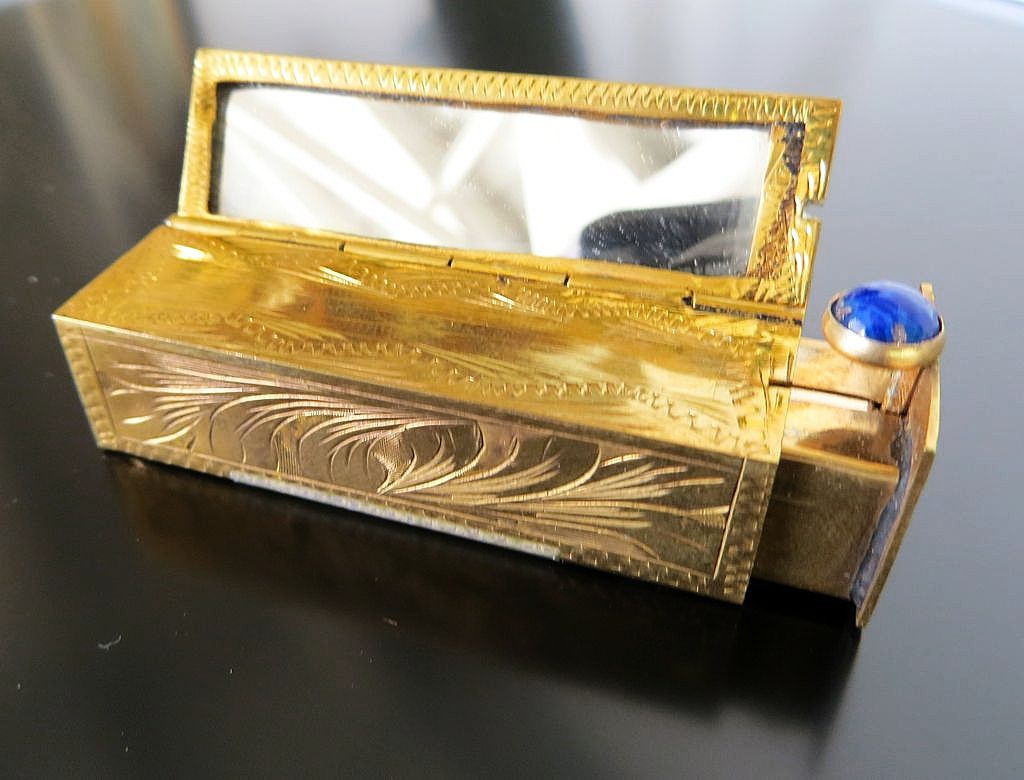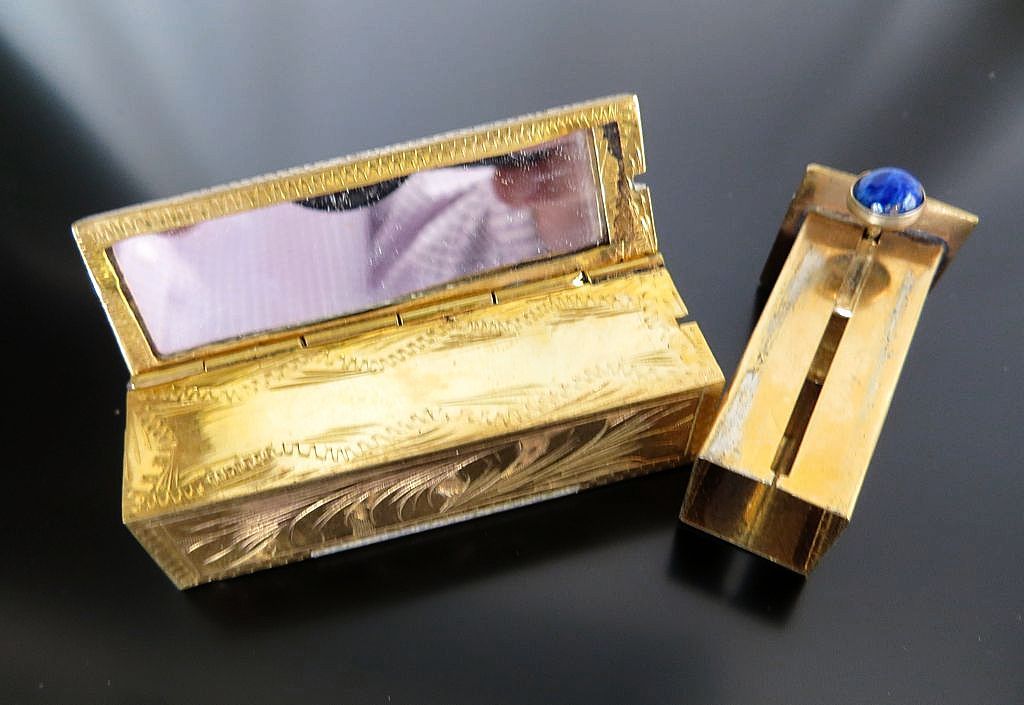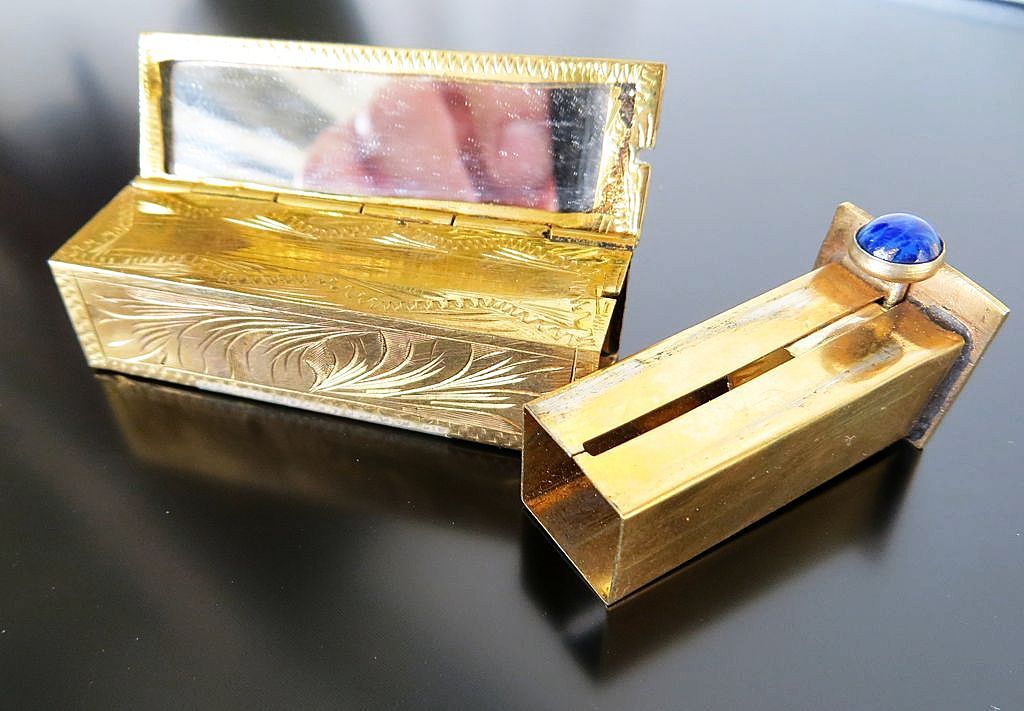 This is a lovely example of the Art Deco Era. It is a beautiful enameled lipstick holder. It is silver with a gold dore finish. There are no markings, however it is Circa 1920's, Italian. The enamel scene is of young lovers in a garden scene with cobalt blue accent designs on each side. The overall case has a beautiful design engraved into the silver case. The gold dore finish is in excellent condition. The clasp is a cabochon lapis and you slide it upward and the front opens to reveal a mirror and the cylinder that holds the lipstick slides out and upward by moving the lapis clasp. It measures 2 3/8 inches long by 3 /4 inch wide. This fine example of Art Deco artistry is in excellent original condition
Item ID: A-994
---
Ask Us About Our Interest Free In House Layaway Plan
Add to Wish List
Another shopper has this item in their Cart or Wish List. Don't miss out!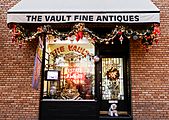 Orange, CA
We Specialize In Quality Antiques & Estate Jewelry From The Victorian & Art Nouveau Era
Exclusive Ruby Lane Member since 2007
The Vault Specializes In Rare Antiques That Are Tangible Investments & Works Of Art For The Discriminating Collector.
Shipping/Handling

*

:
$10.00 USD
Insurance:
Included
Price for shipping to USA change location
*USPS Priority Mail
---
---
More from The Vault Fine Antiques & Estate Jewelry